1000 Tudor People Pre-Publication Offer, £30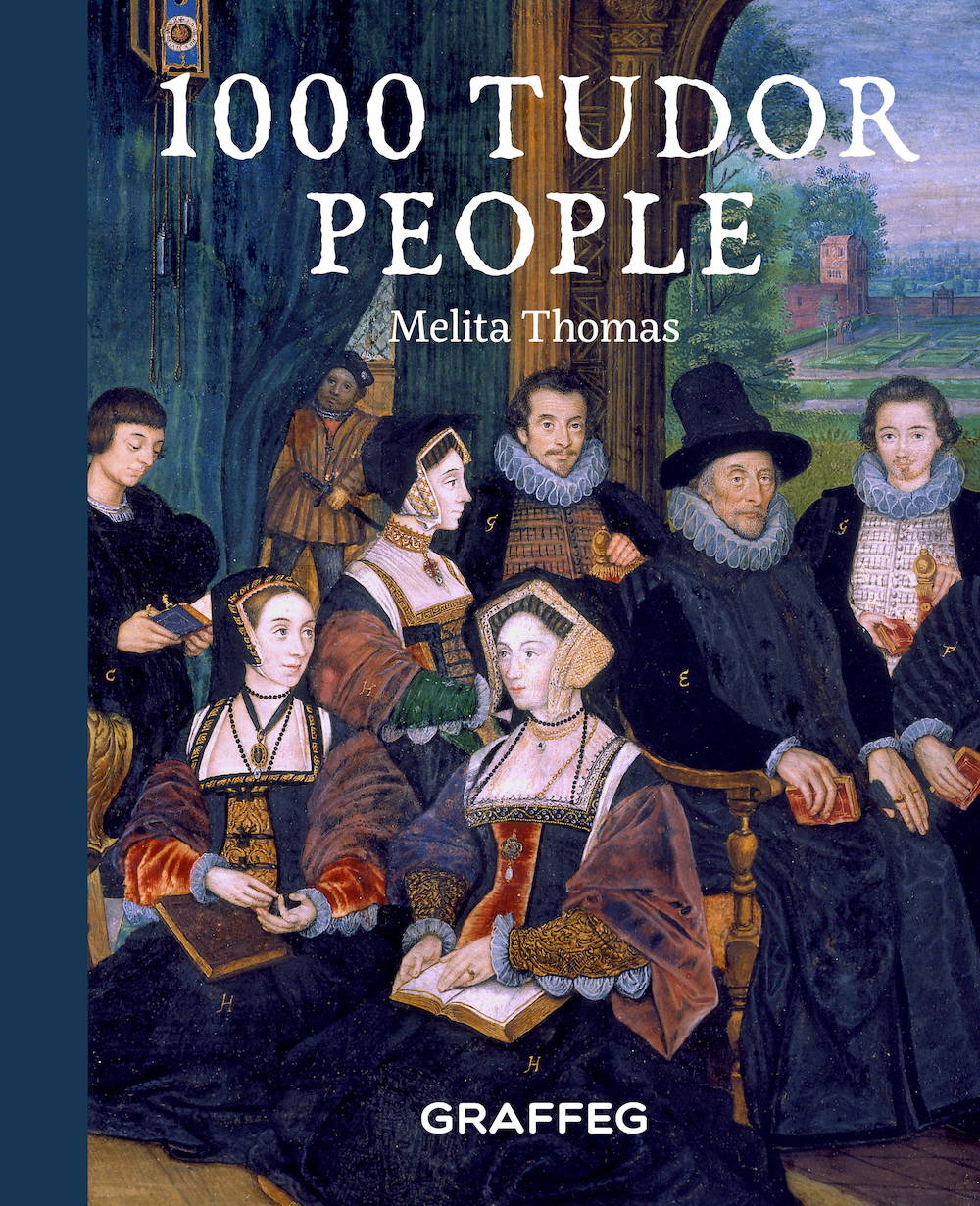 Pre-order below and use code TP25 at checkout to get your copy for £30.

Author Melita Thomas
Format Hardback, 254 x 203.2mm
Pages 576
Publication March 2024
Price £40.00
ISBN 9781802583083
Cover image: Sir Thomas More, his household and descendants, watercolour miniature by Rowland Lockey, c. 1594, courtesy of the Victoria & Albert Museum.
The incredible lives and deaths of 1000 Tudor people are explored in this authoritative single volume. Royalty, military and religious leaders, Lords Chancellor, Knights of the Garter, philosophers, merchants, gardeners, musicians, rebels, witches, and many more feature in this illustrated compendium. Every Tudor follower should have this as their companion.
• A rigorously researched account of the people who made the Tudor period in a single authoritative volume.
• Figures range from across the whole of society: monarchs, philosophers, gardeners, musicians, rebels, witches, and many others.
• All key office holders listed: Archbishops of Canterbury and York, bishops of St David's, Lords Chancellor and Keepers of the Great Seal, as well as Knights of the Garter.
• Specially designed family trees chart the links between major Tudor figures.
• Alphabetical organisation allows for easy reference.
Author Melita Thomas is co-founder of Tudor Times, the online repository of information about the Tudor and Stewart period from 1485-1625. Her previous books include The King's Pearl: Henry VIII and his daughter Mary (Amberley, 2017) and The House of Grey: Friends & Foes of Kings (2019).
Advanced Information Sheet
Any press and media queries, or to request a review copy, please get in touch with us at
media@graffeg.com
.