Rita wants a Fairy Godmother
Rita is back again this February and this time she is after a Fairy Godmother. Rita wants a Fairy Godmother is the fourth book in the Rita series written by Máire Zepf and illustrated by Mr Ando. Find out more about this picture book below.
Meet Rita. She's a little girl with very big ideas. When she doesn't feel like getting dressed in the morning, she dreams up a Fairy Godmother to help her out. Rita's Fairy Godmother would only have to twirl her wand -swoosh! - and things would happen. But who knows what things...
A topsy-turvy tale with a gentle nod to gender roles, Rita wants a Fairy Godmother is perfect for use in nurseries and reception classes as a way of opening up conversations about clothing choices, dressing yourself and inspiring imaginative play, as well as being an ideal story to talk about the genderisation of clothes and gender stereotypes with older children. Readers can also have fun discussing the various hilarious situations Rita ends up in whilst being dressed by the fairy godmother.
When we asked Máire about the inspiration behind this tale she told us 'Clothing is a really big issue in the lives of children and their parents – from the challenges of transitioning towards independent dressing to the intense preferences some children have about what to wear. Added to that are all the societal pressures about gendered clothing and questions of identity. I wanted to explore some of those areas in a playful way that might provoke conversation and thinking.'
Elaborating on the purpose of this tale, Máire told us 'This story makes children laugh by appealing to their sense of the ridiculous. They will enjoying seeing the fairy godmother 'getting it wrong' and spark chat about the suitability of clothing. But I hope it also opens a door into questioning the need for girls to wear pretty clothes rather than functional ones, and poke fun at pressure to be 'princesses'.'
This series has bee brilliantly illustrated by Andrew Whitson, whose illustrations are as comical as they are insightful. Take a look at some of the brilliant spreads below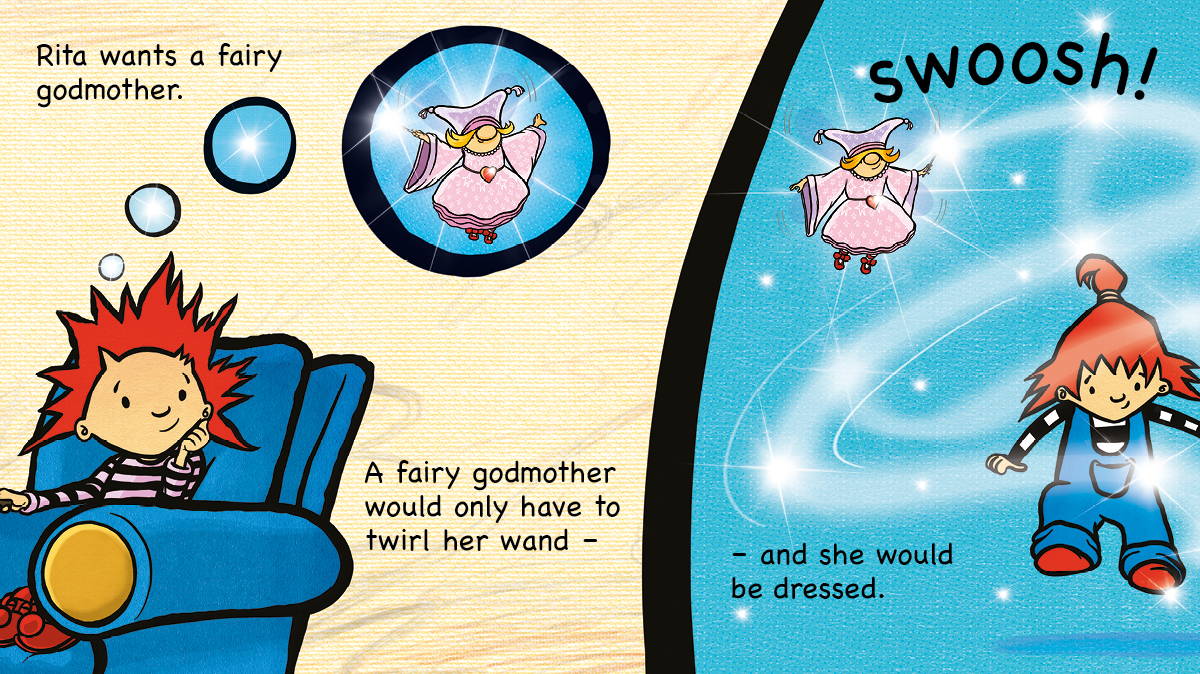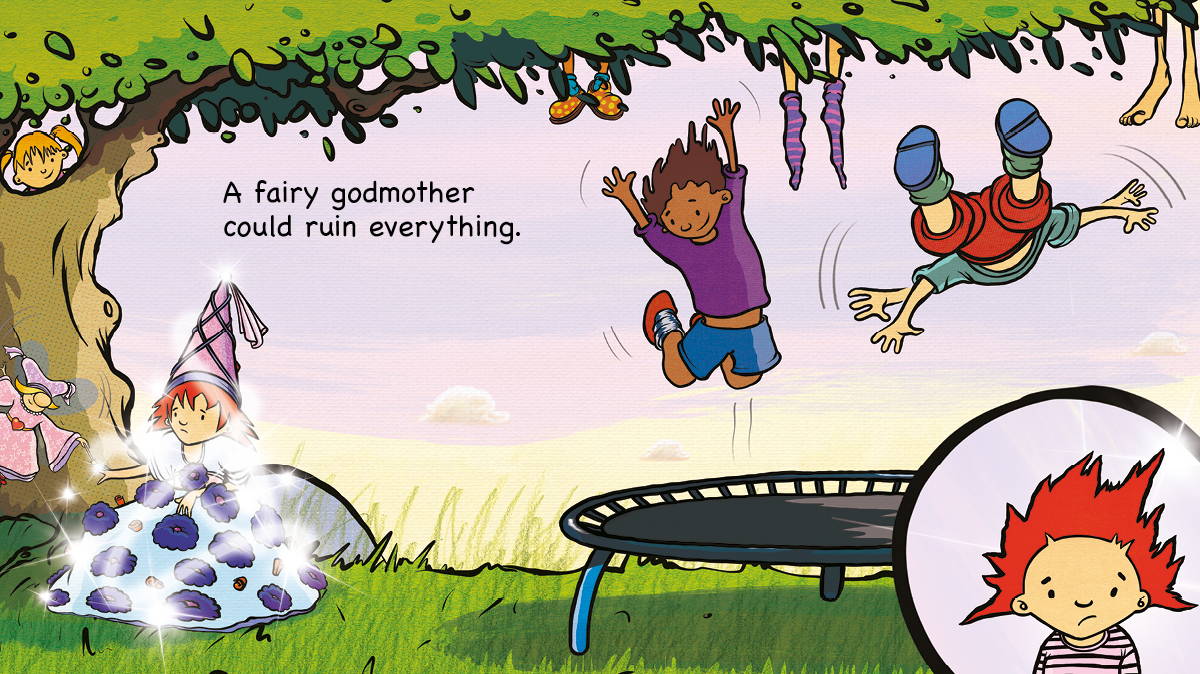 Andrew Whitson says of the illustrations, 'The fairy godmother came with the potential to make any dream of Rita's come true. This was a fantastic concept, where the thought of endless possibilities also potentially proves disastrous. What do you do when you place this kind of power faithfully in the hands of a character that has aspirations and solutions to problems you realise do not match your own?'
Rita wants a Fairy Godmother is available for preorder now through our website or on 25 February at your local bookshop.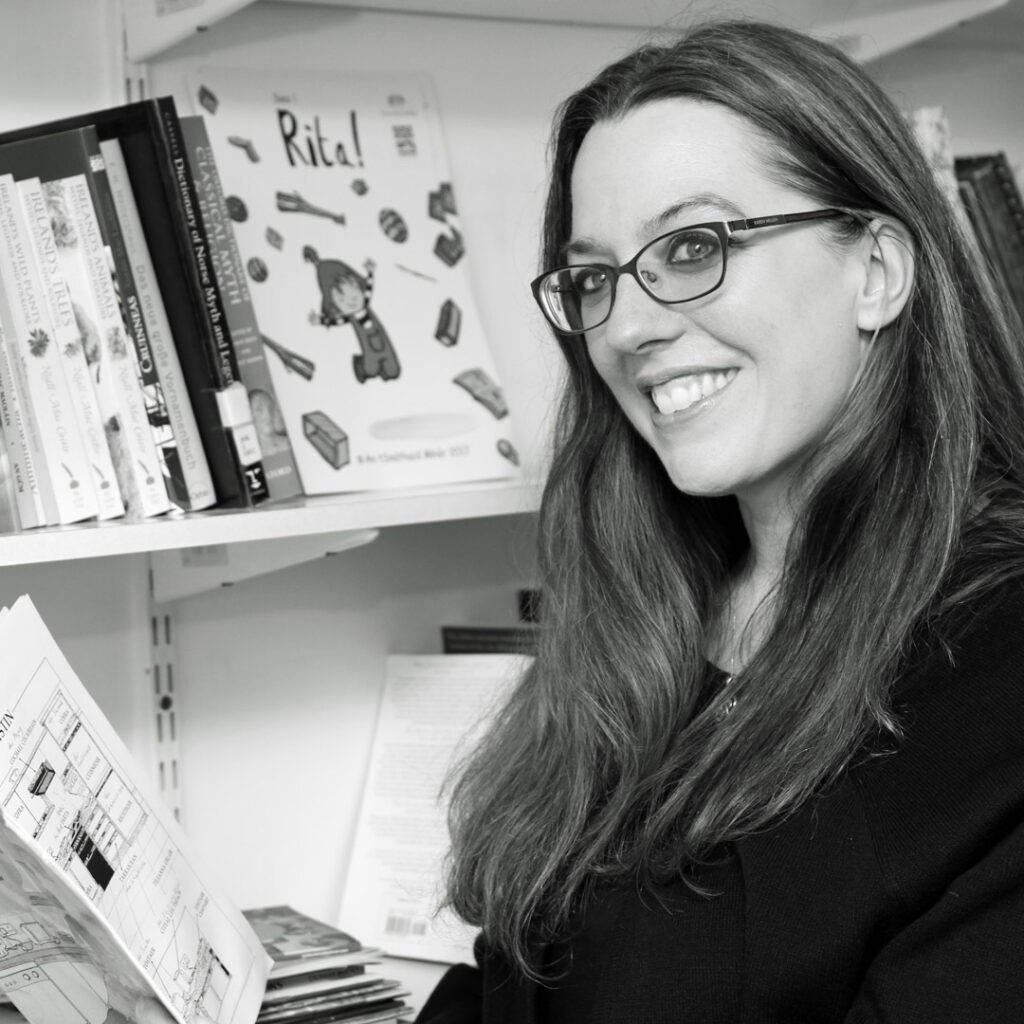 Máire Zepf is the first ever Children's Writing Fellow for Northern Ireland. Based at the Seamus Heaney Centre for Poetry at Queen's University in Belfast and supported by the Arts Council of NI, her role provides a voice for children's literature in Northern Ireland.
Most recently, she has created the new 'Rita' picture book series with illustrator Andrew Whitson published by us at Graffeg.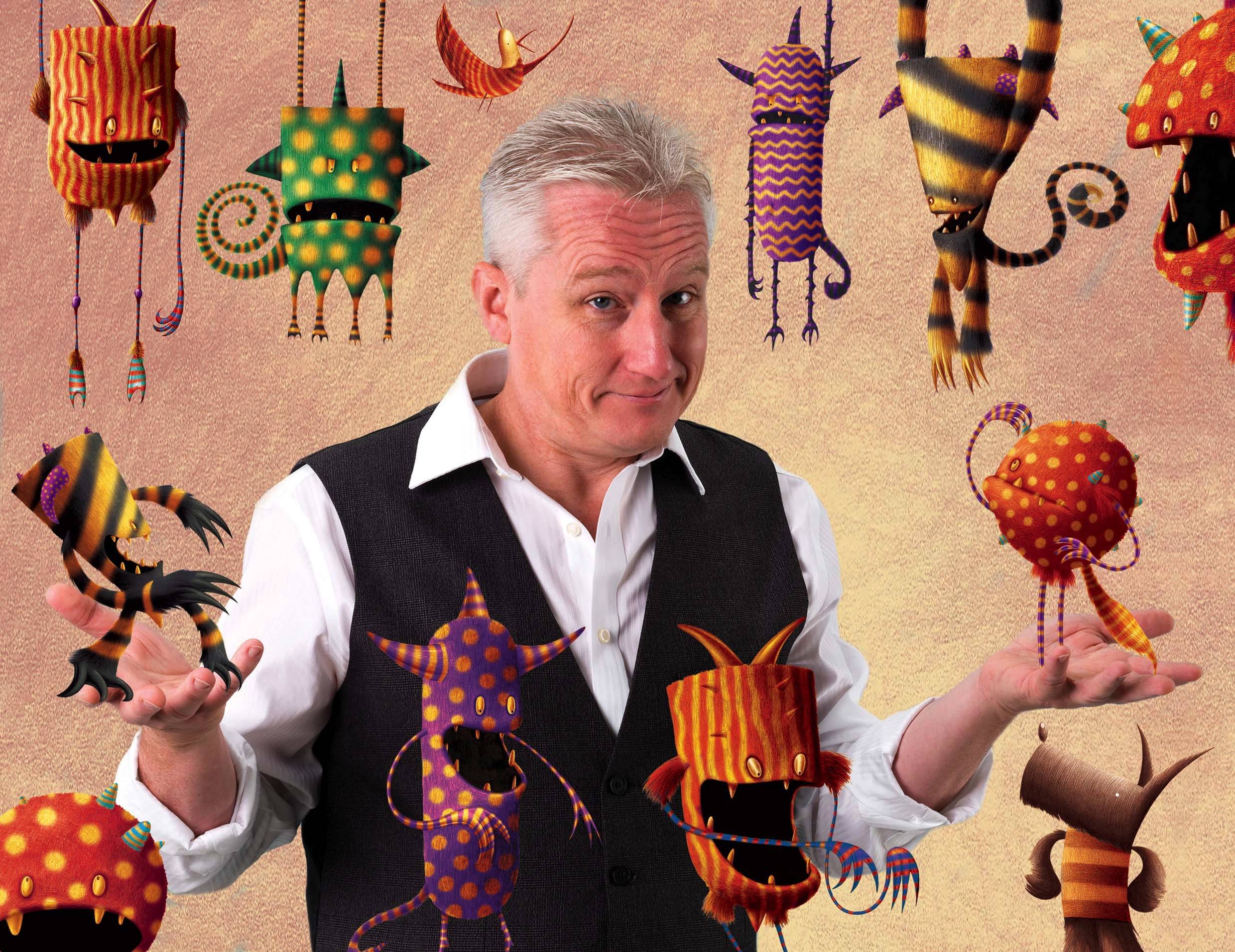 Andrew Whitson is an award-winning artist and Belfast native who likes to be called Mr. Ando! He lives in an old house which is nestled discreetly on the side of a misty hill; at the edge of a magic wood, below an enchanted castle in the shadow of a giant's nose. His house looks down over Belfast Harbour where the Titanic was built.
Andrew is also the illustrator of the Molly series, written by Malachy Doyle, following the adventures of Molly and her friends and family on the small fishing village island.