Blow, Wind, Blow!
Today marks the publication of Blow, Wind, Blow!written by Dom Conlon and illustrated by Anastasia Izlesou. This is the third instalment of the mesmerising Wild Wanderers series. Find out more about Blow, Wind, Blow! below.
Chase Wind through the oceans, fields and mountains as, from zephyr to gale, she carries seeds and stirs seas, enriching the world and breathing life.

The third book in the Wild Wanderers series written by Dom Conlon and illustrated by Anastasia Izlesou. From the leap of a hare and the gentlest breeze to a blazing star and ancient trees, Wild Wanderers is a series of poetic exploration which will inspire children across the world. Each book takes a gentle and lyrical journey through biodiversity, environment and challenges to unlock a world of wonder.
Future titles include: Shine, Star, Shine! (October 2021), Grow Tree Grow! (February 2022) and Fly, Butterfly, Fly! (June 2022).
When we asked Dom about the inspiration of going from writing about a hare to a force such as wind, he replied 'After writing about hares and sharks I felt that I was neglecting a really important part of the natural world - the elements. Writing about the wind seemed like a good place to start. Wind is the movement of air - how simple does that sound? How basic a part of our lives? It can be so wonderful to feel the breeze on a hot day but terrifying when it tears apart houses in a hurricane. Poetry works well with extremes and wind has it all. I wanted to find a way to reflect those extremes.'
It was award-winning author Nicola Davies who introduced us to the wonderful poetry of Dom Conlon after she came across a poem about foxes on his website. From there, we paired him with the extraordinary illustrations of Anastasia Izlesou and that's where Wild Wanderers was born. ⁠
⁠
Anastasia Izlesou is a UK based freelance illustrator from Lithuania. She studied illustration at the Arts University Bournemouth. Her preferred media are watercolour and pencil. Anastasia's deep interest in literature and nature informs and inspires her illustration practice. Her first published book was a collaboration with Nicola Davies, The White Hare.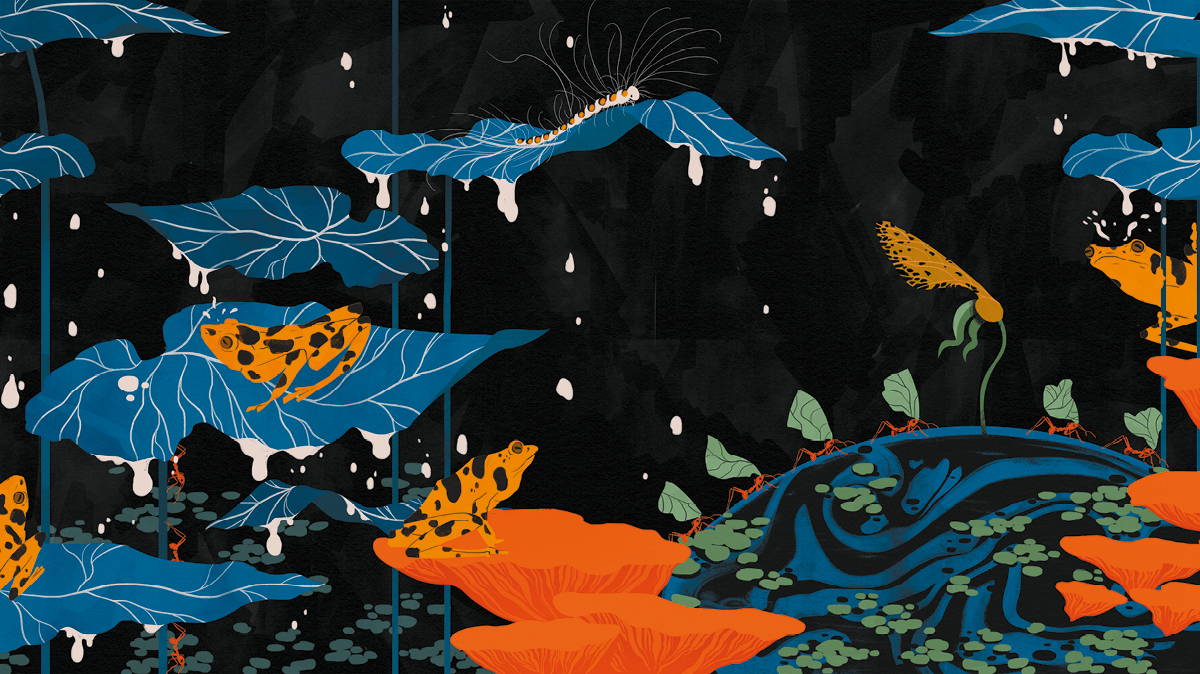 Being tasked with illustrating an invisible element such as wind, Anastasia's skill as a visual storyteller flourished. Her incredible illustrations bring Dom's poetry to life. ⁠⁠

When discussing Anastasia's artwork, Dom tells us 'Anastasia turned the facts and poetry of the book into a story. I think it's extraordinary.'
Blow, Wind, Blow! is a true collaboration between two incredibly talented storytellers.
Within the book, we explore so many different areas of the world, all conveyed beautifully by Anastasia. When we asked her what her favourite illustration was, she replied 'Hard to say – I put a lot of love into each of the spreads. I loved drawing the joyous breeze in wildflower fields as much as the vicious storm in Florida. But if I had to choose only one, it would probably be the last illustration spread, where I went on my own adventure with Dom's story. I was very excited when I got an idea for it, and I'm glad it got approved.'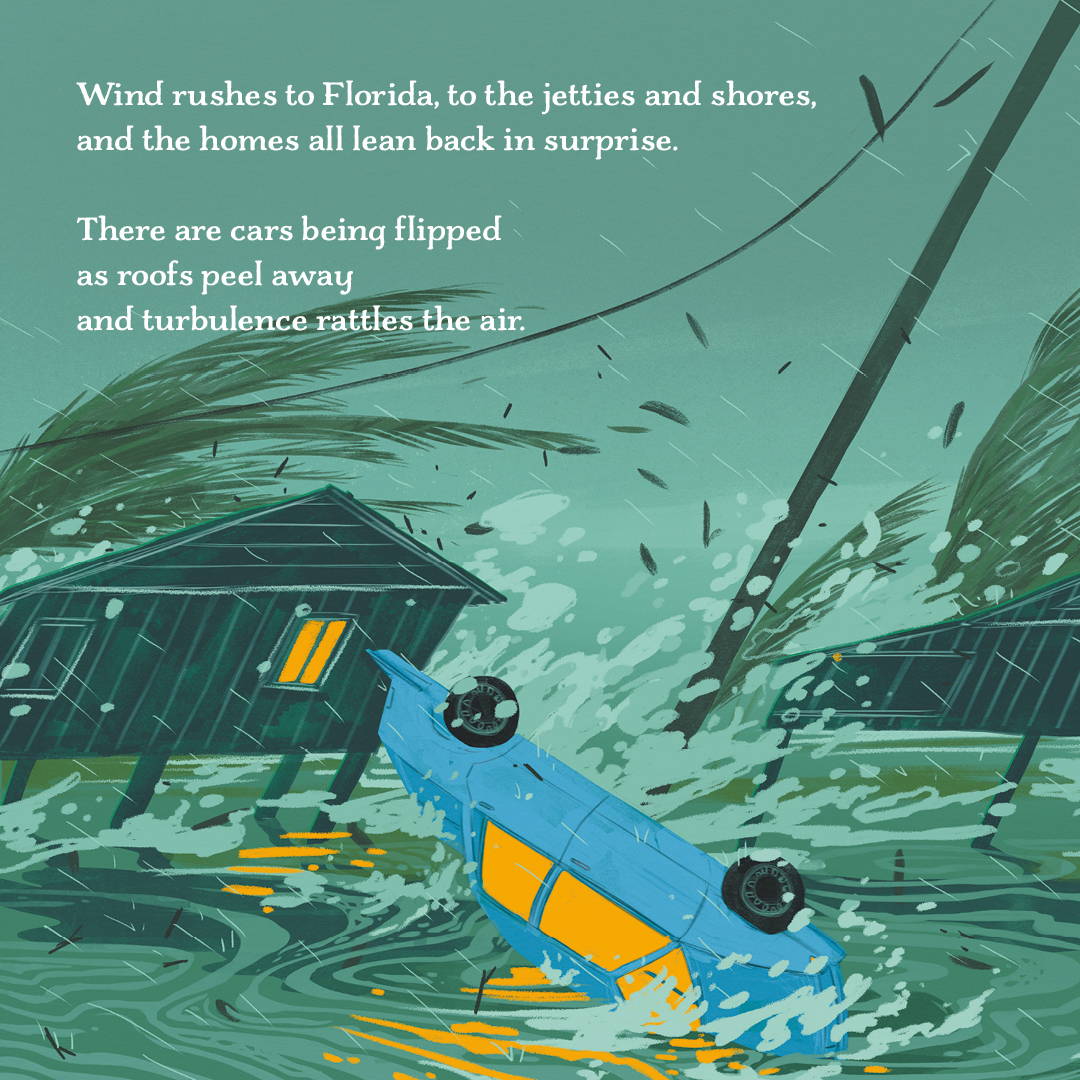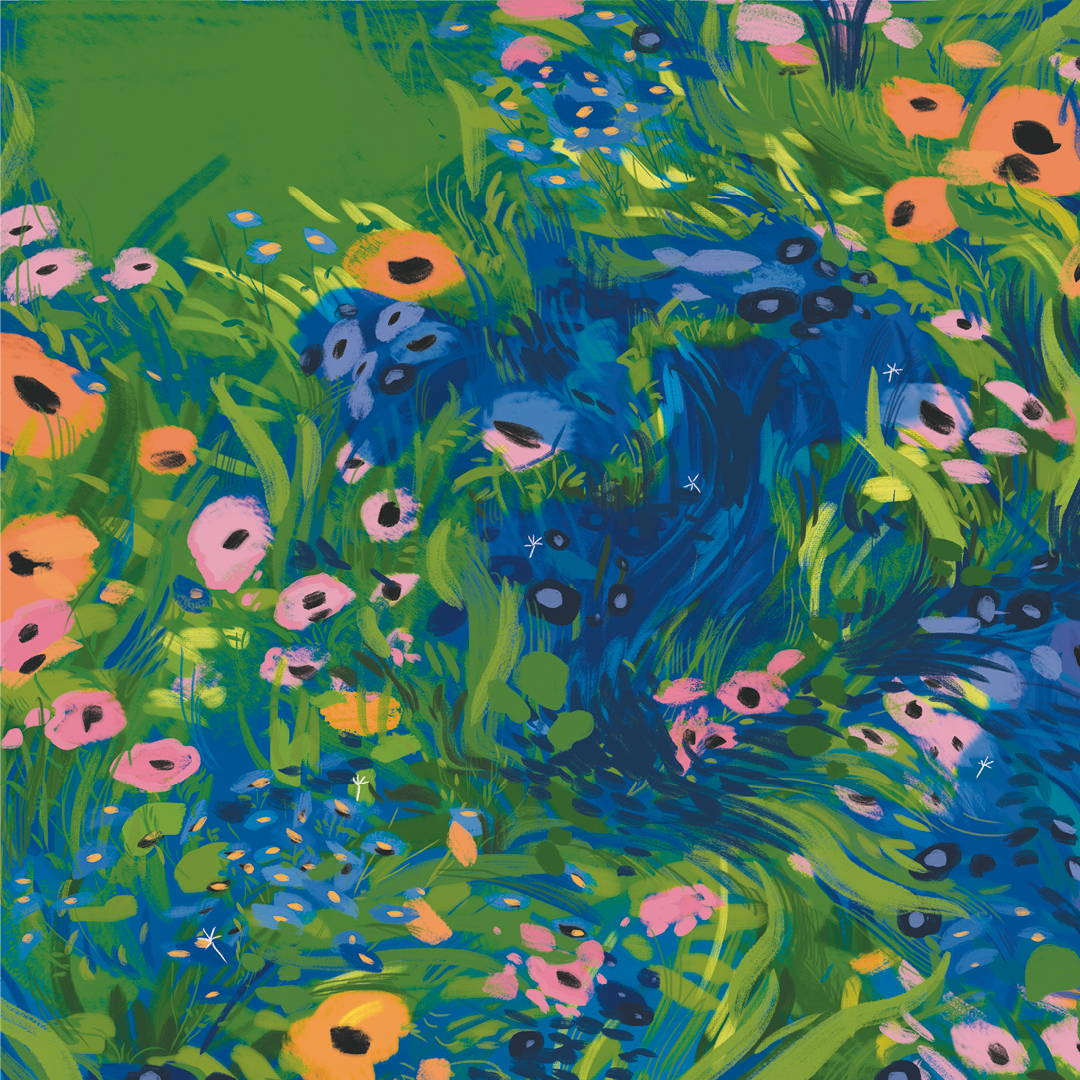 A huge amount of research must go into creating these outstanding picture books. When we asked Dom about this, he told us 'Facts are really important to me. I love science and I spend a lot of time trying to understand, and then share my knowledge, of how things work...it's about knowing how this affects us. Poetry is a great way to connect us all. It helps us to get a bit of insight in a way that we feel as well as see.'

It's great to see so many wonderful reviews coming in already. Mary Esther Judy, picture book blogger and children's book specialist, writes 'Extraordinary, filled with life and wonder, this is a marvellous book to share with children, bringing an understanding of this mysterious phenomenon, adding to their command of language and taking them on a magical journey. Simply enchanting in every way.' You can read the full review here.
Blow, Wind, Blow! is available to order now in both print and ebook format. Happy reading!