The Lightbringers Book Launch
10-11am GMT

Thursday 12 November
Free Ticketed Online Zoom Event
Join Karin Celestine for the launch of The Lightbringers, first in a series of stories for all ages that offer a light in the darkness.
'The first in my new series of four titles of Tales of the Turning Year, in a new larger format, based on the seasons, nature and folklore, The Lightbringers is a story of hope and that the light will always return, even in the darkest of days.' Karin Celestine

Bringing to mind the traditions of the Mari Lwyd from South Wales, The Lightbringers is a story of hope centring on the notion that the light will always return, even in the darkest of times. In this uncertain period and with winter now upon us, this book provides a message of reassurance and hope. Accompanied by photographs of the felt creatures created by Karin Celestine visually telling the story, hand-drawn illustrations by Tamsin Rosewell and notes on folklore traditions during the winter solstice by Pamela Thom-Rowe, the book promises warmth and positivity for all ages.

Hosted on Zoom by Graffeg, the event will include:

Premiere of a short video introducing The Lightbringers book
Q and A with author Karin Celestine on the folkloric inspirations for this new series of stories, the tradition and history behind the book itself and the plan for future titles.
Exclusive offer to receive a signed copy of The Lightbringers for £12.99, excluding postage and packing.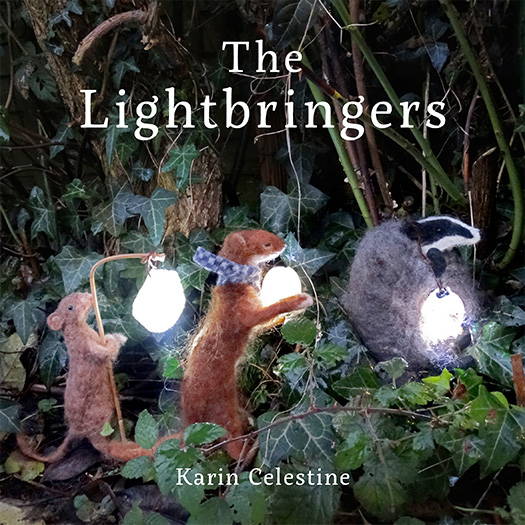 Hardback | 48 pages | 200 x 200mm
Publication 12 November 2020 | ISBN 9781913634193
A social media event to help launch The Lightbringers into the world. A way of us all joining in together while we cannot meet in person. To join in, make a lantern, as simple or as beautiful as you wish, then light your lantern on the 11 November and post pictures onto social media with the hashtag #TheLightbringers.