Little Bunny's Book of Thoughts Published 3 November

The Graffeg team caught up with Steve Smallman, author and illustrator of Little Bunny's Book of Thoughts which Graffeg published 3 November. Steve discusses how he got into children's book writing and illustration, where the idea for Little Bunny came from, how important it is for children's books to address themes of mindfulness and being kind to yourself and more. Watch the 10 minute video below: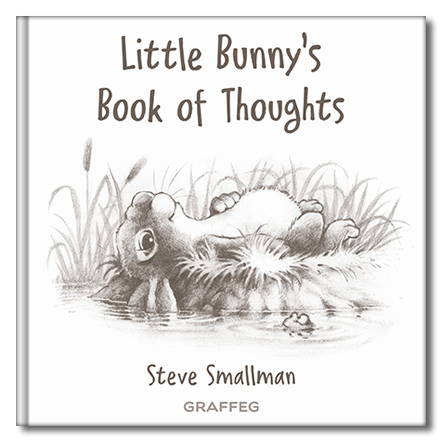 Mindfulness and embracing our emotions are at the heart of Steve Smallman's latest rhyming picture book.
The delightful pencil illustrations present Little Bunny experiencing challenges and showing a range of emotions, making him an instantly relatable and universal character. This compact picture book is the perfect choice for a bedtime story, a relaxed activity to end the day for children, or a perfect gift for someone special.
'I think that whatever age we are we can get bogged down with everyday worries and insecurities and become very inward looking. Taking the time to stop, look 'out' instead of 'in' and be kind to yourself is a lesson Bunny can teach us all!' Steve Smallman

Age 3-5 | Hardback | 48 pages | 150 x 150mm | Publication November 2020 | ISBN 9781913137259
Signed copies available to order now.