Ffilm Y Bachgen, Y Wahadden, Y Llwynog a'r Ceffyl yn ennill Gwobr Academi 2023
Dros y penwythnos, enillodd ffilm Saesneg The Boy, The Mole, The Fox and The Horse gwobr Academi am y ffilm fer animeiddiedig. Mae'r stori gynnes yma wedi dominyddir byd llenyddol, ac rydym yn wrth ein boddau i allu wedi cyhoeddi'r llyfr yma yn y Gymraeg.
Over the weekend, the film The Boy, The Mole, The Fox and The Horse won the Academy Award for the Best Animated Short Film. This heart-warming has taken the literary world by storm, and Graffeg are delighted to have published the Welsh translation.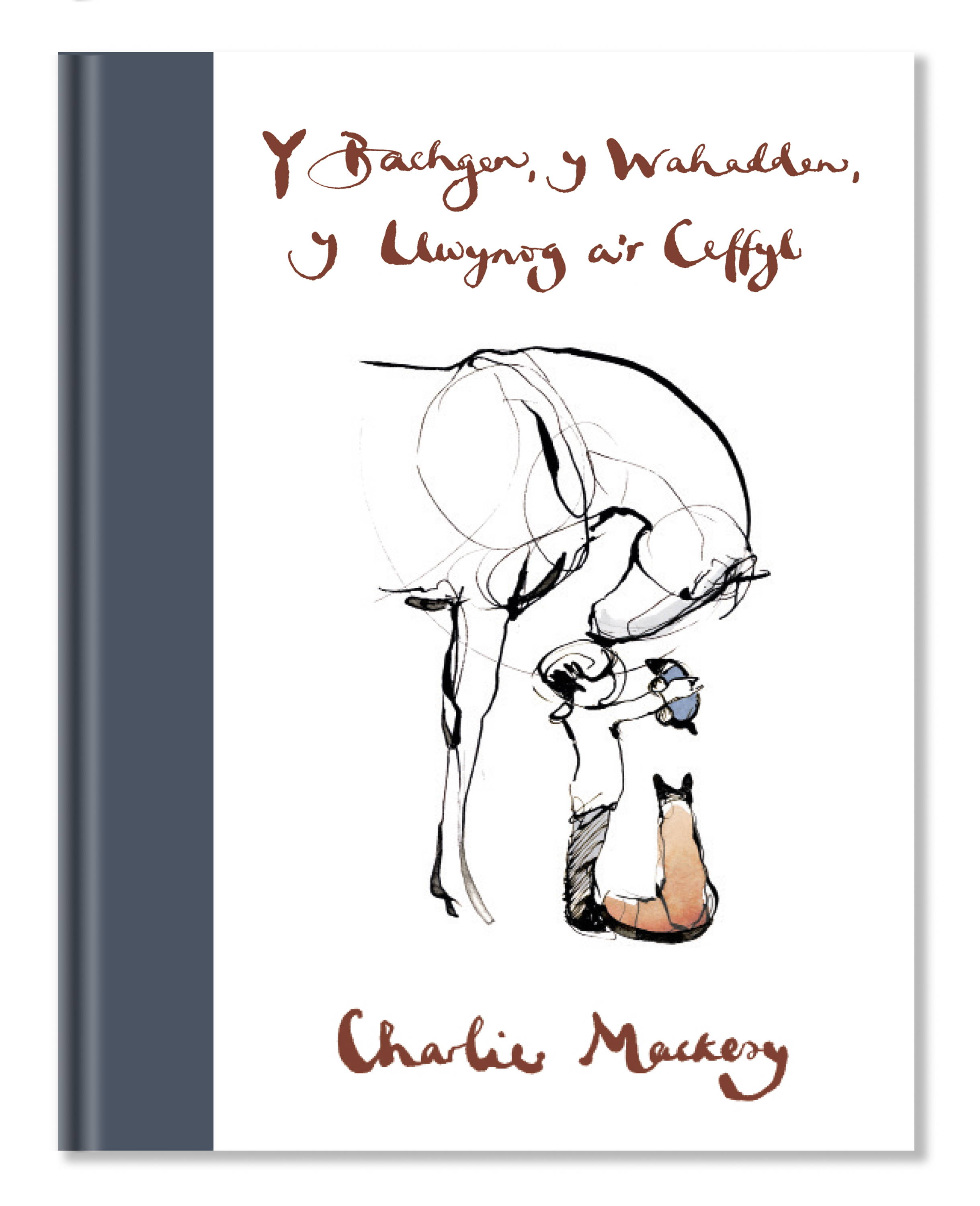 Y Bachgen, Y Wahadden, Y Llwynog a'r Ceffyl
Charlie Mackesy a Mererid Hopwood
Clawr caled | 128 tudalen | 215 x 165mm
Wedi'i addasu o un o lyfrau mwyaf adnabyddus y ddwy flynedd ddiwethaf, mae Y Bachgen, y Wahadden, y Llwynog a'r Ceffyl yn fynegiant o gyfeillgarwch, caredigrwydd a thosturi rhwng pedwar cydymaith annhebygol. Yn llawn lluniau a thestun hardd, a grëwyd yn wreiddiol gan Charlie Mackesy ac sydd bellach wedi'i gyfieithu i'r Gymraeg gan Mererid Hopwood, mae'r testun unigryw hwn wedi taro tant â darllenwyr ledled y byd gyda'i wersi bywyd tyner sy'n ein hatgoffa o bŵer cyfeillgarwch yng nghanol byd blith-draphlith.
Wedi'i gyhoeddi yn gyntaf yn 2019 gan Penguin, mae'r llyfr hwn wedi mynd ymlaen i ddominyddu gwerthiant llyfrau ledled y byd, gan werthu dros filiwn o gopïau a chael ei gyfieithu i 22 iaith.
Adapted from one of the most notable books of the previous years, Y Bachgen, Y Wahadden, Y Llwynog a'r Ceffyl is a testament of kindness, friendship and compassion between four unlikely friends. The lovely original by Charlie Mackesy is globally-renowned for its lessons that remind us of the power of kindness, and we are delighted to have translated it.
Published originally by Penguin in 2019, this book has dominated book sellers all over the world, selling over a million copies and has been translated into 22 different languages.
Mae'r ffilm dal ar gael i wylio gan bawb sydd heb eto! Ewch i BBC iPlayer trwy ddefnyddio'r dolen isod.
The film is still available for those who have yet to watch! Use the link below to go to BBC iPlayer.