Albert Upside Down short-listed for Bishop's Stortford Picture Book Award 2022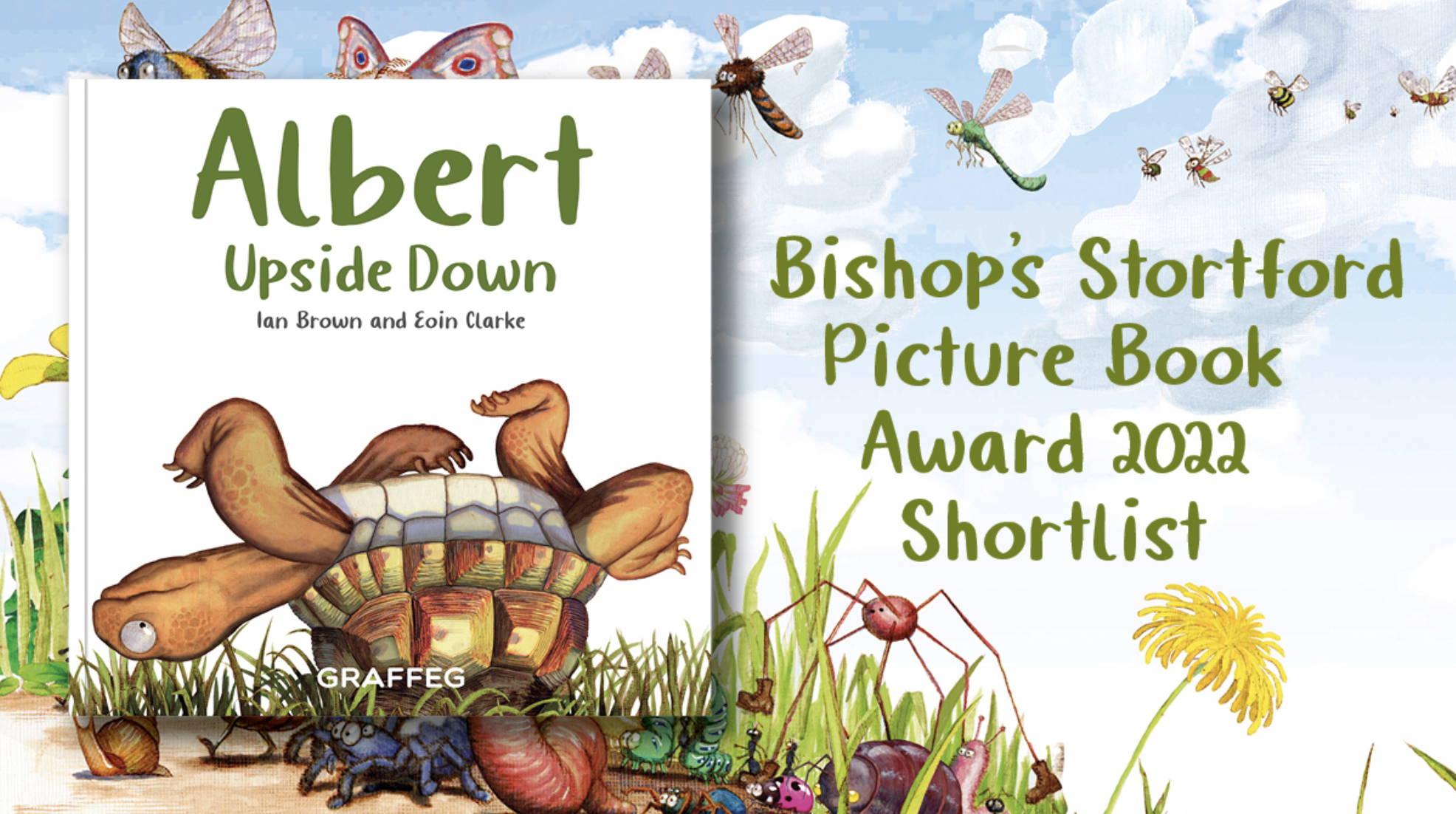 We're delighted to announce that Ian Brown and Eoin Clarke's first picture book, Albert Upside Down has been shortlisted for the 2022 Bishops Stortford Picture Book Award.
In this story Albert the pet tortoise has a problem: trying to reach a tasty treat, he has ended up on his shell, upside down and stuck! Can the other garden creatures overcome their rivalry, team up and help him get back on his feet? Packed with comical, charming illustrations and vibrant colour, this timeless tale shows the power of working together, thinking creatively, and how even the smallest amount of assistance can make a very big difference.
Bishops Stortford Picture Book Award is an annual event now in it's 13th year. Click here to take a look at all the other brilliant picture books nominated.
Take a look below to see Ian and Eoin talk all things Albert.