Albert the Tortoise hits Bishops Stortford
Last month, Albert Upside Down, written by Ian Brown and illustrated by Eoin Clarke, was shortlisted for the 2022 Bishops Stortford Picture Book Award. Bishops Stortford Picture Book Award is an annual event now in its 13th year. Click here to take a look at the other brilliant picture books nominated.

In this story Albert the pet tortoise has a problem: trying to reach a tasty treat, he has ended up on his shell, upside down and stuck! Can the other garden creatures overcome their rivalry, team up and help him get back on his feet? Packed with comical, charming illustrations and vibrant colour, this timeless tale shows the power of working together, thinking creatively, and how even the smallest amount of assistance can make a very big difference.
To celebrate the shortlisting, author Ian Brown visited the town of Bishops Stortford this week to share some Albert the Tortoise love. After popping to the local Waterstones to sign their copies of Albert Upside Down, Ian visited Bishops Stortford Pre-prep School where he carried out 3 sessions with 130 pupils.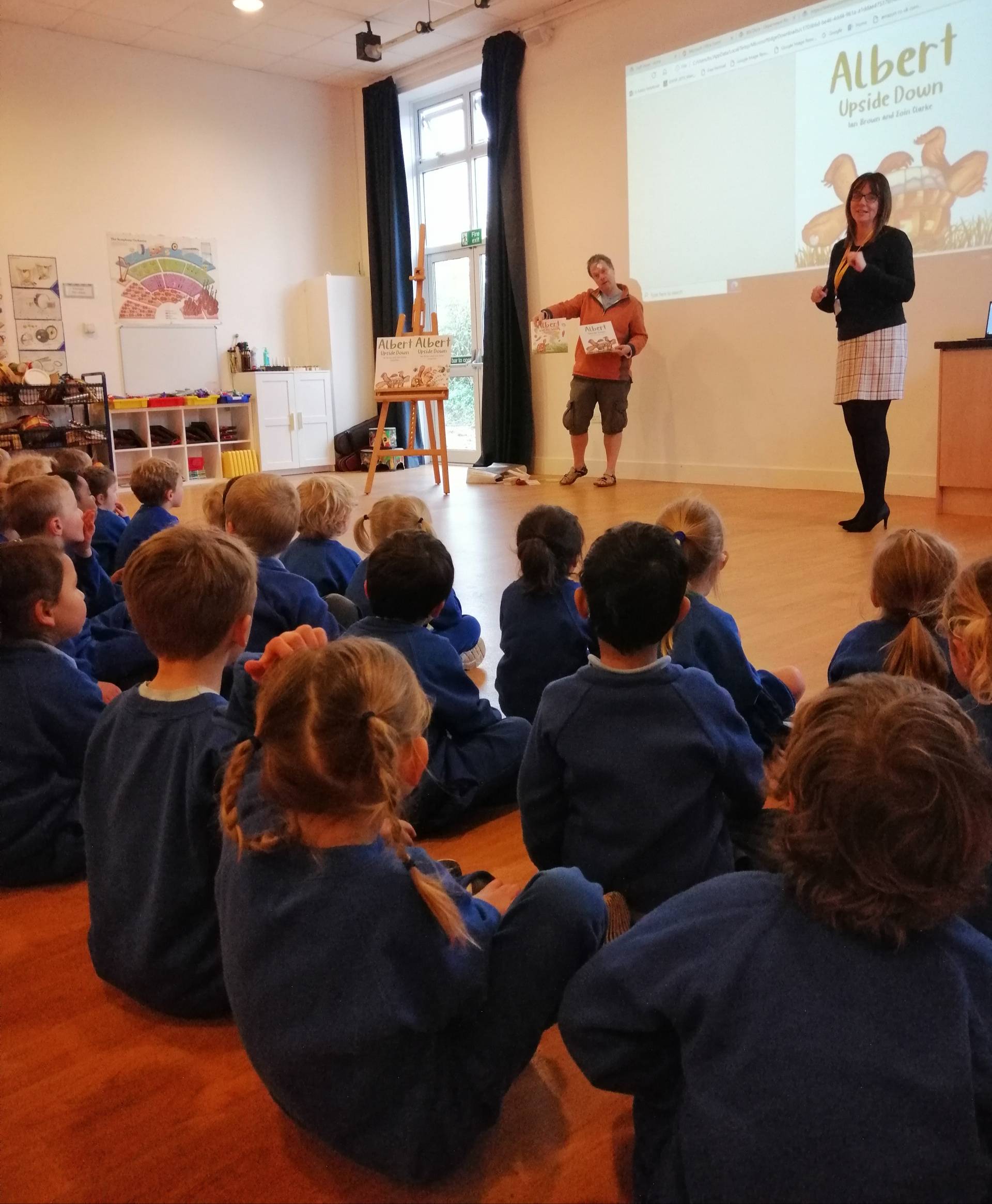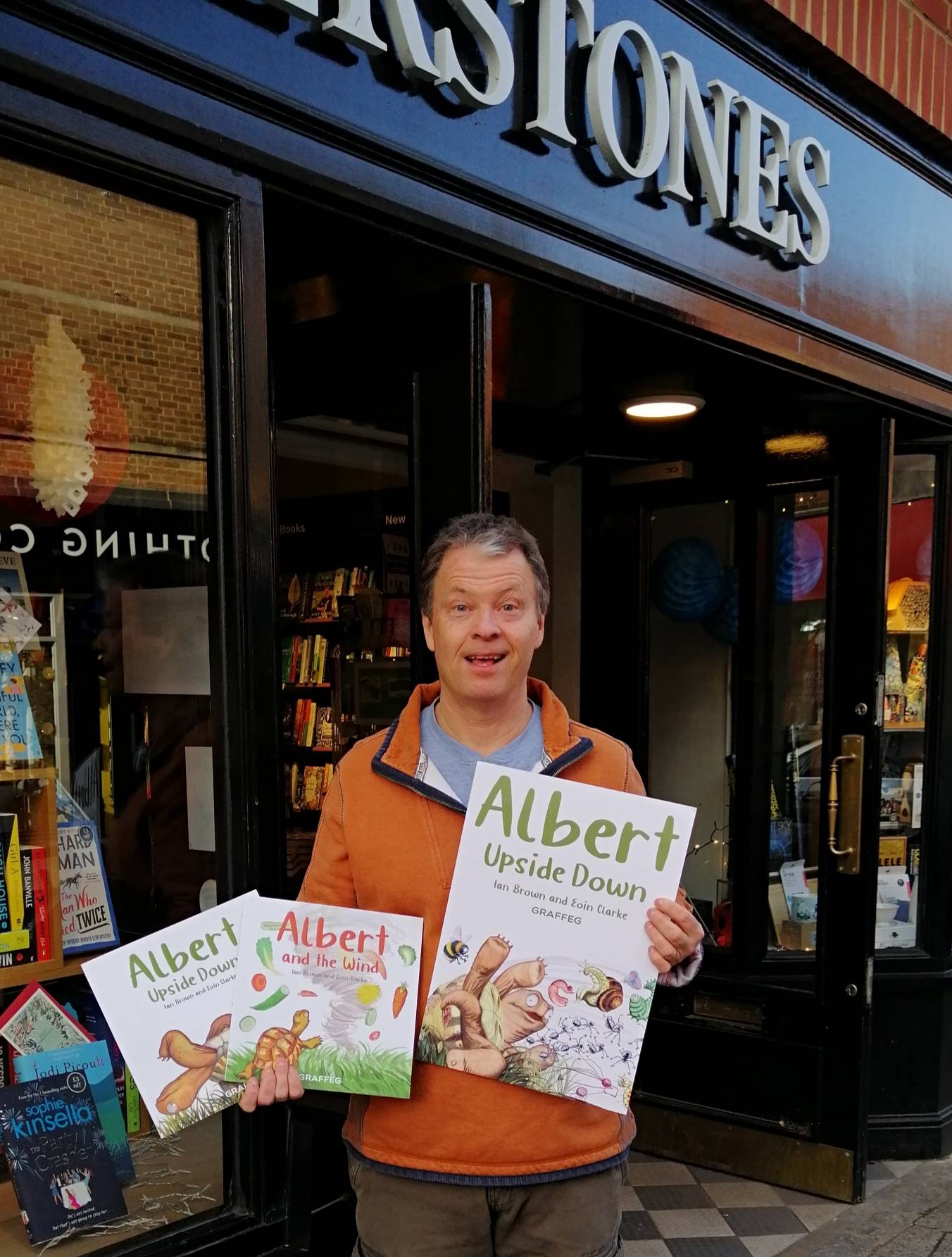 Find out more about the brilliant Albert the Tortoise series by clicking on one of the books below.