The Melting Pot wins Gourmand World Book Cookbook Awards 2022
Over the weekend, author of The Melting Pot and African Twist Maggie Ogunbanwo flew over to Sweden to attend the world-renowned Gourmand World Book Cookbook Awards. We are so excited to hear that her first cookbook, The Melting Pot, placed first in the Migrant Books category!
The Melting Pot is a collection of thirty recipes celebrating food as a language through which those settling in unfamiliar communities have been able to reach out, communicate and share, emphasising the key role food plays for families over generations.

Traditions and inspirations from around the world are represented across a range of starters, main meals, desserts and drinks, from Nigerian-inspired jollof rice to the Caribbean's quintessential salt fish fritters, as well as recipes from Syria, Bangladesh, Kenya, Zimbabwe, Bali and more. A veritable melting pot!
The vibrancy and character of each dish has been sensationally captured by food photography specialist Huw Jones.
Founded in 1995 by Edouard Cointreau of Spain, the Gourmand World Cookbook Awards honour the best food and wine books, printed or digital, as well as food television shows and has been likened to the Oscars of the culinary literature genre.
Past winners from the UK have included a plethora of well-known chefs such as Nigella Lawson and Raymond Blanc, and corporate giants Marks & Spencer.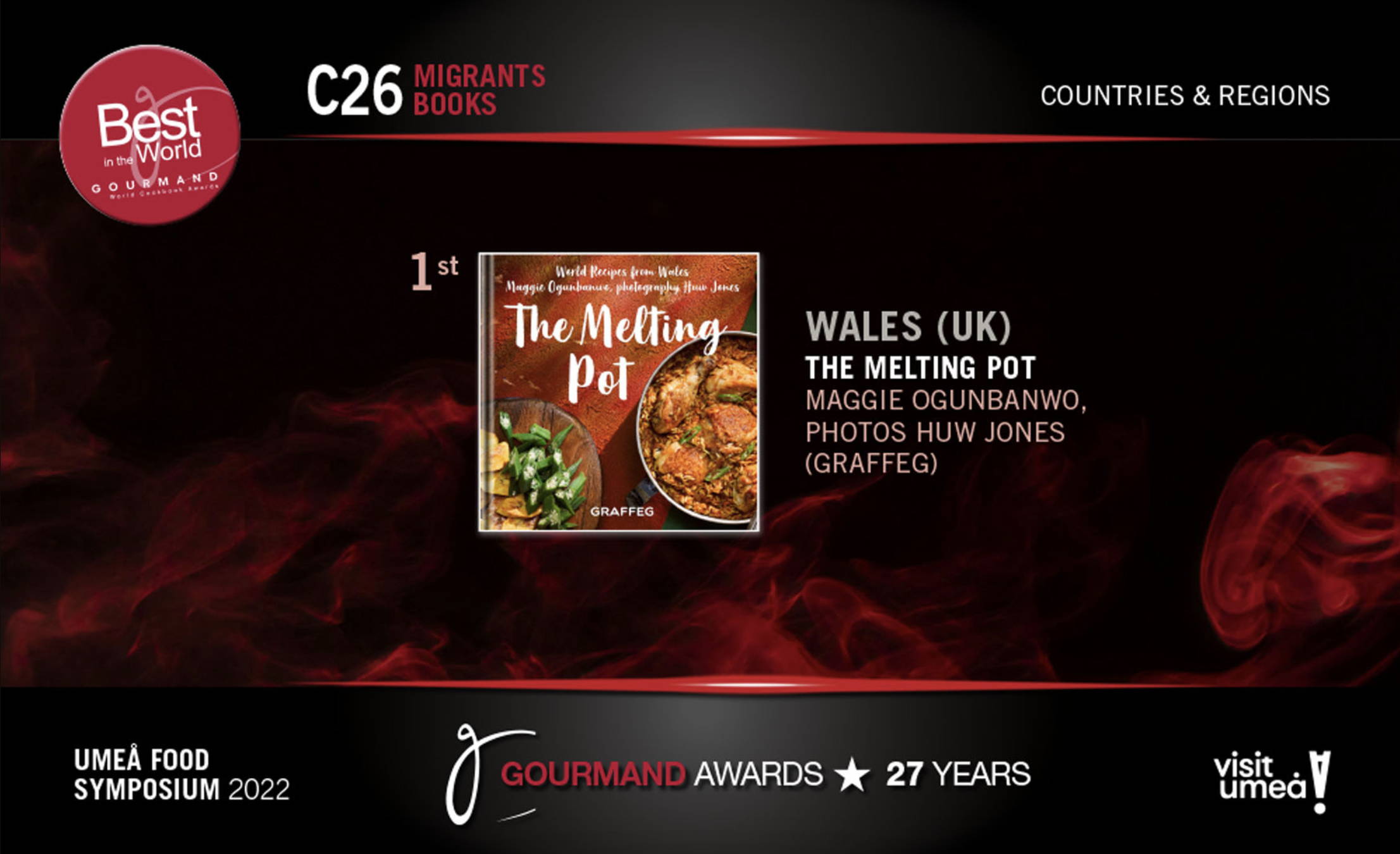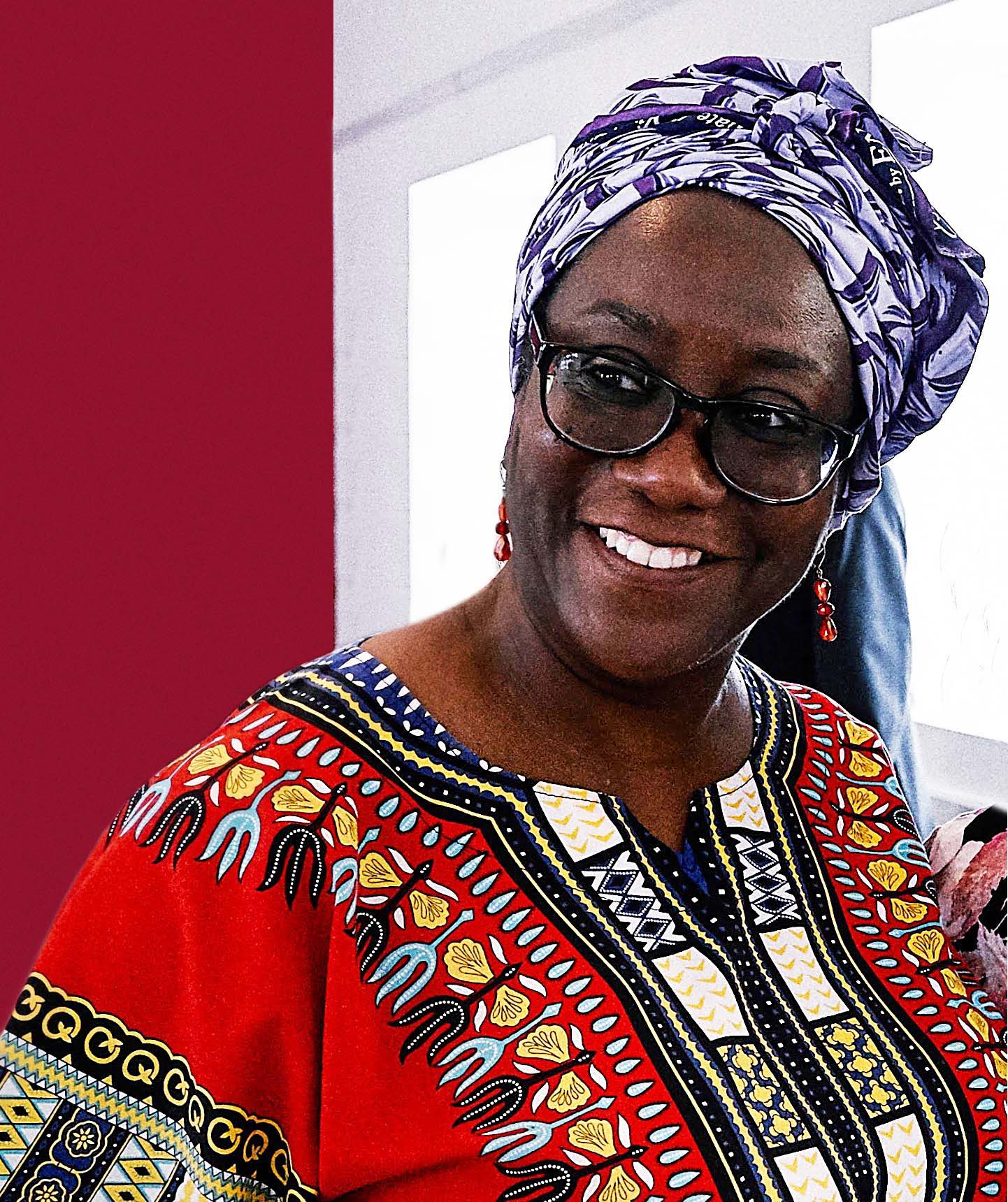 Maggie Ogunbanwo is based in north Wales where she runs Maggie's African Twist, selling predominantly African sourced or themed food products both on and offline. These days Maggie's African Twist operates from The Red Lion in the village of Penygroes, surrounded by the beautiful Snowdonia countryside with its rich heritage and culture. Its roots however are deep in African soil, passed down through generations of instinctive, but highly gifted culinary masters who also doubled as mothers and grandmothers.
Maggie is passionate about food and cooking as well as being committed to quality and the support of local providers. Her influences flow from her Mam and Nain but are extended through contact with and work in environments with West Indian, Caribbean, Indian, Italian, Mediterranean and Latino foods. They continue to grow and meld with an additional Welsh touch added to the mix, widening Maggie's international scope to tantalise a range of taste buds.