Welcome to the Gaspard's Christmas Media Page.
Music and video links will appear on this page when new material is available to stream or download.
Gaspard's Christmas by Zeb Soanes and illustrated by James Mayhew, published by Graffeg 2022.
Text Copyright © Zeb Soanes 2022. Illustrations Copyright © James Mayhew 2022. Book Copyright © Graffeg 2022.
Whilst searching for food in the snow-covered streets, Gaspard makes an astonishing discovery and, with the help of his friends, might just have saved Christmas.
A heart-warming festive adventure for London's handsomest fox.
Proceeds from this book will go to St Martin-in-the- Fields Charity to help people in vulnerable situations find and keep a home.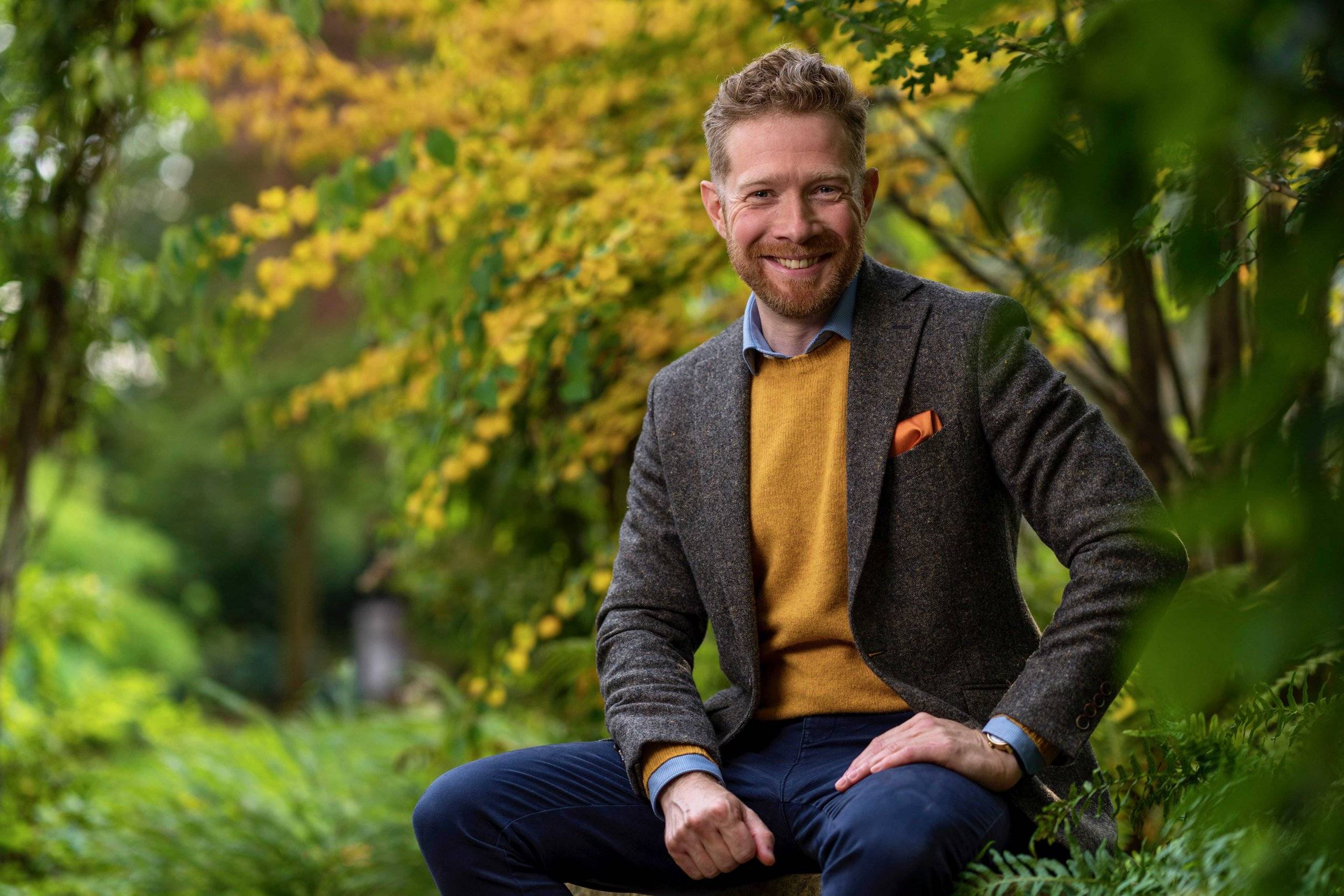 Zeb Soanes is a children's author and broadcaster. He presents weekday evenings on Classic FM. For over 20 years, he was a newsreader and reassuring voice of the Shipping Forecast on BBC Radio 4. On television he was the first person to welcome viewers to BBC Four, where he also presented the BBC Proms. He has earned a reputation as 'the go-to person for music narration' with the UK's leading orchestras, performing favourite works for children including Paddington's First Concert and Peter and the Wolf.
It was through broadcasting the BBC Radio 4 Annual Christmas Appeal that Zeb started to work with St Martin-in-the-Fields to support their work with the homeless and vulnerable. It inspired the central theme of Gaspard's Christmas and, following a great tradition, proceeds from this book will go to the charity in perpetuity in the same way that royalties from J.M. Barrie's Peter Pan continue to support London's Gt Ormond Street Children's Hospital to this day.
Zeb studied Drama and Creative Writing at UEA and has written for The Observer, Country Life and The Literary Review. His best-selling first book for children, Gaspard the Fox, began a series of stories, illustrated by James Mayhew, inspired by his remarkable encounters with a real urban fox for which The Mammal Society made him their first patron.
This book, along with Gaspard's Foxtrot is also exciting new narrated orchestral works by the composer Jonathan Dove.
James Mayhew is an acclaimed illustrator, author, concert presenter and storyteller. His publications with Graffeg include: The Knight Who Took All Day (adapted as a work for narrator and orchestra by Bernard Hughes), the Gaspard series with Zeb Soanes, Koshka's Tales – Stories from Russia and illustrations for the Mouse and Mole series by Joyce Dunbar, animated for television with the voices of Alan Bennett and Richard Briers. He is also the creator of the Katie art books and Ella Bella Ballerina series.
He has worked with many orchestras and musicians including the BBC National Orchestra of Wales, painting illustrations live on stage to performances of classical music, including The Firebird, Scheherazade and Pictures at an Exhibition. James was awarded the 1994 New York Times prize for illustration.
James Mayhew has become, in some ways, an ambassador of art, music and culture for children, he gets invitations from all over the world, as a speaker and educator. He's also an adviser to Action for Children's Arts - a charity that campaigns for children's right to access the arts and a patron of Magic Lantern an art education charity who bring high quality art workshops and presentations into schools all over the country. In 2017, James joined Tanita Tikaram as an ambassador for the humanitarian charity Side by Side with Refugees.