The New Girl nominated for the Kate Greenaway Medal 2022
We're so excited to announce that one of our awe-inspiring picture books, The New Girl, written by Nicola Davies and illustrated by Cathy Fisher has been nominated for the prestigious Kate Greenaway Medal 2021!
The New Girl is a magnificent story about a child who starts a new school in a strange new town. When the children in her class are hostile towards her and unhappy about the stranger in their midst, refusing to include her, the girl's response is to create something beautiful that transforms their attitude towards her and their vision of themselves and their own lives in this inspiring story.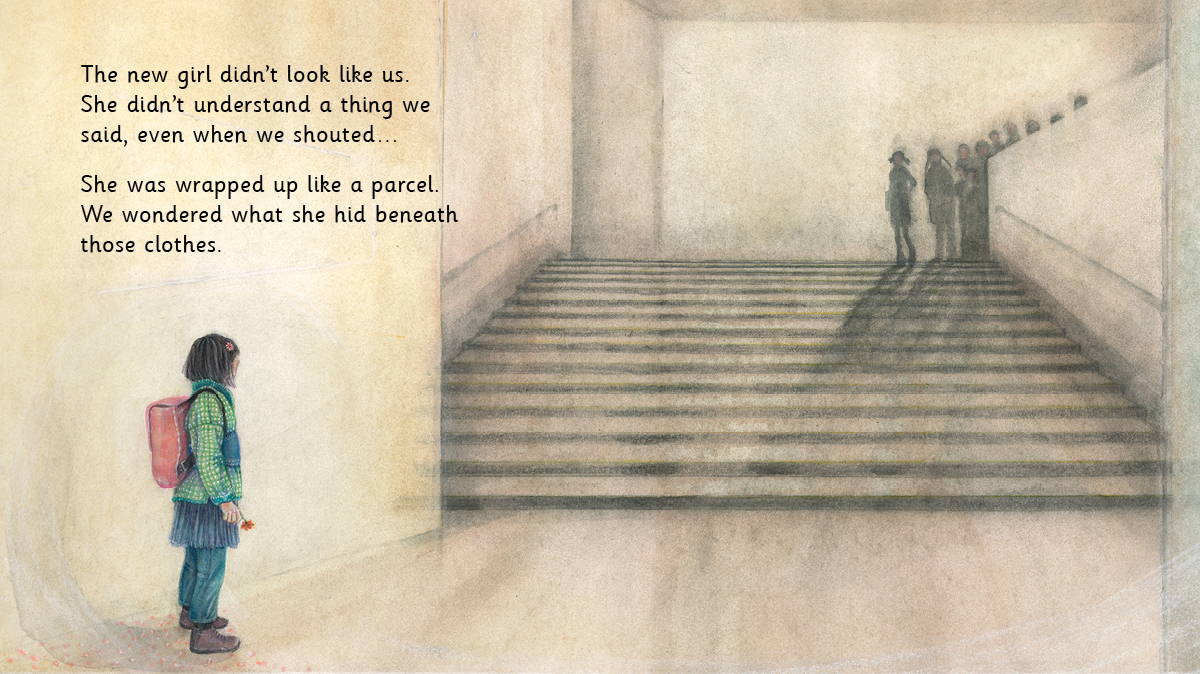 The Kate Greenaway Medal is an esteemed British literary award recognising spectacular illustration in children's picture books. What is unique about this award is that its nominations are made by librarians across the country. Past winners include Jackie Morris with The Lost Words and Lauren Child with I Will Not Ever Never Eat a Tomato.
A massive congratulations to Cathy Fisher and Nicola Davies, and a huge thank you to the librarians who have recognised something special in this picture book. You can order your copy of The New Girl here: https://graffeg.com/products/the-new-girl
Take a look below to see some of the breathtaking spreads.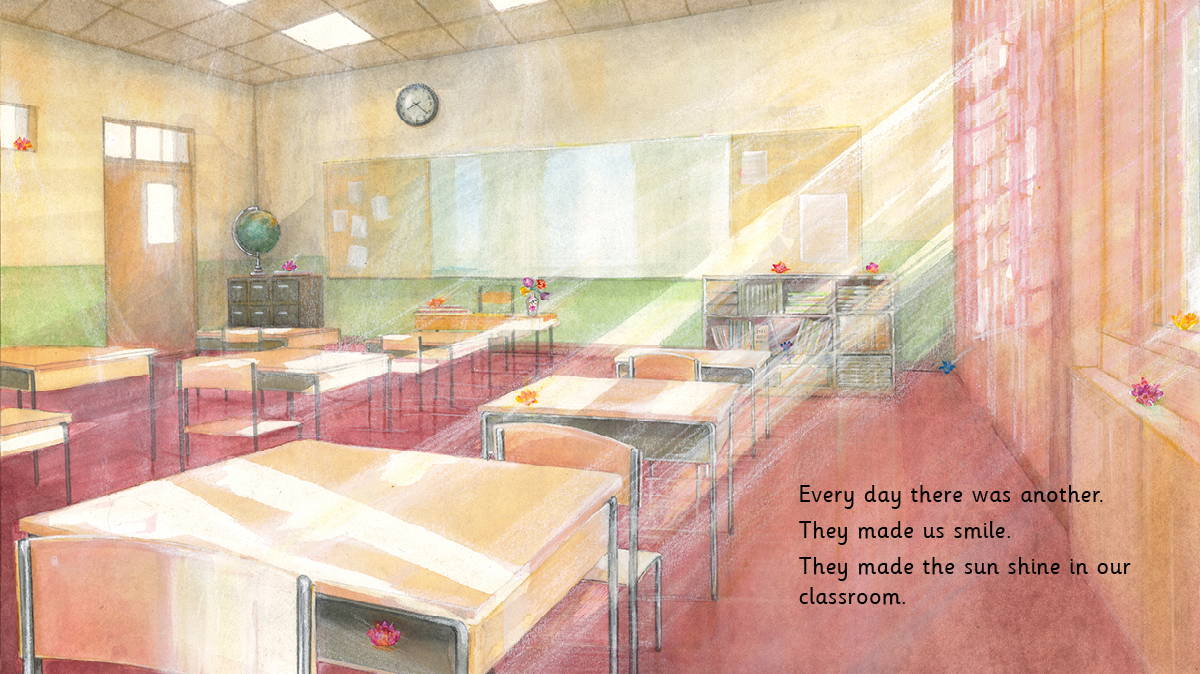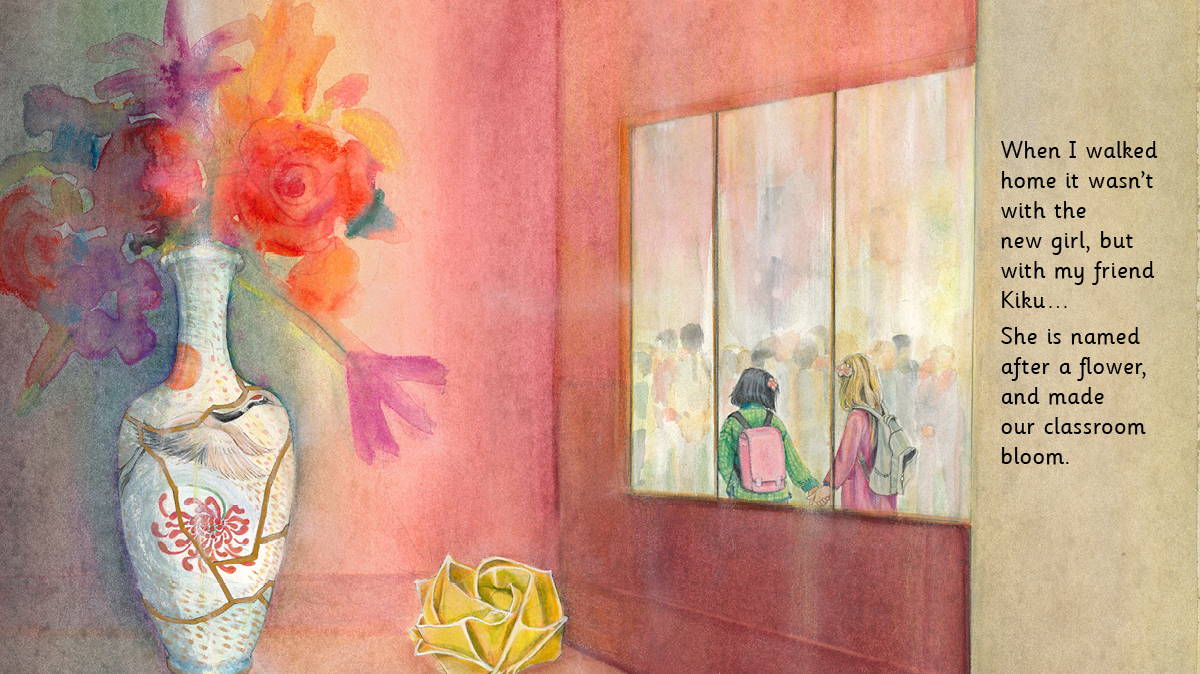 To find out more about the collaboration process between Nicola and Cathy watch the video below.