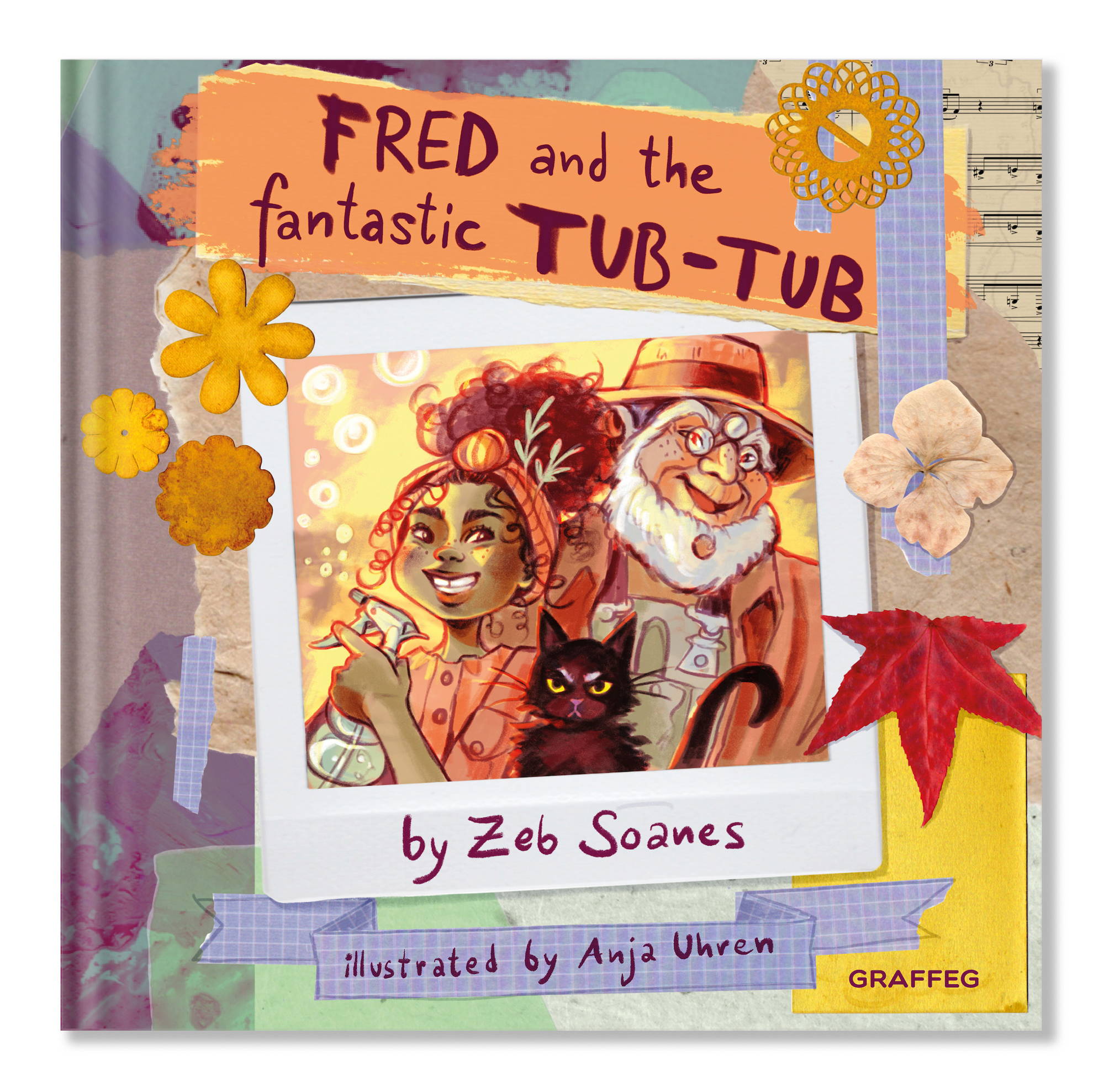 Welcome to the Fred and the Fantastic Tub-Tub Media Page.
Music and video links will appear on this page when new material is available to stream or download.
Fred and the Fantastic Tub Tub by Zeb Soanes and illustrated by Anja Uhren, published by Graffeg 2022.
Text Copyright © Zeb Soanes 2022. Illustrations Copyright © Anja Uhren 2022. Book Copyright © Graffeg 2022.
'Beautifully topical, Fred and the Fantastic Tub-Tub is a thrilling and wondrous adventure, where the power of music and nature inspire us all to make the world a better place.' Dame Judi Dench
A new, humorous and exciting story for ages 7-9 about a summer holiday adventure and a musical plant
A magical and musical adventure, Fred and theFantastic Tub-Tub is the latest book by author ofthe Gaspard the Fox series Zeb Soanes. In thisillustrated picture book for ages 7-9, we follow theadventure of Fred as she travels with her grandpato the fictional island of Papa-Nupi. Together theysearch for the musical plant, the Tub Tub.
This humorous and engaging adventure story wasborn from talks between Zeb and composer JamesMarangone. James wanted to create an inclusivenarrated adventure that inspired children to exploresound regardless of their musical ability. The storywas written to go alongside the music and is fastpacedand enjoyable with clear 'audio clues' thatchildren can listen out for in the text. Accompaniedby Anja Uhren's fantastic illustrations, this a storytold through three artforms: illustration, music andwriting.
Take a look at the moment Tub-Tub came a live for the first time.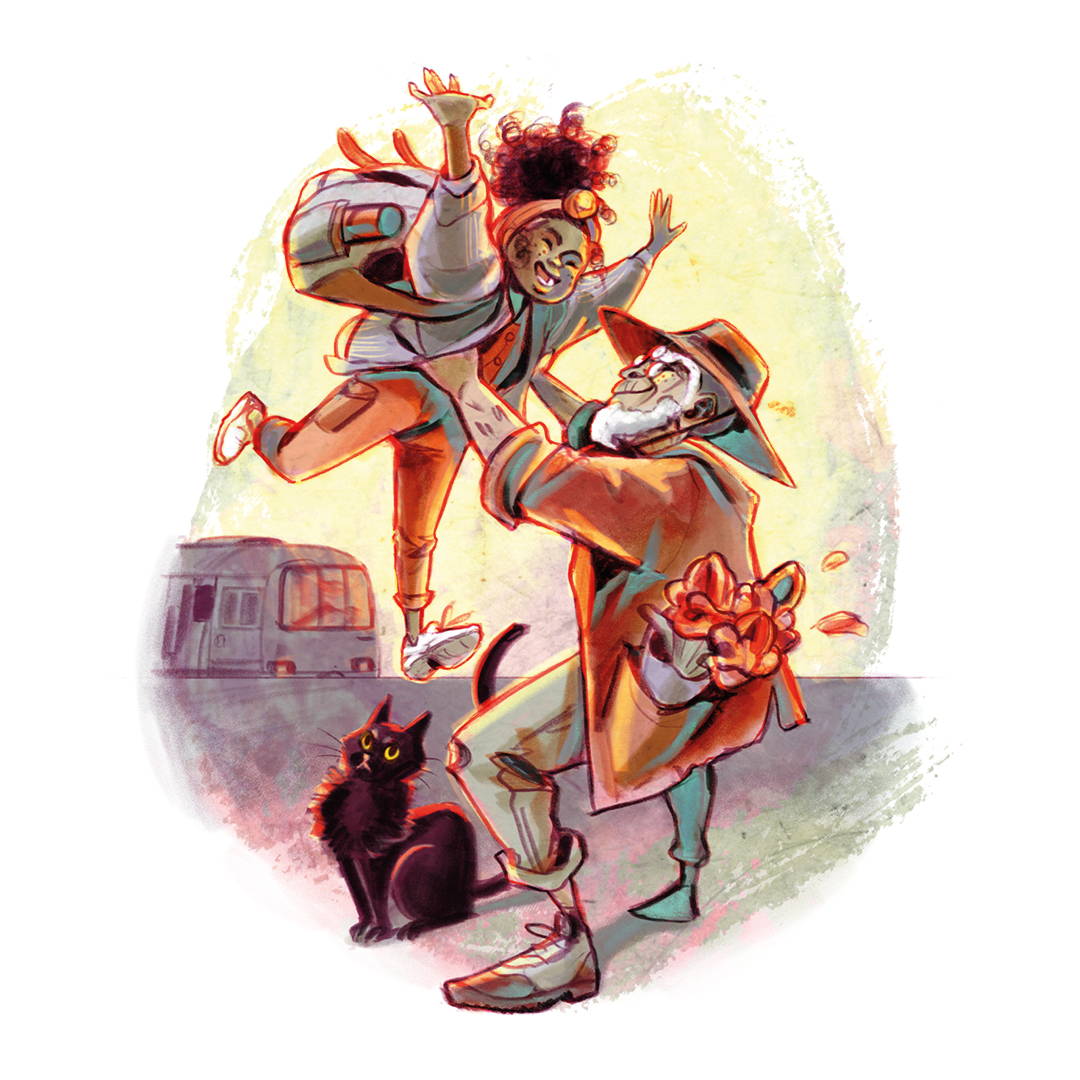 Included in this brilliant picture book is an insightful introduction detailing the background to the book, the orchestral piece, the inspiration behind the story and some fun facts relating to some of the main elements of the story. Also included is a section on how you can reduce plastic waste alongside some ways you can re-use plastic bottles in your own garden. This inspires children to think about different ways they can help the planet and provides an important conversation starter about how plastic affects the planet and what we can do to help. Take a look at ways that you can reduce plastic waste.
'An exciting journey into a world of enchanted flowers.'Alan Titchmarsh, MBE

The book is a brilliant tool for teachers of KeyStage 2 children, providing opportunities todiscuss a range of different subjects includingscience (plant species), music, literacy andcreative writing, geography, art, design andtechnology, history and more.
Take a look at the sneak preview of the orchestral performance below.
Watch this space for any announcements for upcoming performances.
The fictional island of Papa Nupi, featured in this book is inspired by the Great Pacific Garbage Patch. You wouldn't believe it but there are a range of upcycled junk materials fashioned into instruments that are used in the real life performance AND the book itself!