Choose Love wins 'Highly Commended' at CLiPPA Awards July 2023
We were absolutely delighted to watch Nicola Davies receive the 'Highly Commended' award at the 2023 CLiPPA Awards for her moving poetry collection, Choose Love, illustrated by Petr Horáček. It was a fantastic afternoon of celebrating poetry and creativity, and we are so pleased to have been able to attend.
Run by CLPE (the Centre for Literacy in Primary Education), the CLiPPA is the only award solely presented for published poetry for children in the UK. Established in 2003, the annual Poetry Award encourages and celebrates outstanding poetry published for children.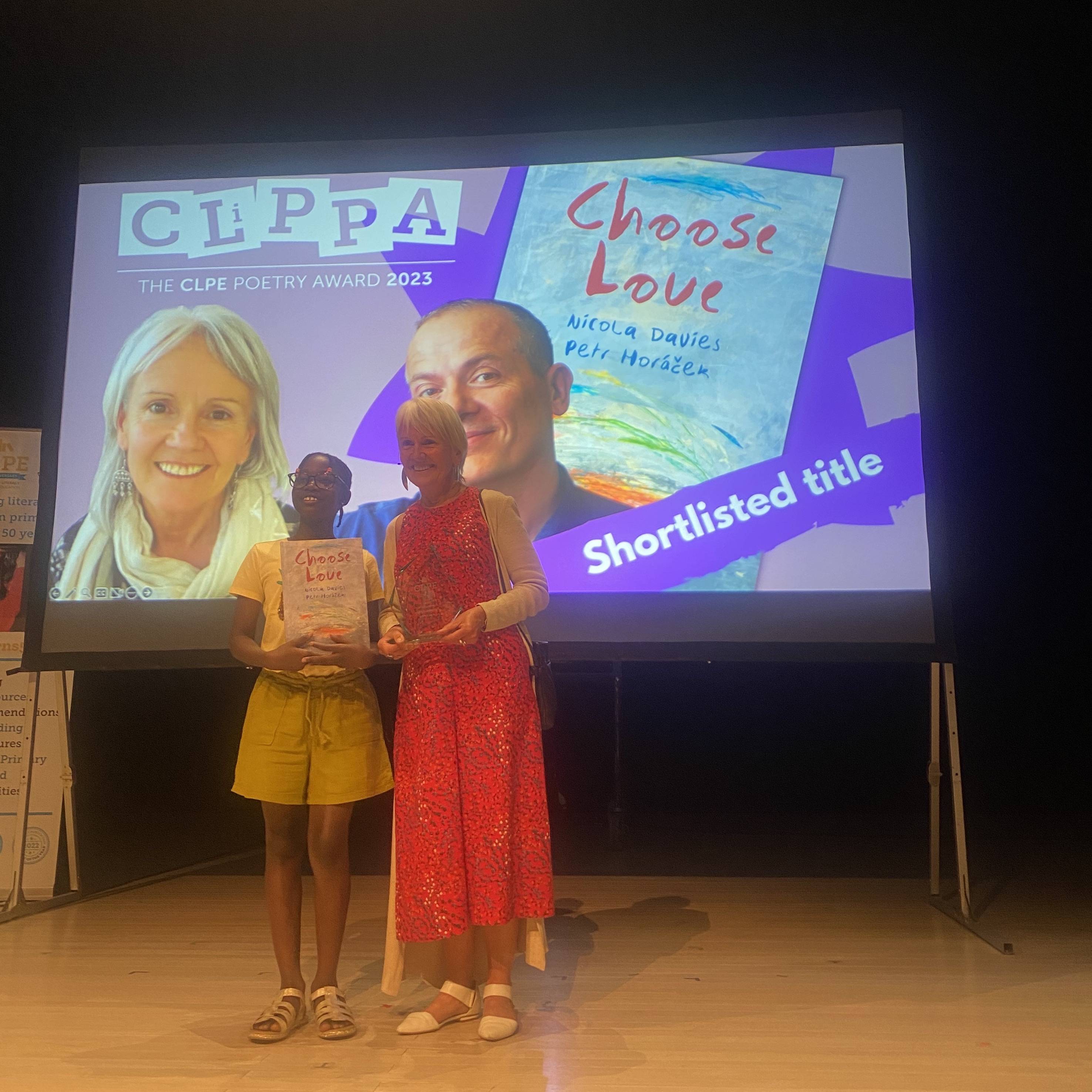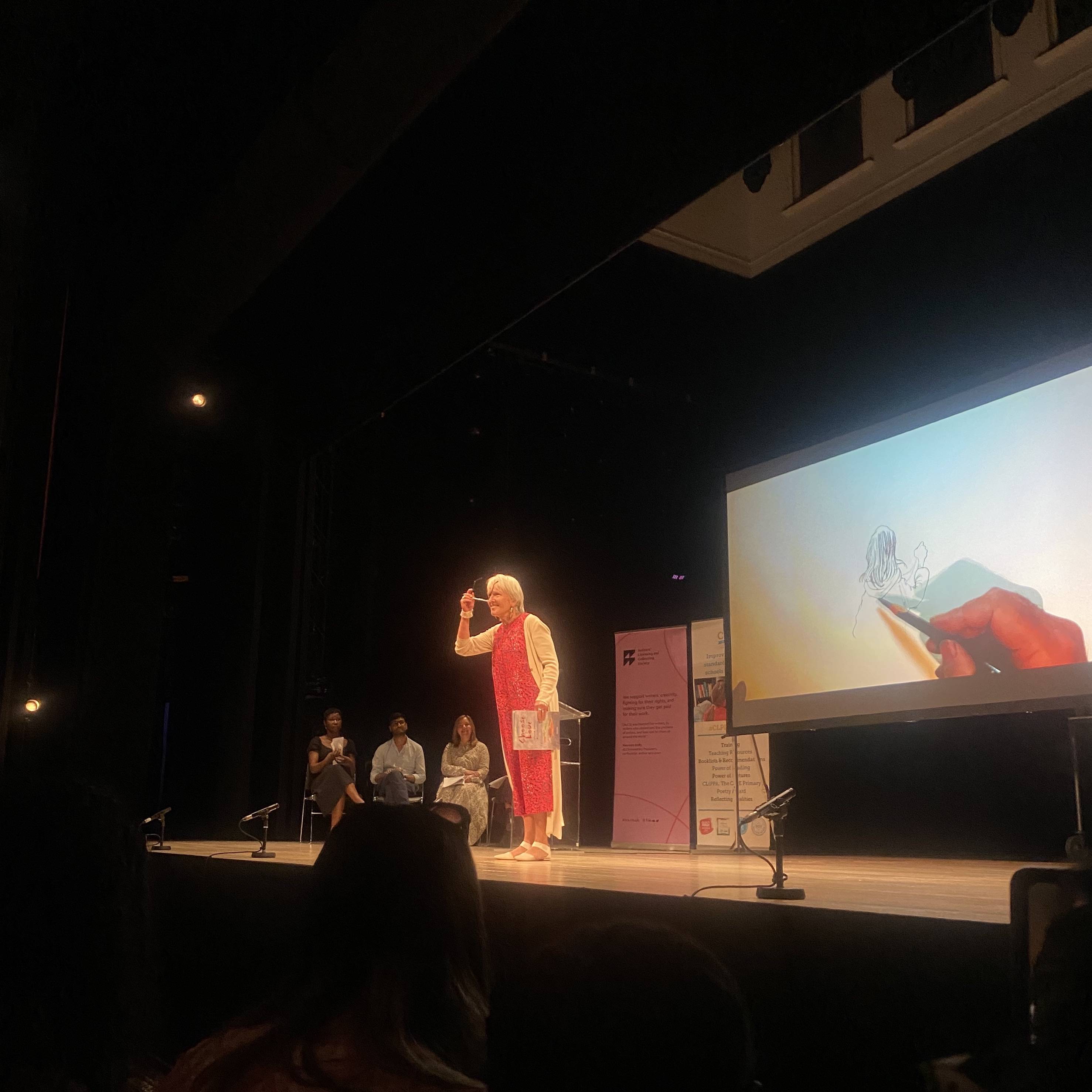 The event was attended by schools from all over the UK who took part in the CLiPPA 2023 Shadowing Scheme, as well as individuals who took to the stage to perform some of the shortlisted poets' work. It was a phenomenal turnout.
In her speech, Nicola told the crowd:
"My greatest hope when I write poems is to connect with my audience, to change hearts and to change minds, to empower young people to find their voices. I try to change the world, one poem, one line and one emotion at a time."
Choose Love does exactly that. Taken from stories of the longing and hardship of refugees, Choose Love ignites empathy and encourages children to keep an open mind and an open heart.
Did you miss the ceremony? Didn't manage to catch it? It's available to watch using the link below.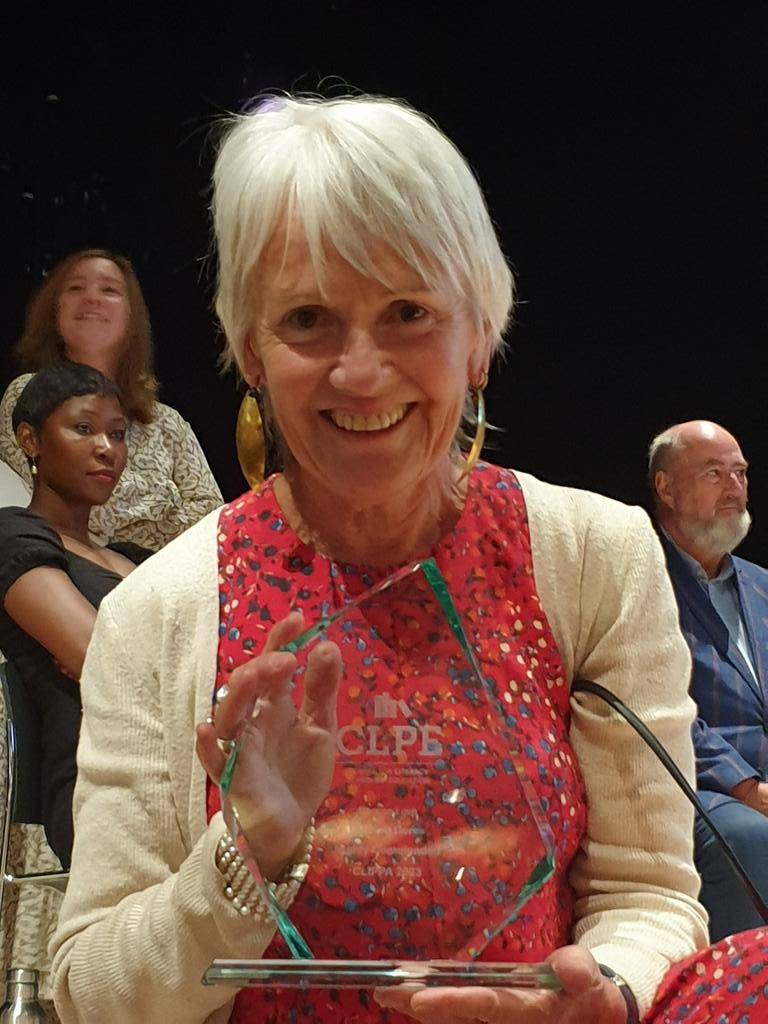 Choose Love
Nicola Davies and Petr Horáček