Author Q&A with Isla McGuckin
With not long to go until the publication of Isla McGuckin and Catalina Echeverri's April's Garden, we had the chance to talk with Isla so that she could tell us more about her inspiration for the book and the publishing process.
Q: Where did the idea for April's Garden come from?
A: Years ago, in the tiny seaside hamlet where we live, people seeking asylum moved into a large, empty house. Many were families with young children. And the contrast between the lives of those children - waiting in temporary accommodation - and my children was stark.
Even more years ago, a tiny seed of an idea had been sown from our own family's heartbreak. We had a little girl who died shortly after she was born. I couldn't bear to say "graveyard" to her older sister - who was just a toddler at the time - and so I called the cemetery where she was buried April's Garden.
The heart-rending accounts of children being made homeless - by the housing crisis or domestic violence or war - became interwoven with these threads in my writing. April's Garden was the eventual result. It's a hope-filled story for anybody whose heart longs for a home.
Q: Can you talk us through your writing process?

A: Coming up with story ideas is the easy bit for me. (I have boxes full of notebooks full of the scribbled-down ideas that my head is full of!) Deciding which story to focus on - to develop and to craft and, ultimately, to share - is where things, for me, typically get trickier.
With a young family and a freelance-writing business, the time left over for creative writing can be limited in the extreme. So I've read ALL the time-management tips and tomes and I've taught myself to prioritise and to focus. (And sometimes it works!)
Q: What part of writing your book did you enjoy the most?
A: I'm a sociable sort so collaborating with Catalina to shape the creative direction of April's Garden was a definite highlight. Watching her gorgeous illustrations appear - and having them bring such vividly beautiful life to my words - was just magical.
Q: What makes April's Garden such an important book?
A: It can be tempting to shy away from challenging topics when you're writing for children. But that does a disservice, I think, to the very many children whose lived experience is challenge-filled. And the more prompts we have for conversations that help develop compassion and empathy the better.
Q: Artists often talk about their own personal rituals to get into a creative space. Do you have any rituals?
A: Oh, how I'd love a sacred, artistic ritual… But the reality is that most of my writing happens while I'm parked somewhere in my car, waiting for one of my kids!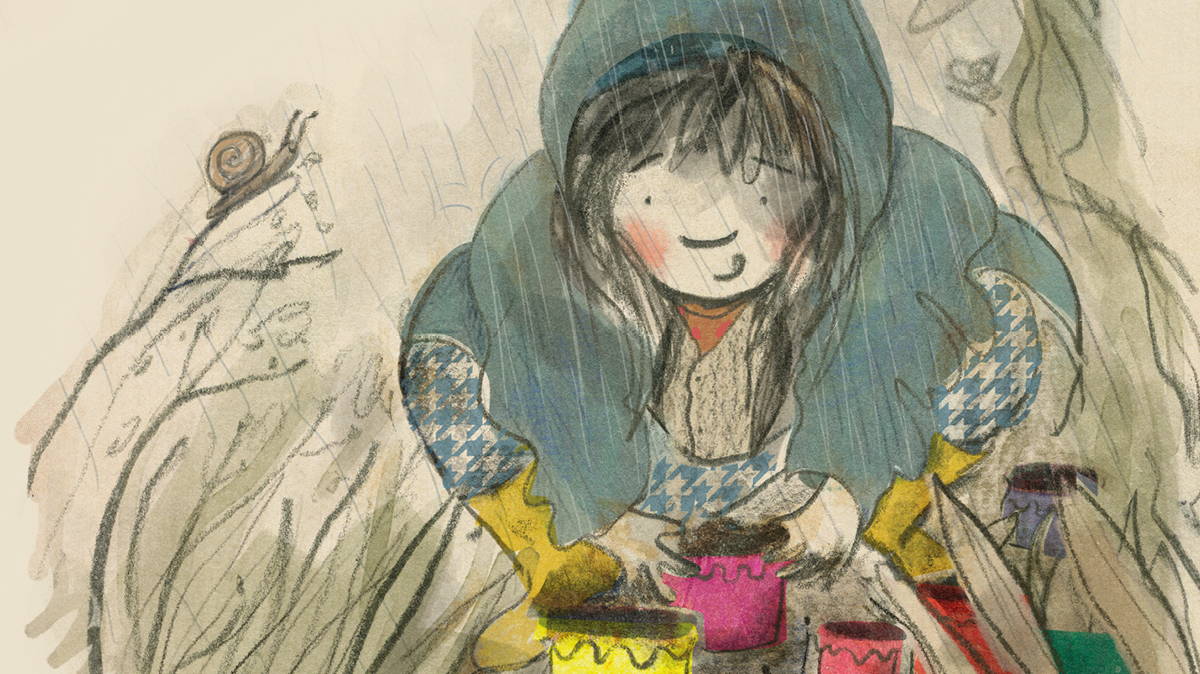 April's Garden
Isla McGuckin and Catalina Echeverri
Living in a grey and dreary room in a house that couldn't feel less like home, April dreams about how life could be. With happy, peaceful spaces. And somewhere to play. But every seed April plants refuses to take root. And her dreams start to feel hopelessly out of reach.
April's Garden is a story for anyone who, for whatever reason, fears that home is an impossible dream. And April reminds readers that even when things feel impossibly bleak, there's always something to hold on to. Hope.
Available at all good bookshops on the 15th of August 2023.