A Love Affair with Peonies
Media Page.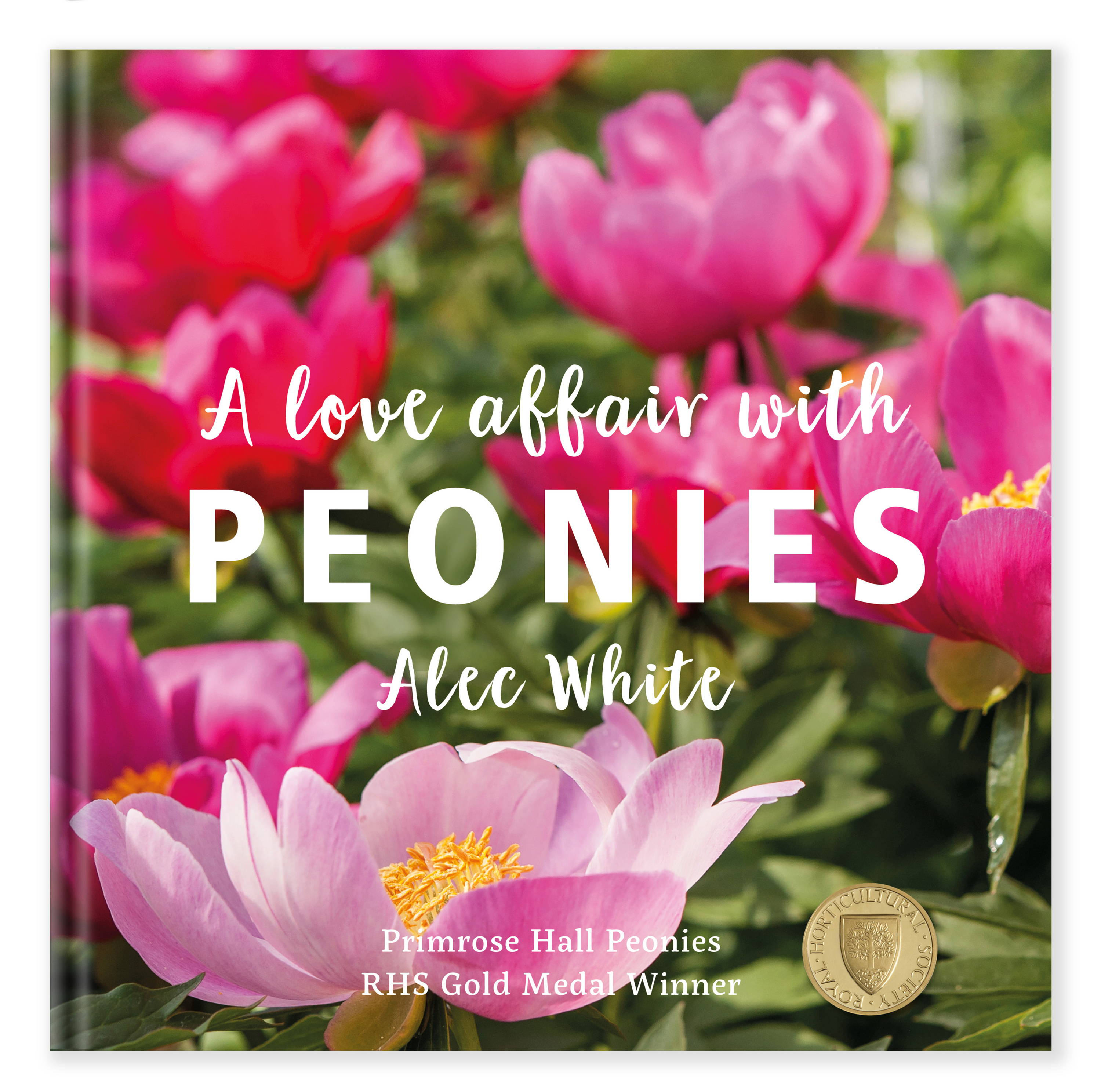 A Love Affair with Peonies by Alec White, published by Graffeg 2023.
Text and Photograph Copyright © Alec White 2023. Book Copyright © Graffeg 2023.
Driven by a passion for horticulture from a young age, RHS Chelsea Gold Medal-winner Alec White shares his extensive expertise and personal experience in this illustrated celebration of the peony. Varied chapters introduce each of the qualities that make this remarkable flower stand out, their many varieties, scents and colours, how to care for and cultivate your plants, the historical and cultural significance of the peony and the hard work and commitment needed to exhibit at the UK's leading flower shows.
This is Alec's story of a dedicated career, sparked by the striking appearance of peony blooms, combined with all of the essential information needed to appreciate them to the full and keep them thriving in your own garden.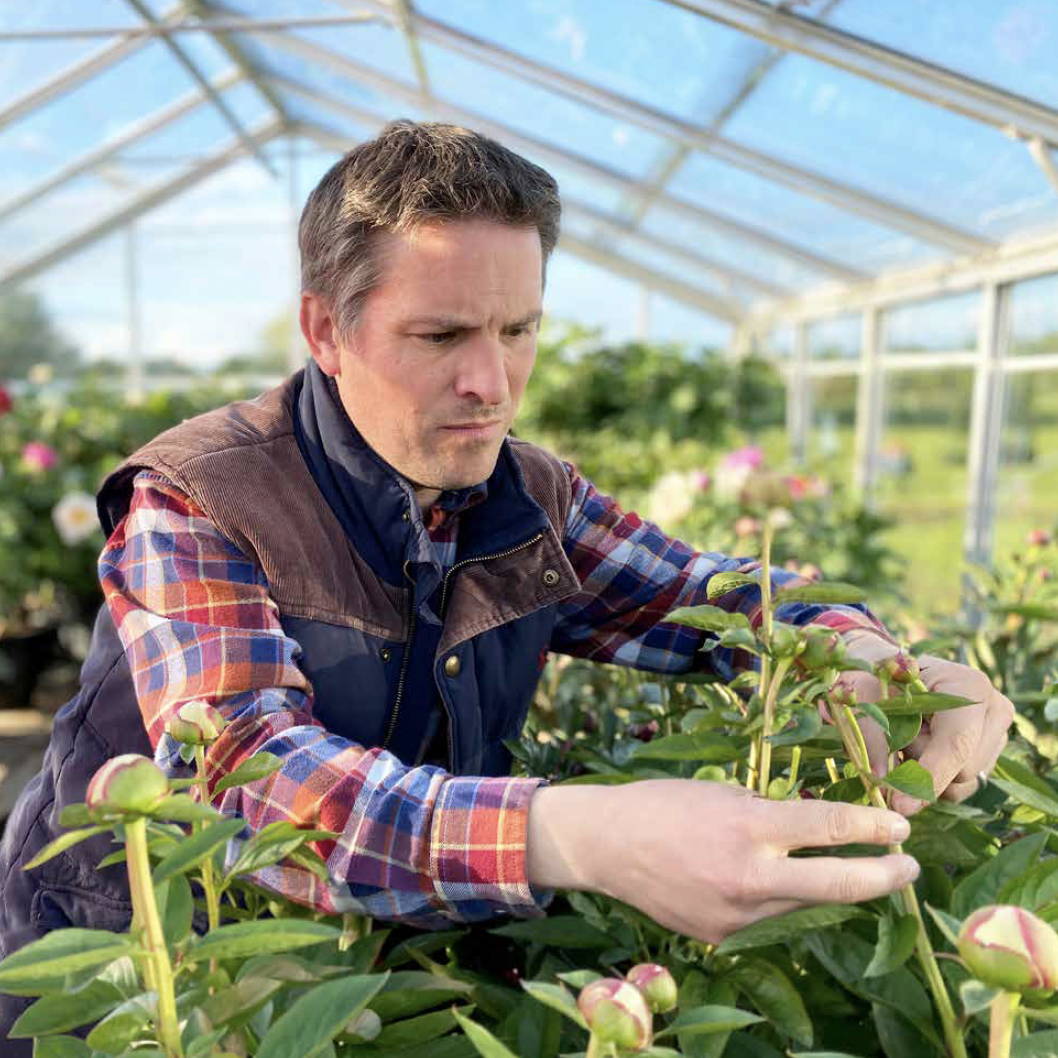 Alec White, peony aficionado and owner of specialist nursery Primrose Hall Peonies, has long shared his passion for these gorgeously flamboyant blooms. Alec is an RHS Chelsea Flower Show Gold Medal Winner and keeps the largest selection of rare and collectable peonies for sale in the UK. The nursery regularly exhibits at RHS Flower Shows: Chelsea, Cardiff, Malvern, Chatsworth, Hampton Court Garden Festival, Tatton and BBC Gardeners' World Live.
Alec also holds the Plant Heritage National Collection for unusual Intersectional or Itoh peony varieties. The eight-acre nursery sits on a lovely sloping site in rural Bedfordshire, run by a nursery team of experienced horticulturists, headed by Alec. The most exciting month is March, when pink buds push through the soil and the season's promise lies ahead. By late spring the nursery is very busy preparing for the RHS Chelsea Flower Show in May and the following horticultural shows in late spring, summer and autumn.
To request review copies, interviews or images for use with editorial, please contact: daniel@graffeg.com/02922 404970.
Bird Eye Books is an imprint of Graffeg, designed to publish high-quality illustrated books about the visual arts. We work with authors, artists, sculptors, ceramicists, photographers, illustrators, crafts people, architects and other creatives to publish beautiful books about our visual culture.
Advanced Information Sheet