Bird's Eye London 2nd Edition
Media Page.
Bird's Eye London 2nd Edition by Paul Campbell, published by Graffeg 2022.

Text and Photograph Copyright © Diane Barker 2022. Book Copyright © Graffeg 2022.
A showcase of stunning aerial photography by Paul Campbell, revealing new perspectives of London and its famous landmarks. Over 150 single and double-page images of the city feature in this updated second edition, each revealing a new perspective of this iconic city and its landmarks. A wonderful reference book for professionals and residents and a very memorable gift for visitors.
Chapters include:
Royal London
Classic London
Arts and Culture
Green Spaces
A City within the City
Sporting Excellence
Towers of London
Rooftop Secrets
Home Sweet Home
Governance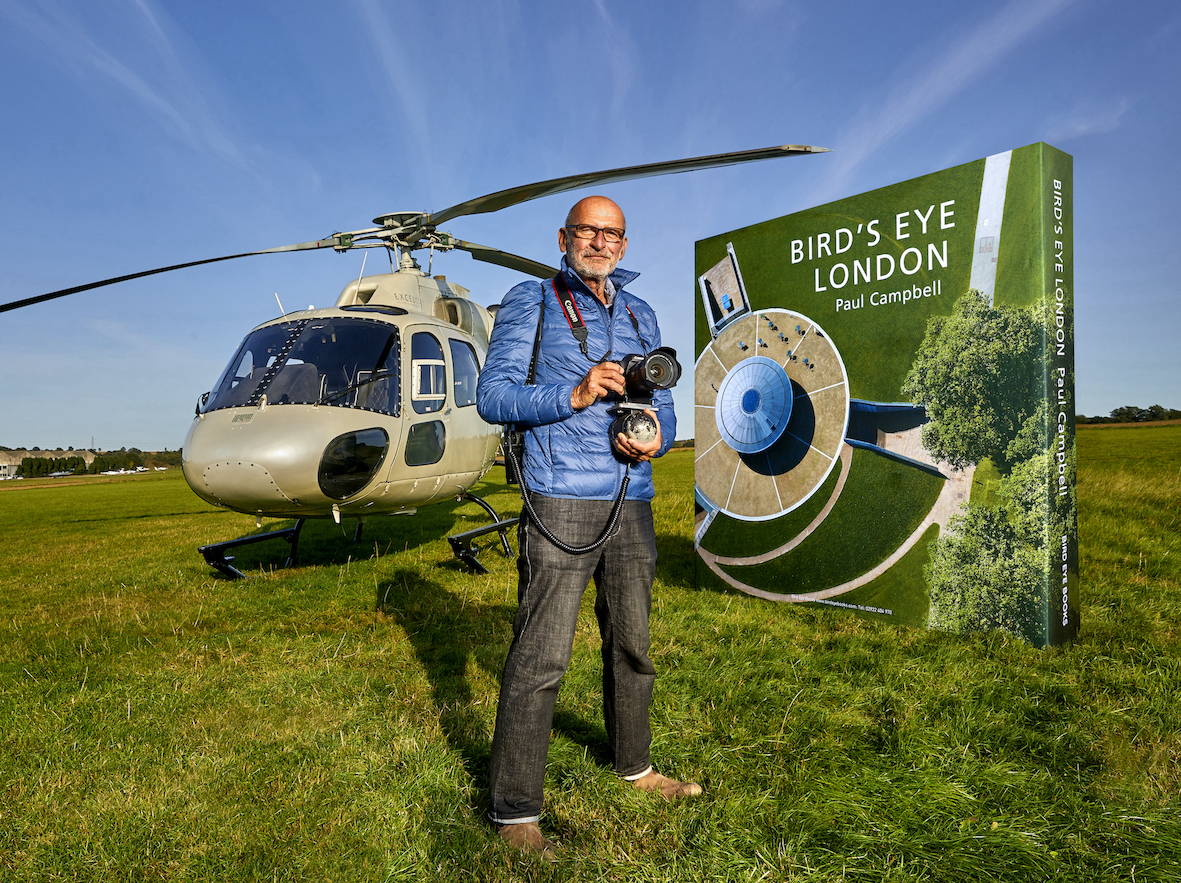 Paul Campbell is a London-based photographer whose clients have included Land Rover, the Royal Air Force, Sainsbury's and P&O Cruises. In turning to aerial photography and creating this Bird's Eye London collection, Paul has approached the subjects with the eye of a designer, producing images that offer a spectacular perspective without losing the reality of the city.
To request review copies, interviews or images for use with editorial, please contact: daniel@graffeg.com/02922 404970.
Bird Eye Books is an imprint of Graffeg, designed to publish high-quality illustrated books about the visual arts. We work with authors, artists, sculptors, ceramicists, photographers, illustrators, crafts people, architects and other creatives to publish beautiful books about our visual culture.
Advanced Information Sheet