Author Q&A with Jonathan Williams
Here at Graffeg we are thrilled to be publishing The Little Laverbread book by Jonathan Williams, who is a laverbread extraordinaire. This book is brimming with delicious recipes, all featuring one of the only ingredients in the world that you will only find in Wales - laverbread. Jonathan and his highly successful companies Beach Food and Barti Rum are based in Pembrokeshire, West Wales. We recently had the pleasure of chatting with Jonathan about his love of laverbread and his inspirations.
Photo © Owen Howells
Q: When was your first ever interaction with laverbread? Do you have any specific memory or have you always had a fascination?
A: It was always a bit of a mystery - laverbread - kind of spoken quietly amongst the older generation. Whispers of it, so its hard to pinpoint the very first time I encountered it?
I always remember going with Granny Agnes down to the bay to pick cockles as a kid but not Laverbread. As a teenager I remember one of the gang Max Burrell cooking seafood "broth" on the beach but again a mix of seaweeds and shellfish. I half remember going to University in Swansea and being scared of the Swansea girls on the laverbread counters but cooking for my housemates.
The key memory I have is that of the seaweed hut at Freshwater West, it's where I spent my youth, teenage years, beach parties, surfing and then running my business, Café Môr.
So it is the Seaweed hut that started the fascination with the "weed".
Q: What are your favourite recipes in the book? Do you have any?
A: These recipes will be the two last meals of my life:
During the summer, it would be the Stairway to Heaven Linguine Dish served with champagne and followed by a Barti Ginger Cocktail (The West 'N Blowy)
Or during the winter it would be Captain Cats Laverbread Fish Pie served with peas, chips, washed down with Guinness and Whisky Mac
But if I am on the move or cooking down the beach, ithas to be the wraps.
Q: Why is this such an important book? What urged you to start writing?
A: Laverbread is the most underrated, undervalued ingredient in the world! Wales should be singing from the mountain top about it, but instead we have been embarrassed by it.
This book is a celebration of this marvellous ingredient– I wanted to tell the world about laverbread!
I wanted to share the stories, the history and the cultural links it has to Wales and my Pembrokeshire. It really is a fascinating ingredient.
Q: What will readers gain from buying your book? What should they expect?
A: A larger understanding into the possibilities of what can be done with laverbread as an ingredient, as well as a sprinkle of history and a dash of know-how.
Q: What was your favourite part of the writing process?
A:I am fascinated with untold stories and bringing them alive again so that we can pass on to the next generation.
Q: What advice would you give to somebody just beginning to cook/bake using Laverbread?
A: Just do it!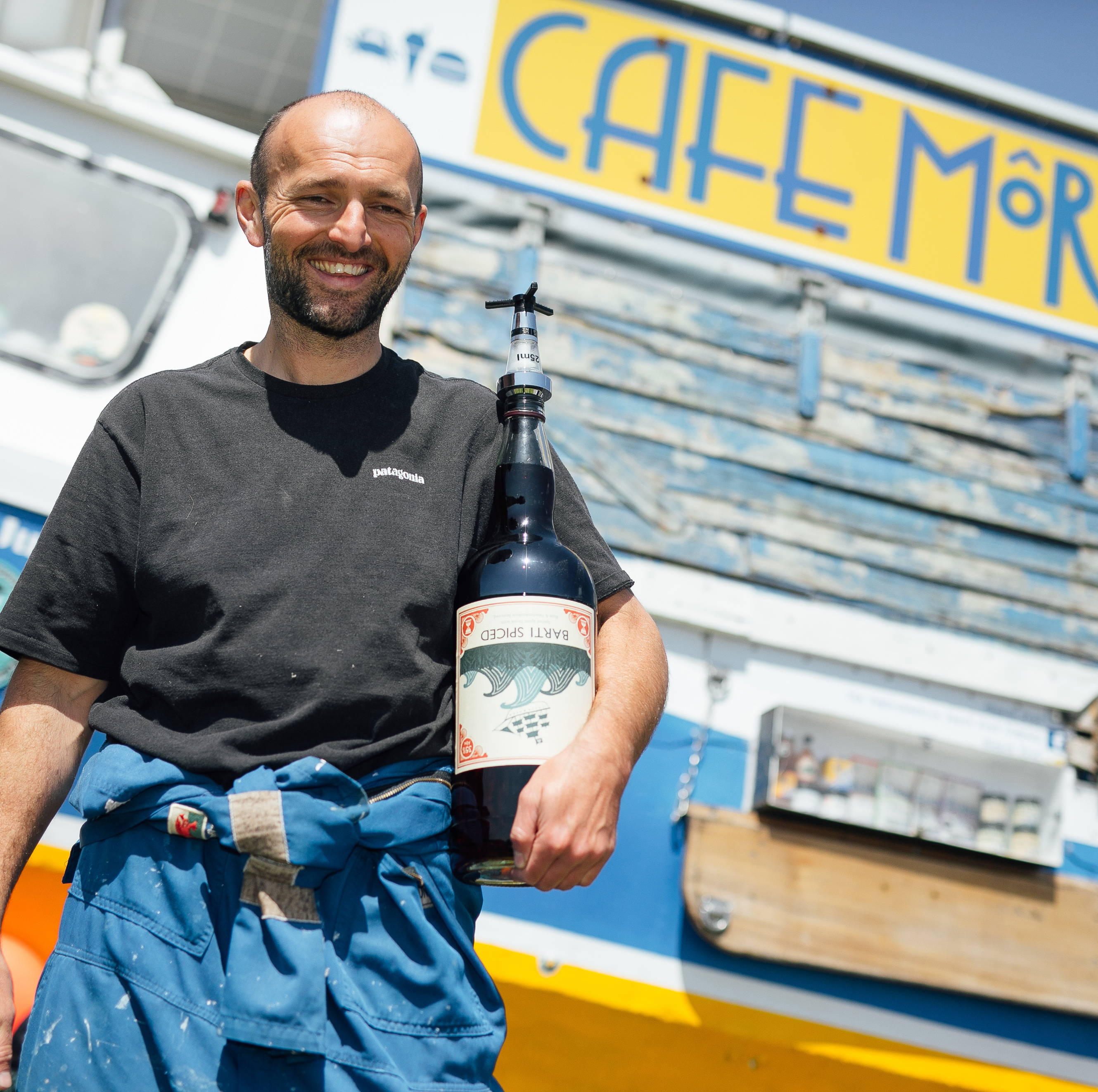 Pictured: Butternut squash, laverbread and coconut curry

Photo © Huw Jones
The Little Laverbread Book

By Jonathan Williams
Available now to pre-order: