Family Workshop: Fun for Fingers
Catch author, artist and creator Anna Bruder this May Half Term from Sunday 29 May - Wednesday 1 June at artsdepot where she will be holding a Fun for Fingers Family Workshop and providing a sneak peek into its second instalment, Finger Sports. Find out more below: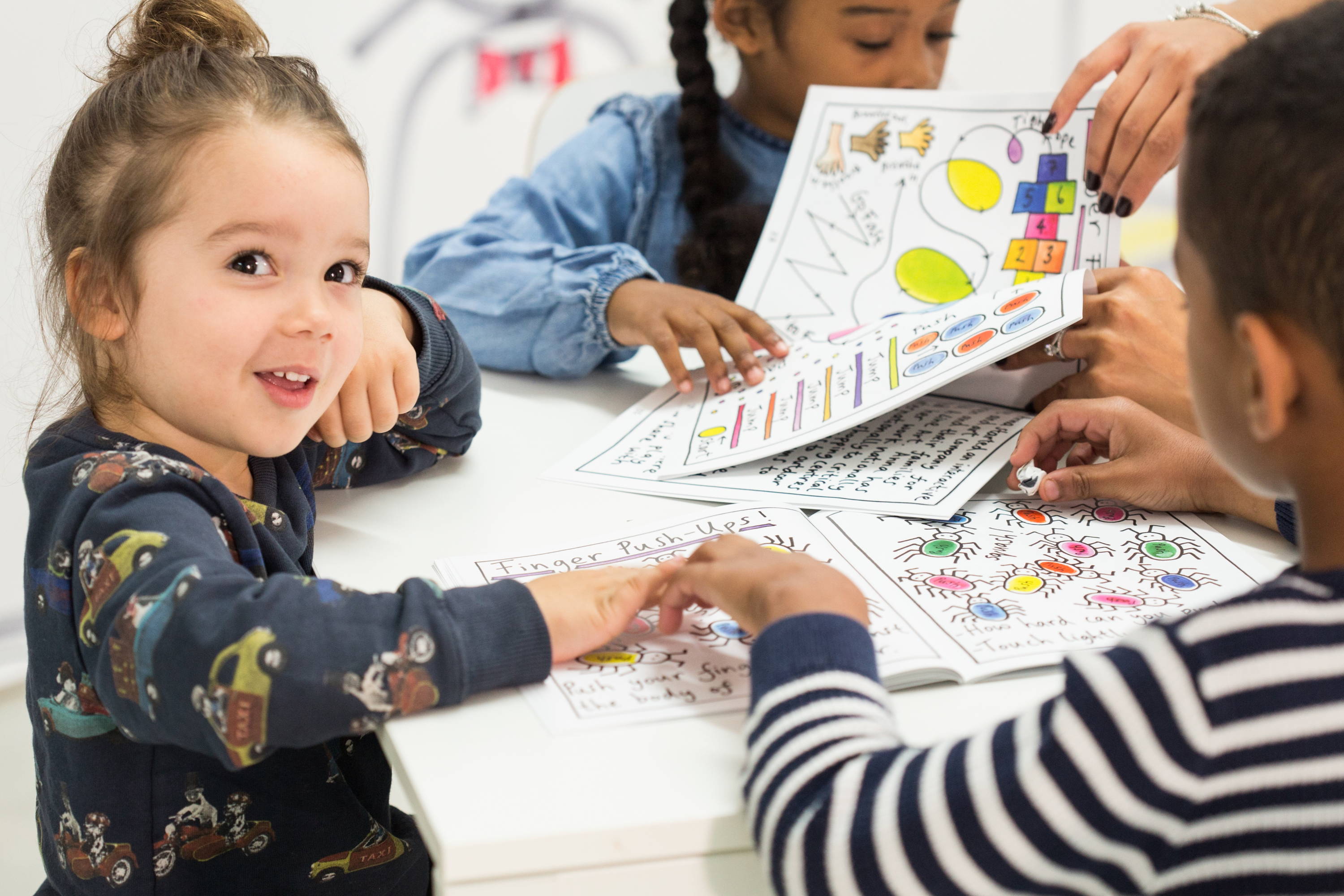 To celebrate Fun for Fingers, Anna has created an exciting, immersive exhibition perfect for children and their families.
Step into an illustrated world and wriggle, skip and twirl your fingers in an array of hilarious games based on your favourite hobbies. From Finger Football to Finger Dance from Finger Piano to Finger Relaxation nothing gets fingers on the GO like Anna Bruder!
It's finger fun you don't want to miss!
Anna will also be offering a series of readings from her new book Finger Sports, followed by an interactive workshop where you will be able to make your own finger puppets and games which you can take home at the end of the session. It's finger fun you don't want to miss!
Anna will be around afterwards to sign copies of her new book.
Take a look at the video below to see some footage from similar events ran by Anna.
Anna Bruder has designed these fantastic finger games to play on your own, with a friend or with parents or grandparents. With just this book, you have 12 unique and fun games to play!
Whether you need to relax after school, prepare your brain before school or spend some time with friends and family on a rainy day, these games can be played anywhere, anytime, without a computer or a phone. Including space at the back of the book to design and draw your own finger games.
Anna Bruder returns with nine brand-new finger games inspired by a variety of different sports. Children have a variety of finger puppet sports-people to cut out and use to add even more fun to this collection of games. Perfect for children to play with friends, family, in an after-school or breakfast club or even at a birthday party.
Games include:
- Finger car race
- Finger football
- Finger athletics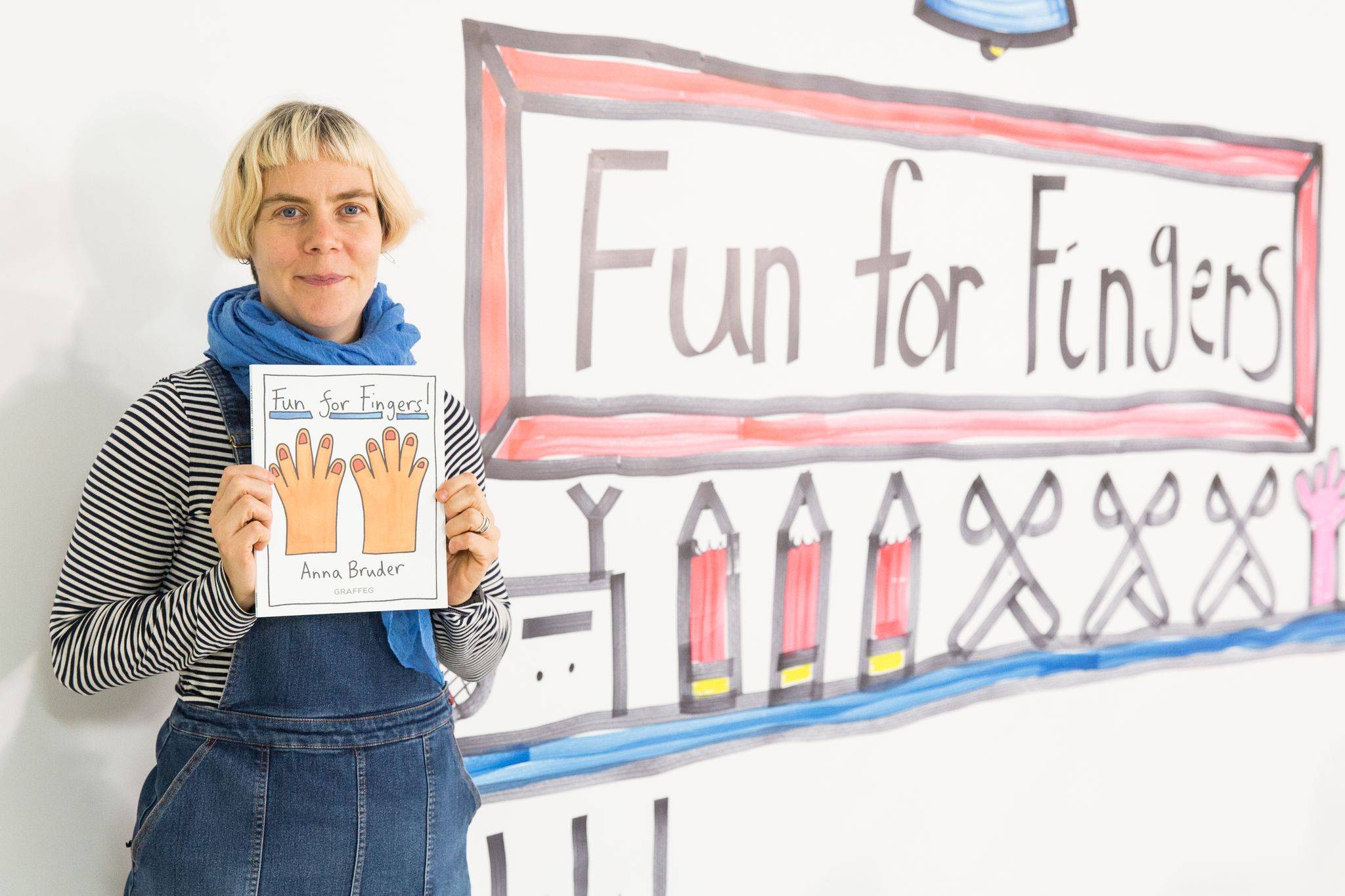 Anna Bruder has worked in the world of theatre since 2004, practising as a highly skilled prop maker and designing and building awe-inspiring sets and installations around the UK. In 2011 Anna started an interactive theatre and art company for children and their families called 'A Line Art'. Anna has toured her work nationally and internationally to critical acclaim, from shopping centres to schools, libraries to outdoor festivals, art museums to theatres. Fun for Fingers was her first published book.