Fred and the Fantastic Tub-Tub

Fred and the Fantastic Tub-Tub is a new humorous and exciting story for ages 7-9 about a summer holiday adventure and a musical plant written by Zeb Soanes and illustrated by Anja Uhren. Find out more below:
When Fred's green-fingered grandfather shows her a map to the mysterious island of Papa Nupi, he leads her on a summer holiday adventure that just might save the planet. From Zeb Soanes, author of the bestselling Gaspard the Fox books.
Fred and the Fantastic Tub-Tub is also an exciting orchestral concert work by James Marangone.
'Beautifully topical, Fred and the Fantastic Tub-Tub is a thrilling and wondrous adventure, where the power of music and nature inspire us all to make the world a better place.' - Dame Judi Dench
**SIGNED COPIES AVAILABLE**
A magical and musical adventure, Fred and the Fantastic Tub-Tub is the latest book by author of the Gaspard the Fox series Zeb Soanes. In this illustrated picture book for ages 7-9, we follow the adventure of Fred as she travels with her grandpa to the fictional island of Papa-Nupi. Together they search for the musical plant, the Tub Tub.
This humorous and engaging adventure story was born from talks between Zeb and composer James Marangone. James wanted to create an inclusive narrated adventure that inspired children to explore sound regardless of their musical ability. The story was written to go alongside the music and is fast-paced and enjoyable with clear 'audio clues' that children can listen out for in the text. Accompanied by Anja Uhren's fantastic illustrations, this a story told through three art forms: illustration, music and writing.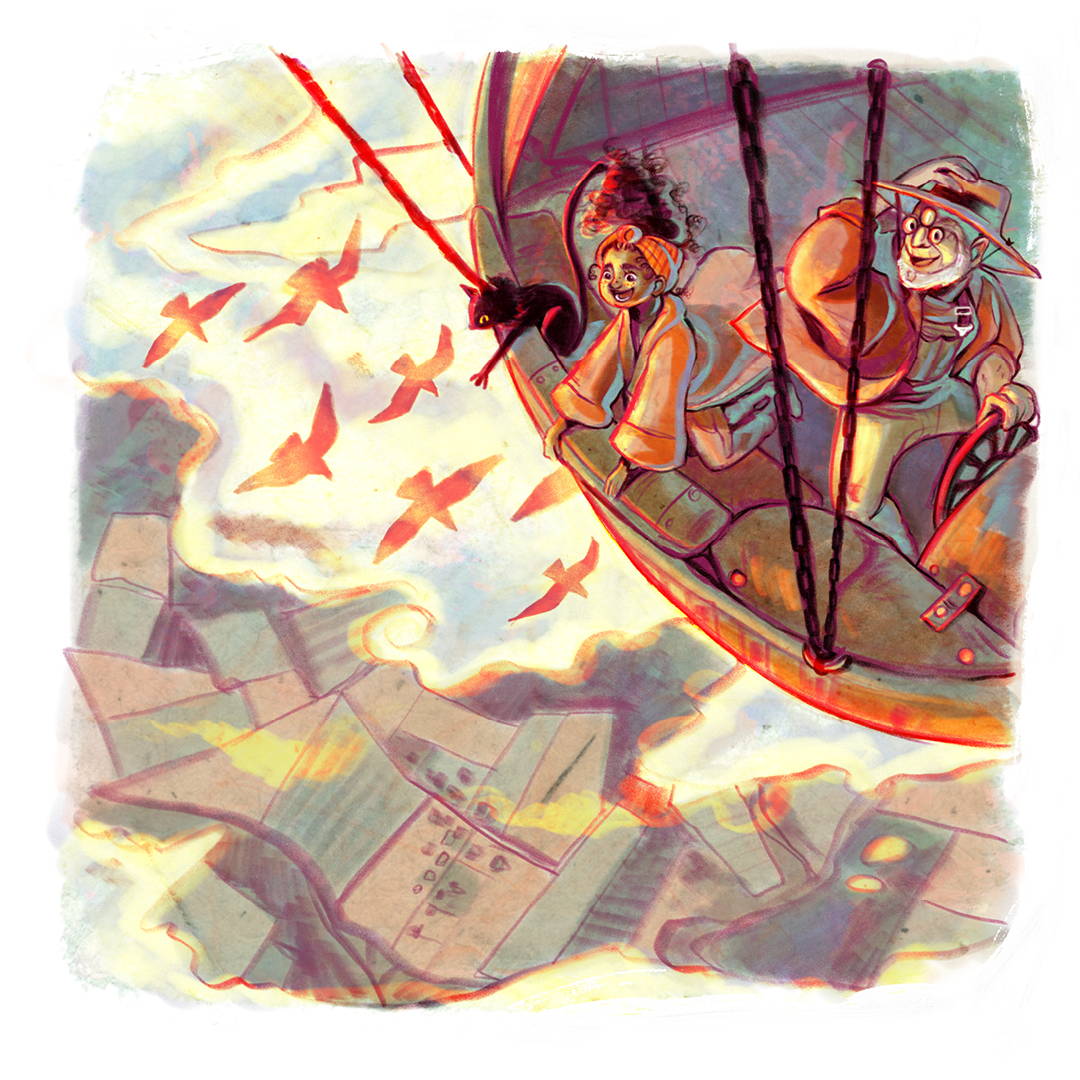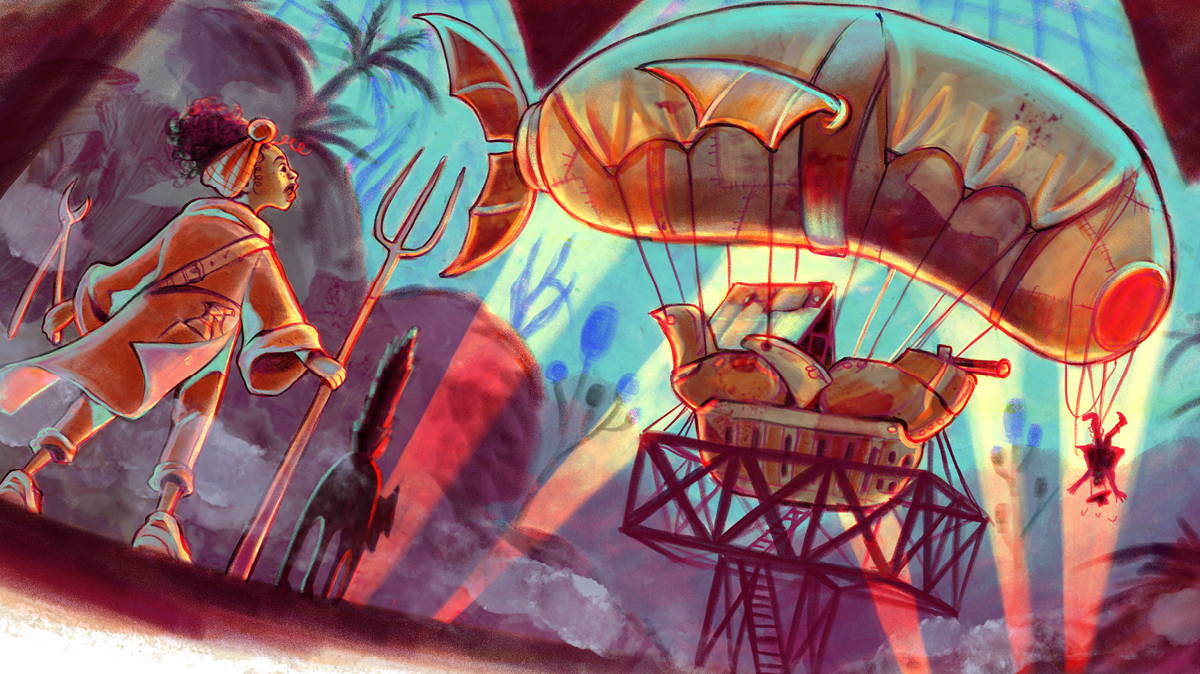 Also included is a section on how you can reduce plastic waste alongside some ways you can re-use plastic bottles in your own garden. This inspires children to think about different ways they can help the planet and provides an important conversation starter about how plastic affects the planet and what we can do to help. Finally, the book is completed with pages encouraging children to start their own travel journal, which inspired the design of the endpapers. This task encourages creative thinking and writing and is a great way to occupy children both in and out of the classroom.
The book is a brilliant tool for teachers of Key Stage 2 children, providing opportunities to discuss a range of different subjects including science (plant species), music, literacy and creative writing, geography, art, design and technology, history and more.
The orchestral performance, which includes narration of the story by Zeb Soanes alongside the music by James Marangone, will be premiered by Orchestra Sinfonia this year, date to be confirmed.
Zeb Soanes is a trusted newsreader and comforting voice of the Shipping Forecast on BBC Radio 4. On television he launched BBC Four, where he presented the BBC Proms. He has written for The Observer, Country Life, and The Literary Review and his best-selling first book for children, Gaspard the Fox began a series of stories based on the real urban fox that visits him at home in London. He has become 'the go-to person for music narration, specialising in children's concerts' (Daily Telegraph), performing favourite orchestral works including Peter and the Wolf, Babar the Elephant and Paddington.

Anja Uhren is a storyteller - working with images as well as words to deliver narratives. Originally from Germany she now lives and works in the UK as a freelance illustrator, after graduating from the Arts University Bournemouth in summer 2015.

Anja loves drawing, travelling and comics and nothing better than combining all three. On her journeys, big and small, she always carries one or two sketchbooks to record observations and impressions which later inform and inspire her illustration practice.