Gaspard on Tour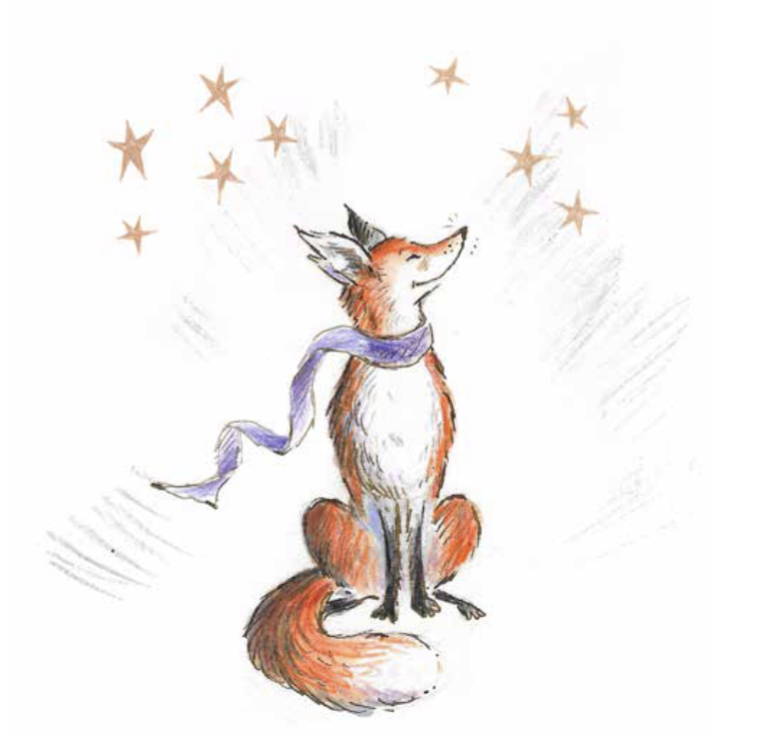 We're delighted to share the exciting news that this Spring, Gaspard the Fox will be hitting the road with the Royal Scottish National Orchestra (RSNO) and author Zeb Soanes for a tour of some of Scotlands finest concert halls. This tour, organised by the RSNO as part of their 2022 National Schools Concert Programme, is free to all schools and nurseries across Scotland.

With a variety of in-person and digital opportunities for young learners, primary and secondary schools, and teachers, this year's activity builds on last year's successful National Schools Concert Programme, ensuring that everyone can take part.

The programme includes:
- Live in-person concert experiences in Glasgow, Edinburgh, Dundee, Perth, and Aberdeen with a newly enhanced concert film including extra, unseen animation and an on-stage narrator. Tickets are free, but the availability is limited!
- Adapted concert films in multiple languages including British Sign Language, Gaelic, French, Polish, Chinese, Urdu, Romanian and Arabic.
- Live digital CPD event for teachers to aid with access and usability of the teaching resources.
- Live and interactive online workshops tailored for Primary, Secondary and ASN settings.
- Teaching pack with lesson plans and class resources for P1 up to S2.

Find out more about Gaspard's tour here.
Find out more about the book that inspired this below.
Gaspard's friend Finty the dog and her owner Honey are travelling to a classical concert in London's Hyde Park – if only Gaspard could join them! But while good-naturedly attempting to return Honey's scarf, the handsomest fox in London suddenly finds himself on a tour through the city's streets aboard Finty's bus passing some of London's best sight-seeing spots such as: Islington Green, Museum Street, Chinatown, the theatres of the West End, Piccadilly and many more.
This latest adventure in the Gaspard the Fox series written by Zeb Soanes and illustrated by James Mayhew sees Gaspard thrust literally to centre stage as he becomes a musical inspiration.
This isn't the first time Gaspard's Foxtrot has hit the big stage, with the concert premiere of Gaspard's Foxtrot taking place at the 3 Choirs Festival at Rogers Theatre, Malvern College with conductor Alice Farnham and composer Jonathan Dove of Philharmonic Orchestra, narrator and author Zeb Soanes and illustrator James Mayhew last July.

Does this sound like something that will interest you? There are also other opportunities to see Gaspard in concert for families to attend. On 16th February the London premiere of Gaspard's Foxtrot will be taking place at Queen Elizabeth Hall, Southbank Centre with Philharmonia. With tickets costing between £9 - £12, this is a perfect day out for the family.
Find out more about the London premiere here.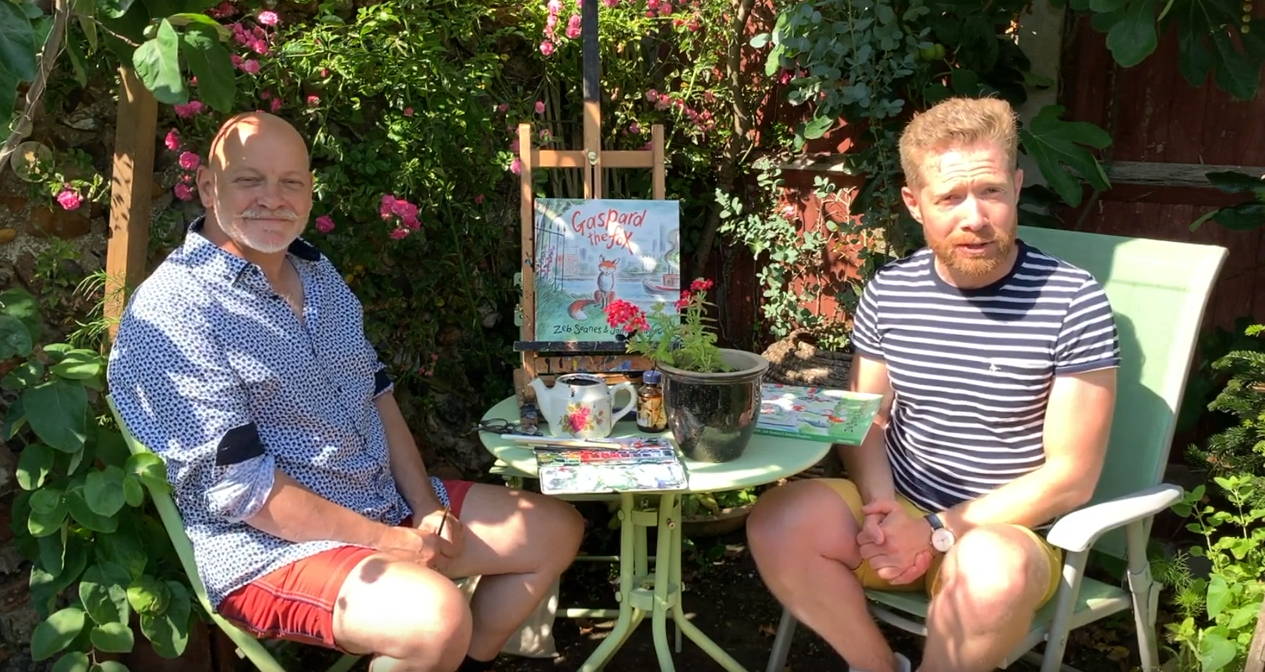 Author Zeb Soanes (right) grew-up in the British seaside town of Lowestoft surrounded by animals; at one time he had three dogs, two cats, hamsters, guinea pigs, rabbits, goldfish and a tortoise named Fred that he was given for his third birthday. Fred is still very much alive (tortoises live a VERY long time).
Zeb now lives in London and is a familiar voice on BBC Radio and Television. He regularly reads the news and The Shipping Forecast on BBC Radio 4. Zeb is a presenter for the BBC Proms and narrates popular orchestral works for children.
Zeb released the first in a series of three children's books in May 2018. The series of picture books will be inspired by Zeb's encounters with an urban fox, Gaspard, who is reputed to be 'the handsomest fox in London' and who appeared at his home with an injured leg. Zeb fed the fox until she recovered and a powerful bond formed between the pair, with Gaspard a regular visitor, appearing at the sound of Zeb's Brompton bicycle and eventually bringing her cubs to visit. Since then she has become something of a social media star, with her Twitter page quickly gaining nearly 4,000 followers and her reputed taste for cave-aged parmesan attracting the attention of the national media.
James Mayhew (left) is an acclaimed illustrator, author, concert presenter and storyteller. His publications with Graffeg include The Knight Who Took All Day (adapted as a work for narrator and orchestra by Bernard Hughes), the Gaspard series with Zeb Soanes, Koshka's Tales – Stories from Russia and illustrations for the Mouse and Mole series by Joyce Dunbar, animated for television with the voices of Alan Bennett and Richard Briers. He is also the creator of the Katie art books and Ella Bella Ballerina series.
He has worked with many orchestras and musicians including the BBC National Orchestra of Wales, painting illustrations live on stage to performances of classical music, including The Firebird, Scheherazade and Pictures at an Exhibition. James was awarded the 1994 New York Times prize for illustration.