25 years of Nicola Davies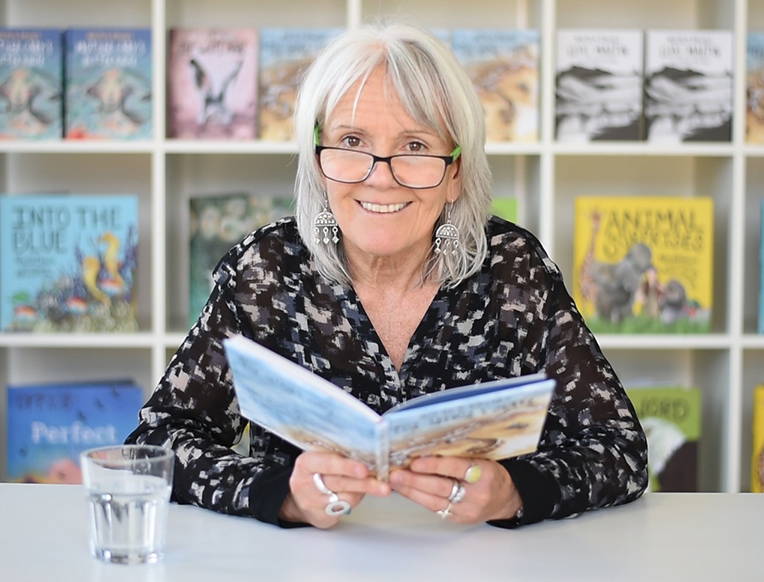 This month marks 25 years since Nicola Davies published her first ever book Big Blue Whale, illustrated by Nick Maland. Since then, Nicola had published over 90 books ranging from picture books about the environment to poetry collections documenting the lives of refugees. Nicola has come to wear many hats: zoologist, children's author, poet, climate activist and a general voice of good.
We have been working with Nicola for over six years now, and Nicola has not only produced a variety of stunning books with us, but introduced us to the likes of Cathy Fisher, Anja Uhren, Dom Conlon and Anastasia Izlesou, all of whom we have continued to work with.
Here's what Publishing Director Matthew Howard had to say about working with Nicola:

"Nicola first started working with Graffeg when she sent me Perfect, a text it was impossible to say no to. Since then we have published 24 books together, all of them characterised by her love of her subject, her eye for detail and her instinctive ability to tell a story. And her manuscripts always arrive fully-formed which, as a publisher, is a delight. But Nicola's input goes well beyond her words. Not only did she show faith in a west Wales publisher tentatively taking its first steps into children's books but she also, along the way, discovered, encouraged and nurtured at least eight first-time illustrators as they set about trying to do justice to her words. Nicola is a joy to work with and her books are to be treasured, but her influence within the industry goes far beyond. Congrats on 25 years Nicola, and thanks for letting us be part of it."
Matthew Howard, Publishing Director
As Matthew mentions above, our first picture book with Nicola was Perfect, illustrated by Cathy Fisher. Following the publication of this picture book, the two collaborated again to create The Pond and The New Girl. All three of these outstanding picture books were nominated for a Kate Greenaway Medals. You can find out more about these picture books below.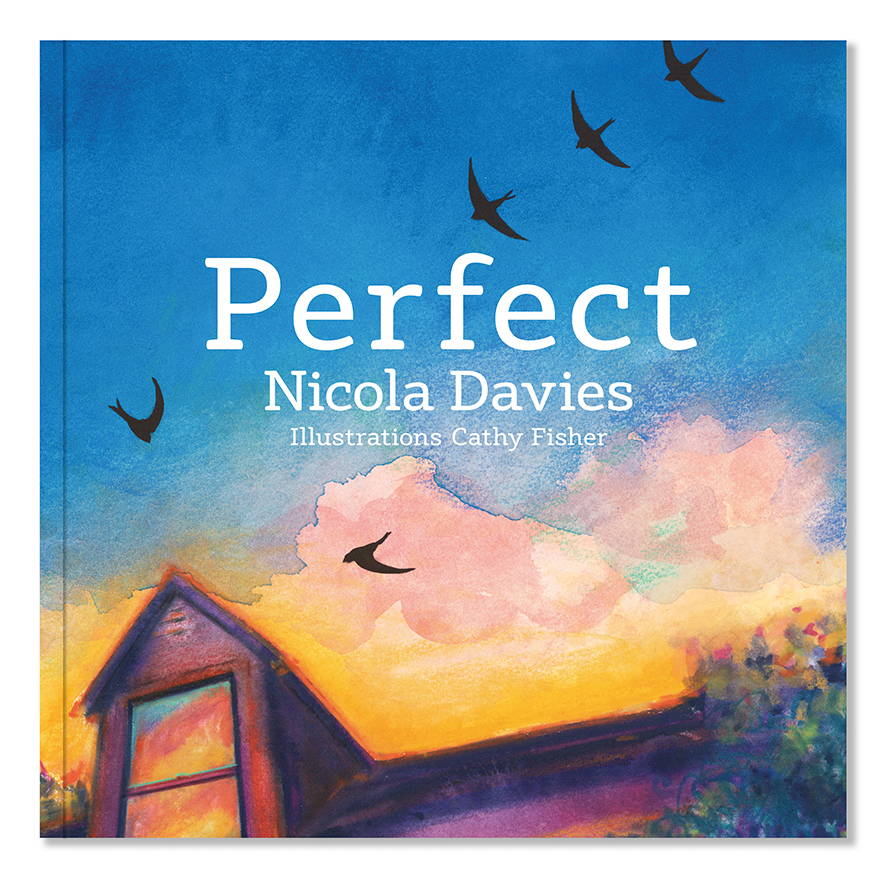 Perfect is a story of anticipation, disappointment, acceptance and, ultimately, love. Written by award-winning children's author Nicola Davies, it tells the story of a young boy learning to accept his baby sister as being perfect in every way in spite of her disability. Suffused with natural imagery, Perfect is an ideal way to open up the subject of disability with children, as well as being a great story in its own right.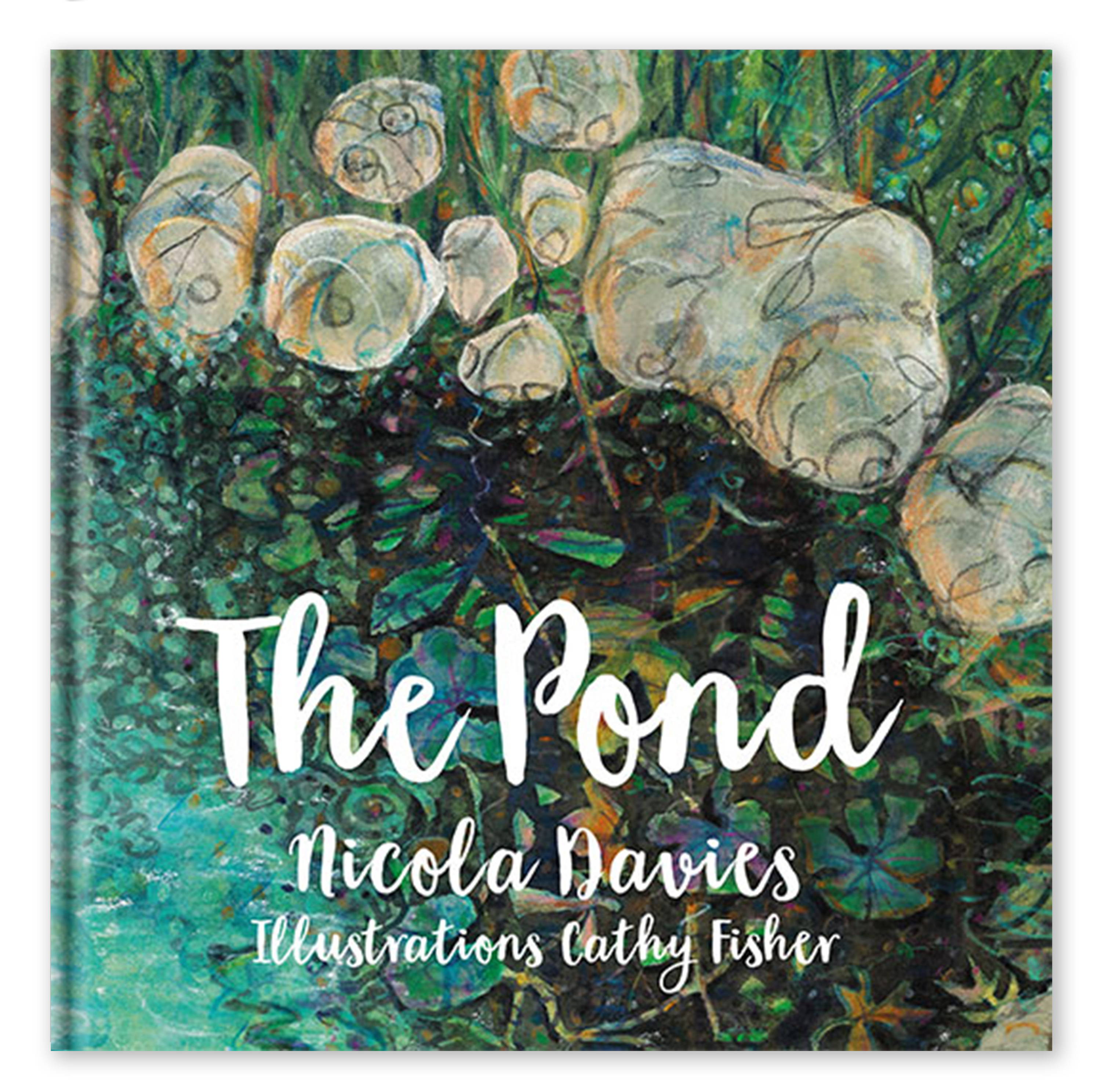 The Pond is a touching picture book about a young boy, and his family, overcoming the loss of his father. This colourful, emotional book is filled with natural imagery, and will teach children not only about death and loss, but the importance of the natural world.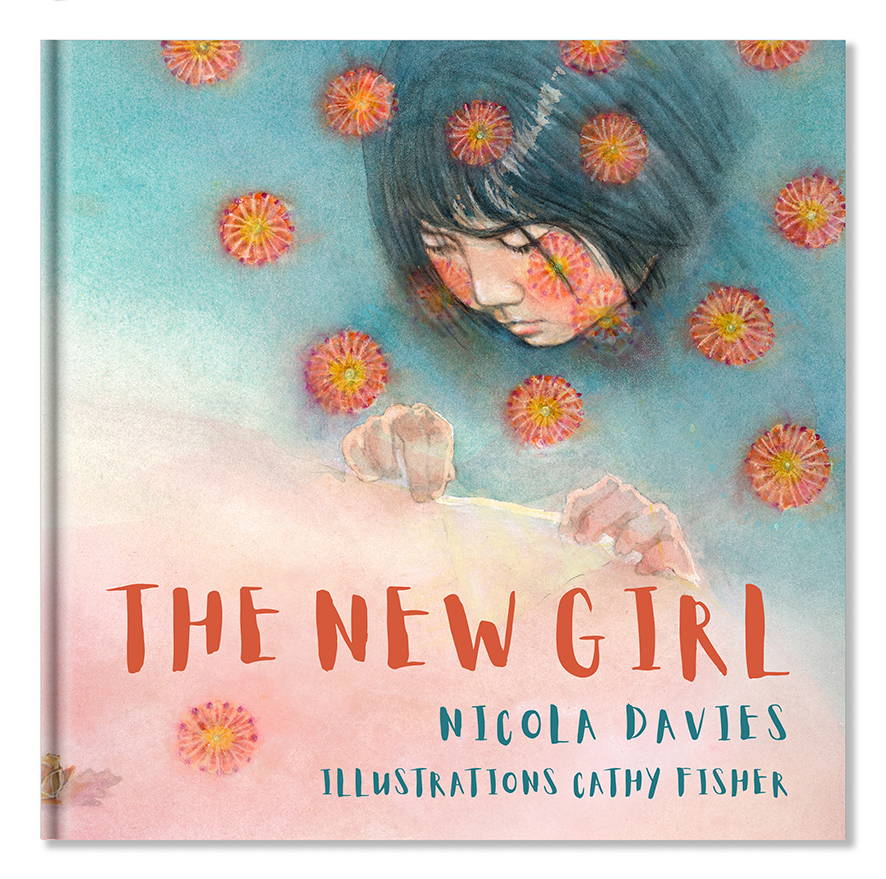 The New Girl is about a child who starts a new school in a strange new town. The children in her class are hostile towards her and unhappy about the stranger in their midst, refusing to include her. The girl's response is to create something beautiful that transforms their attitude towards her and their vision of themselves and their own lives in this inspiring story.
This isn't the only time Nicola and Cathy have collaborated, the two are close friends and also created the Country Tales series. This is a series of six illustrated short stories about young people growing up in the countryside which we republished between 2018-2020. Find out more below.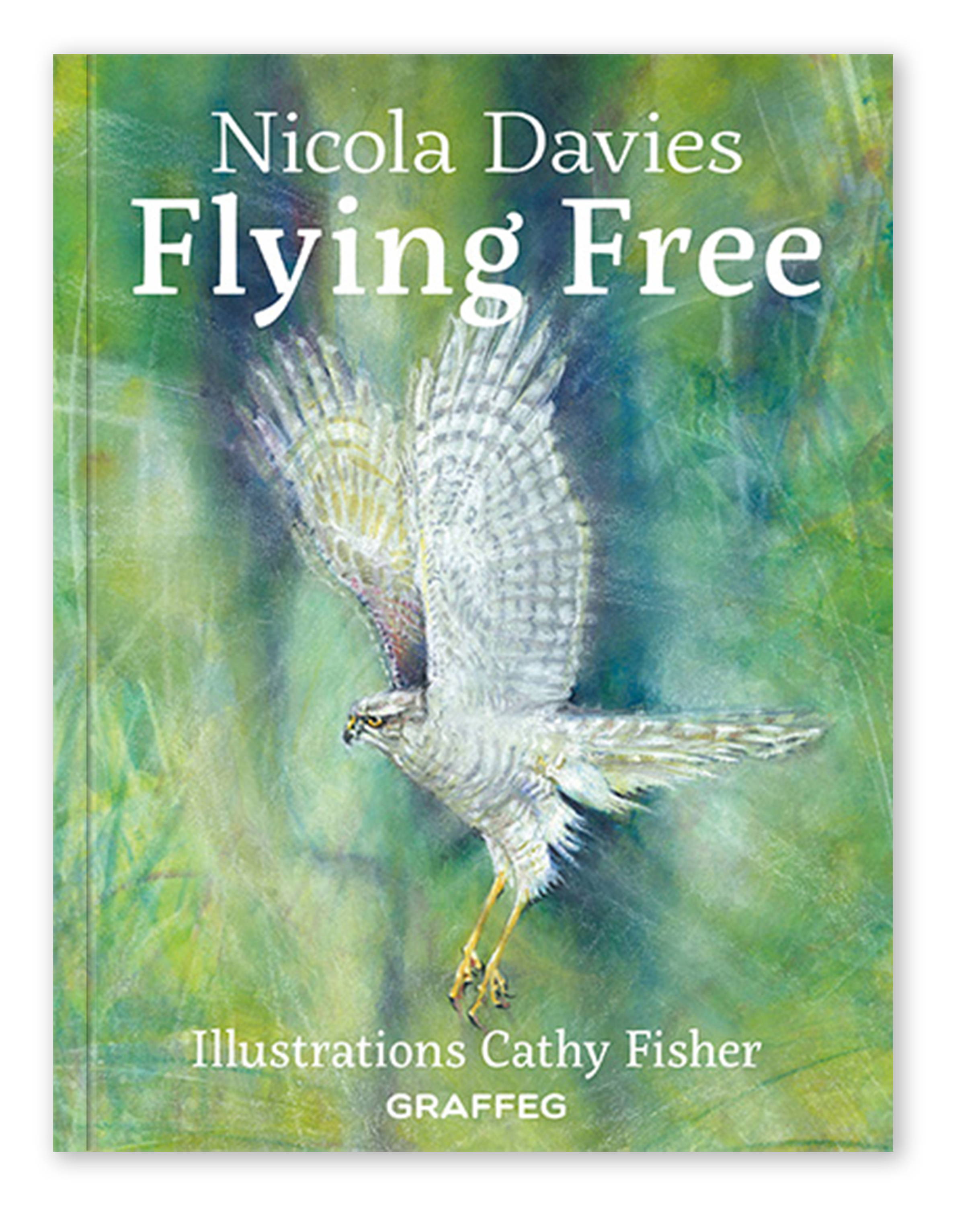 Colin lives with his mum and big brother and is in a hurry to grow up. But when his brother gives him an air rifle for his birthday and he shoots a hawk, he soon learns that shooting live creatures is very different to shooting cans on the wall. A powerful tale of growing up and gaining responsibility.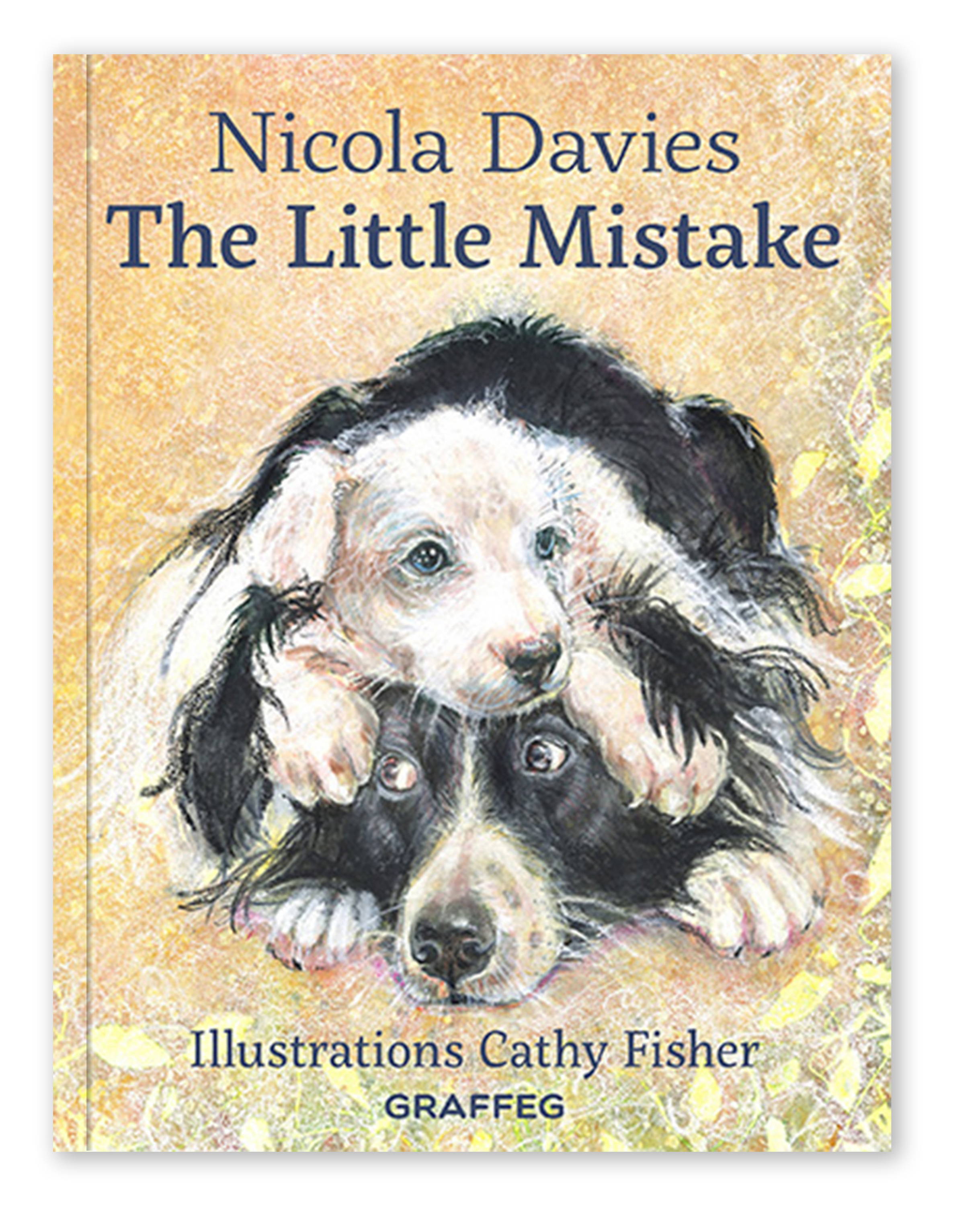 Rosie is given a sheepdog puppy to rear who looks and behaves differently to the other sheepdogs on the farm and is too friendly to herd the sheep. When she overhears her parents referring to her as their 'little mistake', her puppy teaches her that not all mistakes are bad in this charming story about belonging and finding your place.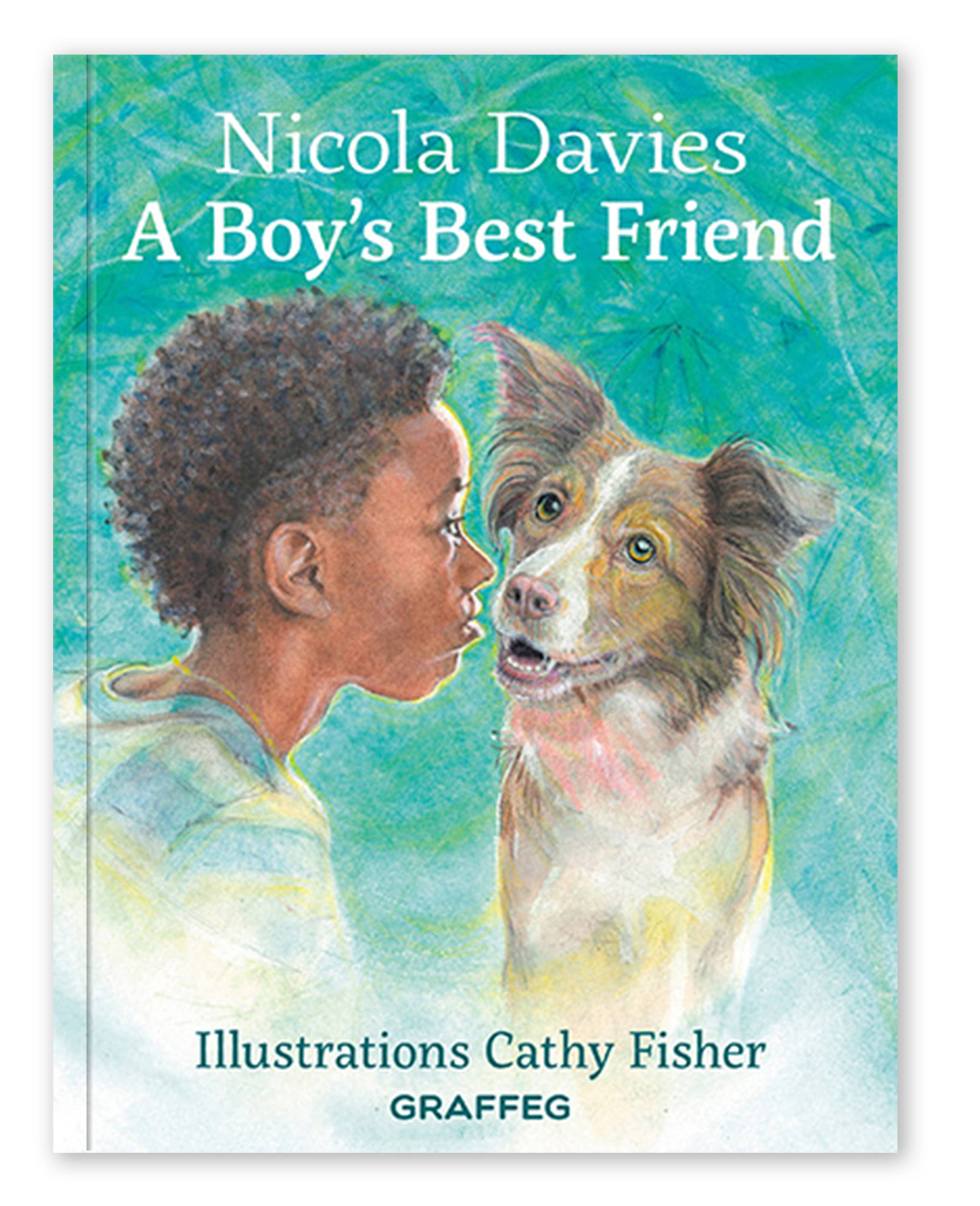 When Clinton journeys to join his mother in London, he must leave the quiet life of the island behind: his Gran and Uncle Clinton, the quiet afternoons spent fishing and roaming the beach, and, perhaps most importantly of all, his old dog, Rufus. But amongst all of this change, the pull of nature and the presence of 'a boy's best friend' are never far away.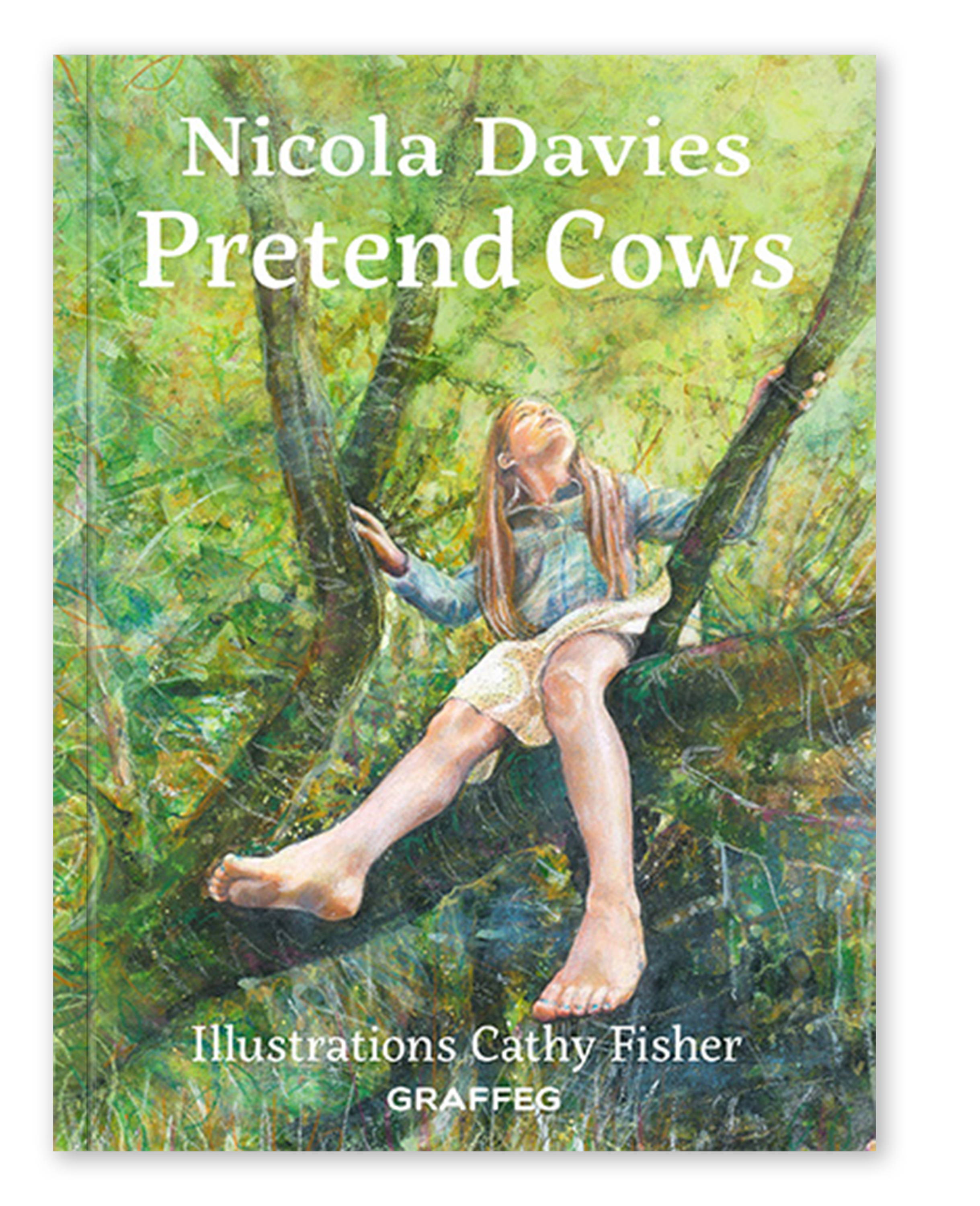 Maxy is upset when her parents' farm is left without animals after a health scare, but she keeps their memory alive looking after her own herd of 'pretend cows'. With her mother having fallen ill during pregnancy, her father starts to keep chickens and Maxy comes to terms with the challenges of the new birth as she encourages a stubborn hen to lay eggs.
Another project with Nicola was the Shadows and Lights series, for which she collaborated with six first time illustrators and provided their first steps into the book industry. This is a series of tales that explore the deeper, darker side of our connection with the natural world. Find out more below.
Back then, humans and animals were fellow beings under the sky. Perhaps that's why it seemed possible for humans to change into animals.
Illustrated by Anastasia Izlesou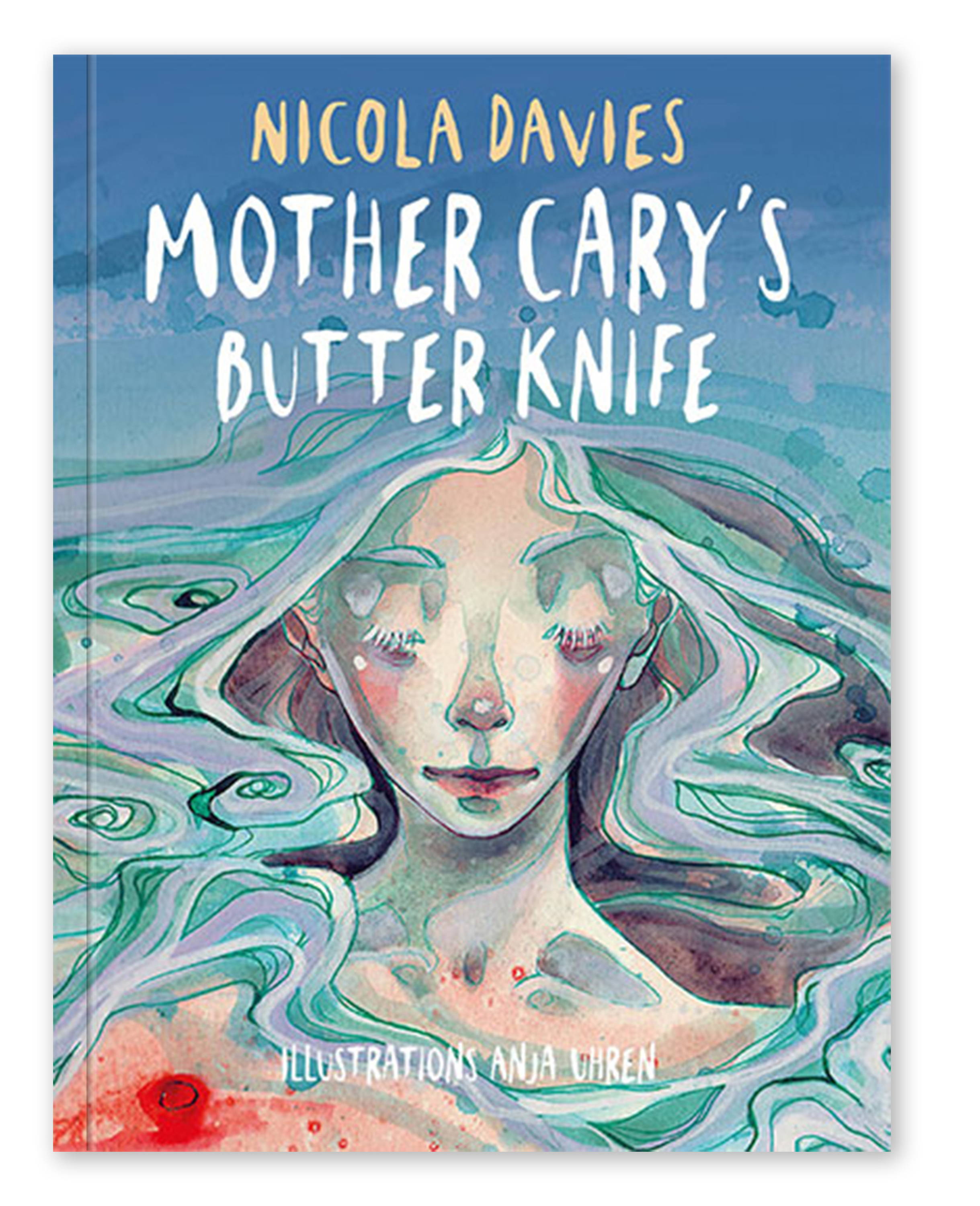 The smallest of three brothers, Keenan Mowat had a priceless talent: he loved the sea and the sea loved him right back.
Illustrated by Anja Uhren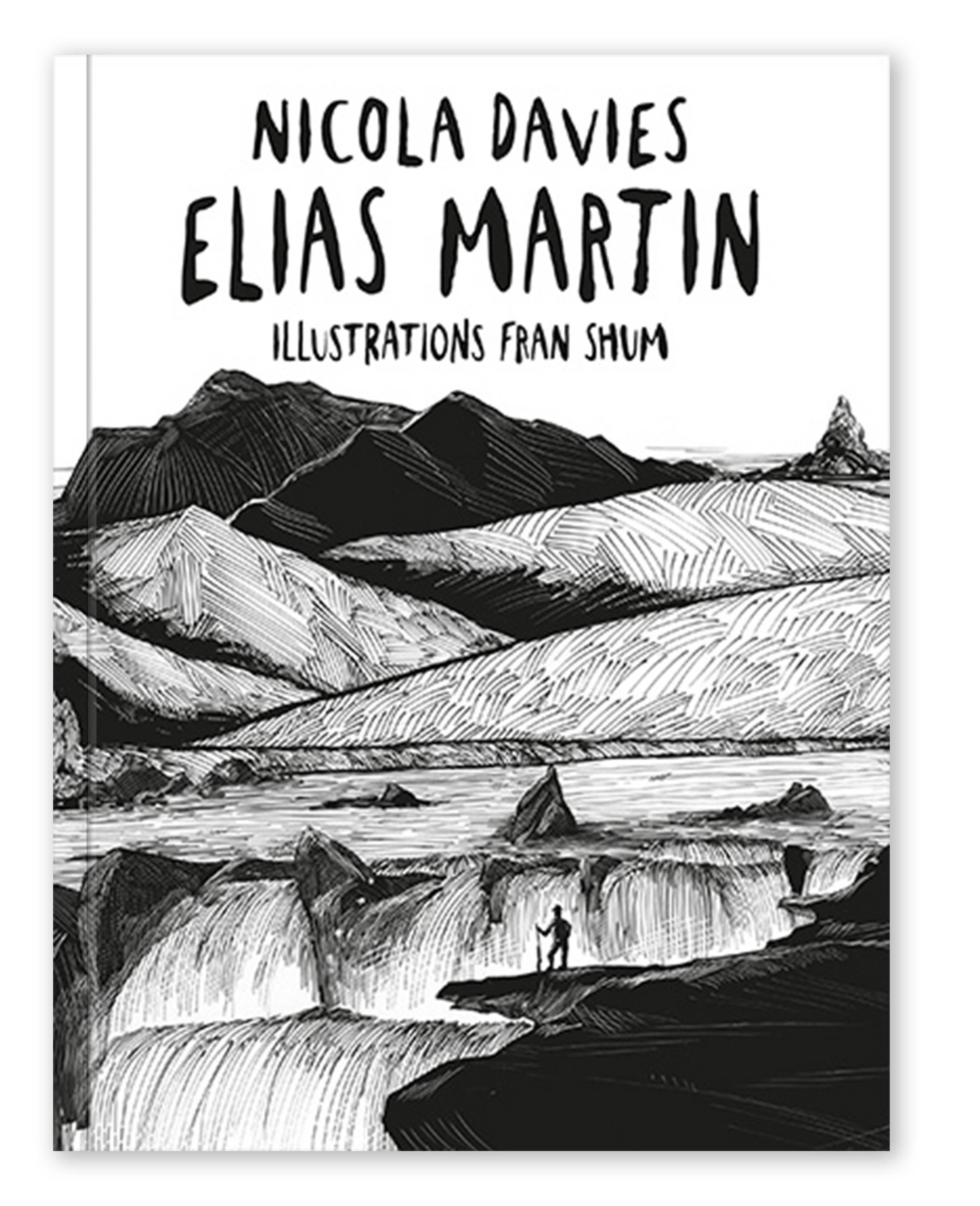 Elias Martin lives a scowling, solitary life for a decade until a small, lost child wanders into his path.
Illustrated by Fran Shum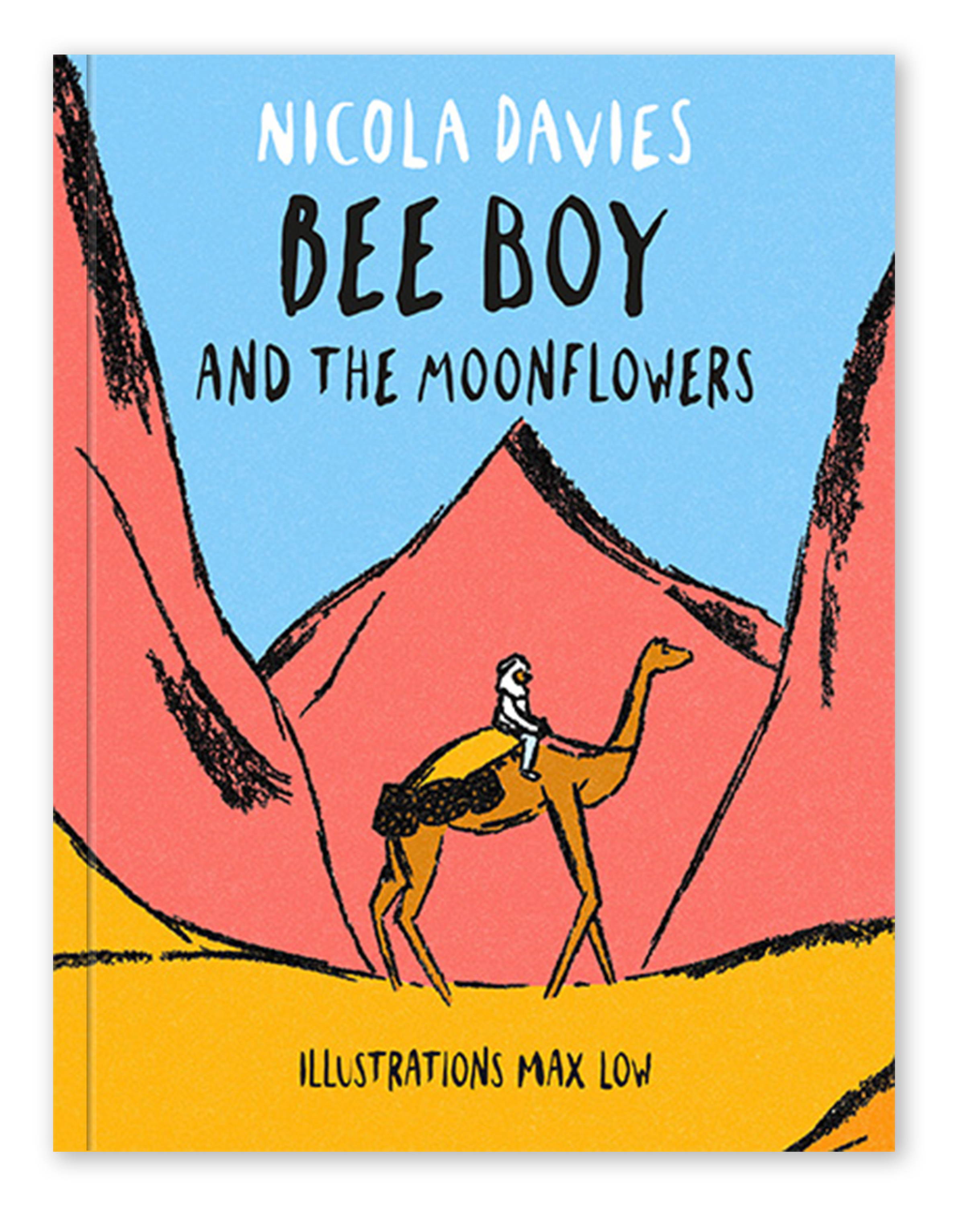 Azin and his nomadic family rely upon the Moonflowers to keep them alive. When his elders are taken ill, young Azin is left to guide the bees to these rare flowers and return with their precious honey, but he is not the only one seeking out their magic…
Illustrated by Max Low
The Animal Surprises series is a wonderful summary of what Nicola is all about; picture books, poetry and zoology. For this series, she teamed up with first-time illustrator Abbie Cameron to create 5 books (and counting!)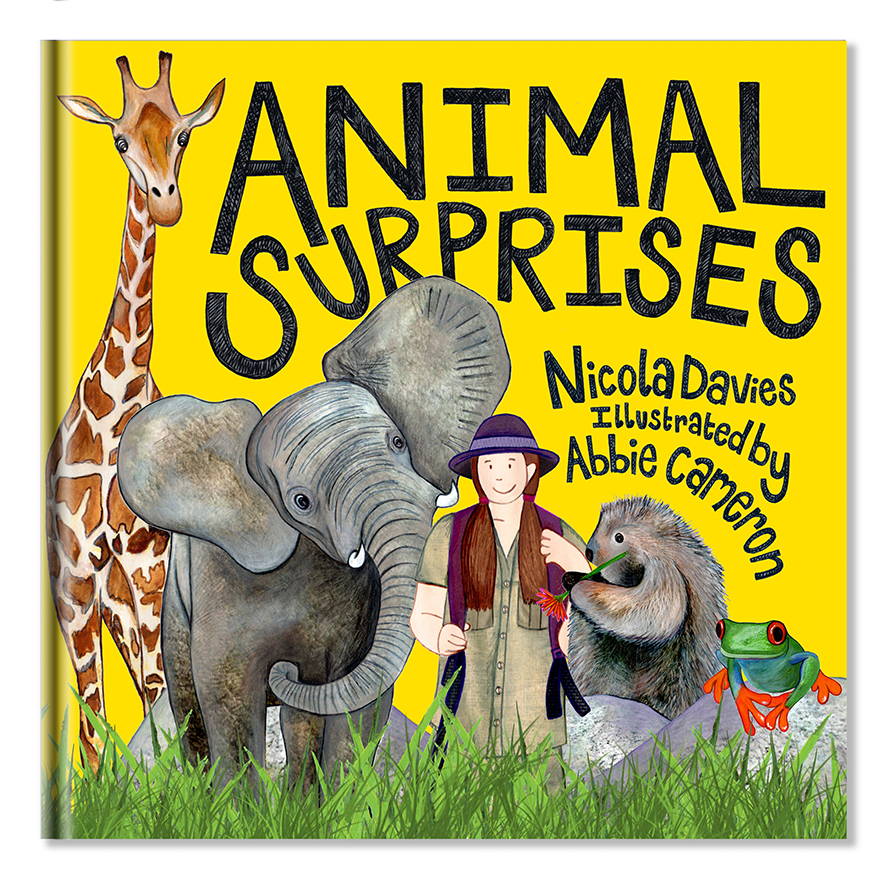 Follow young adventurer as she treks through the jungle, dives deep down into the sea and climbs high up into the trees. Animal Surprises features animals big, small, wide and tall.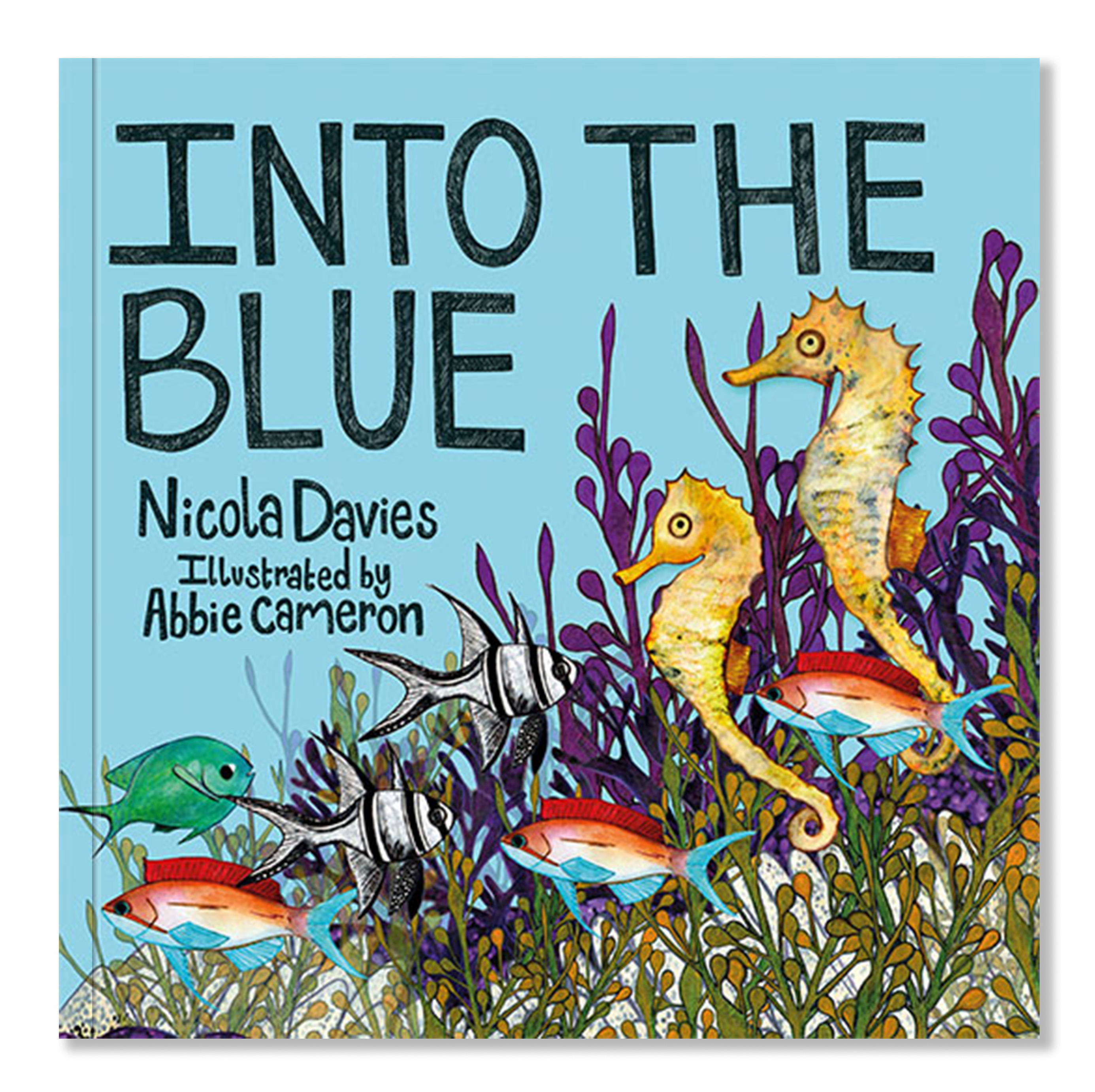 Follow her young adventurer as she treks through the jungle, dives deep down into the sea and climbs high up into the trees. Into the Blue features delightful characters from the deep blue sea.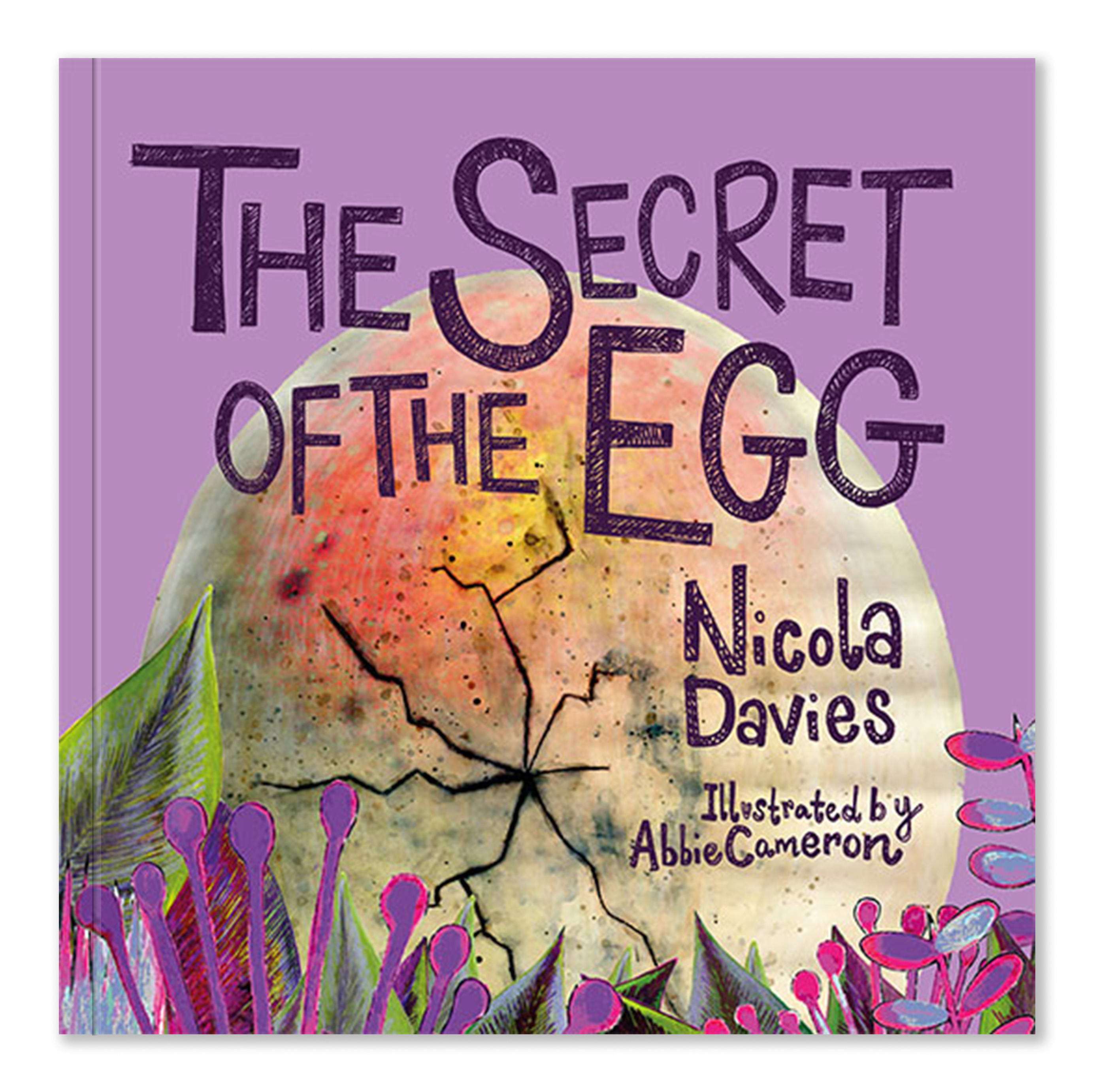 Follow the young adventurer as she explores eggs of all shapes and sizes, where they may be hiding and what secrets could be held within.
We've also had the pleasure of publishing two incredibly important poetry collections with Nicola, with matters very close to her heart.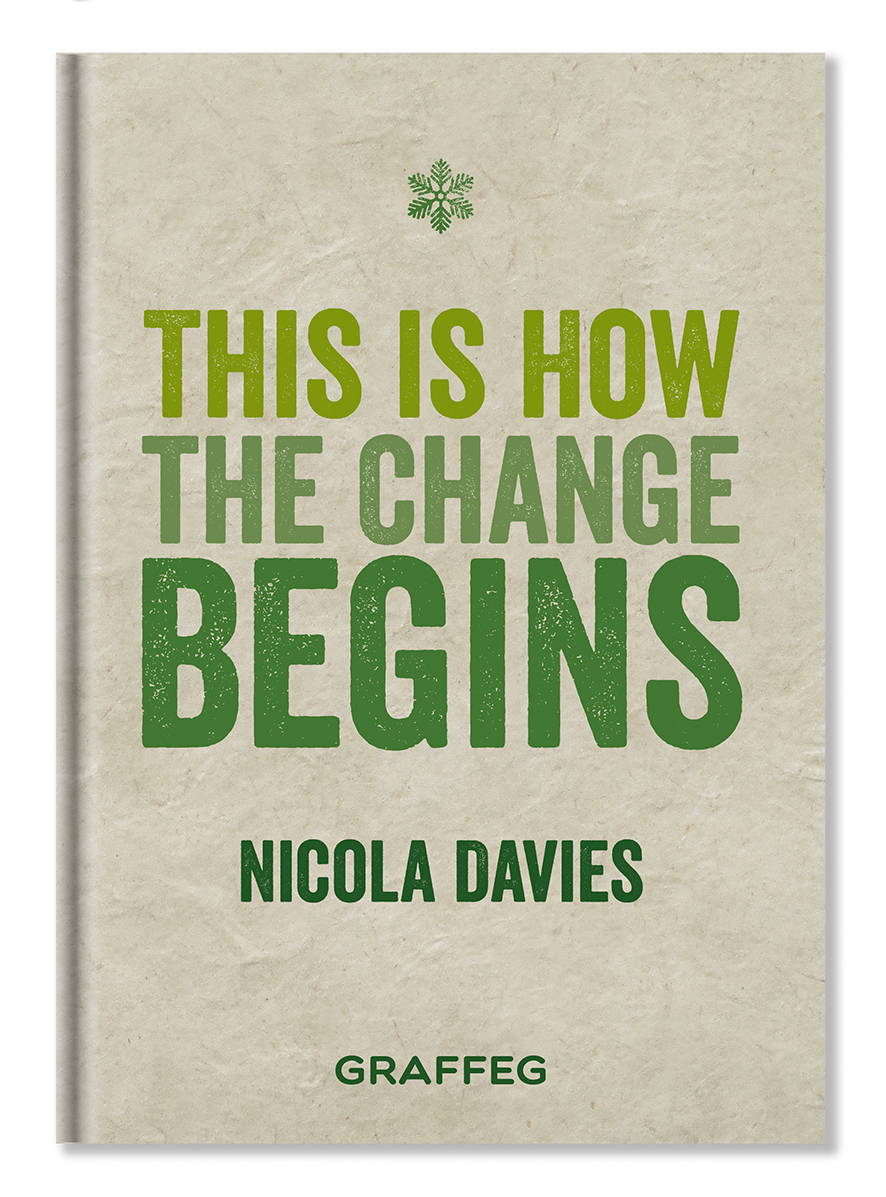 This is How the Change Begins is a collection of six illuminating poems inspired by the growing threat of climate change. From a consideration of our carbon footprints by way of Islamic mathematician Alhazen, the impact shifting weather conditions are having and will continue to have on our events and celebrations and the choices we have to make to turn the tide, these remarkable poems brilliantly confront the recognisable realities of the climate crisis with bold and lyrical language. Including background notes on the themes behind them, each poem has been typographically designed and arranged to best communicate these essential messages.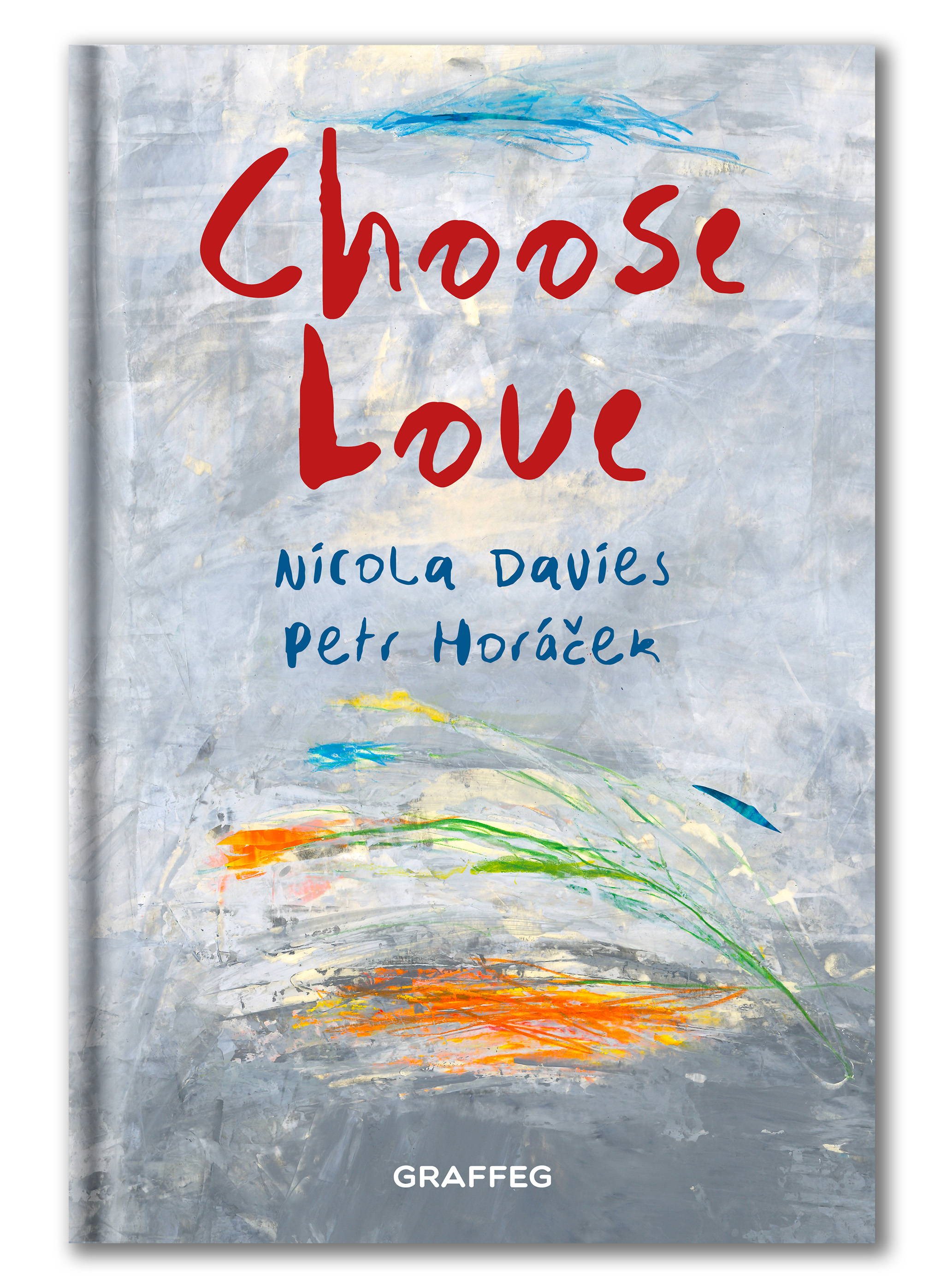 Choose Love is a cycle of poems that highlights the experience of those forced to become refugees. The core of the collection was written in 2018 as part of a project with the charity Refugee Trauma Initiative.
With the permission of both individual refugees and aid workers, RTI shared with Nicola a number of true and poignant stories which were then used as the basis for short-form poems. Over the following years Nicola has added to this core of poems to create a coherent collection on the theme of forced migration, its wider causes and consequences.
The team at Graffeg send a huge congrats out to Nicola for 25 years of creating some wonderful books which have contributed so much to society. Here's to 25 more!