Try Veganuary with Graffeg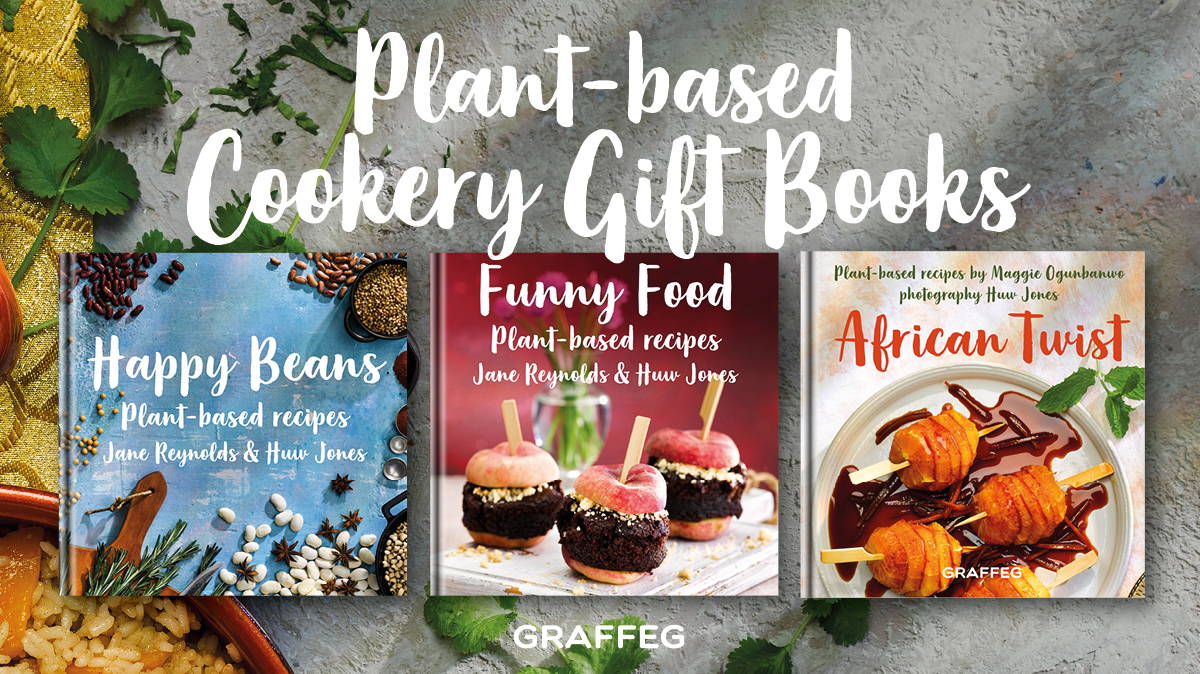 Here at Graffeg we publish a large range of cookery books, some of which consist of or feature some delicious plant-based meals perfect to introduce you to a new way of cooking. This January, we'll be sharing three new plant-based recipes each week to celebrate Veganuary, and we'd love for you to get involved.
Veganuary is an annual challenge run by a UK nonprofit organisation that promotes and educates about veganism by encouraging people to follow a vegan lifestyle for the month of January. Since the event began in 2014, participation has more than doubled each year. Take a look below to find out more about our plant-based recipe books.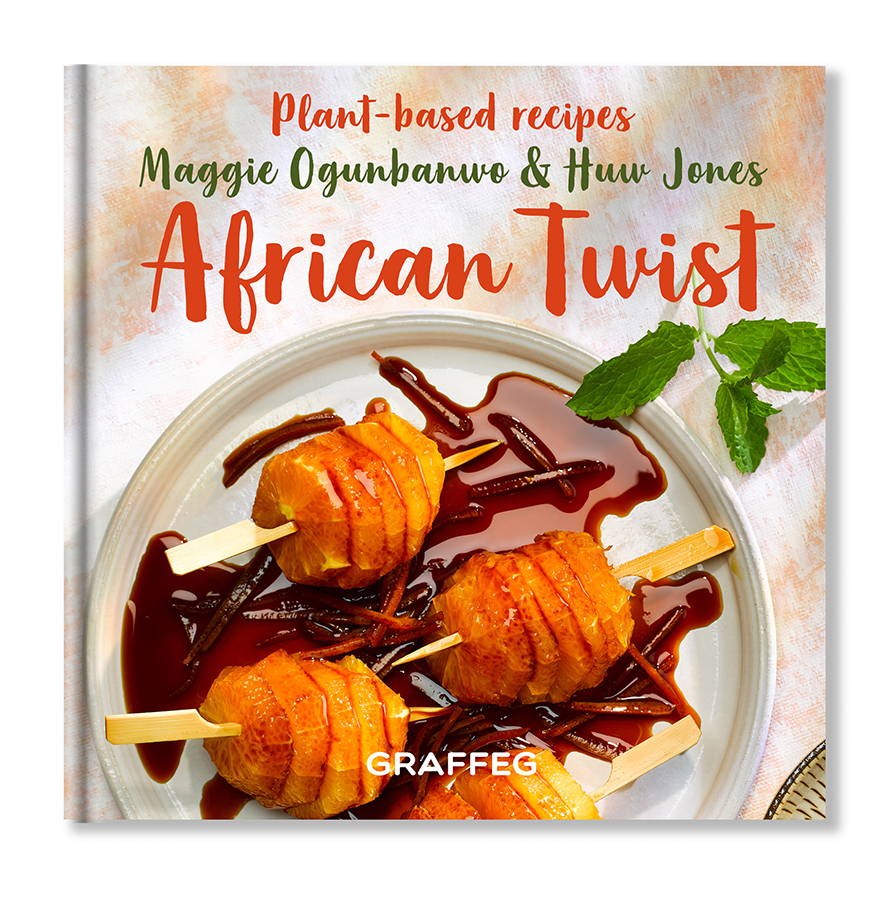 African Twist written by Maggie Ogunbanwo and shot by Huw Jones
A collection of 30 delicious vegan recipes with traditional Nigerian flavours.
Maggie's immaculate balance of flavours combined with playful presentation ensures these are recipes to remember for those wanting to explore broader, more environmentally responsible culinary horizons.
Recipes include:
• Maggie's Pirate Stew
• Banfora: Burkina Welsh Cakes
• Aubergine and Tomato Caviar
• Carrot and Apricot Soup
Funny Food written by Jane Reynolds and shot by Huw Jones

In this collection of recipes, Jane Reynolds serves up a sumptuous selection of plant-based alternatives for even the pickiest of eaters, including over 40 plant-based recipes perfect for little ones, from snacks perfect for pack ups, to delicious dinners and amazing afters.

Recipes include:
• Squashage rolls
• Carrot hotdogs
• Doughnut peach burgers
• Black eye bean sloppy joes
• Beijing burger

• American diner pancakes
• Sticky toffee apple pudding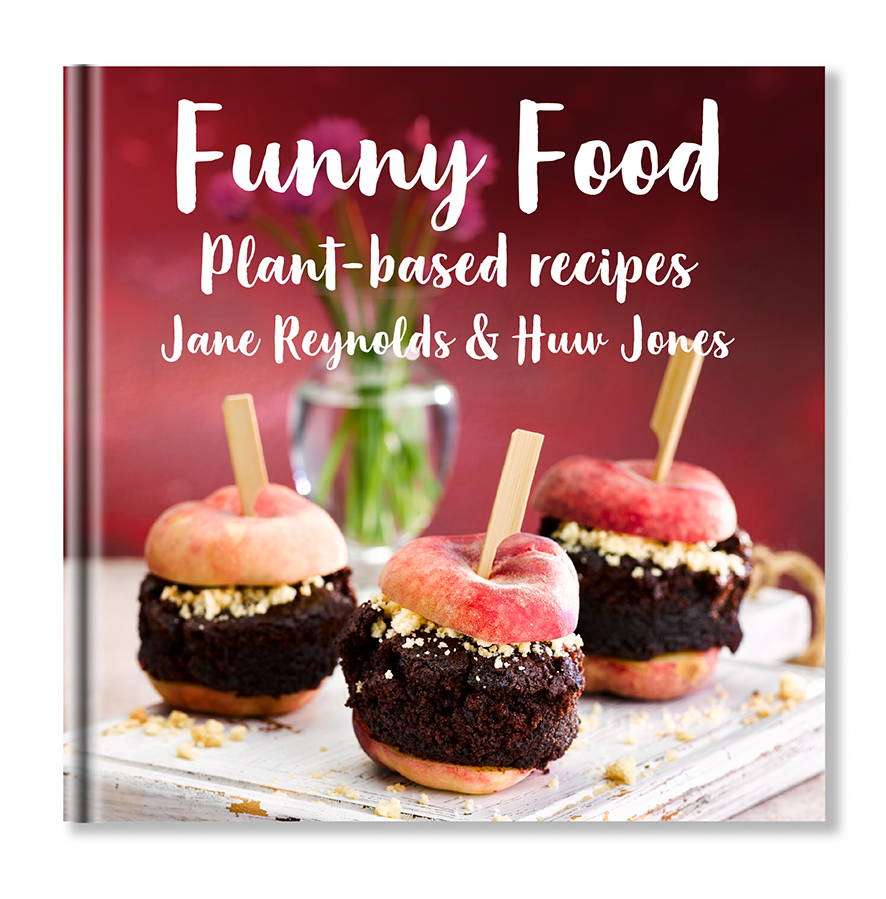 Happy Beans by written by Jane Reynolds and shot by Huw Jones
In this collection of recipes, Jane Reynolds serves up a sumptuous selection of hearty vegan alternatives for all the family to enjoy. Encompassing starters, mains and desserts, from warming soups and pasties to fresh salads, rich pastas, classic dessert pies and crumbles, as well as breads, sauces and chutneys.
Recipes include:
• Peanut Butter, Jalapeño & Gin Jam Sandwich

• Georgian Woodland Mushroom Pasties
• Linguini Mor Gwyrdd
• Jaffa Cakes
• Banana & Walnut Loaf with Butterscotch Sauce
• Fat Hen Pesto
Throughout January, we'll be offering 3 for 2 on all books including our three plant-based recipe books which means when you buy the Veganuary set, you will receive one book free of charge. Click here to take a look.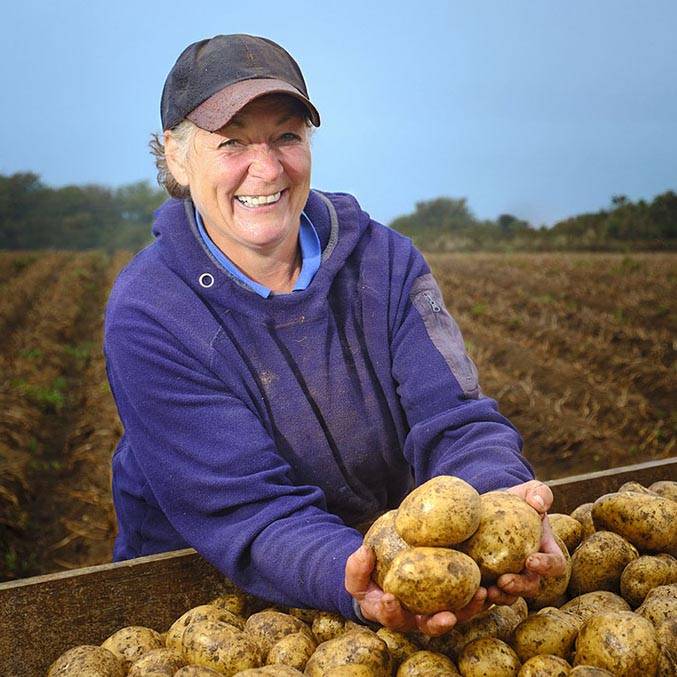 Jane Reynolds is a farmer from Pembrokeshire who has worked variously in catering and hospitality. Happy Beans is her first cookbook, published by Graffeg in September 2020.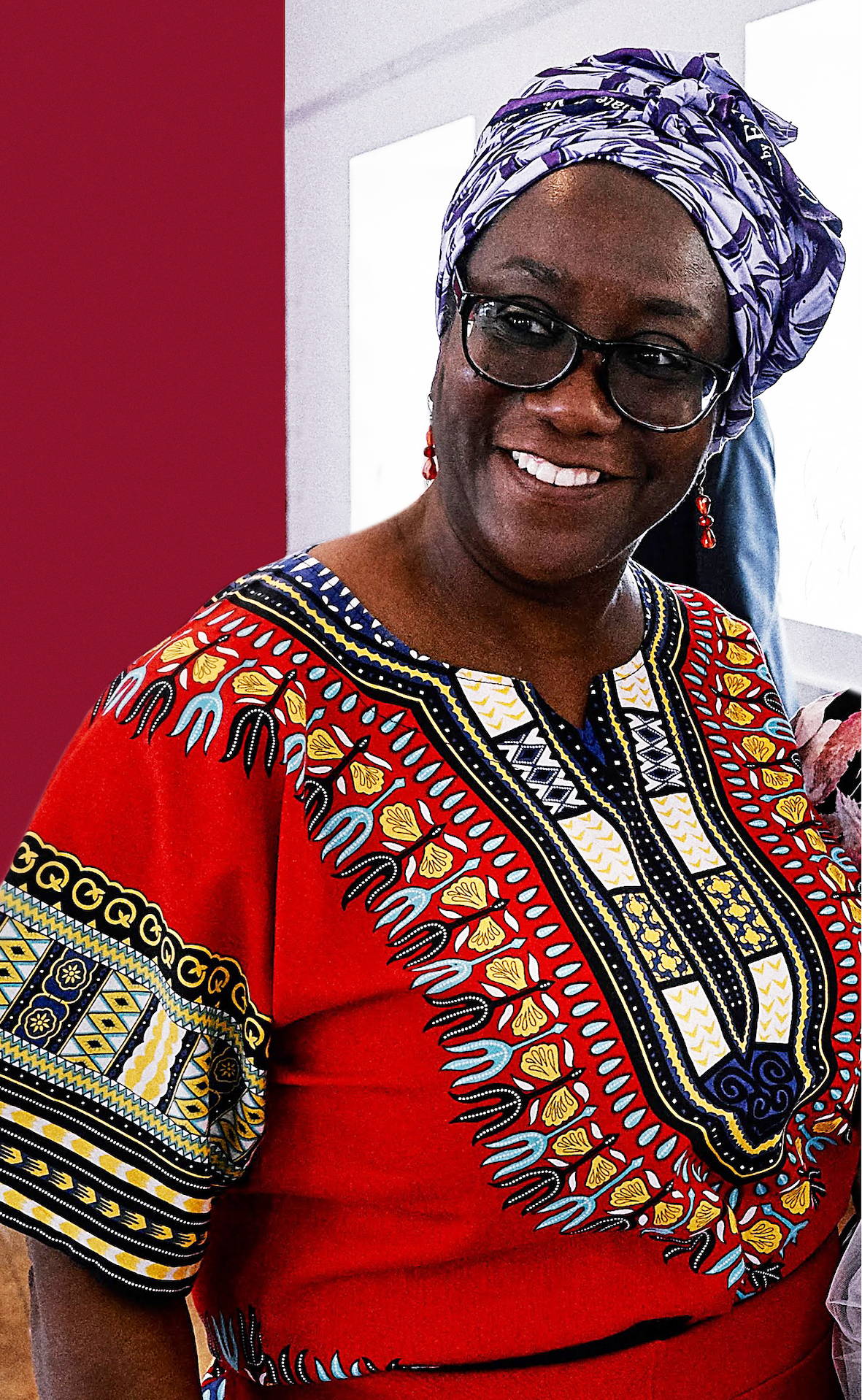 Maggie Ogunbanwo is based in north Wales where she runs Maggie's African Twist, selling predominantly African sourced or themed food products both on and offline. These days Maggie's African Twist operates from The Red Lion in the village of Penygroes, surrounded by the beautiful Snowdonia countryside with its rich heritage and culture. Its roots however are deep in African soil, passed down through generations of instinctive, but highly gifted culinary masters who also doubled as mothers and grandmothers.