April's Garden and Choose Love nominated for Yoto Carnegie Medals!
Drum roll, please! We are thrilled to announce that two of our children's titles, Choose Love and April's Garden, have been nominated for YOTO Carnegie Medals 2024.
The Yoto Carnegies are the UK's longest running and best-loved children's book awards, recognising outstanding reading experiences created through writing and illustration in books for children and young people.The Yoto Carnegie Medals are awarded by children's librarians for outstanding books written in English for children and young people, both in terms of writing and illustration.
We are beyond excited to have two titles in the list of nominees this year. We're in spectacular company!
Choose Love by Nicola Davies and Petr Horáček has been nominated for Carnegie Medals in Writing and Illustration. A powerful poetry collection about the experience of those forced to become refugees, Choose Love has already received several accolades including being Highly Commended for CLiPPA 2023, shortlisted for SLA Information Book Awards 2023 and longlisted for the UKLA Book Awards 2024. The core of the collection was written in 2018 as part of a project with the charity Refugee Trauma Initiative. With the permission of both individual refugees and aid workers, RTI shared with Nicola a number of true and poignant stories which were then used as the basis for short-form poems. Over the following years Nicola added to this core of poems to create a coherent collection on the theme of forced migration, its wider causes and consequences.
April's Garden by Isla McGuckin and Catalina Echeverri has been nominated for the Carnegie Medal for Illustration. A touching story about a young girl coming to terms with a dramatic change, April's Garden discusses several challenging subjects including displacement, temporary housing and poverty through the experiences of April and her mother, who have been housed in temporary accommodation.


About the authors & illustrators
Nicola Davies is the author of more than 80 books including picture books, non-fiction, fiction and poetry for children and adults. She has written widely on many subjects including environmental science, children's rights, disability, grief and refugees. Recently two of her titles The Day War Came and The King of the Sky were endorsed by Amnesty UK.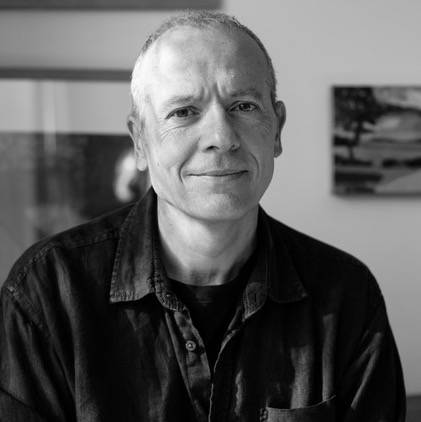 Petr Horáček is an award winning illustrator and author of books for children. His books include The Best Place in the World, Puffin Peter, Blue Penguin, The Greedy Goat, Silly Suzy Goose and A New House for Mouse.
Isla McGuckin is a dreamer and a writer and the proud mother of daughters. Endlessly optimistic, Isla believes that words have the power to open hearts, change minds and make the world a better place. Born and raised in urban Yorkshire, Isla is now based in rural Donegal. Living in her tiny house beside the seaside – with her much-loved family of people and pets – feels like home.
Catalina Echeverri was born in Botogá, Colombia, and now lives in London with her Northern Irish husband and their three daughters. Having illustrated more than 20 books in various countries, Catalina is never without her sketchbook and loves to take inspiration from everyday life.
Graffeg have a well-established reputation for high-quality design and production and publish fiction, children's fiction, non-fiction and gift stationery by internationally acknowledged writers, artists and illustrators. Our wonderful authors and illustrators include Jackie Morris, Nicola Davies, James Mayhew, Joyce Dunbar, Max Low, Julia Hubery, Dom Conlon, Anastasia Izlesou and many more.