2021 Round-up
2021 has been an exciting year for Graffeg. With the launch of two new series', the success' of our wonderful list of authors, illustrators and translators, four new team members and a boost in sales and visibility, this has been a year of growth for us. Find out more below.
2021 has brought us two new and exciting book series' for children. These are, the Rita series and the Albert the Tortoise series.
Rita is a little girl with big ideas, and now with a bright future in the wider publishing world as Graffeg acquires the UK language rights for her 6-book series by author Máire Zepf and illustrator Mr Ando.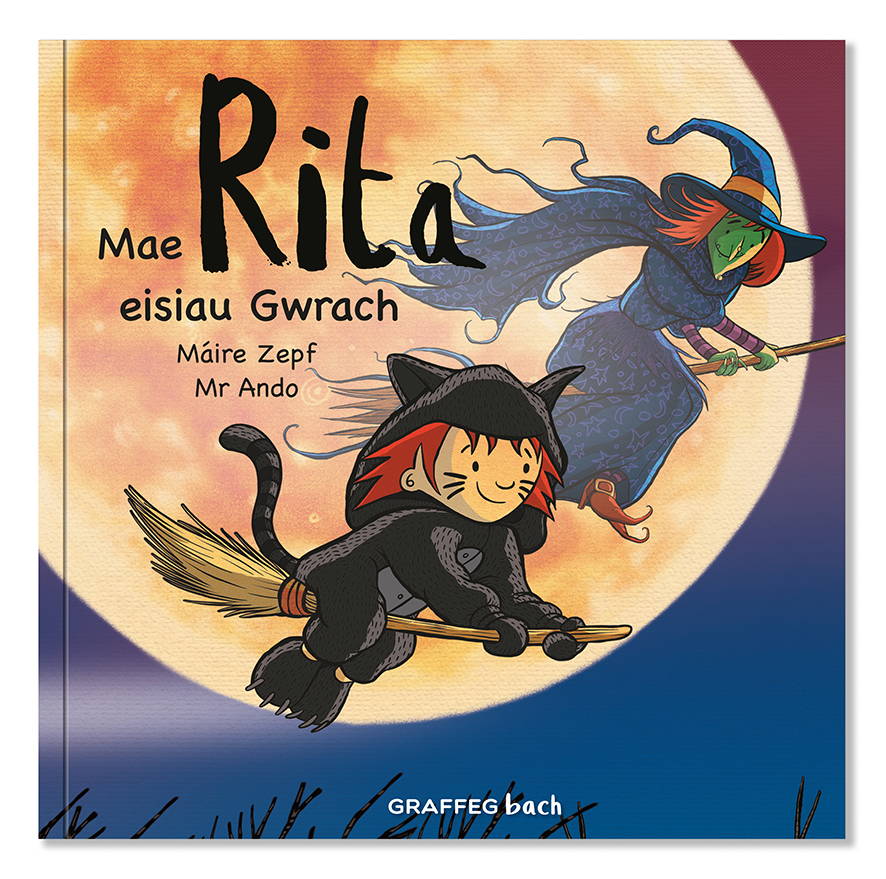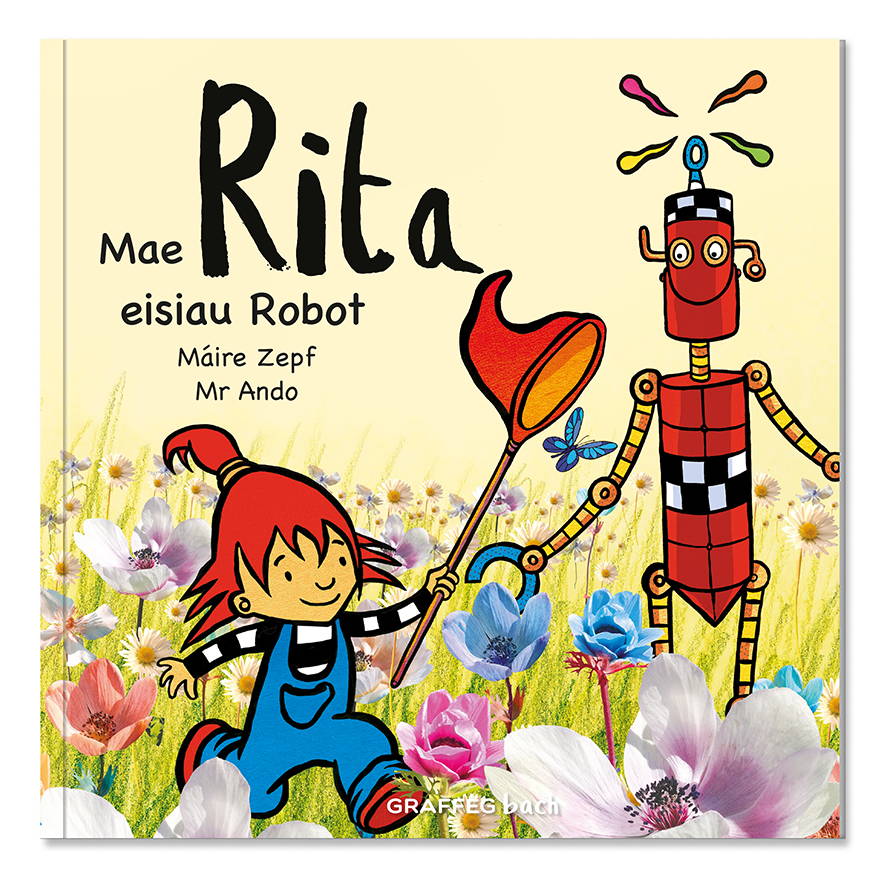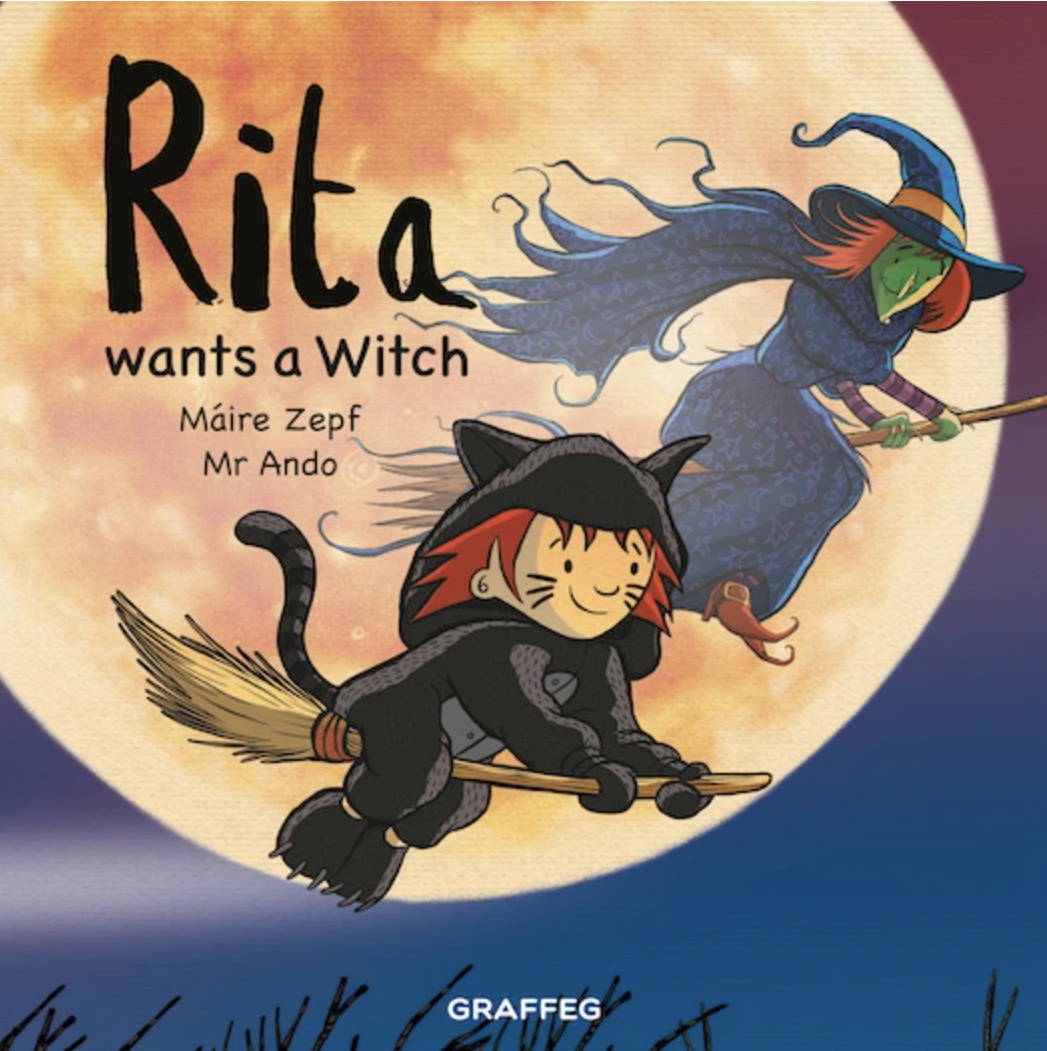 The series, first published in 2017 by Belfast-based Irish language publisher An tSnáthaid Mhór, is centred around the feisty character of Rita and her imaginative adventures (and misadventures) with colourful characters such as a witch, a robot, a dragon, a fairy godmother, a ninja, and a genie.
We will be releasing the six titles in English and Welsh language editions over the coming year.
2021 also brought us the Albert the Tortoise series, written by Ian Brown and illustrated by Eoin Clarke, Bruvs TV duo. Inspired by the adventures of real-life Greek tortoise Albert, who was rescued more than 50 years ago and has lived happily with Ian's family ever since, the Albert books are a series of timeless tales that use humour to show children the power of working together and thinking creatively, and how even the smallest amount of help can make a very big difference. Vibrantly illustrated by animation director Eoin Clarke, part of the animation team behind CBBC's Operation Ouch and ITV's You've Been Framed, Albert and his garden friends are set to capture the hearts of children everywhere.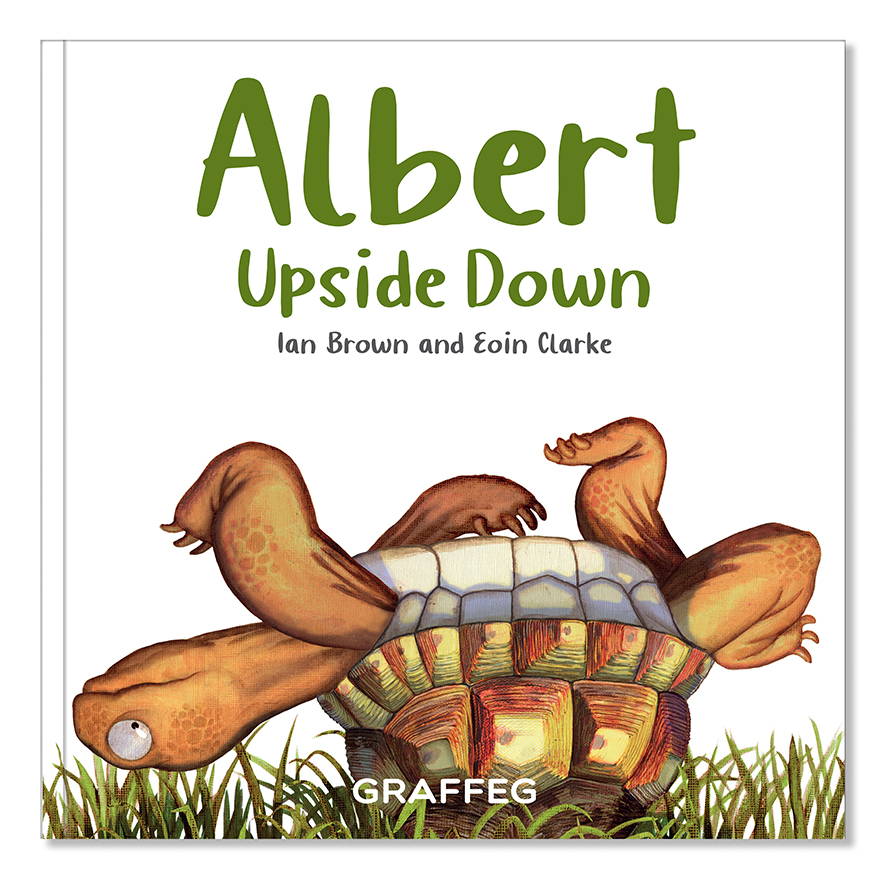 Albert Upside Down also includes fascinating facts about these modern-day mini-dinosaurs living life on the veg. Did you know that tortoises… are among the most ancient creatures on Earth? The largest can weigh 250kgs? They live on every continent except Antarctica? Or that these ancient creatures were among the first living things to visit the Moon...?!

We had some additions behind-the-scenes here at Graffeg, too. This year has brought us graphics whizz and Steven Speilberg in the making David, who has worked with MD Peter and graphics designer Joana in the past. We've also had a new addition to the marketing team Grace who manages our socials and website. Over in the Llanelli office, we've gained customer service queen Hannah to tend to all your needs and stock extraordinaire Gregg, who manages the overflowing stock the Llanelli team are working amongst.
This year, we also received the brilliant news that one of our awe-inspiring picture books, The New Girl, written by Nicola Davies and illustrated by Cathy Fisher has been nominated for the prestigious Kate Greenaway Medal 2021!
The New Girl is a magnificent story about a child who starts a new school in a strange new town. When the children in her class are hostile towards her and unhappy about the stranger in their midst, refusing to include her, the girl's response is to create something beautiful that transforms their attitude towards her and their vision of themselves and their own lives in this inspiring story.
The Kate Greenaway Medal is an esteemed British literary award recognising spectacular illustration in children's picture books. What is unique about this award is that its nominations are made by librarians across the country.
A massive congratulations to Cathy Fisher and Nicola Davies, and a huge thank you to the librarians who have recognised something special in this picture book.

2021 also saw the concert premiere of Gaspard's Foxtrot at the 3 Choirs Festival at Rogers Theatre, Malvern College with conductor Alice Farnham and composer Jonathan Dove of Philharmonic Orchestra, narrator and author Zeb Soanes and illustrator James Mayhew.
Of the performance, author and narrator Zeb Soanes writes "The children were enthralled and for many it was their first experience of an orchestra. James' live illustration, via Zoom from Suffolk, projected large above the players added a truly magical dimension. It was wonderful for this all to come together as we had originally envisaged and, most importantly, for it to have engaged the young audience."
The performance was such a success that we already have plans for future events. The London Premiere of Gaspard's Foxtrot will be at the Southbank Centre, London on Wednesday 16th February 2022. With tickets costing between £9 - £12, this is a perfect day out for the family. You can get your tickets here.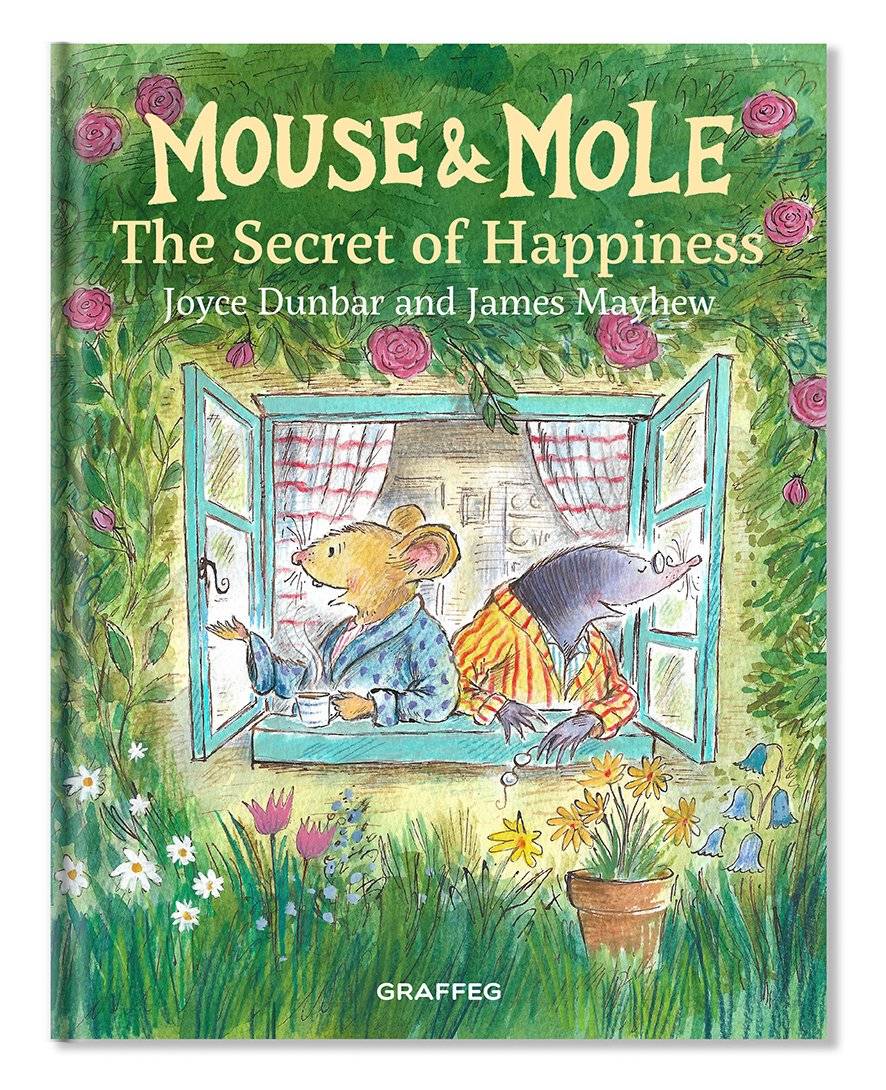 Absolutely delighted to have Mouse & Mole: The Secret of Happiness by Joyce Dunbar and James Mayhew in Nicolette Jones' 'Best books for children 2021' feature in The Times. In the article Nicolette Jones picks the year's finest books for young readers, from toddlers to YA. Mouse and Mole is in great company, with another title by James Mayhew, Once Upon a Tune, also featured.

In the review, Nicolette Jones wrote: "Mouse and Mole live in a country cottage with roses round the door, their companionship and dress — old-fashioned gent — reminiscent of Ratty and Mole. This sixth book in the series (although also self-contained) offers three stories about them in a picture book format that can be shared and read aloud, but is also perfect for newly confident readers — and far superior to standard reading schemes. The tales involve everyday incidents and provoke thought. If one of you is restless while reading, and the other is engrossed, why might it work to swap books? If you run several errands, does it feel the same as going"
We have some exciting plans for 2022 underway including new additions to many of our much loved series', the launch of a new exciting project allowing you to hear more from our authors, illustrators and translators and much, much more. Keep an eye on our socials for impending updates...
Lastly, we'd like to thank all the wonderful authors, illustrators, sales reps, translators, booksellers, reviewers and customers who have supported and championed us throughout the year. Here's to a brilliant 2022!