British Wildlife Photography Awards winners
The winners of the British Wildlife Photography Awards 2023 have been unveiled. An image of a red fox moving through a woodland, destroyed to make way for an industrial site, has taken the top prize in this prestigious award.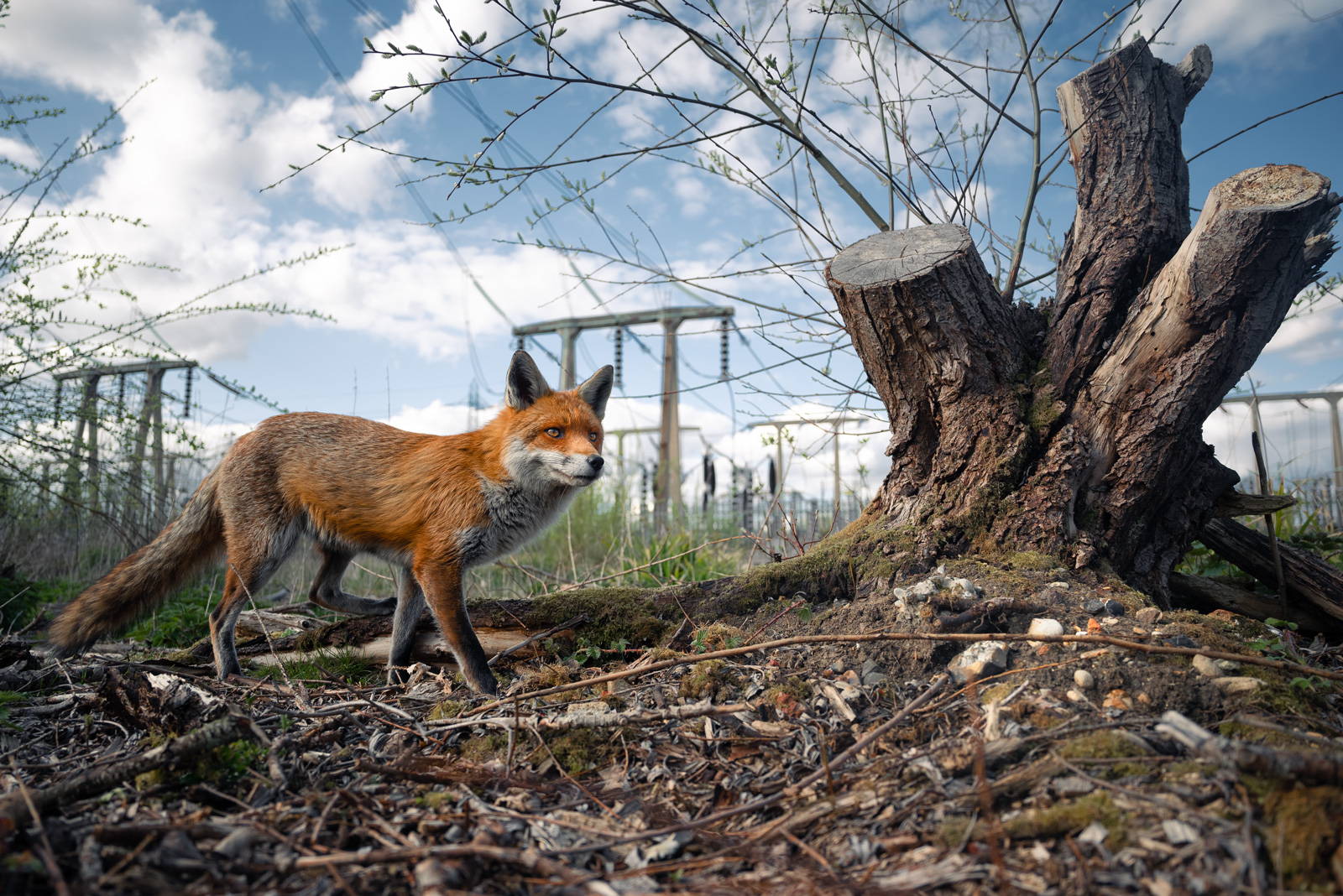 A Look to the Future…
British Wildlife Photographer of the Year 2023 and Winner of Urban Wildlife
Charlie Page
Red fox (Vulpes vulpes)
Lee Valley Park, England
Nikon Z5 with Nikon 24-50mm f/4-6.3 lens. 24mm; 1/640th second; f/4; ISO 200.
'I knew this area was reliable for foxes, and I wanted a shot with the industrial backdrop. One day when setting up my camera with a remote shutter release, a fox approached from my left. Hesitant about what to do, I stayed still, and surprisingly the fox stopped right in my frame. I took the shot but was confused why it had come so close. In hindsight, this encounter probably tells the story more than the photo itself. Wildlife has become used to us encroaching on them. I think the felled tree and longing look on the fox's face portray this tragedy perfectly. I hope that all wildlife photography doesn't look like this in years to come.'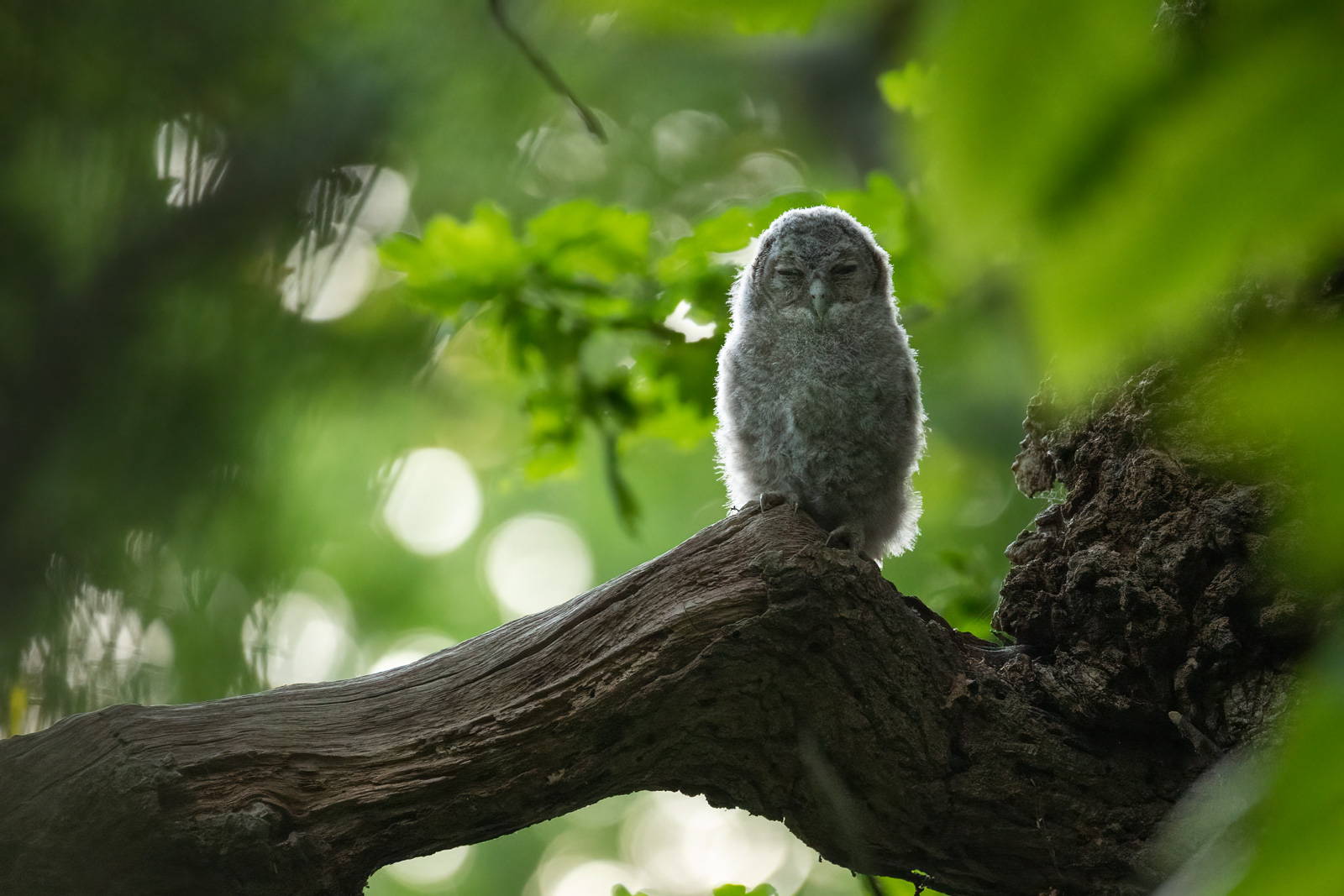 Branching Out

RSPB Young British Wildlife Photographer of the Year 2023 and 15-17 Years Winner
Billy Evans-Freke
Tawny owl (Strix aluco)
East Sussex, England
Canon R6 with Sigma 150-600mm f/5-6.3 lens. 600mm; 1/100th second; f/6.3; ISO 6,400.
'I was sitting outside when I heard some blackbirds going mental in the woodland next to my house. I went in to have a look, as I knew that meant there was a tawny owl out and about. Whilst searching for this elusive owl, however, I heard a high-pitched squeak. My heart leapt into action as I knew that this meant that somewhere nearby was a tawny owlet!After ten minutes or so, I had got closer to the owlet but still hadn't spotted it. Then I suddenly caught a white ball of fluff in the corner of my eye. I manoeuvred myself into a better position so that I had a nicer background and started taking shots.'
The British Wildlife Photography Awards (BWPA) is a revered showcase of nature photography in Britain and a crucial reminder of what value our woodlands, wetlands and other ecosystems still hold.
"The talented photographers in this year's competition have given us an exceptional window into Britain's nature," says Will Nicholls, Director of BWPA. "It's an important reminder of the wildlife and wild spaces that still remain in the UK, and are in need of our care and protection."
Photographers competed in 10 different categories in the adult competition: Animal Behaviour, Animal Portraits, Botanical Britain, Black & White, British Seasons, Coast &Marine, Habitat, Hidden Britain, Urban Wildlife, and Wild Woods.
Matthew and Roanna were lucky enough to have been able to attend the first exhibition of these wonderful photographs at The Mount Without, Bristol.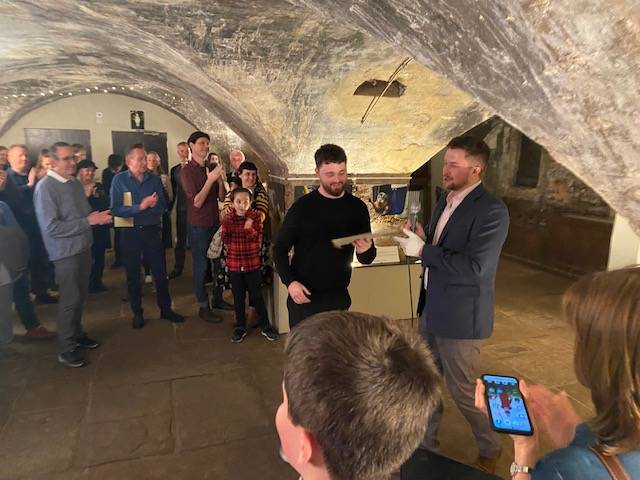 British Wildlife Photographer of the Year Charlie Page receiving his award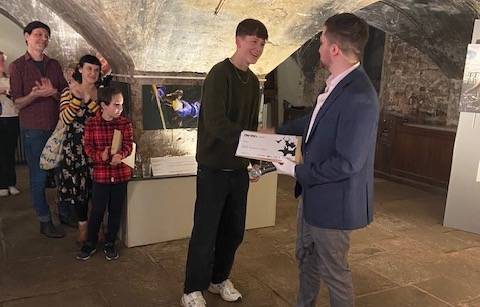 RSPB Young British Wildlife Photographer of the Year Billy Evans-Freke receiving his award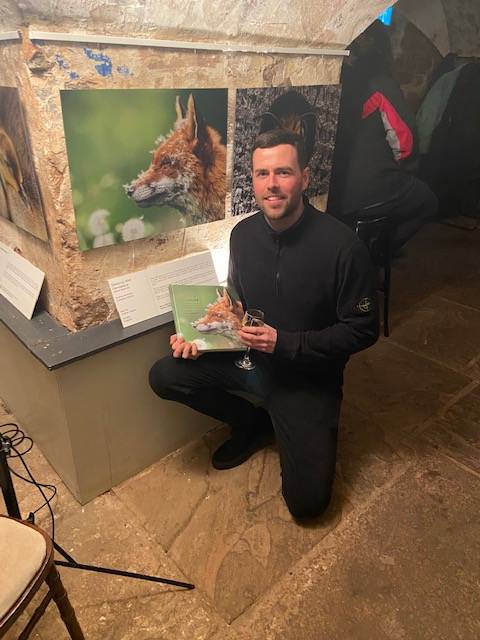 Animal Portraits winner Lewis Newman with his entry Sleeping with Dandelions which made the cover of the book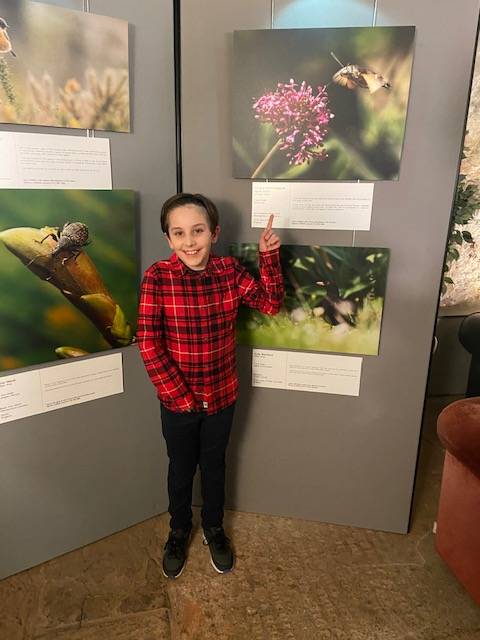 11 and under runner up Whitaker Walker with his entry Hungry Hummingbird Hawk Moth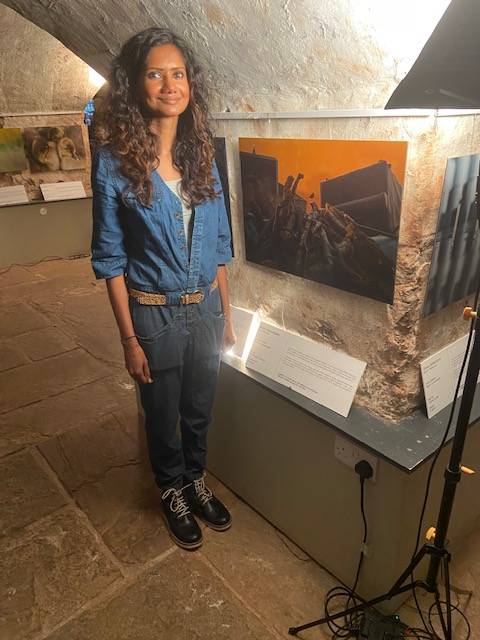 Urban Wildlife highly commended Yaso Browne with her entry Robin Apocalypse
British Wildlife Photography 11
Celebrating the eleventh British Wildlife Photography Awards, this stunning collection will showcase over 250 of the winning and shortlisted images from the 2023 competition.
Curating the year's finest work from world-leading professionals and inspired amateurs, it will celebrate the extraordinary diversity of British wildlife while inspiring readers of all ages to engage with nature and conservation. Every photograph will be beautifully reproduced in this large format, with detailed technical information appearing alongside the photographer's personal note on composition and subject.
Featuring a fresh new design, and supported by a touring exhibition, this will be both an essential reference tool and an irresistible gift, bringing every reader closer to the often unseen and always surprising world of British nature.