Earth Meadow: A collection of 50 original paintings and stories by Eironwy Llewellyn
This coming April we're publishing a book of 50 original paintings and stories by Eironwy Llewellyn under the title Earth Meadow. These artworks and writings have been compiled and preserved by daughter Sara, who approached us just a few months ago to publish. Find out more about this incredibly produced coffee-table style book below.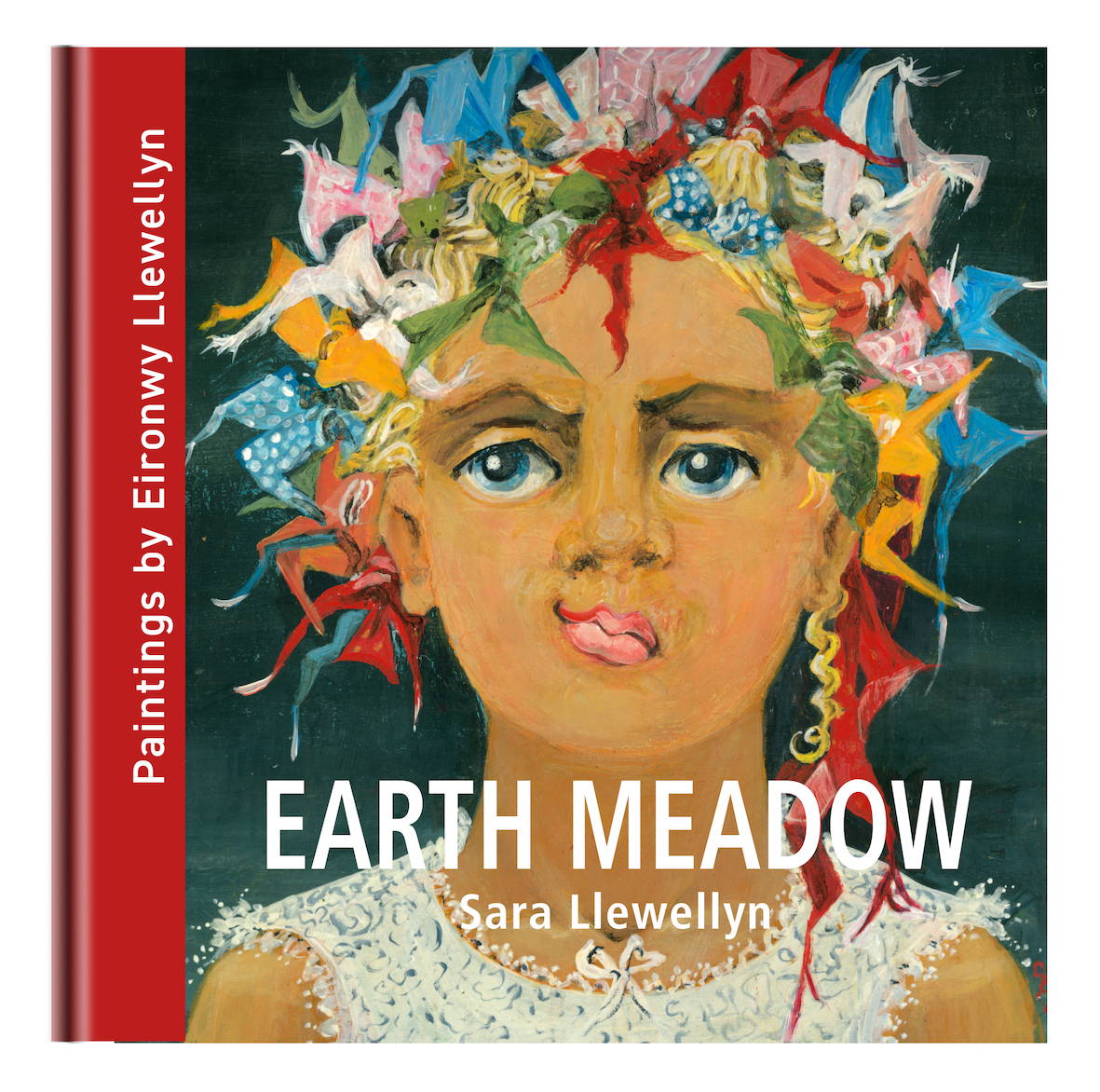 This collection of 50 original paintings present a pictorial diary of a childhood in Wales from 1930-1944, painted retrospectively from memory by artist Eironwy Llewellyn whilst in her seventies.
The jaunty, naive style is intended to convey her early life as remembered 'through the eyes of a child', with the various scenes charmingly recalling life as it was lived during this period. Each painting is accompanied by commentary by the artist on its context and subjects, creating a uniquely personal and insightful record of the bygone traditions and community activity of rural Wales.
Eironwy Llewellyn, born in 1930 in Aberystwyth, Wales, was a free spirit and would love seeing her work shared with the world. As an artist, she trained at Swansea College of Art (1946-1951), receiving a NDD (National Diploma in Design) in Modelling & Sculpture and ATD (Art Teacher Diploma) as well as being an Associate Member of the British Association of Art Therapists.
Eironwy's daughter Sara was inspired to publish her mothers work after sharing some of her paintings on an Escape to the Chateau fan club page and receiving high praise, with a lot of the groups members relating to the paintings and stories. You can see some samples below: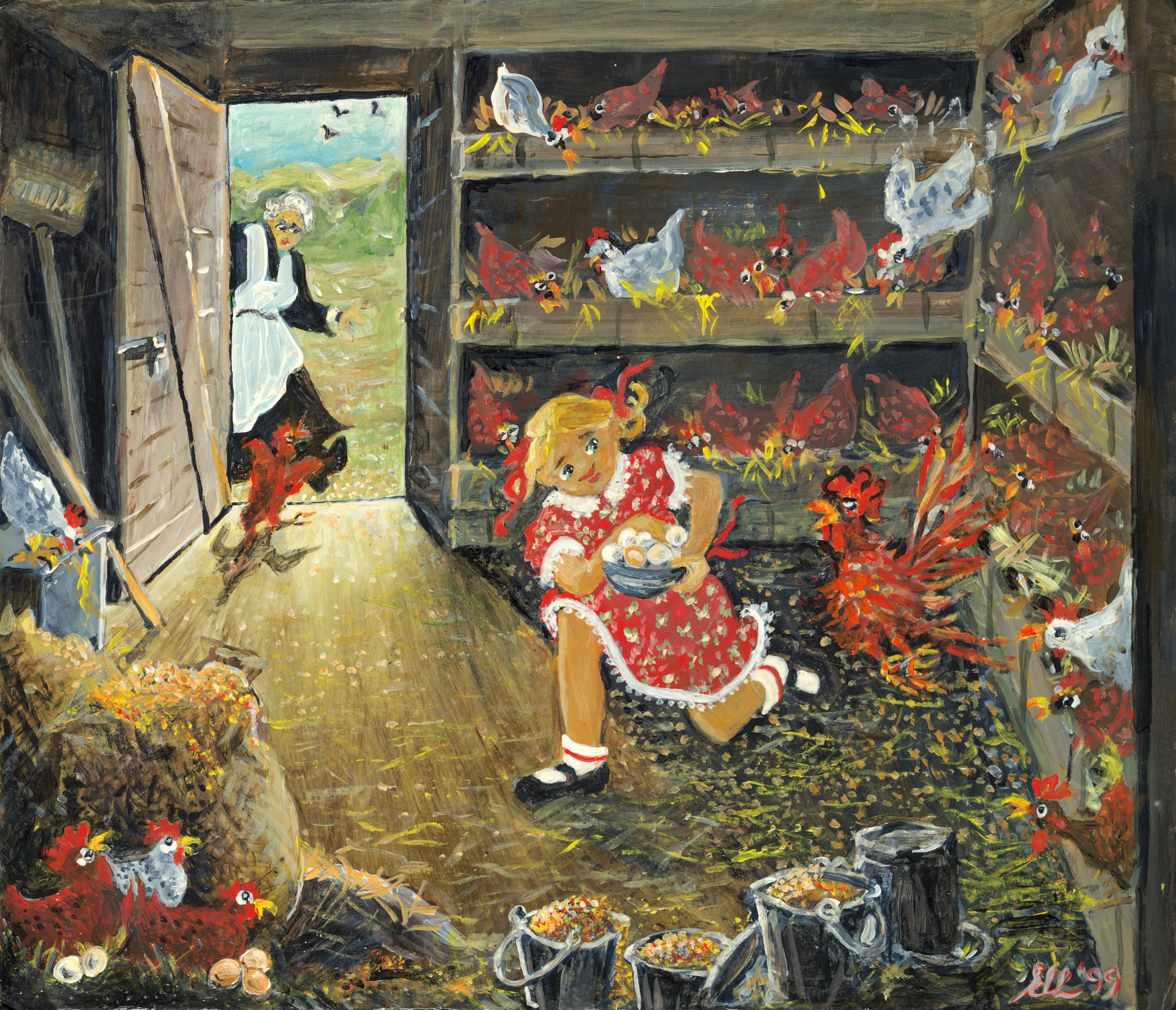 'This painting depicts the henhouse and the marvellous expedition I would go on, with great trepidation, upon Mamgu's instructions. With a wide metal bowl tucked under my arm, large enough to hold about three dozen newly laid eggs – white, cream, brown, speckled – I would definitely be running the gauntlet because the hens and cockerels, objected strongly by attacking me, and flying at me to get this intruder, this little girl, out of their henhouse, their citadel.
I had to feel around in any empty nests; very often there would be nothing in this lovely warm bowl of yellow straw. At other times I'd have to squeeze my hand underneath a heavy, hot-feathered hen, if I could see eggs peeping out from under it, 'shoo' it away, quickly seize the eggs, very gently and carefully, then lower them gently into the metal bowl. I would race off at top speed – it had to be a very fast exercise in case I got pecked to death or feathered to death or suffocated by a million motes in the sun-beamed air, tiny feathers blinding me and choking me.
Sometimes Mamgu would hear the racket and come to see if I was alright, and were the hens alright? But the pride of having such marvellous treasures to carry back, such smooth and delicate objects, nature's nourishment for enterprising mankind, was overwhelming.'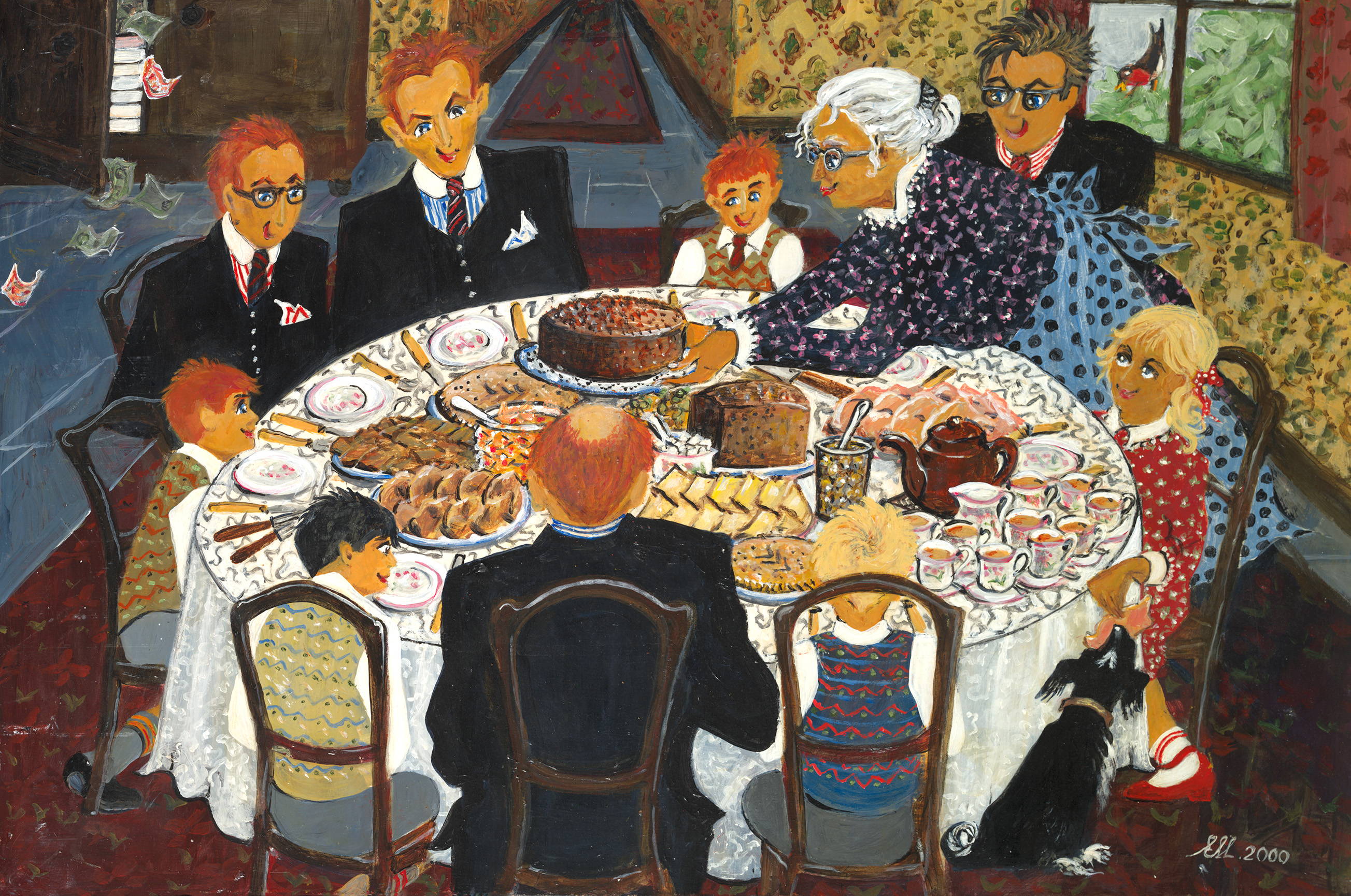 'This painting demonstrates the bounty of Sunday tea at Mamgu's. I note that it is remarkable for the paucity of women present, Gu and I being the only females. The rest were uncles, cousins, my father and brother, the reason being bachelorhood, widowhood or illness. Everyone would be in their best Sunday clothes to properly mark their day of rest.
A few painting corrections leap at me, for example the colour of the fruit tart pastry tops shouldn't be golden brown but white, speckled with fine black soot from the inside of the cast-iron coal-fired oven. Strangely, the flavour of shortcrust pastry made with flour and lard wasn't affected, providing delicious support to fruits from the farm – gooseberries, redcurrants, blackcurrants, apples and sometimes blackberries from wild hedgerows. We also had tinned peaches, considered a luxury, plus tinned cream, likewise very posh. Human beings are very funny, today it's the other way round and a certain superiority lies in home-produced food.'
Pre-order your copy of Earth Meadow now to receive a limited edition copy signed by Sara Llewellyn.