Empathy Day 2021
Happy Empathy Day to all! Today is all about understanding and listening to each other, and using books to step into someone else's shoes.
To celebrate, we thought we'd share our range of books we believe help teach a child empathy, and understand the experiences and troubles of those around them.
To begin, we have The New Girl written by Nicola Davies and illustrated by Cathy Fisher.
This wonderfully illustrated tale is about when a child starts a new school in a strange new town. The children in her class are hostile towards her and unhappy about the stranger in their midst, refusing to include her. The girl's response is to create something beautiful that transforms their attitude towards her and their vision of themselves and their own lives in this inspiring story.
'a visually stunning collaboration between Nicola Davies and Cathy Fisher. Kiku is cruelly isolated and ostracised before something beautiful inspires tolerance and acceptance. Words & artwork combine to make a most striking and skillful picture book.' Family Bookworms
The need to diverse and representative books for children is incredibly important. Not only should children see themselves represented in the books they are reading, but they should see books that portray people who may be different to themselves. Thats why See What I Can Do by Jon Roberts and Hannah Rounding is a really special project for us here at Graffeg.
In this gently-told but immensely informative new picture book Jon Roberts tells the stories of a number of children with a variety of differences inspired by the real-life experiences of his daughter, Kya who is on the autistic spectrum, and some of her friends.
A variety of conditions, including autism, dyslexia, dyspraxia, dyscalculia, ADHD, Down's Syndrome, cystic fibrosis, muscular dystrophy, cerebral palsy, spina bifida, epilepsey and asthma are introduced for young readers, discussing how the challenges of each affect children both in a school setting and outside and how they engage in activities they love.
See What I Can Do by Jon Roberts and illustrated by Hannah Rounding will be published on 22 June and is available for pre-order now.
Next up, we have The Pond by the same duo who wrote and illustrated The New Girl, Nicola Davies and Cathy Fisher.
The Pond is a touching picture book about a young boy, and his family, overcoming the loss of his father. This colourful, emotional book is filled with natural imagery, and will teach children not only about death and loss, but the importance of the natural world.

Empathy plays a huge role in this tale, as with most of our tales by Nicola Davies and Cathy. Their books are written to help a child explore emotions they perhaps haven't before, or to help them understand their own, or their friends.
[spread from book pictured below]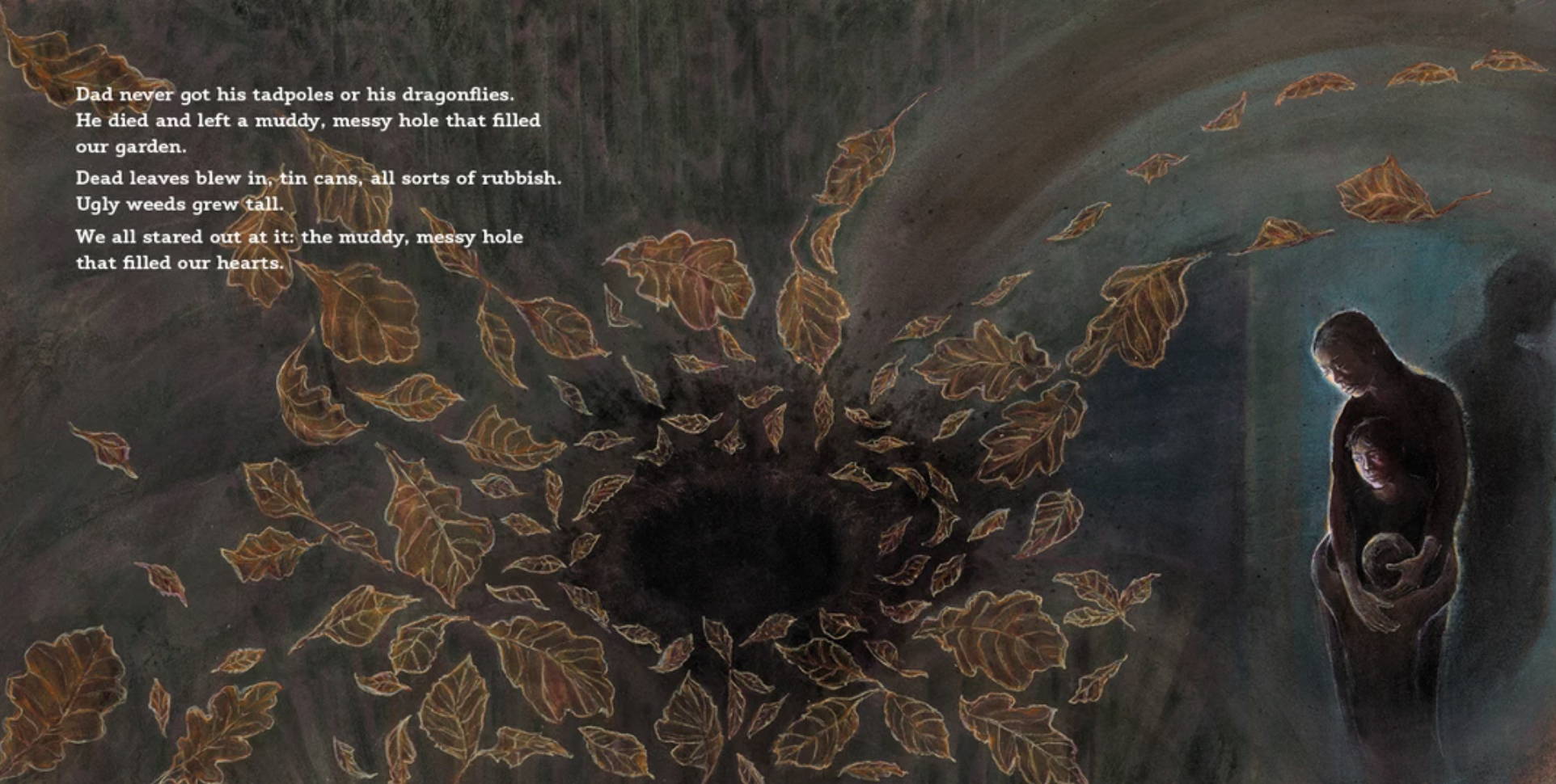 To round off, we have Perfect again by Nicola and Cathy.
Perfect is a story of anticipation, disappointment, acceptance and, ultimately, love. It tells the story of a young boy learning to accept his baby sister as being perfect in every way in spite of her disability.
Suffused with natural imagery, Perfect is an ideal way to open up the subject of disability with children, as well as being a great story in its own right. Beautifully illustrated by Cathy Fisher, Perfect is a truly remarkable book guaranteed to bring a lump to the throat.