Activities for February Half Term
With February half-term approaching, we thought we'd provide you with a handy list of activities to keep the little ones entertained. From story walks with Fletcher to exciting colouring sheets with Little Bunny, there are plenty of activities to choose from.
Fletcher Story Walks - an outdoor trial for families
A story walk is an outdoor trail for families, which combines reading a children's book with a walk, and sometimes other activities too. Families follow pages from the book displayed along the trail as they explore the outdoor space.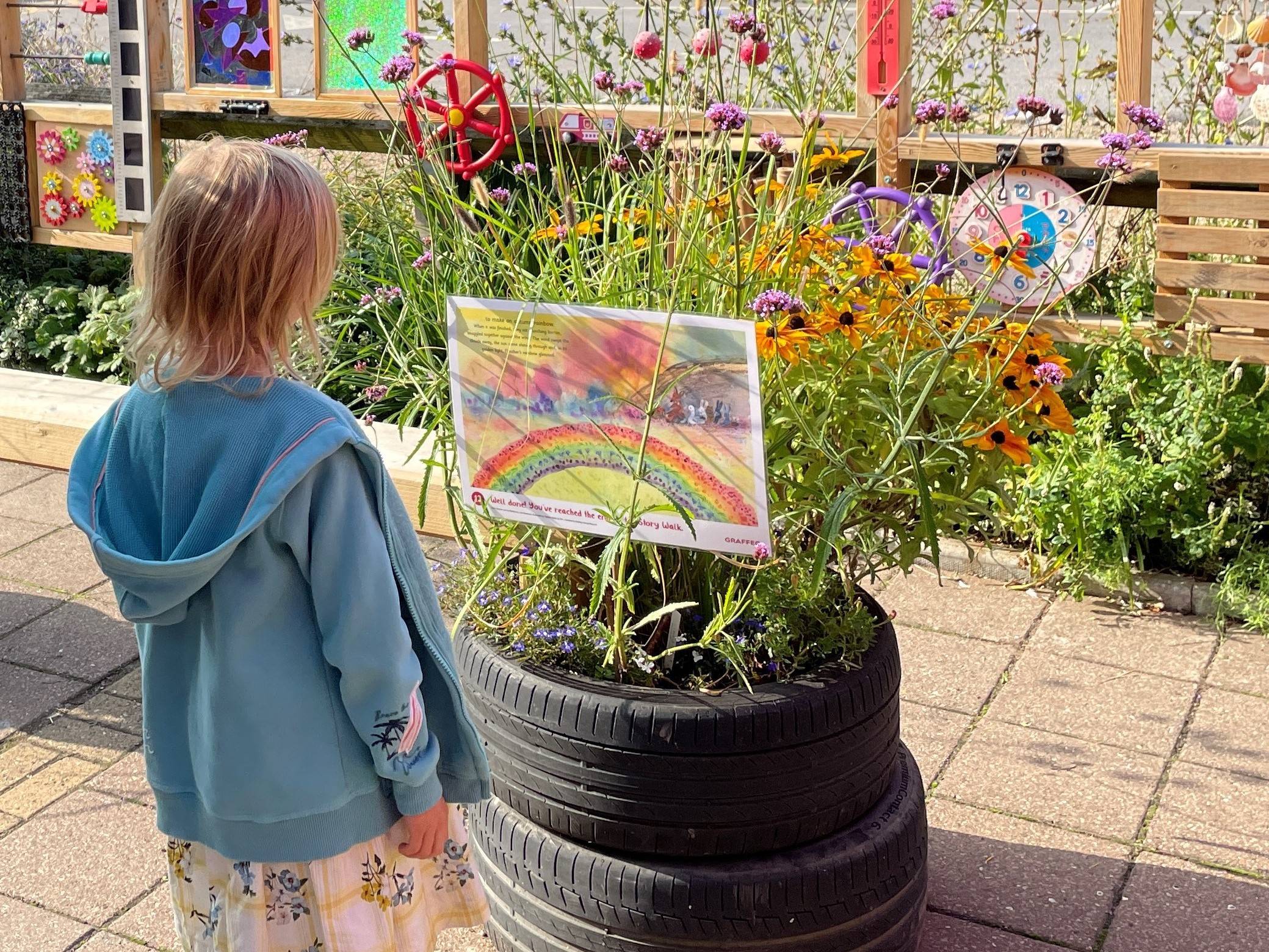 Fletcher's Four Seasons work perfectly in the story walk setting, providing a fun and educational activity. WithFletcher and the Springtime Blossom you can link the walks to the sights of nature in the spring which is beginning to creep in this month. Go for an autumnal walk through the woods withFletcher and the Falling Leaves, explore the sights and sounds of summer with Fletcher and the Summer Show and engage with woodland creatures with Fletcher and the Caterpillar.
When we asked author Julia Rawlinson about why she thinks the story walks are such a success with the children, she told us 'I love story walks as a way of bringing stories to children who may not have many books at home. They're also a great way to get children out and about.'
Fancy getting involved? You can organise your own story walk with your local school, club, bookshop, library or more by contacting us via the form below and we can send over any resources you need: story walk boards, book marks, activity sheets, PDF's to print. Just let us know.
Activity and Colouring Sheets
We have a range of colouring and activity sheets available on our website that you can print off from home within minutes. These sheets are sure to provide hours of fun and learning. Take a look below to see just some of the sheets we have available:
How to Draw with Abbie Cameron
Nurture your little ones' artistic talents with our How to Draw series. This is a series of picture books and videos created with illustrator Abbie Cameron to teach young readers how to illustrate their favourite animals.
Fun for Fingers with Anna Bruder
Fun for Fingers is a series of picture books created with Anna Bruder.
Whether you need to relax after a long day, keep the little ones occupied or spend some time with friends and family on a rainy day, these games can be played anywhere, anytime, without a computer or a phone.