Gaspard the Fox at Dog-Eared Children's Book Festival
Join partners in print, Zeb Soanes and James Mayhew at the first ever Dog-Eared Children's Book Festival in Bungay, Suffolk on Saturday 2nd July where they'll be celebrating all things Gaspard. Find out more about the event below.
Author, Zeb Soanes, and illustrator, James Mayhew return to the stage together for the first time in two years to perform the first two stories in their bestselling Gaspard the Fox series, following the adventures of London's handsomest fox and his friends: Peter, a rather superior cat who uses BIG words and Finty, an adventurous curly-haired dog.
Chris Warner, who composed the music for the Gaspard the Fox audiobooks (available on iTunes and Audible) will demonstrate and play a dazzling array of instruments to bring Gaspard, Peter and Finty's adventures to life with Zeb's entertaining storytelling — and marvel as James Mayhew attempts to draw a fancy dress dog in only 2 minutes!
Find out more about Dog-Eared Children's Book Festival
Dog-Eared Children's Book Festival is a brand new book festival started up by Bungay based Pam Smy and our very own James Mayhew who run Dog-Eared creatives, offering expert children's book consultancy, mentoring, workshops & tutorials.
Come and meet a host of best-selling authors and illustrators, including BBC Radio 4's Zeb Soanes, James Mayhew and Polly Dunbar, for an exciting day of separate events celebrating stories and pictures.
You'll be fascinated as they share the secrets behind the making of their wonderful books. Bring your family, lots of questions and prepare to be entertained.
The Norfolk Children's Book centre will be providing a pop-up bookshop and there will be an opportunity to get your books signed.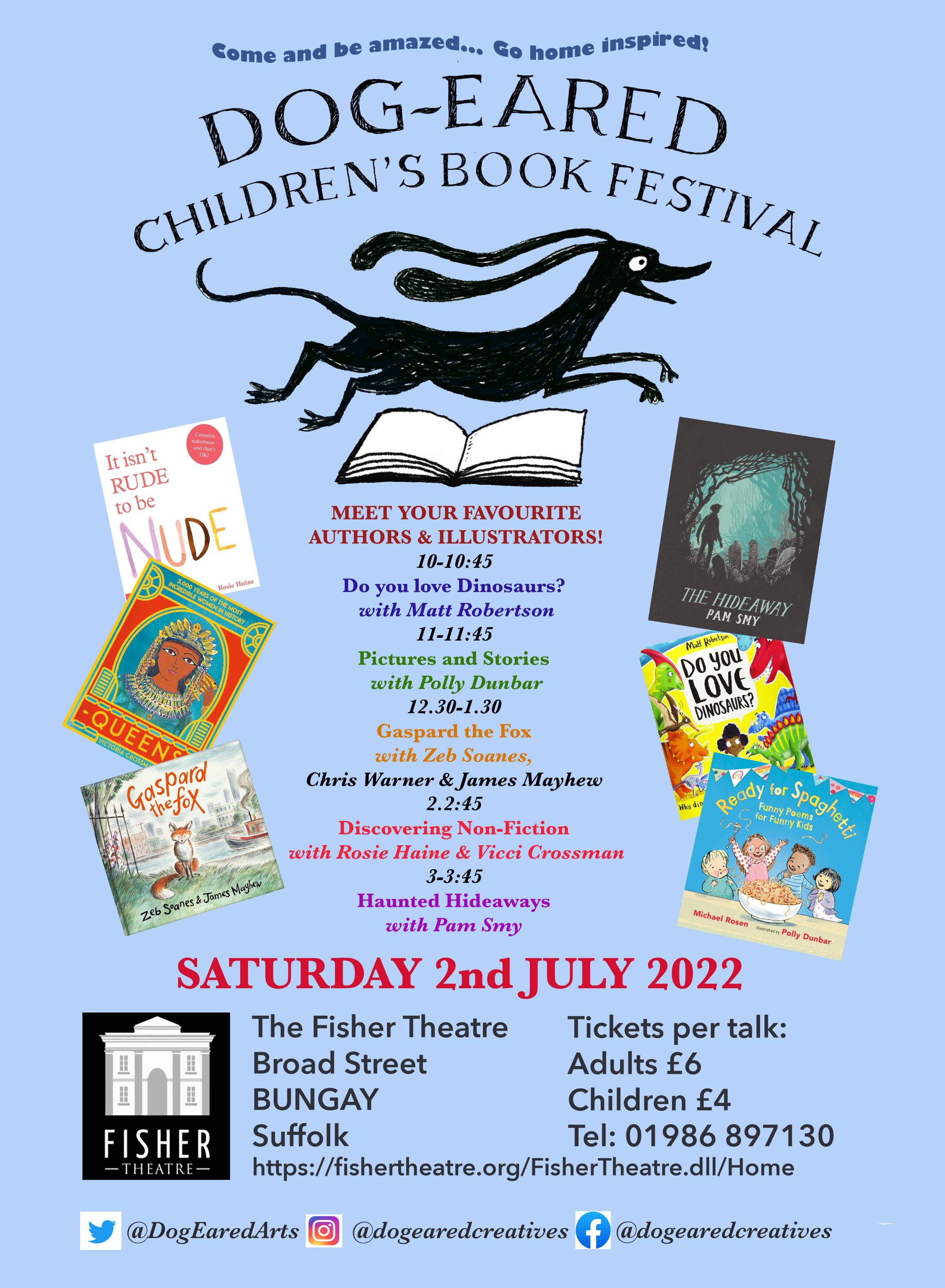 Gaspard's friend Finty the dog and her owner Honey are travelling to a classical concert in London's Hyde Park – if only Gaspard could join them! But while good-naturedly attempting to return Honey's scarf, the handsomest fox in London suddenly finds himself on a tour through the city's streets aboard Finty's bus passing some of London's best sight-seeing spots such as: Islington Green, Museum Street, Chinatown, the theatres of the West End, Piccadilly and many more.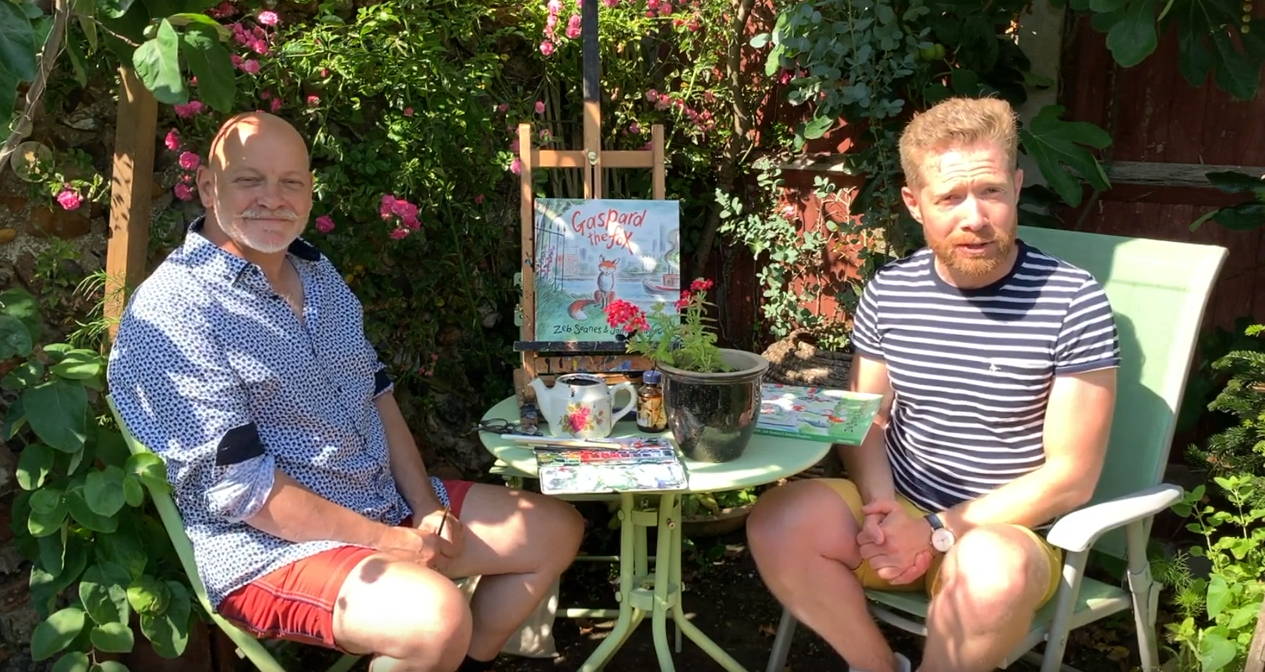 James Mayhew (L) is an acclaimed illustrator, author, concert presenter and storyteller. James is the creator of the much-loved Katie and Ella Bella Ballerina series and Graffeg's re-publication of Koshka's Tales. He illustrates the Mouse & Mole series by Joyce Dunbar. He is also the recipient of the New York Times book illustration award.
Zeb Soanes (R) is a well known voice on BBC Radio Four's Today Programme, Shipping Forecast and The News Quiz. He hosts live events and performs with orchestras around the UK and was voted Sunday Times readers' 'favourite male voice' on radio.