Gaspard's Christmas launch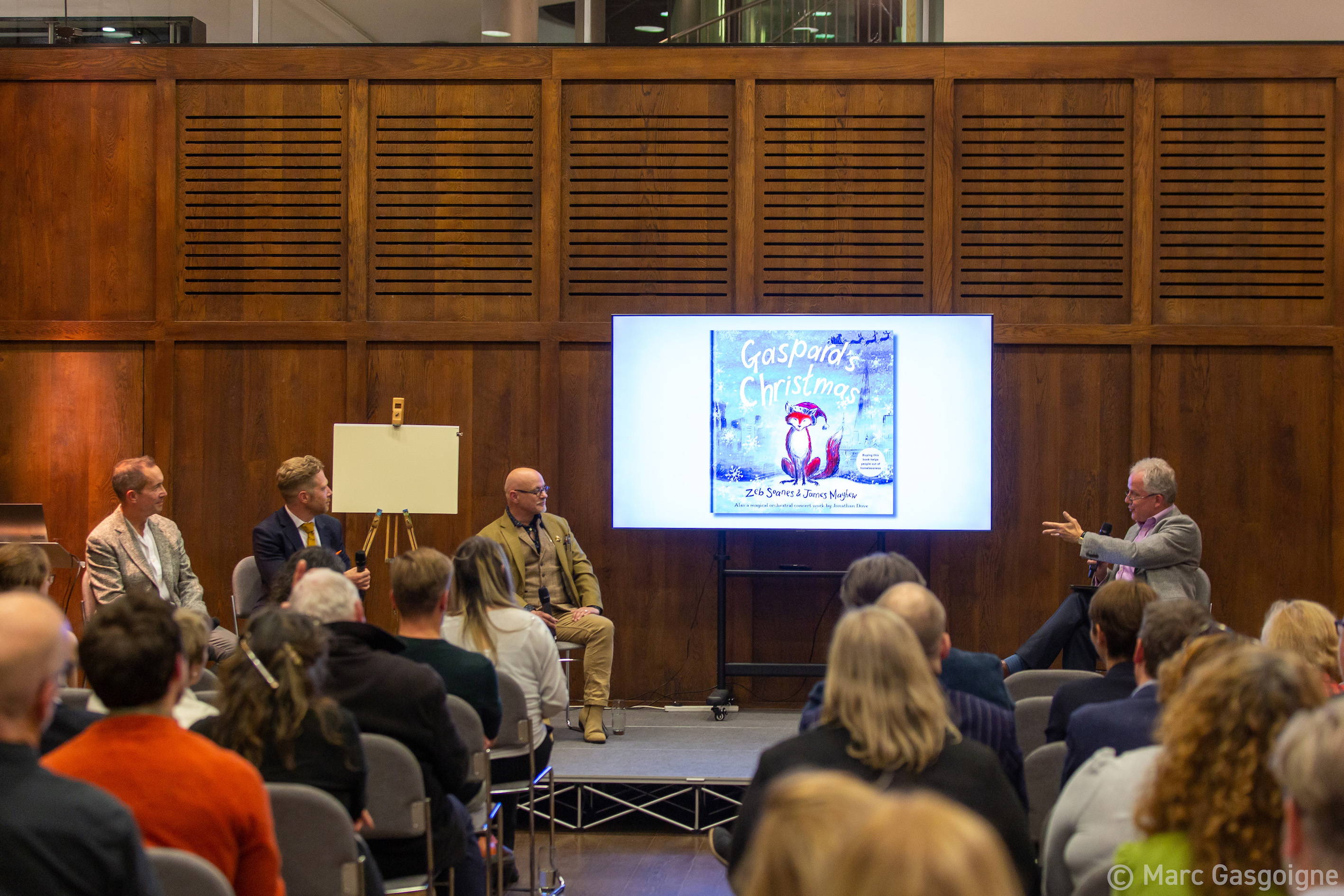 On Thursday 20th October Bethan and Grace made their way over to London to celebrate the publication of Gaspard's Christmas written by Zeb Soanes and illustrated by James Mayhew.
The fourth in the Gaspard the Fox picture book series, Gaspard's Christmas introduces themes of homelessness, community and friendship. Royalties from the books will go to St. Martin's Charity, to support the organisations life-changing work with people experiencing homelessness and frontline workers.
As with Gaspard's Foxtrot, author Zeb has been working with celebrated composer Jonathan Dove CBE to reimagine Gaspard's Christmas as a narrated orchestral concert work.
The event began with an exclusive performance of a new Christmas Carol Christmas is Here. This was written by Zeb with music by Jonathan Dove, sung by St. Martin's voices. The world-premiere of this marvellously festive carol will take place on 23rd December at the Usher Hall in Edinburgh.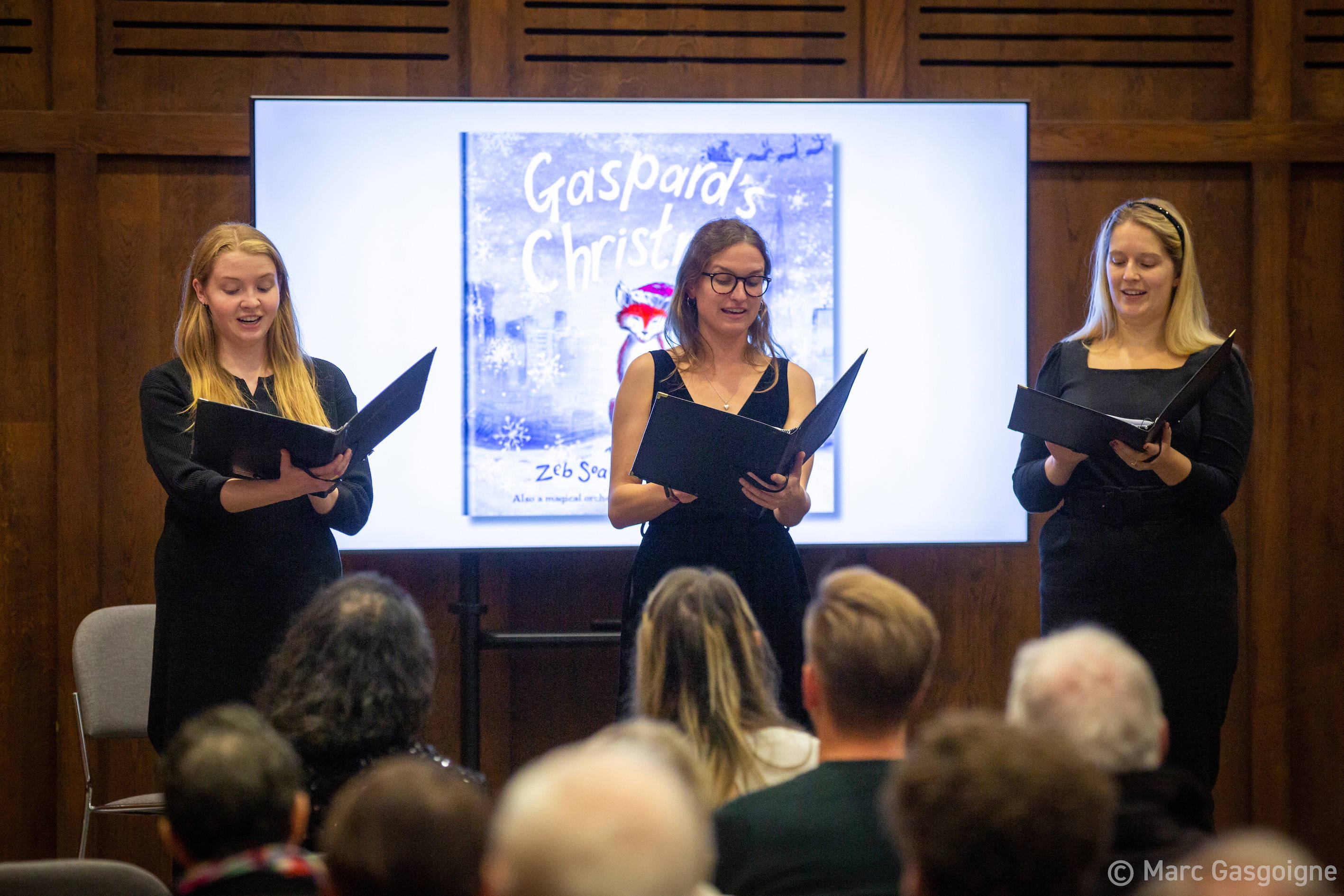 Zeb, James and Jonathan then took to stage for a live Q&A session with the host.
"Gaspard is without a doubt London's kindest fox, and I am so pleased to be bringing him back for a fourth, festive adventure. Having lived in London for many years, I am all too aware of the issue of homelessness, particularly in the cold winter months. Gaspard's Christmas is a magical, heart-warming tale for children and adults alike, reminding us of the importance of kindness, community and friendship." Zeb Soanes
"Of all the books in the series, I think this one is my favourite. It is such a heart-warming story, and I quite like illustrating scenes in the snow." James Mayhew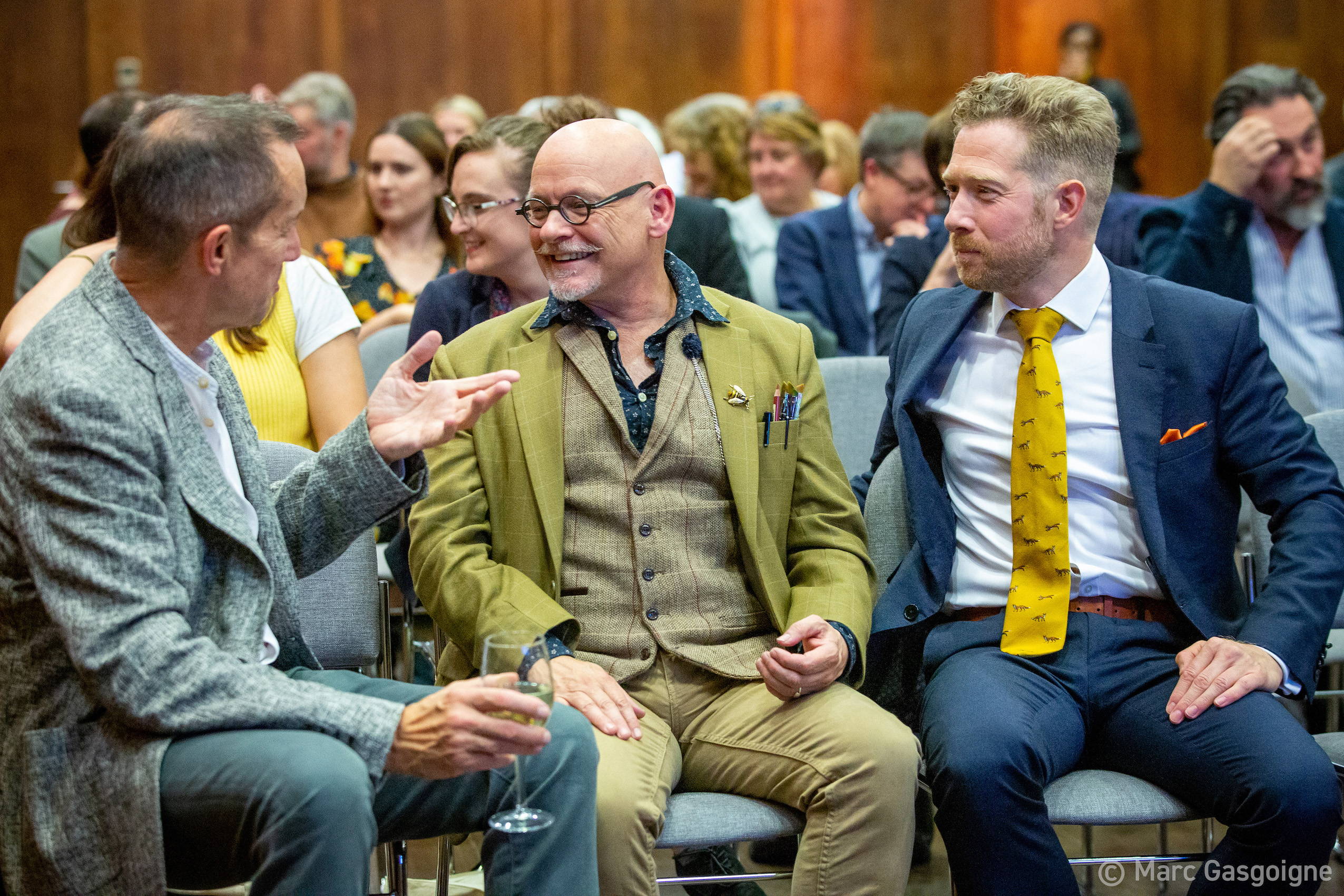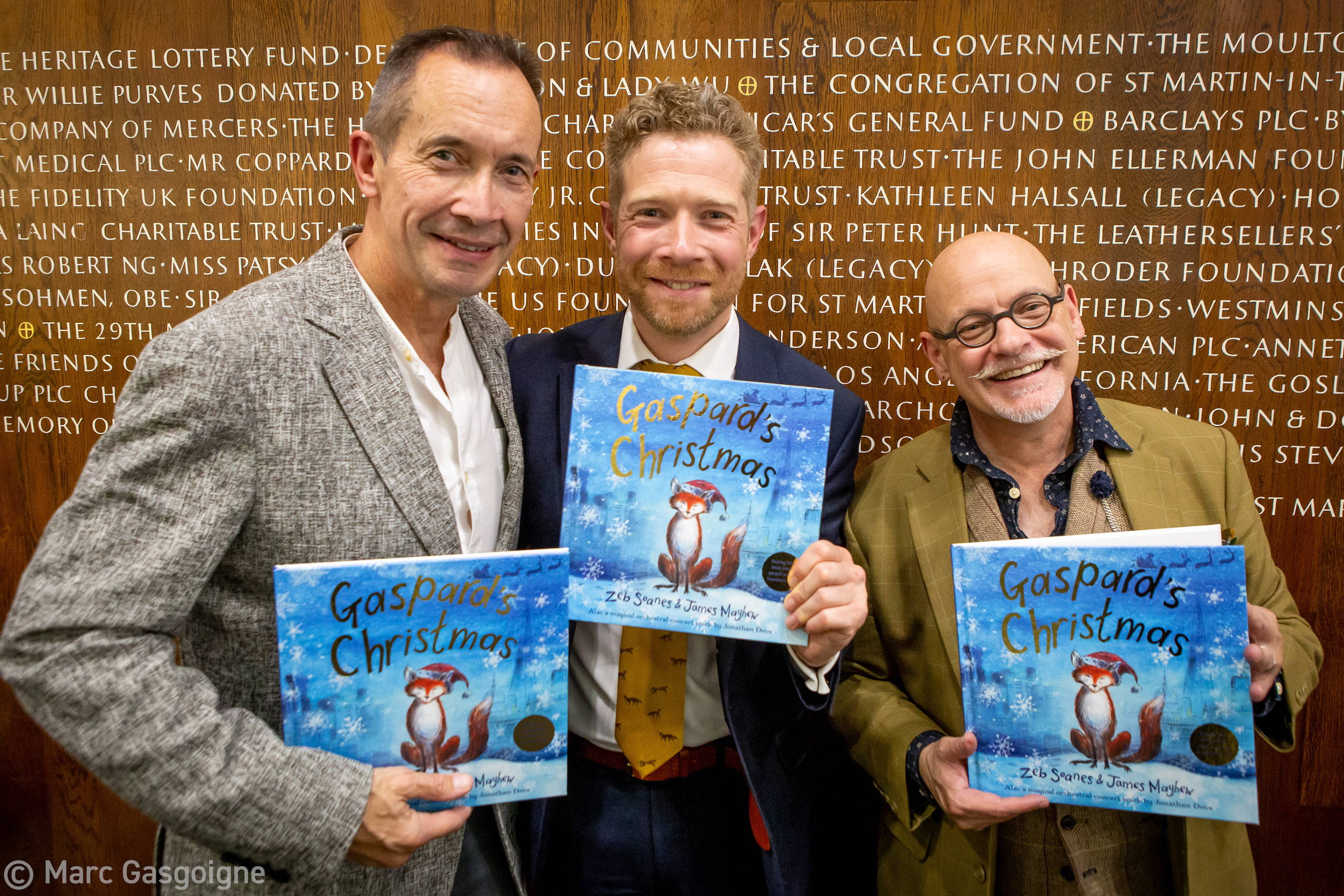 We then got to enjoy a short video of Zeb giving a reading to one of the local primary schools, and some live illustration from James. It was a truly marvellous event.
After the event, Zeb, James and Jonathan all signed copies of Gaspard's Christmas. The triple-signed copies can be purchased from the gift shop in The Crypt at St-Martin-In-The-Fields, just off Trafalgar Square.
Of the book, Sam Wells, Vicar of St. Martin-in-the-Fields said "We're delighted to be hosting the launch of Gaspard's Christmas at St Martin-in-the-Fields, including a very special performance of 'Christmas is Here' by Jonathan Dove CBE and Zeb Soanes, performed by the St Martin's Voices. Thanks to Zeb and James' generosity, royalties from the sales of Gaspard's Christmas will go to St Martin-in-the-Fields Charity in perpetuity, so that we can continue to offer funding for both individuals and organisations, to help people access suitable accommodation and keep it, right across the UK."
A huge thank you to the Gaspard team and St. Martin-in-the-Fields for hosting this wonderful event, and to photographer Marc Gasgoigne for providing these photographs.