Proceeds from Gaspard's Christmas to go to St. Martin-in-the-Fields charity
We're so pleased to announce that a portion of the royalties earned from Gaspard's Christmas will be going towards St. Martin-in-the-Fields, a charity that is committed to helping those who have become, or are becoming, homeless. St. Martin-in-the-Fields support frontline workers across the UK work towards ensuring that everyone experiencing homelessness can secure, and keep, a safe place to live. Being based in Gaspard's home-city of London, we couldn't think of a better charity to work with for Gaspard's Christmas. You can find out more about Gaspard's Christmas below:
Kindness triumphs in the festive fourth outing for Gaspard the Fox
A fourth installment in the Gaspard the Fox series by author Zeb Soanes and illustrator James Mayhew sees Gaspard discover a man lying in the snow covered streets of London. While Gaspard keeps the man warm, his friends Finty and Peter get help to ensure he has somewhere to go out of the cold.
As well as continuing the adventures of London's handsomest fox, Gaspard's Christmas also introduces children to the challenging but important issue of homelessness and covers a number of key teaching points, such as community and friendship, making it an ideal 'Christmas book with a message' for teachers and parents this festive season.
We have already been receiving high praise for this brilliant picture book.
'Gaspard already has the feel of a classic. Zeb Soanes and James Mayhew have created something both modern and timeless, a children's story absolutely lifting with charm and atmosphere.'Alexander Armstrong
'Best loved Gaspard the Fox is back for another heart-warming and magical adventure.' Julia Eccleshare, LoveReading4Kids
A note from Sam Wells, Vicar of St Martin-in-the-Fields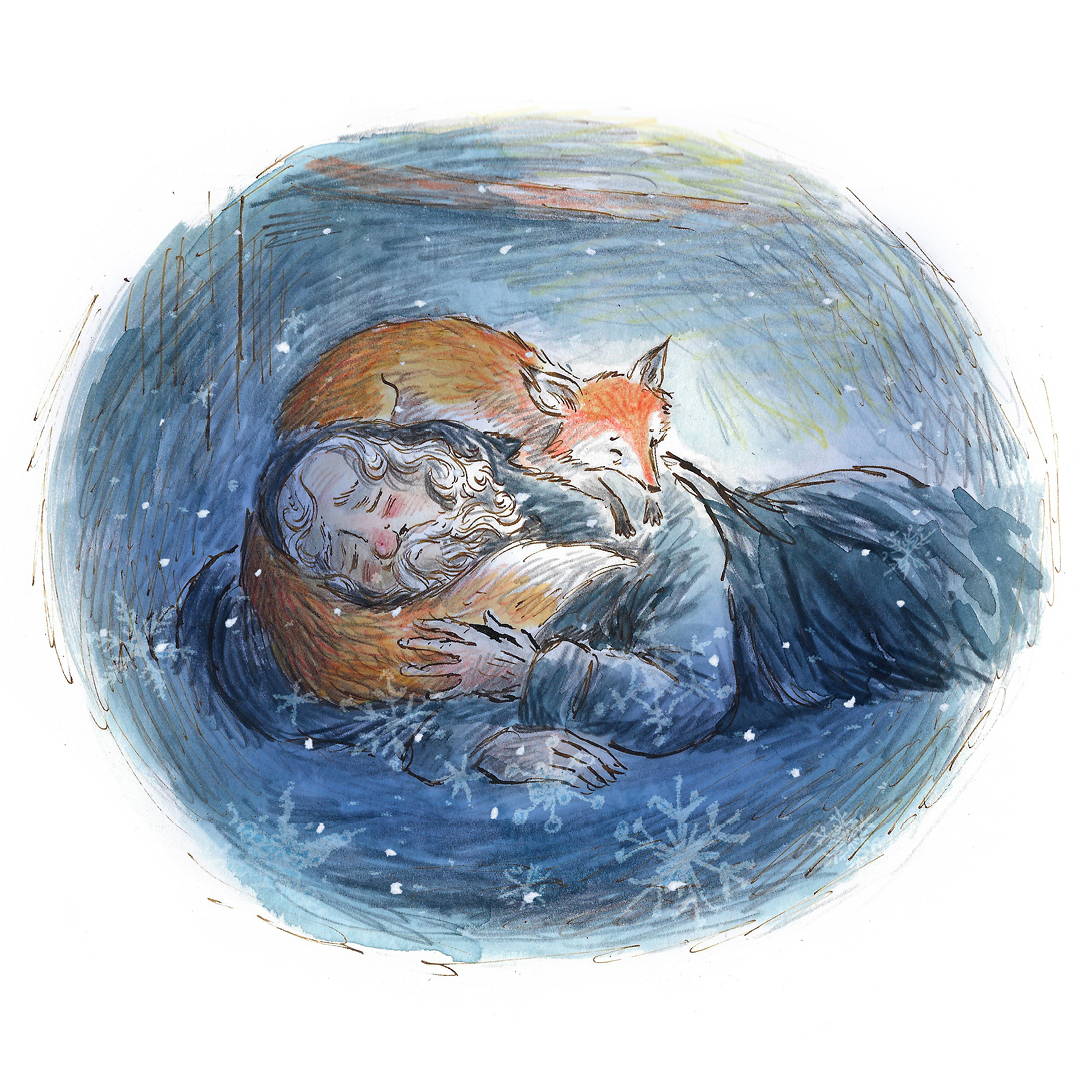 Dear Friend,

Imagine having nowhere to call home. No one to turn to when you're sador in trouble. St Martin-in-the-Fields is an unusual place. It's a church, acafé, a concert venue, and much more. For over a century, St Martin-in-the-Fields has been known for its work with people who have nowhereto turn. The St Martin's Charity helps people by paying the moneyneeded for a person to move into a home of their own. Sometimes theyneed money to stay in their own home – and we can help with that too.Even though St Martin-in-the-Fields is in Trafalgar Square in the centreof London, we can help people all over the UK, throughout the year.Everyone who buys and reads this wonderful book is helping someonefind a place to call home. That person can't say thank you. So I'm sayingthank you for them. You've become a person who opens for someoneelse the door to a real home.
Sam Wells,
Vicar of St Martin-in-the-Fields