Gaspard's Foxtrot hits Glasgow
This week marks the beginning of the Gaspard's Foxtrot National Schools Concert Programme with the Royal Scottish National Orchestra (RSNO) and author Zeb Soanes.
Throughout March and April, Gaspard the Fox will be hitting the road with RSNO and Zeb for a tour of some of Scotlands finest concert halls. This tour, organised by the RSNO as part of their 2022 National Schools Concert Programme, is free to all schools and nurseries across Scotland.
With a variety of in-person and digital opportunities for young learners, primary and secondary schools, and teachers, this year's activity builds on last year's successful National Schools Concert Programme, ensuring that everyone can take part.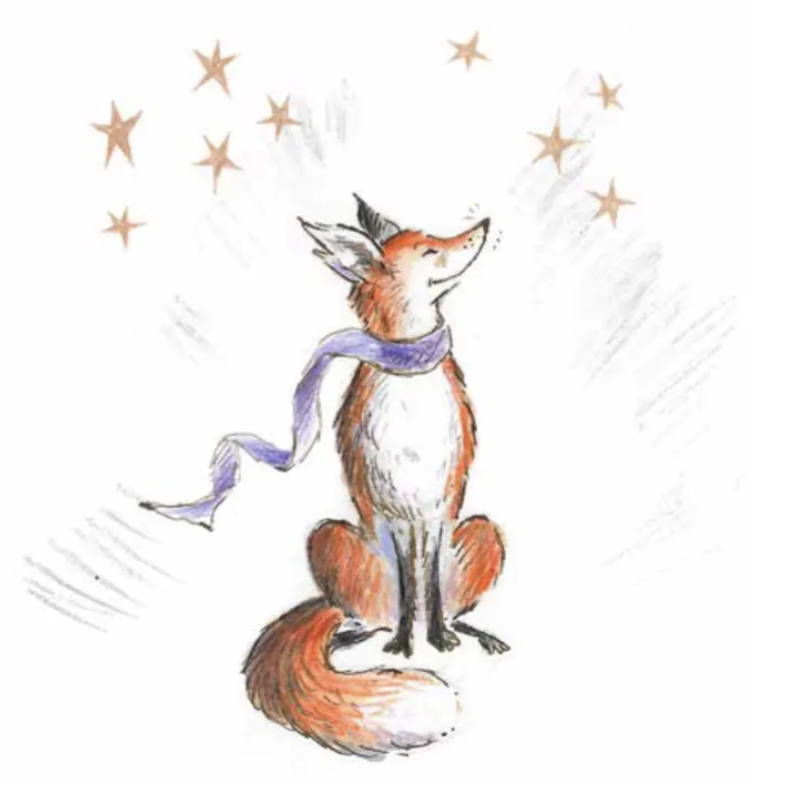 The programme includes:
- Live in-person concert experiences in Glasgow, Edinburgh, Dundee, Perth, and Aberdeen with a newly enhanced concert film including extra, unseen animation and an on-stage narrator. Tickets are free, but the availability is limited!
- Adapted concert films in multiple languages including British Sign Language, Gaelic, French, Polish, Chinese, Urdu, Romanian and Arabic.
- Live digital CPD event for teachers to aid with access and usability of the teaching resources.
- Live and interactive online workshops tailored for Primary, Secondary and ASN settings.
- Teaching pack with lesson plans and class resources for P1 up to S2.
Over 4,000 children joined Scotland's National Orchestra, Zeb and Assistant Conductor Kellen Gray at the Glasgow Royal Concert Hall. Throughout March over 8,500 children will attend concerts across Scotland and a further 40,000 have signed up to use the digital resources including an animated concert film. Schools can still sign up to receive the concert film and digital resource packages which will be available until the end of the academic year. The live in-person concert experience now travels to Edinburgh, Dundee, Perth, and Aberdeen. Here's what author Zeb and RSNO Director of Learning and Engagement, Andy Stevenson had to say: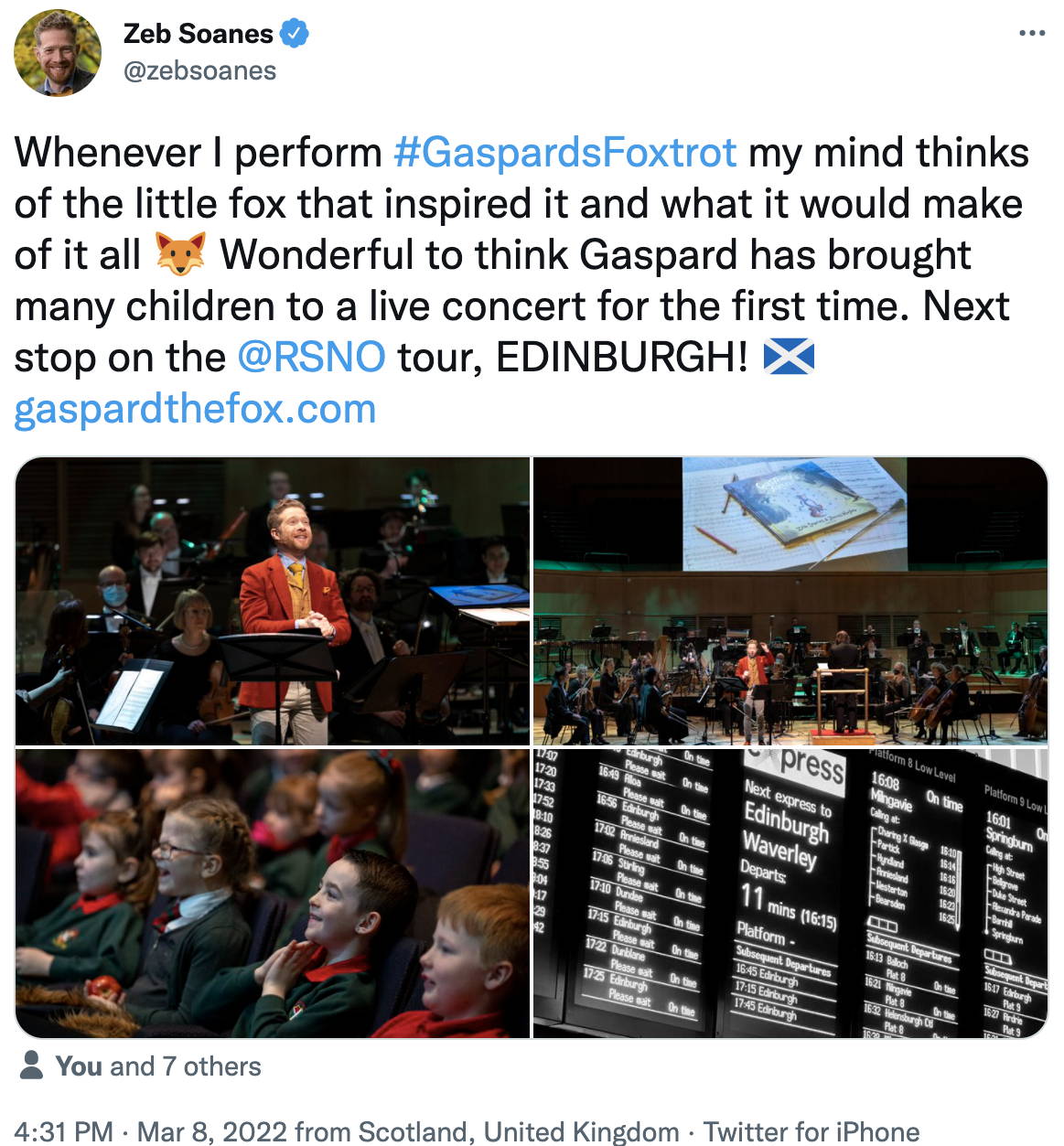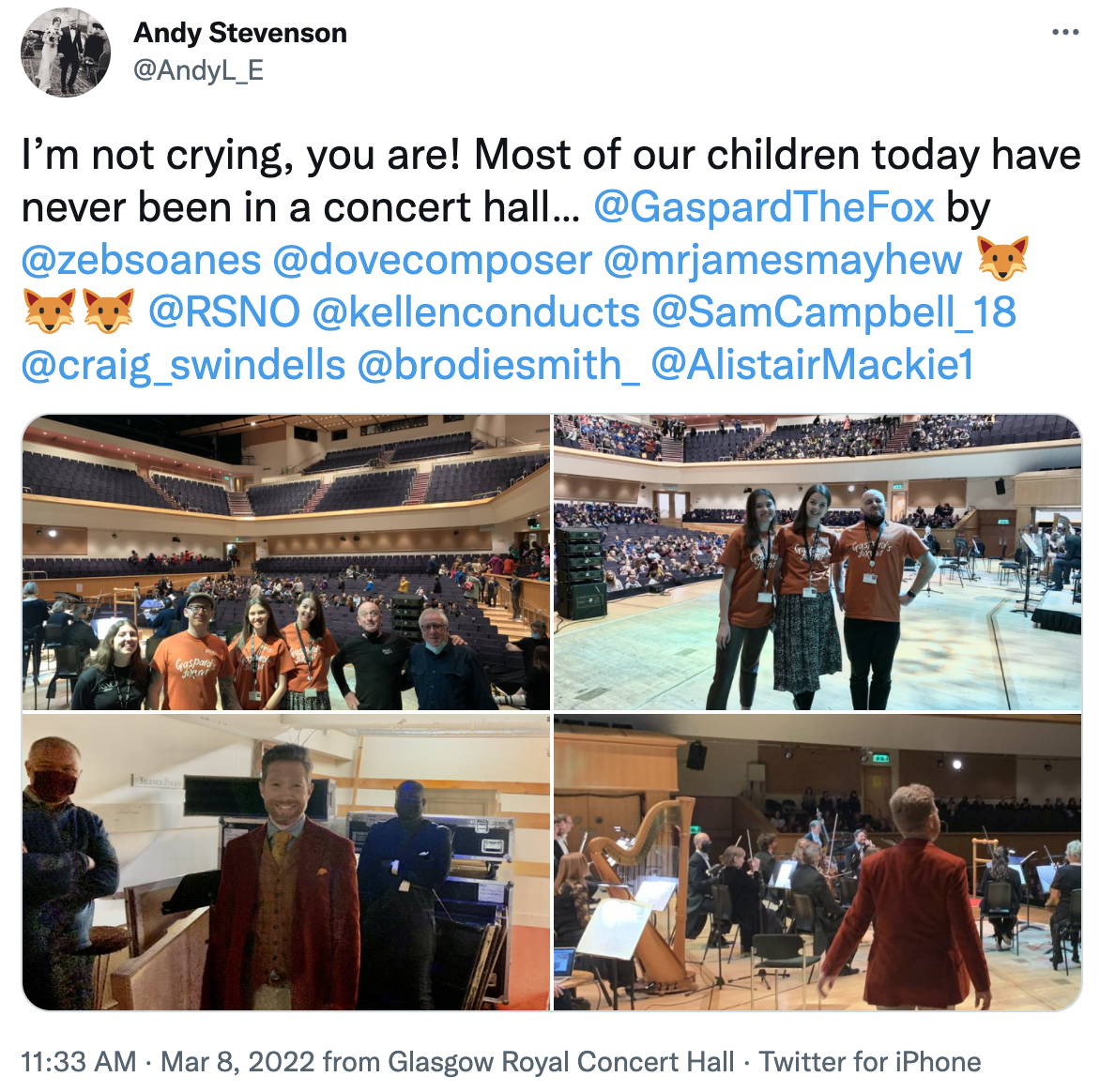 For many children in attendance, this was the first orchestral performance they had ever been to. Clapping along to Gaspard's adventure, a truly great day was had. Check out some of the superb shots captured by Martin Shield and RSNO below: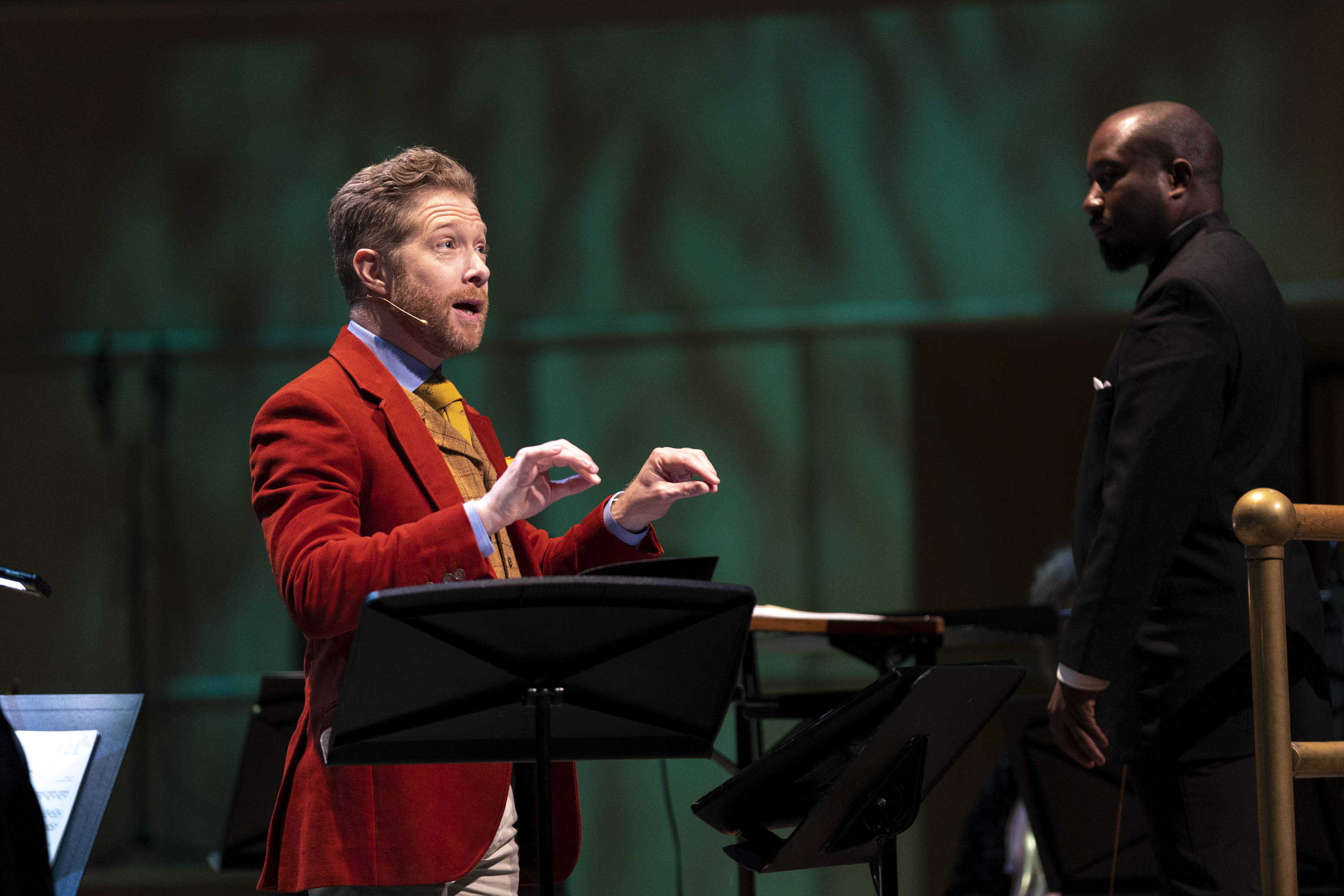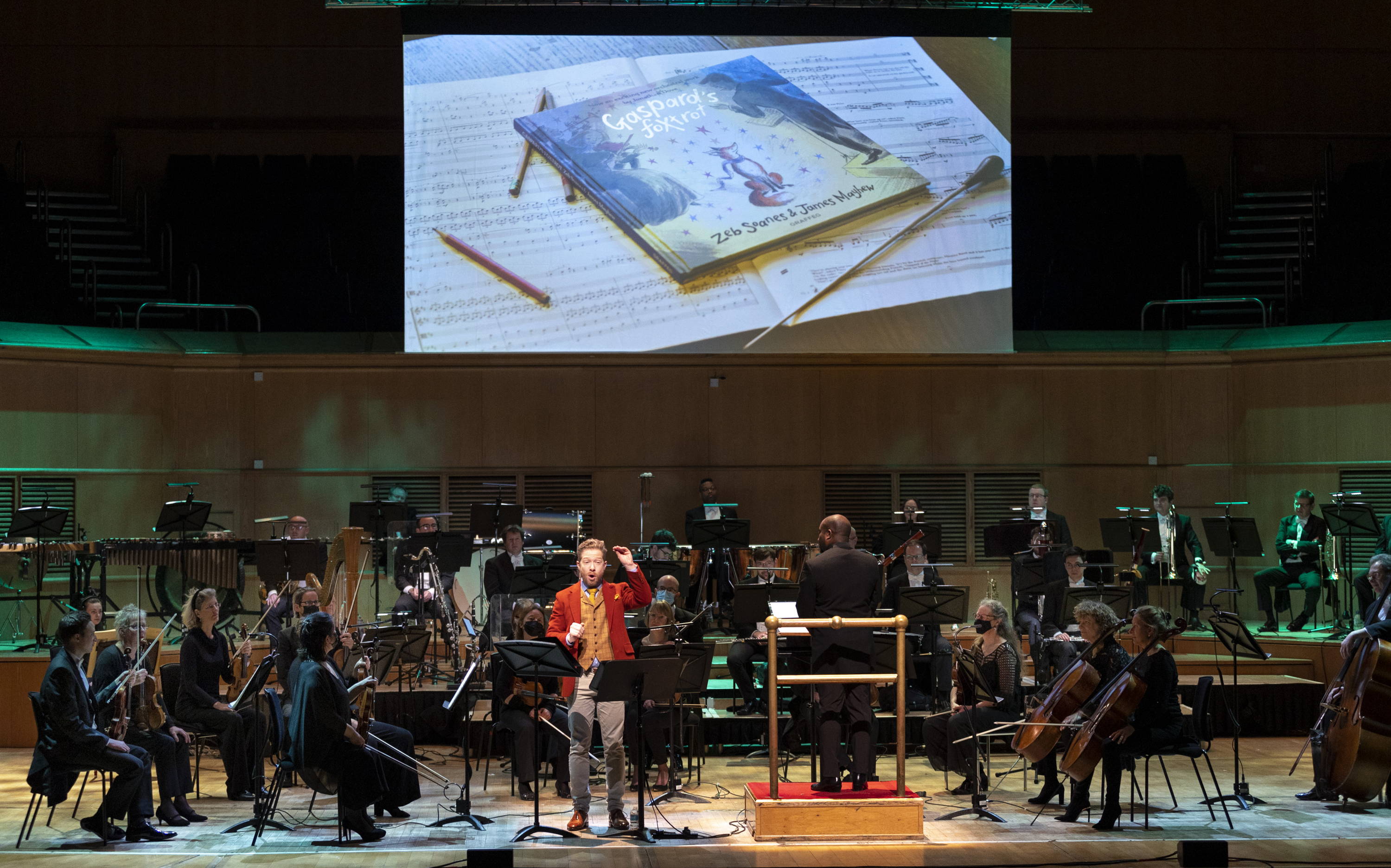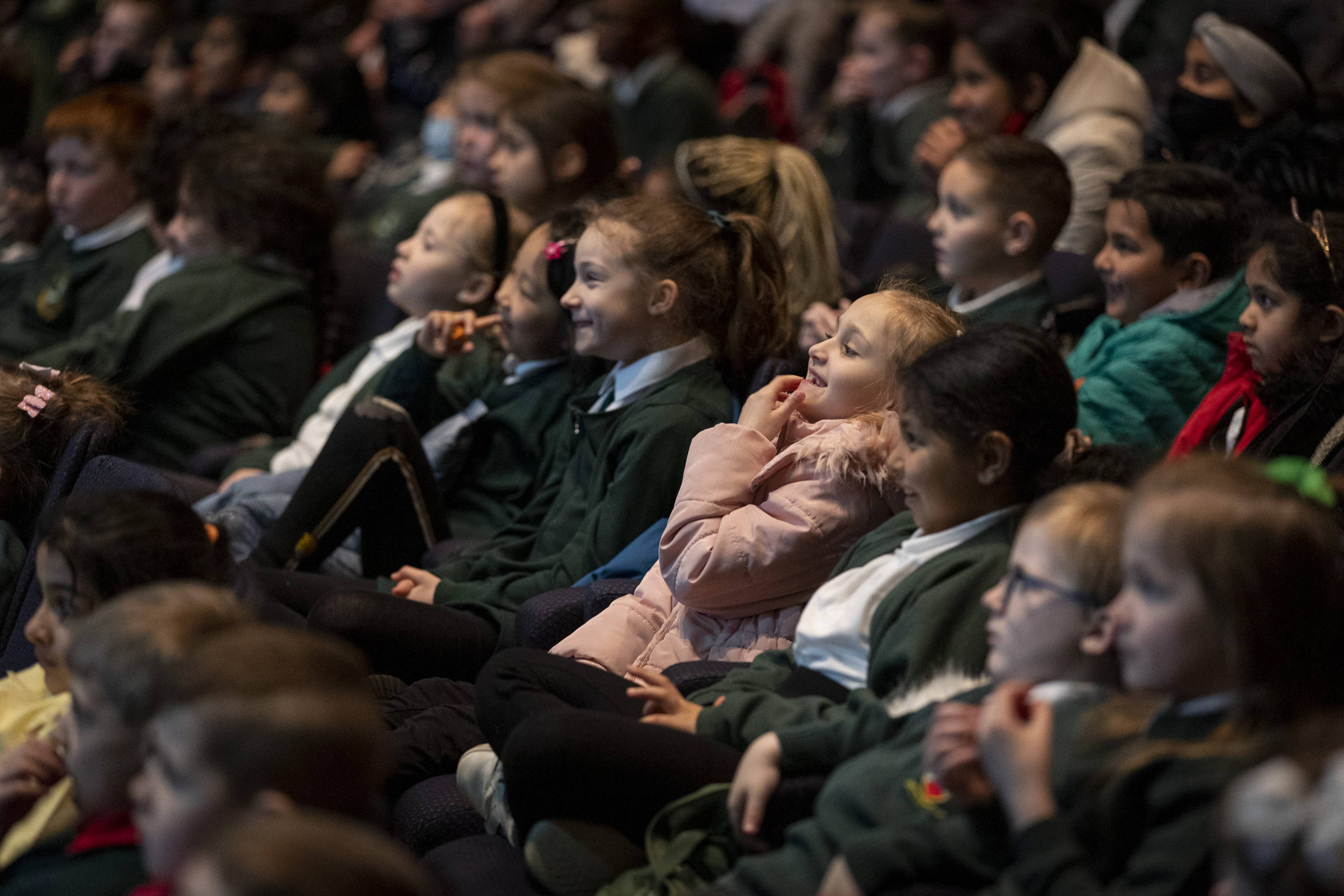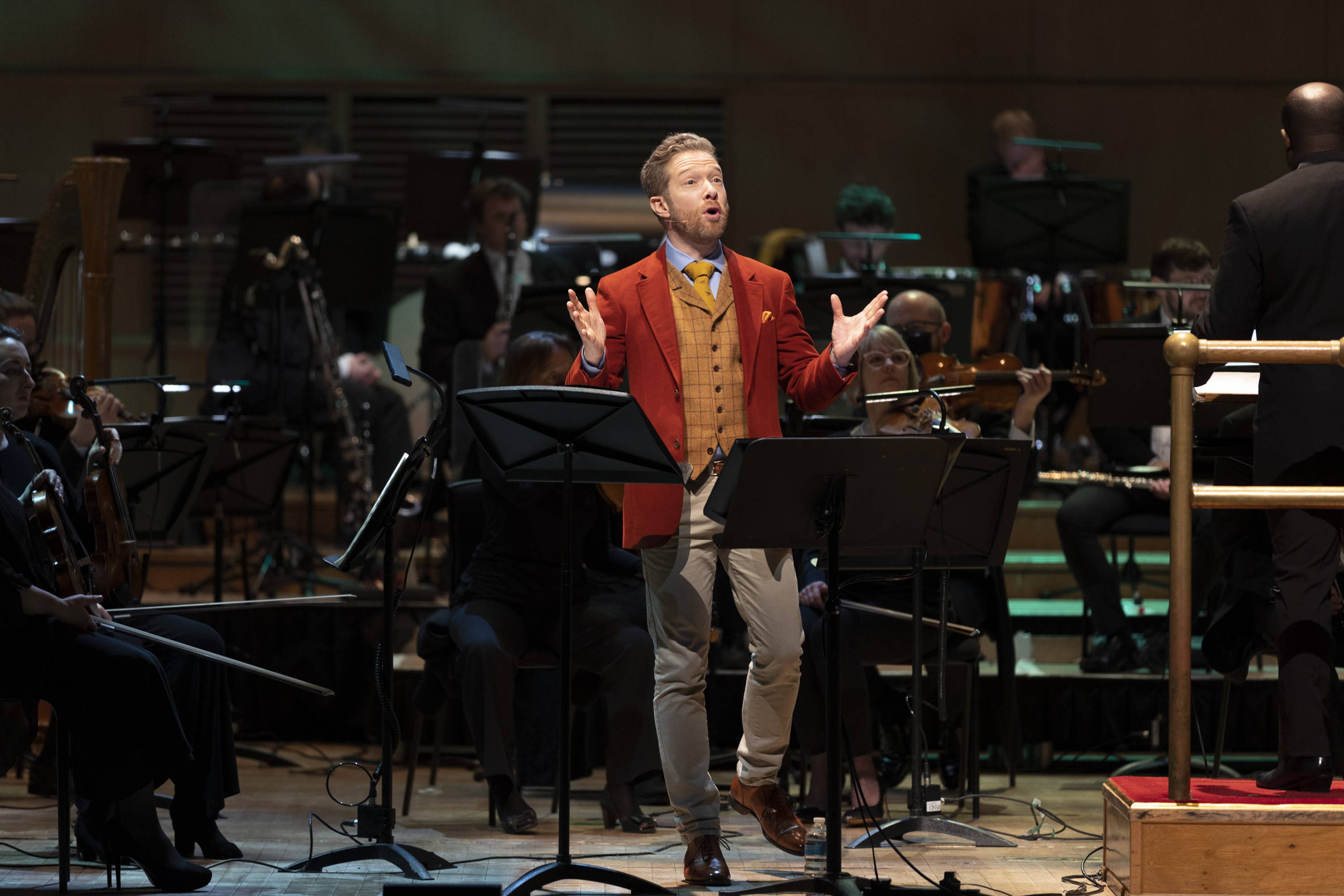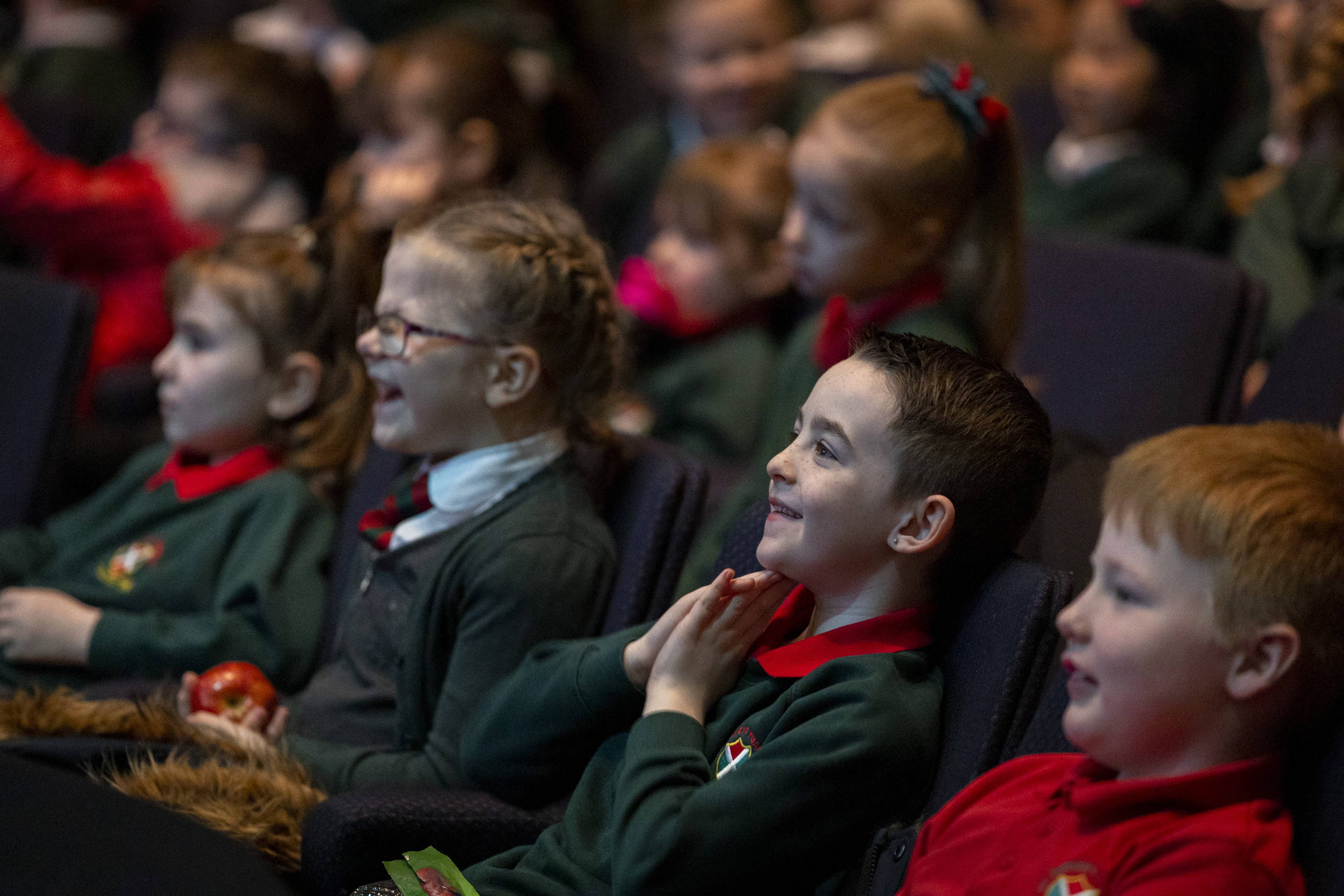 Find out more about the brilliant picture book that inspired all this, written by Zeb Soanes and illustrated by James Mayhew, below.
Gaspard's friend Finty the dog and her owner Honey are travelling to a classical concert in London's Hyde Park – if only Gaspard could join them! But while good-naturedly attempting to return Honey's scarf, the handsomest fox in London suddenly finds himself on a tour through the city's streets aboard Finty's bus passing some of London's best sight-seeing spots such as: Islington Green, Museum Street, Chinatown, the theatres of the West End, Piccadilly and many more.
This latest adventure in the Gaspard the Fox series written by Zeb Soanes and illustrated by James Mayhew sees Gaspard thrust literally to centre stage as he becomes a musical inspiration.