Invertebrates are Cool Wins English 4-11 Picture Book Award
We're so pleased to announce that Invertebrates are Cool by Nicola Davies and Abbie Cameron has won the English 4-11 Picture Book Awards for non-fiction age 4-7.
The 4-11 Picture Book Awards are presented by the English Association to the best children's picture books of the year. The winning books are chosen by the English Association and the United Kindgom Literary Association, from a shortlist selected by a panel of teachers and Primary specialists.

The panel wrote that Invertebrates are Cool is "a stunning book that encourages interest in the natural world and inspires children to explore their surroundings."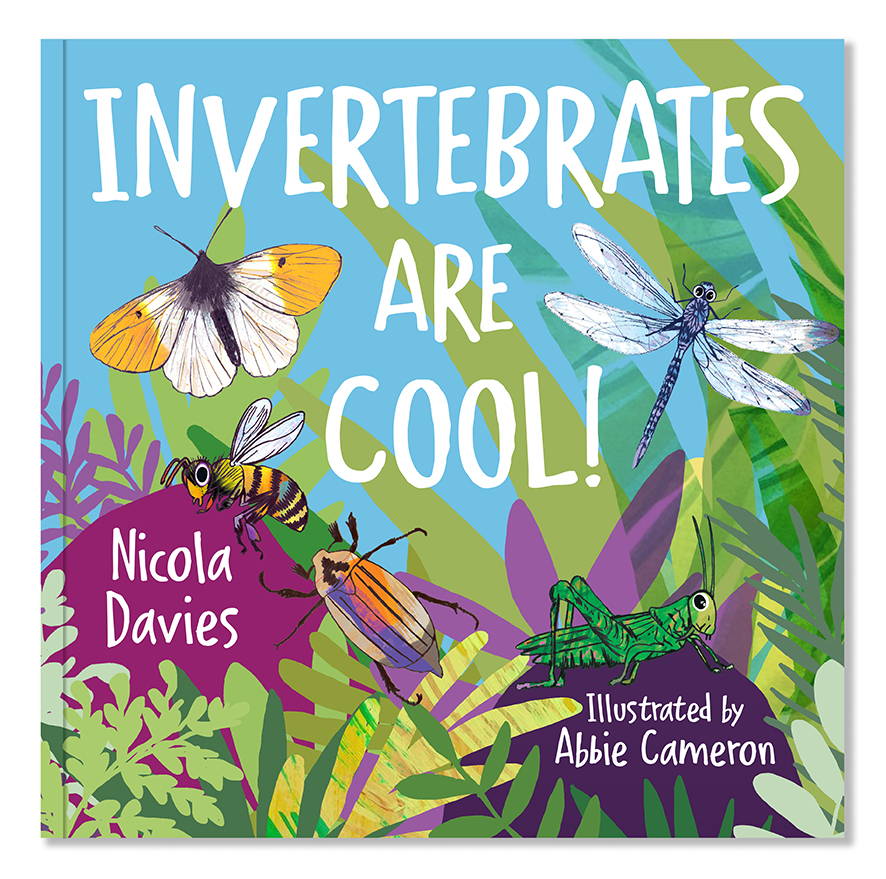 Invertebrates are Cool
Nicola Davies & Abbie Cameron
Think of an invertebrate. Are you thinking of a spider? Well, you're not wrong, but invertebrates are so much more! They include worms, snails, slugs, beetles and butterflies, and they can also be found deep in the sea as octopus, squid and more. Explore this world of bugs, mini-beasts and sea creatures in Nicola Davies's fantastic addition to her Animal Surprises series.

This title has also been shortlisted for the CLiPPA. Run by CLPE (the Centre for Literacy in Primary Education), the CLiPPA is the only award solely presented for published poetry for children in the UK. Established in 2003, the annual Poetry Award encourages and celebrates outstanding poetry published for children.

Nicola Davies is the author of more than 80 books including picture books, non-fiction, fiction and poetry for children and adults. She has written widely on many subjects including environmental science, children's rights, disability, grief and refugees. Recently two of her titles The Day War Came and The King of the Sky were endorsed by Amnesty UK.
Abbie Cameron studied illustration at University of Wales Trinity Saint David. Abbie's first published books were the Animal Surprises series. Abbie was highly commended for the Penguin Random House Design Awards 2014 and Animal Surprises made the Klaus Flugge Prize for Most Exciting Newcomer to Picture Books longlist in 2017. Abbie is based in Weston-super- Mare.