Mouse and Mole: The Secret of Happiness featured in The Times' Best Books for Children 2021
Absolutely delighted to have Mouse & Mole: The Secret of Happiness by Joyce Dunbar and James Mayhew in Nicolette Jones' 'Best books for children 2021' feature in The Times. In the article Nicolette Jones picks the year's finest books for young readers, from toddlers to YA. Mouse and Mole is in great company, with another title by James Mayhew, Once Upon a Tune, also featured.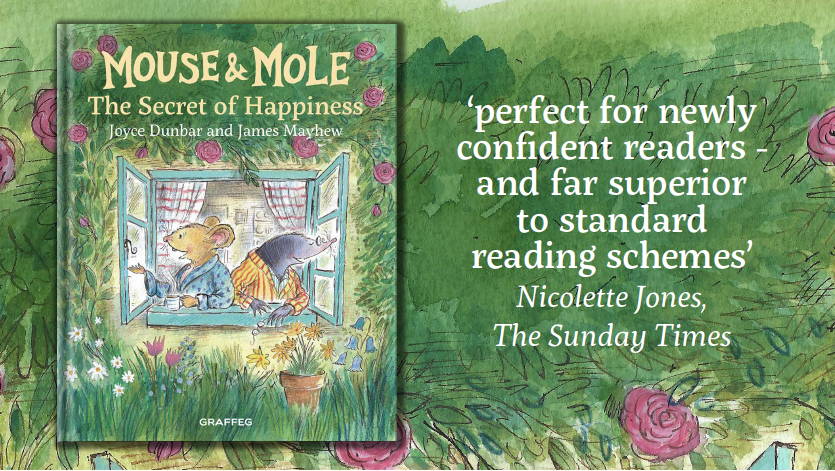 In the review, Nicolette Jones writes: "Mouse and Mole live in a country cottage with roses round the door, their companionship and dress — old-fashioned gent — reminiscent of Ratty and Mole. This sixth book in the series (although also self-contained) offers three stories about them in a picture book format that can be shared and read aloud, but is also perfect for newly confident readers — and far superior to standard reading schemes. The tales involve everyday incidents and provoke thought. If one of you is restless while reading, and the other is engrossed, why might it work to swap books? If you run several errands, does it feel the same as going"