Mouse & Mole on CBeebies on Christmas Day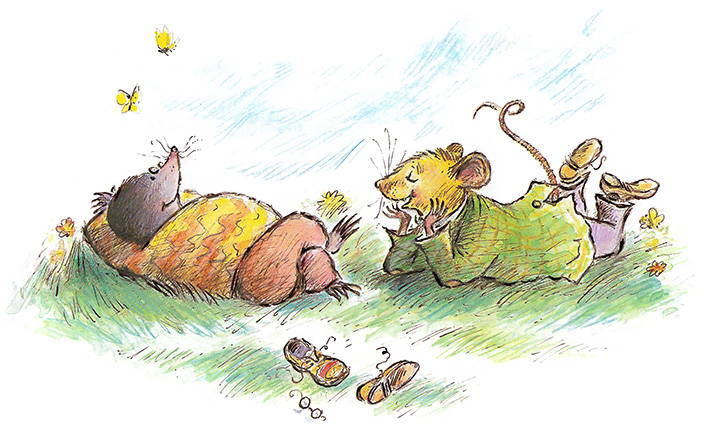 Mouse and Mole Animations to Broadcast on CBeebies on Christmas Day*
A Christmas TV special of Mouse & Mole is planned for 21 December and Christmas day at 17:15 on CBeebies*. Mouse and Mole are played by Richard Briers and Alan Bennett respectively and Imelda Staunton joins them for a Christmas special.

First published in 1993, Graffeg brought this series back in 2019 for children to enjoy today. Mouse and Mole is written by award-winning author and illustrator Joyce Dunbar and James Mayhew. A warm and gentle humorous book series for children about two furry best friends who find life full of little ups and downs.

*These times and dates are subject to change by the CBeebies schedulers.