Nicola Davies, Jackie Morris and John Mitchinson at The Poetry Bookshop Hay
On Sunday, The Poetry Bookshop welcomed Jackie Morris, Nicola Davies and John Mitchinson to The Globe at Hay to celebrate 5 years of The Lost Words and Nicola's latest poetry collection, Choose Love.
The event began with Jackie chatting with publisher John Mitchinson (Unbound) about the ever evolving phenomena that is The Lost Words. The audience got to hear how it has grown and where it has led her including the beautiful and meditative new work from Unbound 'Feather, Leaf, Bark and Stone' A pillow book of poems, dreams & stories typed on sheets of gold leaf and recently beautifully narrated on film by Michael Sheen.
Jackie and Nicola then read from Nicola's new book Choose Love published this month by Graffeg. In this moving sequence of poems Nicola Davies's text combines with the superbly evocative illustrations of Petr Horácek to provide insight into the real-life experiences of refugees forced to leave their homes and previous lives behind to face an unknown future.
'I offer these poems, in love and with respect, in the hope that readers will realise that nothing but circumstance separates any of us from the experience of being a refugee. Humanity faces an uncertain future, and there is only one choice that will get us through. We need to contemplate its deepest meaning and make it anew every day: Choose Love, choose love, every time.' Nicola Davies, 2022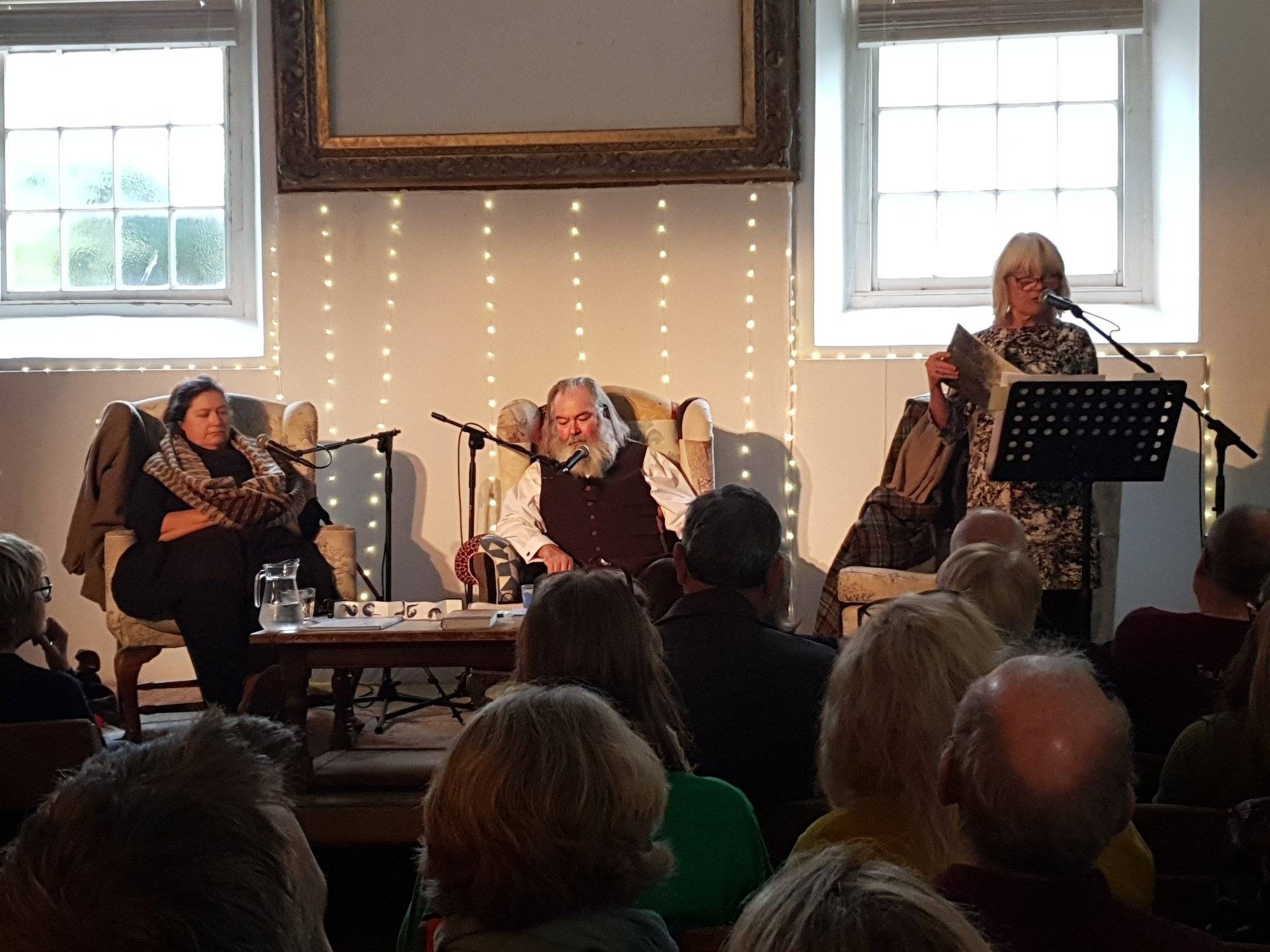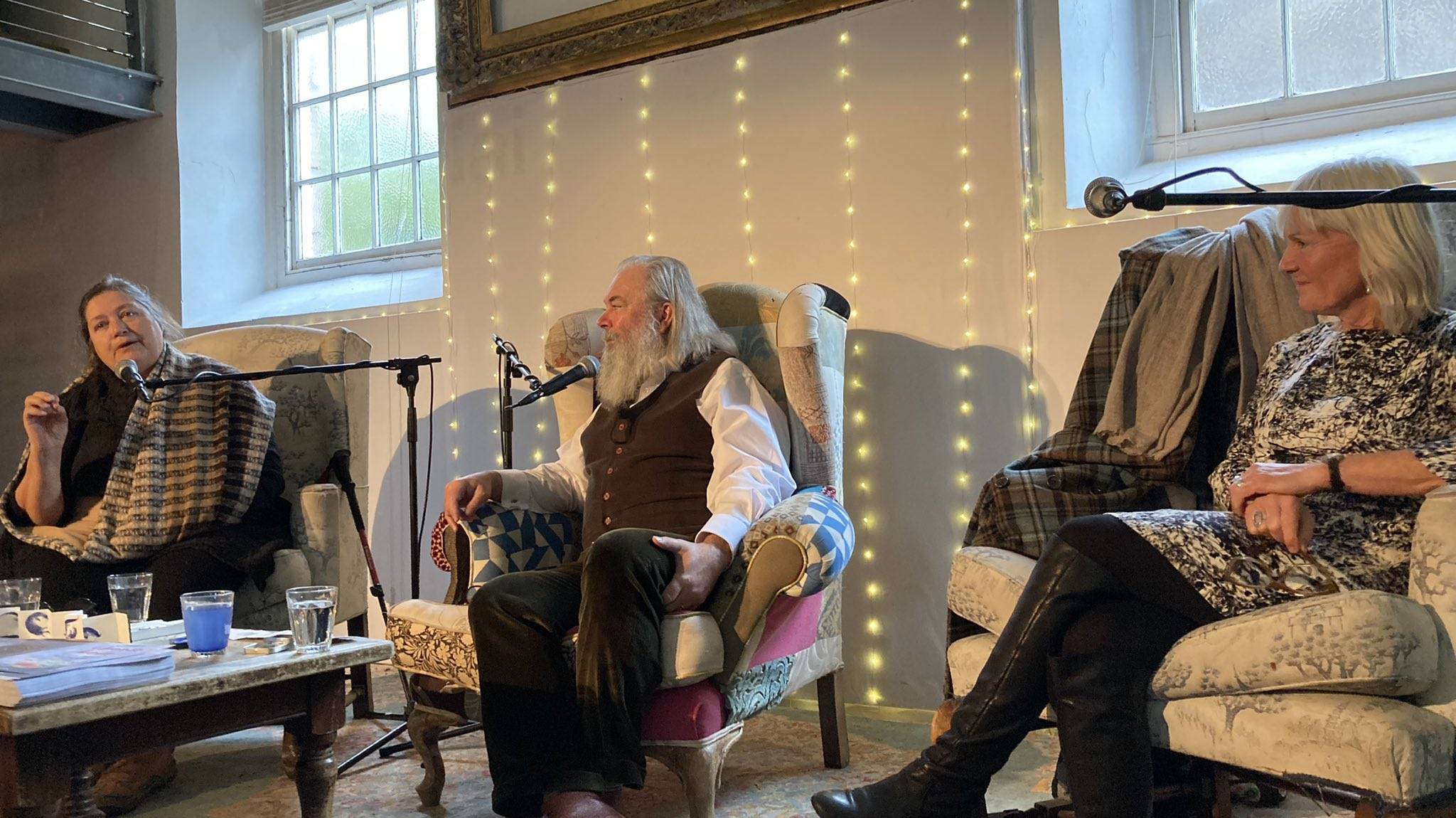 On the event, Nicola told us:
'It was a brilliant event…The Globe did a great job and it was a gorgeous venue. The room was packed every seat taken every nook and cranny full, but you could have heard a pin drop when I read from Choose Love. Many people came up and told me how the poems had moved them to tears and many people bought copies as Christmas gifts, because empathy and Choosing love is what Christmas is really about. Petr Horacek was there too so people got double signed copies.'
We'd like to send a huge thanks to The Poetry Bookshop for hosting such a wonderful event. Profits from Ticket Sales for this event will be split equally between three local charities – Hay2Timbuktu, Hay, Talgarth & Brecon Refugees and Brecon Foodbank.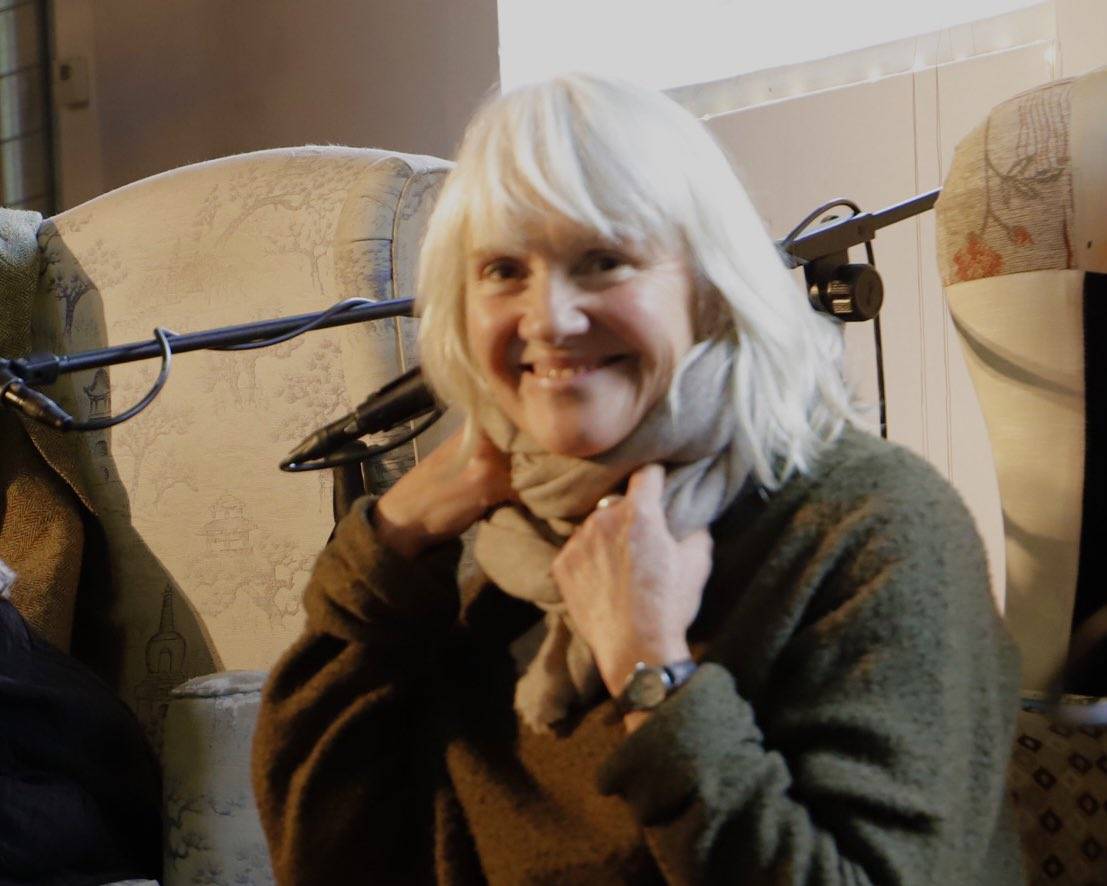 Nicola Davies is the author of more than 80 books including picture books, non-fiction, fiction and poetry for children and adults. She has written widely on many subjects including environmental science, children's rights, disability, grief and refugees. Recently two of her titles The Day War Came and The King of the Sky were endorsed by Amnesty UK.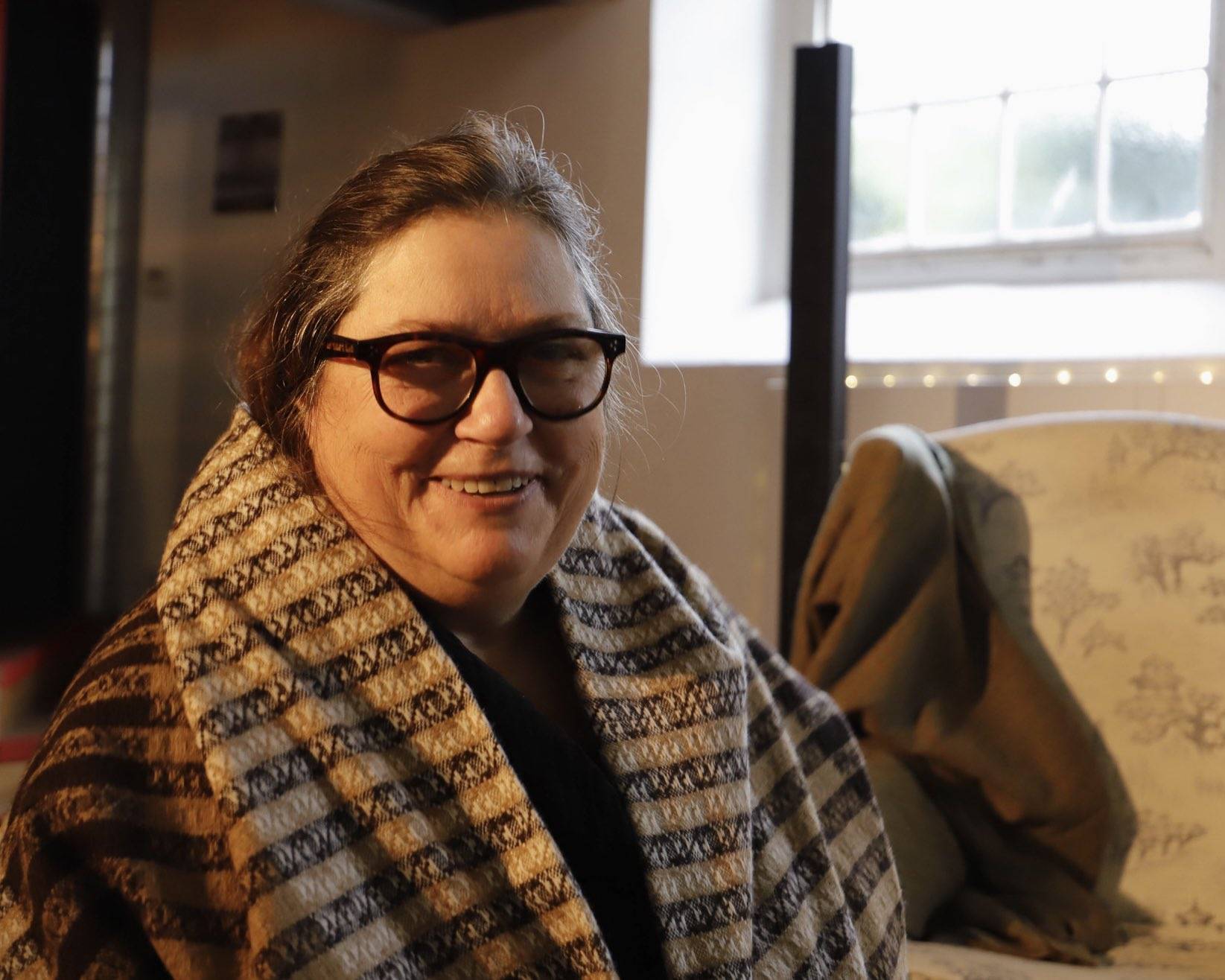 Jackie Morris is an artist, writer and painter. She lives and works in Wales and her work is informed and inspired by wild places and creatures. Her books include The Lost Words, co-created with Robert Macfarlane and recipient of The Greenaway Award for illustration, The Lost Spells, also with Macfarlane and How The Whale Became written by Ted Hughes.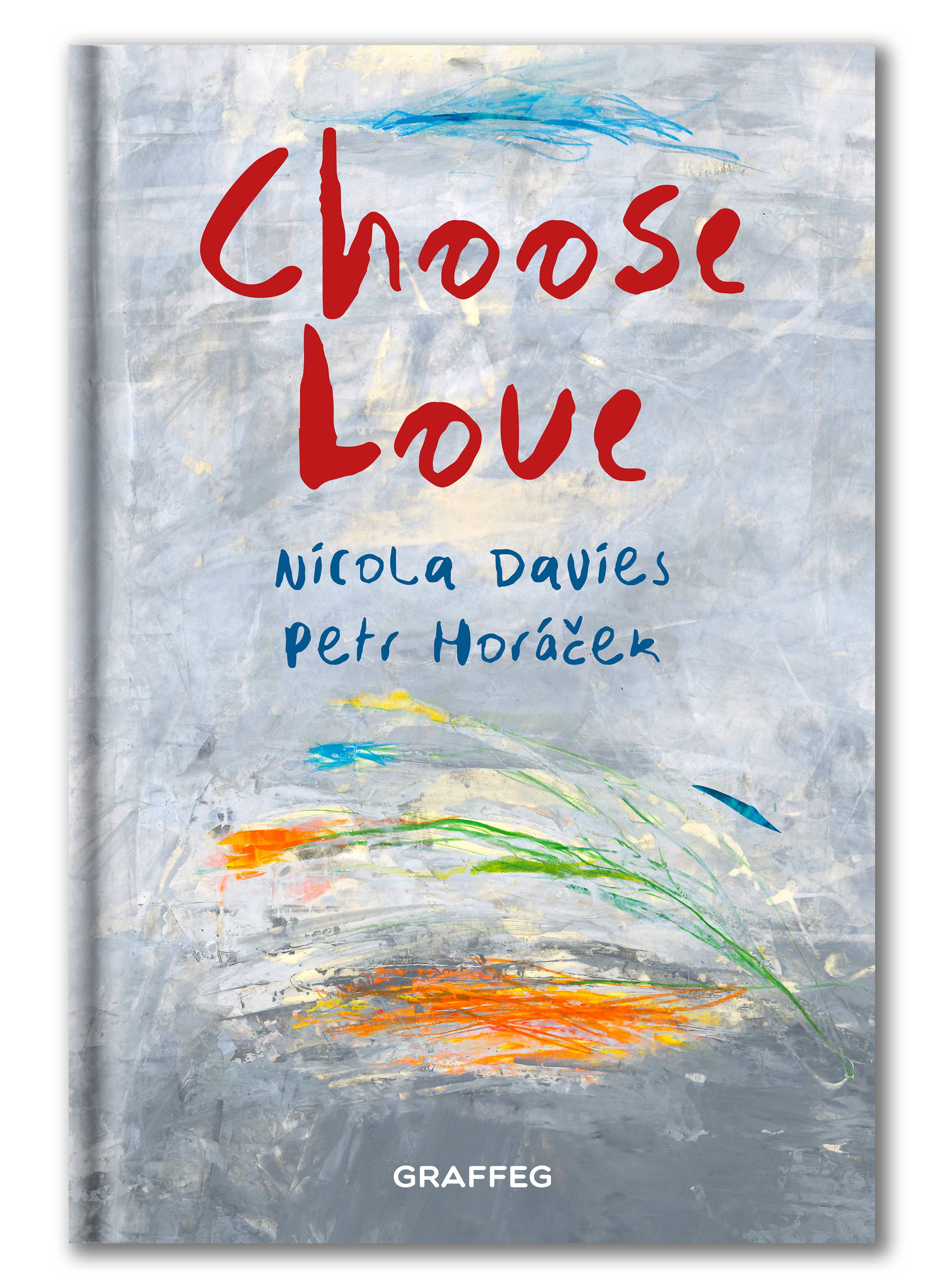 Choose Love
by Nicola Davies and Petr Horáček
Choose Love is a cycle of poems that highlights the experience of those forced to become refugees. The core of the collection was written in 2018 as part of a project with the charity Refugee Trauma Initiative.
With the permission of both individual refugees and aid workers, RTI shared with Nicola a number of true and poignant stories which were then used as the basis for short-form poems. Over the following years Nicola has added to this core of poems to create a coherent collection on the theme of forced migration, its wider causes and consequences.
Petr Horáček is an award winning illustrator and author of books for children. His books include The Best Place in the World, Puffin Peter, Blue Penguin, The Greedy Goat, Silly Suzy Goose and A New House for Mouse.
Petr illustrated Nicola Davies's book A First Book of Animals published by Walker Books, which was shortlisted for The Kate Greenaway Medal and in 2017 was awarded Schools Library Association Information Book Award.