Rita wants a Ninja
Rita is returning again in 2022 and this time she wants a ninja. Rita wants a Ninja is the third book in the highly acclaimed Rita series written by Máire Zepf and illustrated by Mr Ando and originally published by Belfast-based Irish language publisher An tSnáthaid Mhór. Find out more about Rita wants a Ninja below:
Meet Rita. She's a little girl with very big ideas. Rita loves to hide. She wants her very own ninja who will help her to train her body and mind. Hi-yaa! Then she will be quiet, quick and invisible. But when the ninja steals something close to her own heart, how will she respond?
When we asked author Máire about where the idea for a story about ninjas came from, she replied 'I do a lot of work with children – in classrooms, libraries and at literary festivals. When we brainstorm characters and invent new story-worlds together, ninjas manage to sneak their stealthy ways into the children's imaginations with great regularity. They are fascinated by them! So for this book, I started with that character and worked my way outwards into the plot of the story.'
Continuing, Máire told us about a ninja's suitability in the world of Rita 'Invisibility can be a very attractive thought for children – finding their own little spot just for themselves where no one can find them. But ninjas are also supremely powerful in other ways, not just physically but in terms of their mindfulness and mental stamina. Children often struggle with the lack of control and mastery they have over their lives, and so the idea of Rita achieving invincibility was fun to explore. I also loved the idea of making a game of hide-and-seek in the illustrations where the children have to spot hidden Rita.'
The Rita series is brilliantly illustrated by Andrew Whitson, perhaps better known as Mr Ando, whose illustrations are as comical as they are thought-provoking. Take a look below to see some of his impressive spreads.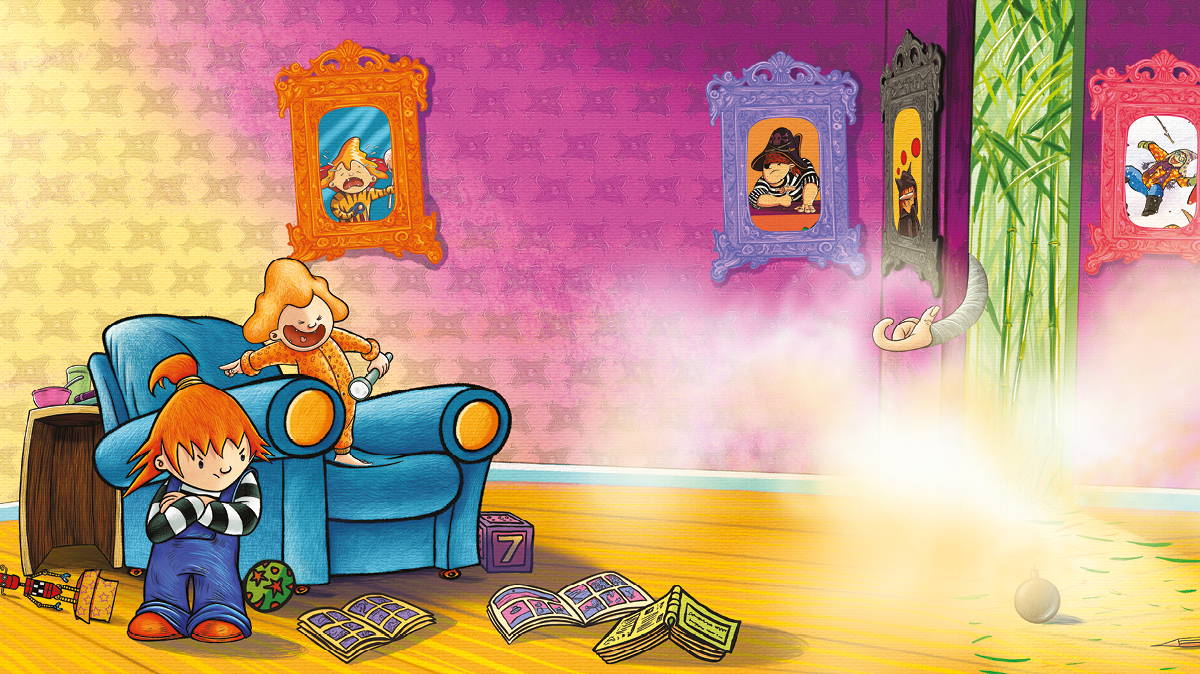 In Rita wants a Ninja we see Rita transported to some really exciting locations. When we asked Mr Ando about the inspiration behind the locations, he told us 'The location of this book is based in the land of the ninja and is drawn from the concept that Rita and her brother begin their games in the safety of their house, then, as Rita's imagination fires up, they experience the humid climate of bamboo forests of the lowlands, then up into the moderate lakes of the highlands and finally into the highest colder snowcapped mountains where the house of only the most accomplished Ninja train.The idea was to show that on the path to becoming a ninja, one must endure the most extreme environmental conditions on the journey to enlightenment!'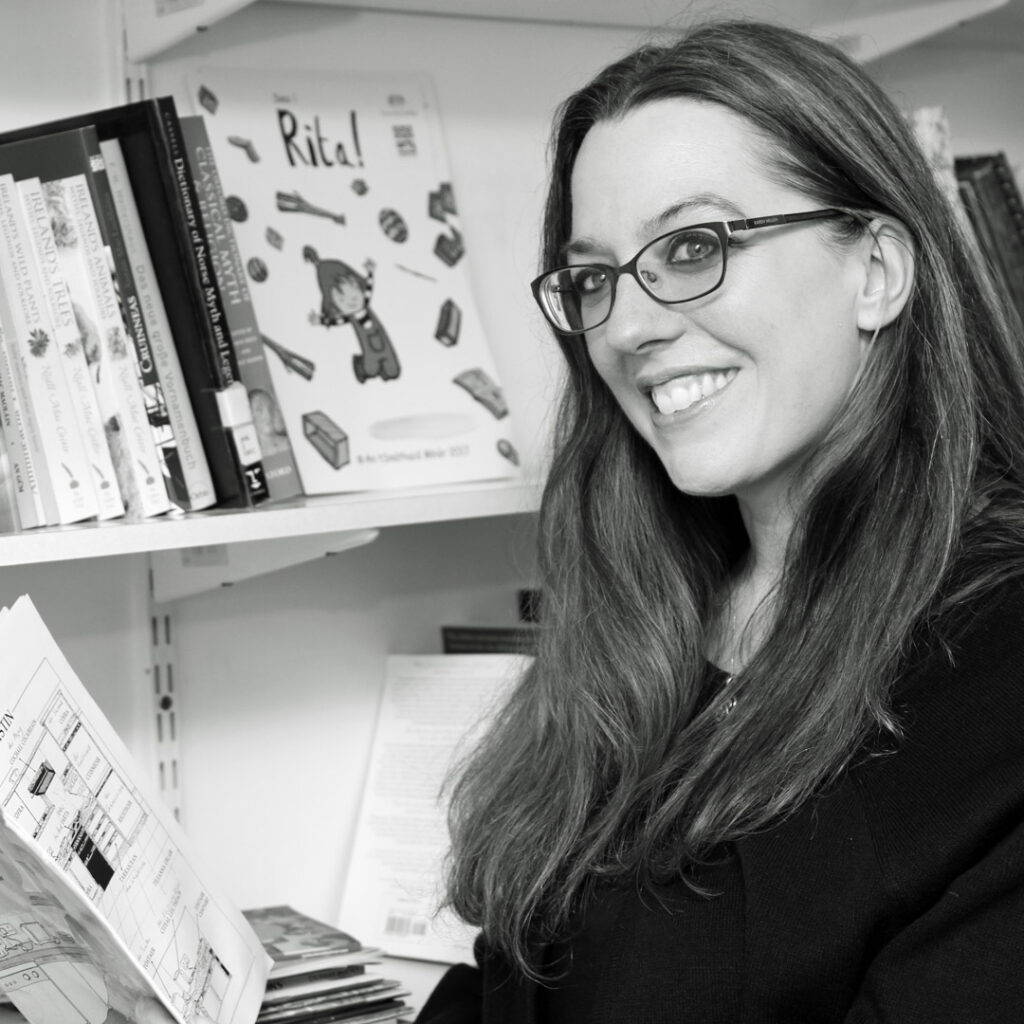 Máire Zepf is the first ever Children's Writing Fellow for Northern Ireland. Based at the Seamus Heaney Centre for Poetry at Queen's University in Belfast and supported by the Arts Council of NI, her role provides a voice for children's literature in Northern Ireland.
You can visit her website here.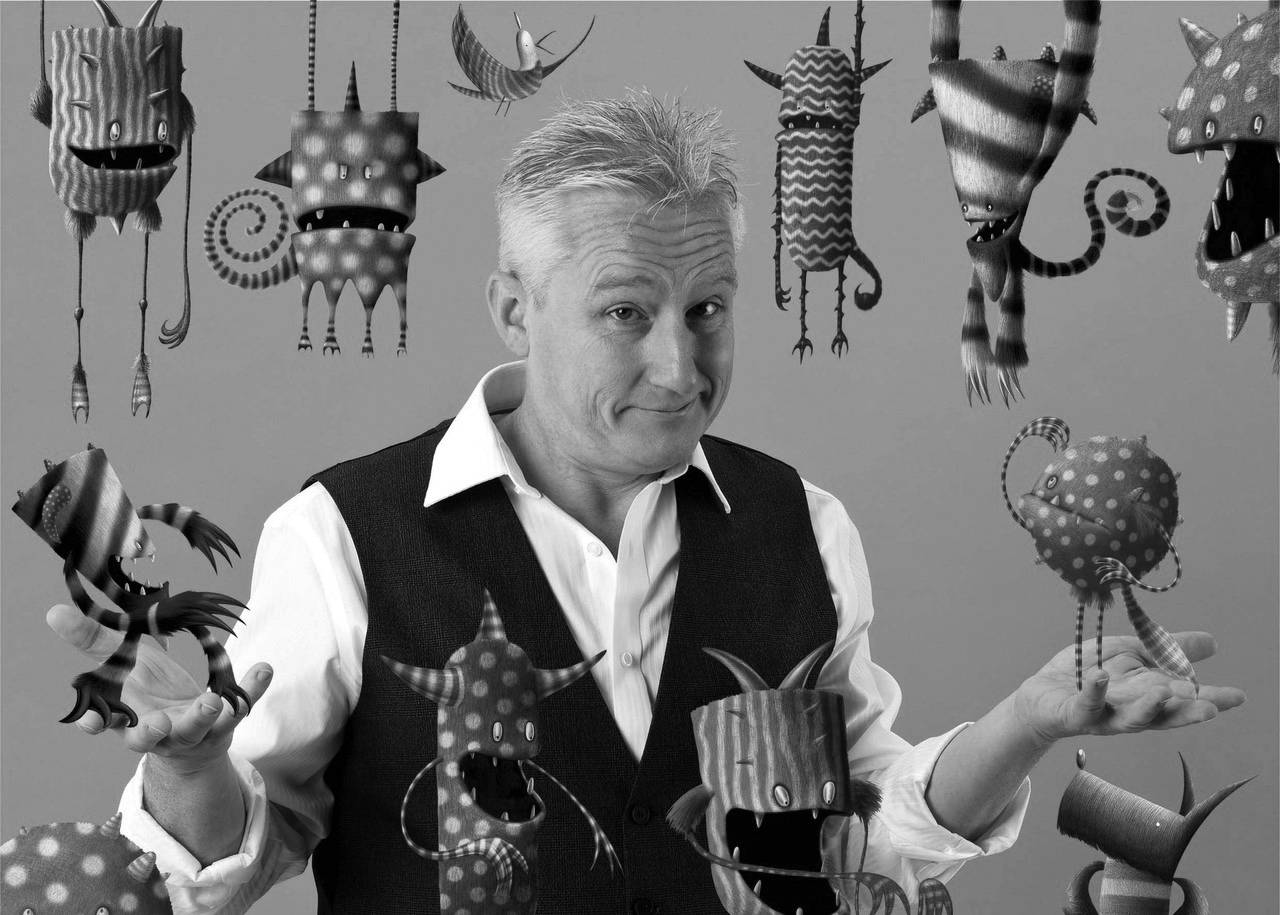 Andrew Whitson is an award-winning artist and Belfast native who likes to be called Mr. Ando! He lives in an old house which is nestled discreetly on the side of a misty hill; at the edge of a magic wood, below an enchanted castle in the shadow of a giant's nose.
Andrew is also the illustrator of the Molly series, written by Malachy Doyle, following the adventures of Molly and her friends and family on the small fishing village island.