The Lightbringers in the Senedd
Helen Mary Jones, Plaid Cymru AS/MS for Mid and West Wales, made a two-minute statement in the Senedd on Wednesday 10 February about the recent Carmarthenshire schools Lightbringers project. The project, which began on 2 February to coincide with Candlemas, involved schools using the book's message of 'the light will return' to inspire children's creativity as well as starting important conversations about their well-being during lockdown and their future hopes.

During the past week, schools across Carmarthenshire have read The Lightbringers and Y Lanternwyr, its Welsh-language edition, discussed the folkloric traditions that inspired the text, the Mari Lwyd and wassailing, and made lanterns. Children aged 3-11 created beautiful examples from a range of materials, including painting on glass, colourful paper, card, plastic and tins. They then lit them using LED 'candles' and displayed them on Twitter using the hashtag #TheLightbringers.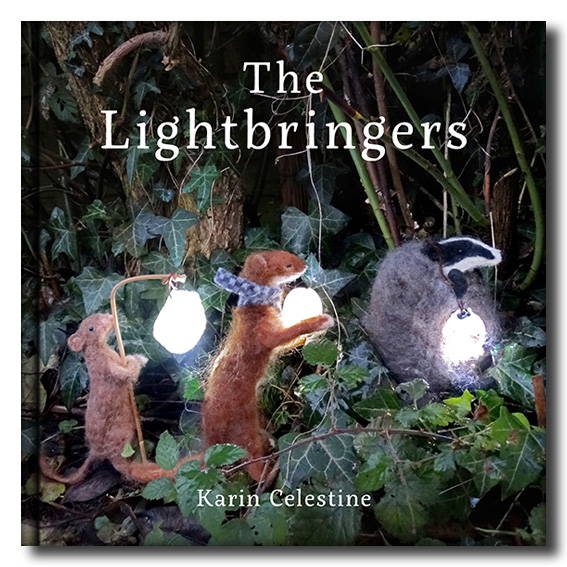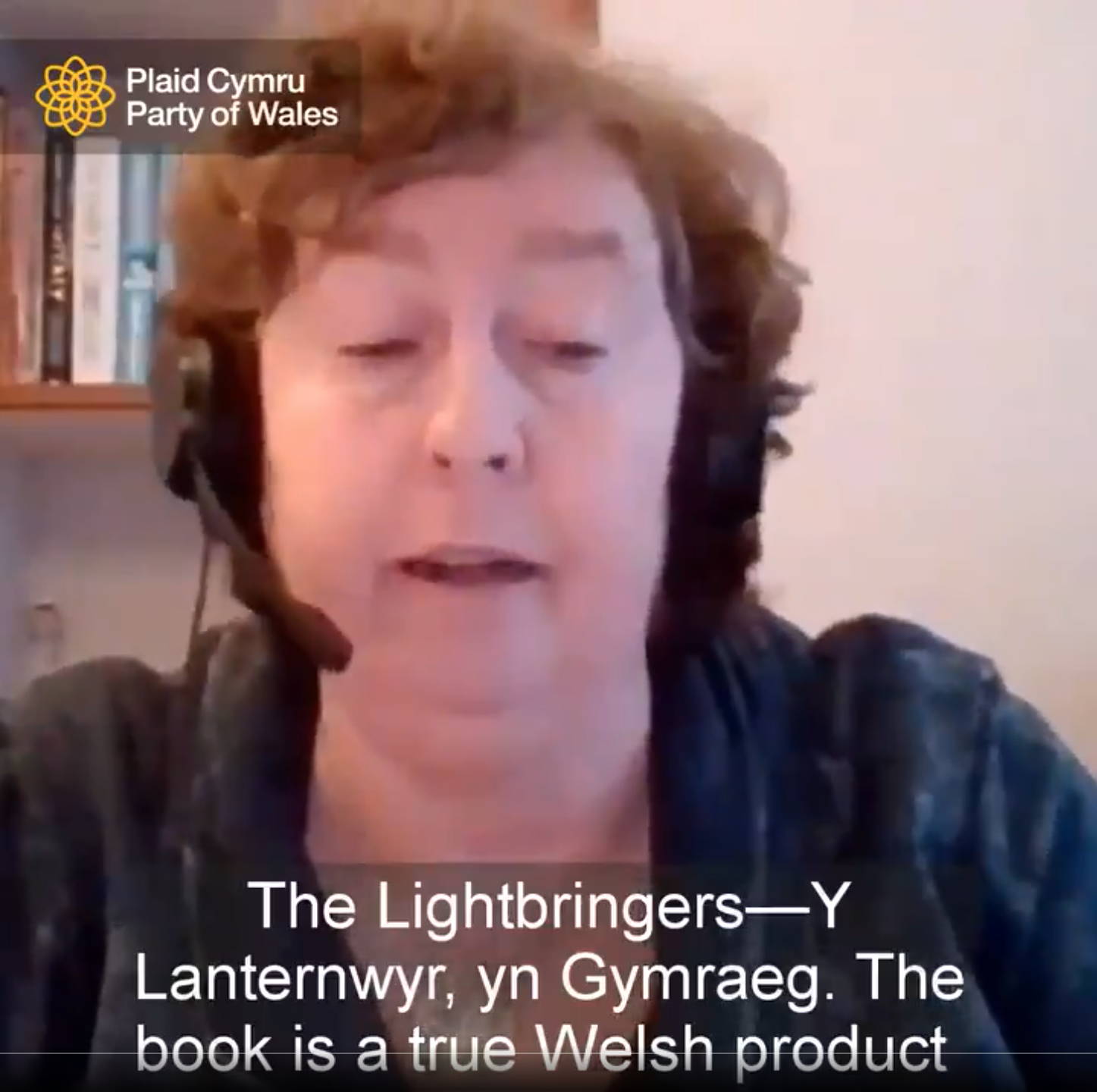 Image from Team Helen Mary Jones AS/MS's Twitter page – click here.

Talking about the project, Helen Mary Jones said, 'Last week my timeline was literally illuminated by hundreds of beautiful lanterns. The lanterns were made by children across Carmarthenshire as part of the Lightbringers project … For me they did exactly what was intended. They brought light in dark times. The lanterns made me smile and seeing the children's proud and smiling faces made me feel really hopeful, and I'm sure that I speak for many others who saw these lovely lanterns too.'

Called a 'true Welsh product', The Lightbringers was written by Monmouthshire-based author Karin Celestine and published by Llanelli-based publisher Graffeg. It focuses on people coming together with hope and positivity and that a way out of the darkness is always possible. Bringing to mind the traditions of the Mari Lwyd from South Wales, The Lightbringers text is accompanied by photographs of the felt creatures made by Karin visually telling the story, hand-drawn illustrations by Tamsin Rosewell and notes on folklore traditions during the winter solstice by Pamela Thom-Rowe.

The Lightbringers is available from Graffeg, with Y Lanternwyr set for general publication on 9 March 2021.