The Second Wave

Today marks the publication of The Second Wave, written by Dr Ami Jones and shot by Glenn Dene. This is our second and hopefully our last book documenting the day-to-day struggles of the NHS family's fight with COVID-19. Find out more below: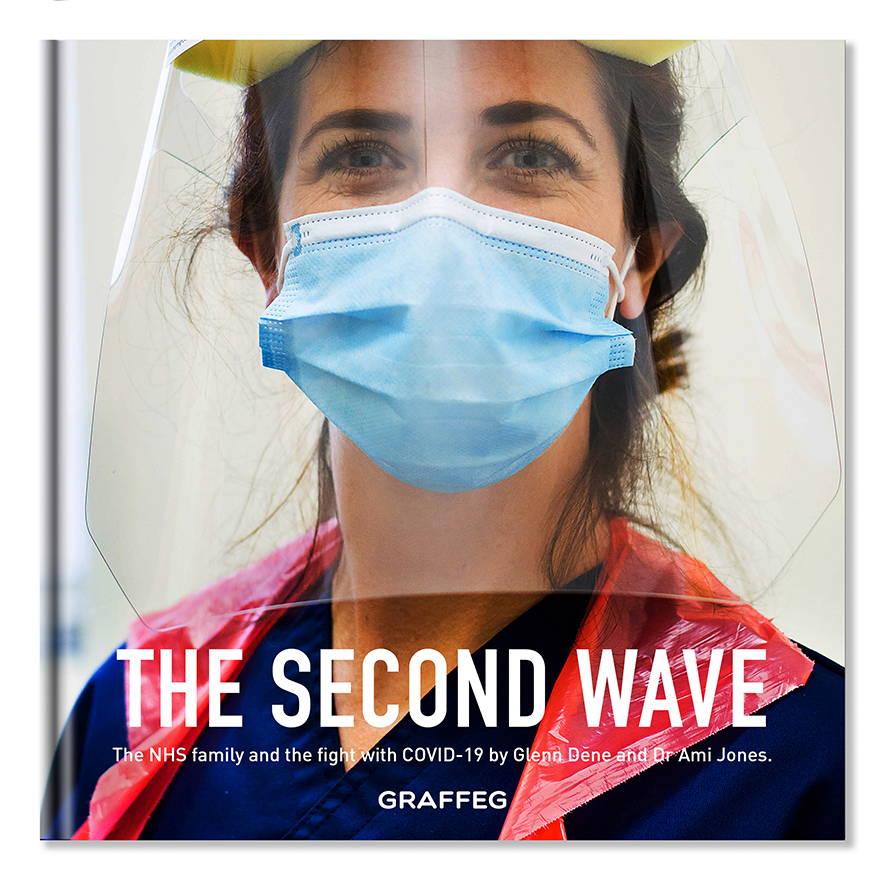 As COVID-19 struck, the nation found itself humbled by the selfless attitude displayed by NHS staff across the UK. People clapped, drew rainbows, provided food – anything to show appreciation for those whose working day meant exhaustion, the risk of life-threatening illness and constant emotional stress. But as one wave ended, the second wasn't far behind…
Join photographer Glenn Dene and Dr. Ami Jones as they say farewell to Nevill Hall Hospital and hello to Grange University Hospital, all while dealing with the trauma of the global pandemic and its effects on their department and community.
Glenn Dene is a South Wales-based Operating Department Practitioner who works for Aneurin Bevan University Health Board. In 2017 his documentary photography project Magpie, which follows the lives of ten children with ASD, was published in fourteen countries. In 2019 he published his first novel, Rotten Apples Comedy Club.
Dr Ami Jones MBE is a Consultant in Intensive Care Medicine, Pre-Hospital Emergency Medicine and Anaesthesia who works for Aneurin Bevan University Health Board and EMRTS Cymru / Wales Air Ambulance. In 2017 she was awarded an MBE in the Queen's Birthday Honours.
Check out this book trailer to have a sneak peak into what the book contains: