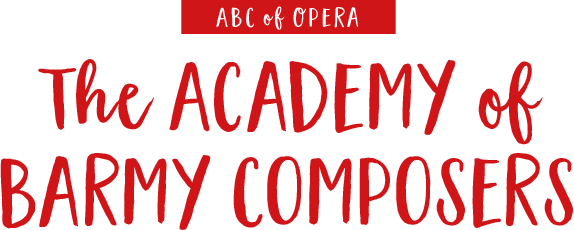 These are the songs from ABC of Opera: Baroque and ABC of Opera: Classical for listening or downloading.
All music by Philip Jewson & John Quirk.
Dyma'r caneuon o ABC yr Opera: Baróc a ABC yr Opera: Clasurol ar gyfer gwrando neu lawrlwytho.
Cerddoriaeth i gyd gan Philip Jewson a John Quirk.

Where did it all begin (Baroque front page)

The BAA ROCKERS RAP (page 18)

Maestro Monte makes Opera Pop'lar (page 23)