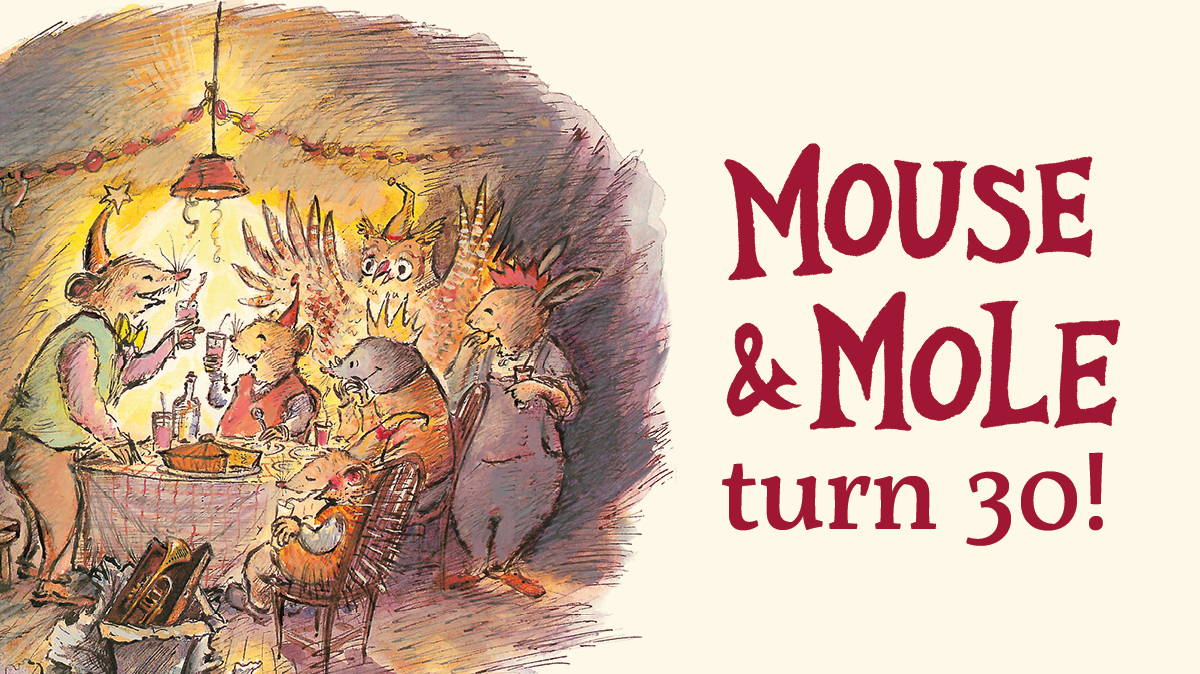 Happy Birthday Mouse & Mole!
The Mouse and Mole books are wonderful short stories written by Joyce Dunbar for children and adults to enjoy together, charmingly illustrated by James Mayhew. The timeless, warm and gently humorous stories feature two furry friends, who find life is full of little ups and downs, they share together. The two explore the world around them, discovering the answers to their many questions through helping and understanding each other, with a little kindness and tolerance.
They've been warming the hearts of readers for 30 years, can you believe it?
About the author & illustrator:
Joyce Dunbar (L) is best known for her lively and quirky picture books stories, with their wide emotional range. The Guardian has named her as 'one of the best writers for children today' with praise for her 'sensitivity, lyrical style and gentle humour'. She revels in the joy of language, the playfulness of words, and in seeing her work fabulously brought to life by world-class illustrators including her daughter Polly Dunbar.

Many of her stories have been dramatised for the stage and as puppet shows, with Longnosepuppets and Norwich Puppet Theatre. Joyce lives in Norwich.
James Mayhew (R) is an acclaimed illustrator, author, concert presenter and storyteller. His publications with Graffeg include The Knight Who Took All Day (adapted as a work for narrator and orchestra by Bernard Hughes), the Gaspard series with Zeb Soanes, Koshka's Tales – Stories from Russia and illustrations for the Mouse and Mole series by Joyce Dunbar, animated for television with the voices of Alan Bennett and Richard Briers. He is also the creator of the Katie art books and Ella Bella Ballerina series.
He has worked with many orchestras and musicians including the BBC National Orchestra of Wales, painting illustrations live on stage to performances of classical music, including The Firebird, Scheherazade and Pictures at an Exhibition. James was awarded the 1994 New York Times prize for illustration.