Fletcher and the Rockpool
Fletcher returns this June and for this adventure he is exploring the glittering world beyond his woodland home. Fletcher and the Rockpool is the seventh book in the Fletcher picture book series written by Julia Rawlinson and illustrated by Tiphanie Beeke. Find out more below:
When Fletcher tumbles happily onto the beach he is dazzled by the sun, sea and space. He soon finds a rockpool full of new friends… but as the sea disappears, they are stranded! Fletcher rushes to the rescue and manages to scoop up Little Crab… but do Fletcher's new friends really need rescuing? Explore the glittering world beyond Fletcher's wood in this heart-warming summer story.
When we asked Julia about the inspiration behind Fletcher's first seaside adventure, she told us 'I wrote Fletcher and the Rockpool in 2009, when we were completing the first cycle
of Fletcher's Four Seasons. By chance, Fletcher had been on spring, autumn and winter adventures so we wanted a summer story to complete the series. My thoughts
instantly turned to my childhood holidays on the North Norfolk Coast – the vast expanse of the beaches and the feeling of freedom and light. We eventually decided
to stay in the woods for Fletcher's first summer adventure, but Tiphanie and I loved Fletcher's seaside story and are very excited to be able to share it at last.'
In Fletcher and the Rockpool we see Fletcher discover the mystery of the tides, all while making new friends along the way. Encouraging engagement with nature is at the heart of the Fletcher picture book series. When we asked Julia about how this picture book does this, she told us: "Fletcher notices and cares about things. He doesn't just dash through the world doing
his own thing - he stops, looks and thinks along the way. Hopefully the stories will encourage children to take a closer look at the natural world around them, think and care about what they see, and want to find out more about our miraculous world. Where does the sea go? Why does it come back? What happens to the sea creatures it leaves behind? What are those seals up to? There's so much to discover!"
This brilliant series has been illustrated by Tiphanie Beeke. Take a look at some of her dazzling spreads below.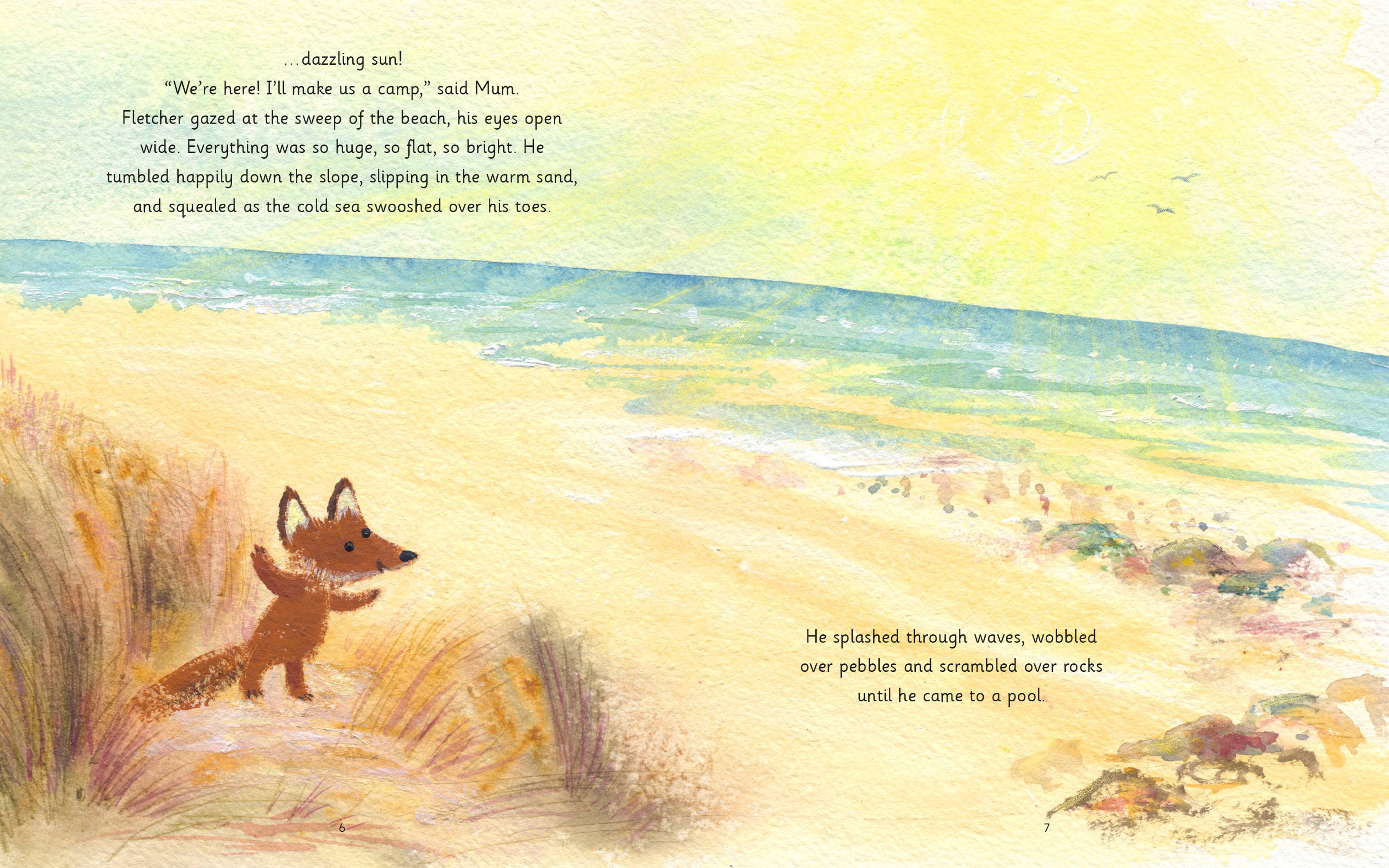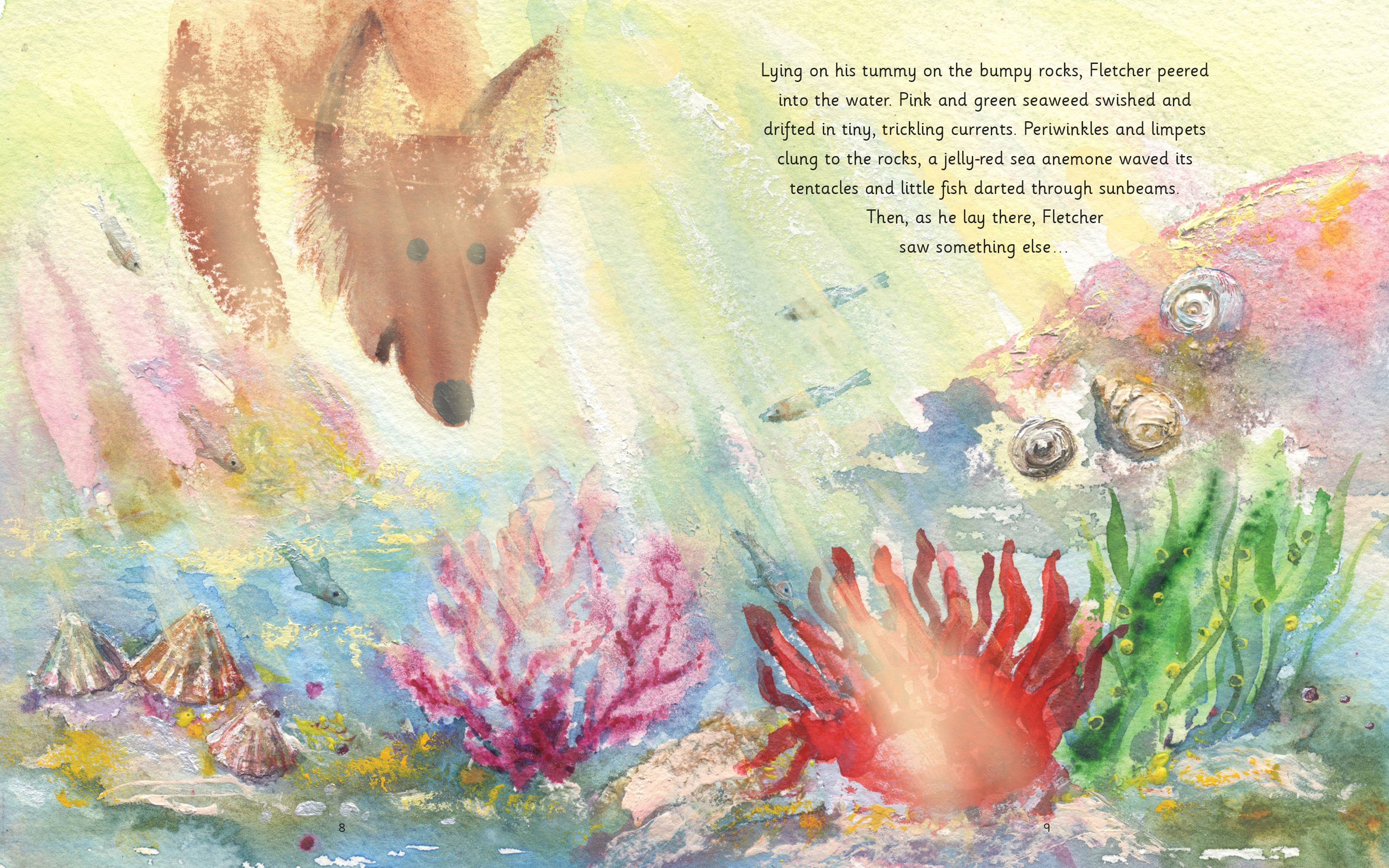 Above is Tiphanie's favourite illustration from the book. Here's what she had to say about it: 'I think my favourite page is again the one in which Fletcher is peering into the pool. I like this page best because I enjoyed painting the shells and seaweed and fish, using paint in different ways to create the effects I thought worked best.'
Have a sneak peek into the book with the trailer below: