Hugg 'n' Bugg: The Comb
Media Page.
Hugg 'n' Bugg: The Comb by Ian Brown and Eoin Clarke, published by Graffeg 2023.
Text Copyright © Ian Brown 2023. Illustration Copyright © Eoin Clarke. Book Copyright © Graffeg 2023.
The unlikely pairing of Hugg, a messy yeti, and Bugg, a flea that feels the cold, shows the wonder of teamwork in the Himalayas. The hairy snowman keeps the flea warm. The flea keeps his personal, living rug neat and tidy.
A trip down the mountain for food and the discovery of a comb test their friendship. But, a run-in with rude leopards and a threat to their home, help Hugg 'n' Bugg see sense.
The second book in a series of comical, illustrated, rhyming stories about a heart-warming partnership between the unlikeliest of friends.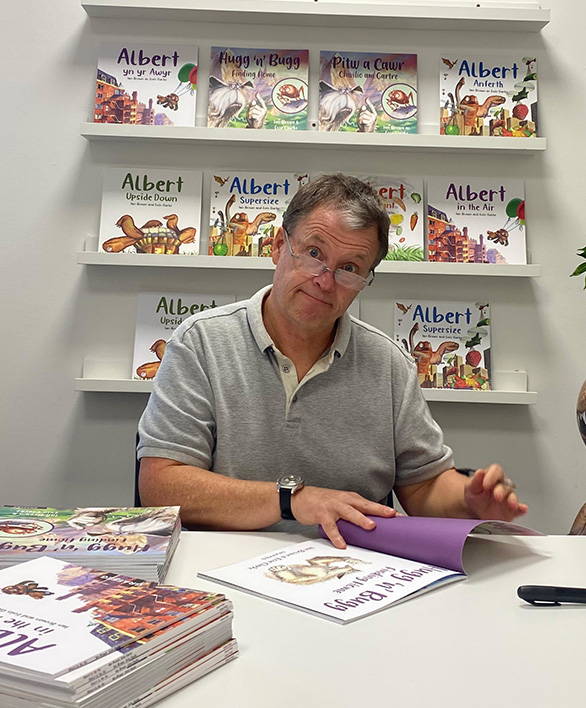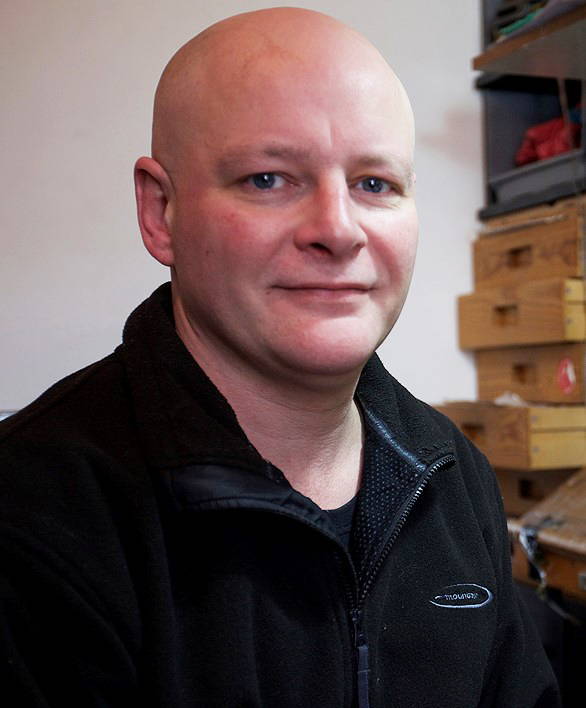 Ian Brown is a London-based writer and producer for television and former journalist. His TV credits include The South Bank Show, This Is Your Life, Top Gear, entertainment shows and documentaries. He has written or produced for the likes of Pierce Brosnan, Harrison Ford, Simon Cowell, George Lucas, Liam Neeson, Martin Scorsese, Jamie Oliver and Homer Simpson among many others. Ian is also the author of the Albert the Tortoise books, his first picture book series.
Eoin Clarke has worked for thirty years in the animation industry as a director, animator and storyboard artist – his directorial work across films, commercials and documentaries has garnered thirty awards. Clients include the BBC, Channel 4, BFI, and Ray Harryhausen, as a storyboard artist, as well as animation for the opening titles of popular TV series with Harry Hill and Mortimer & Whitehouse: Gone Fishing. Eoin is also the illustrator of the Albert the Tortoise books, his first picture book series.
To request review copies, interviews or images for use with editorial, please contact: bethan@graffeg.com/02922 404970.
Advanced Information Sheet