Hay Festival Faces: a New Photography Book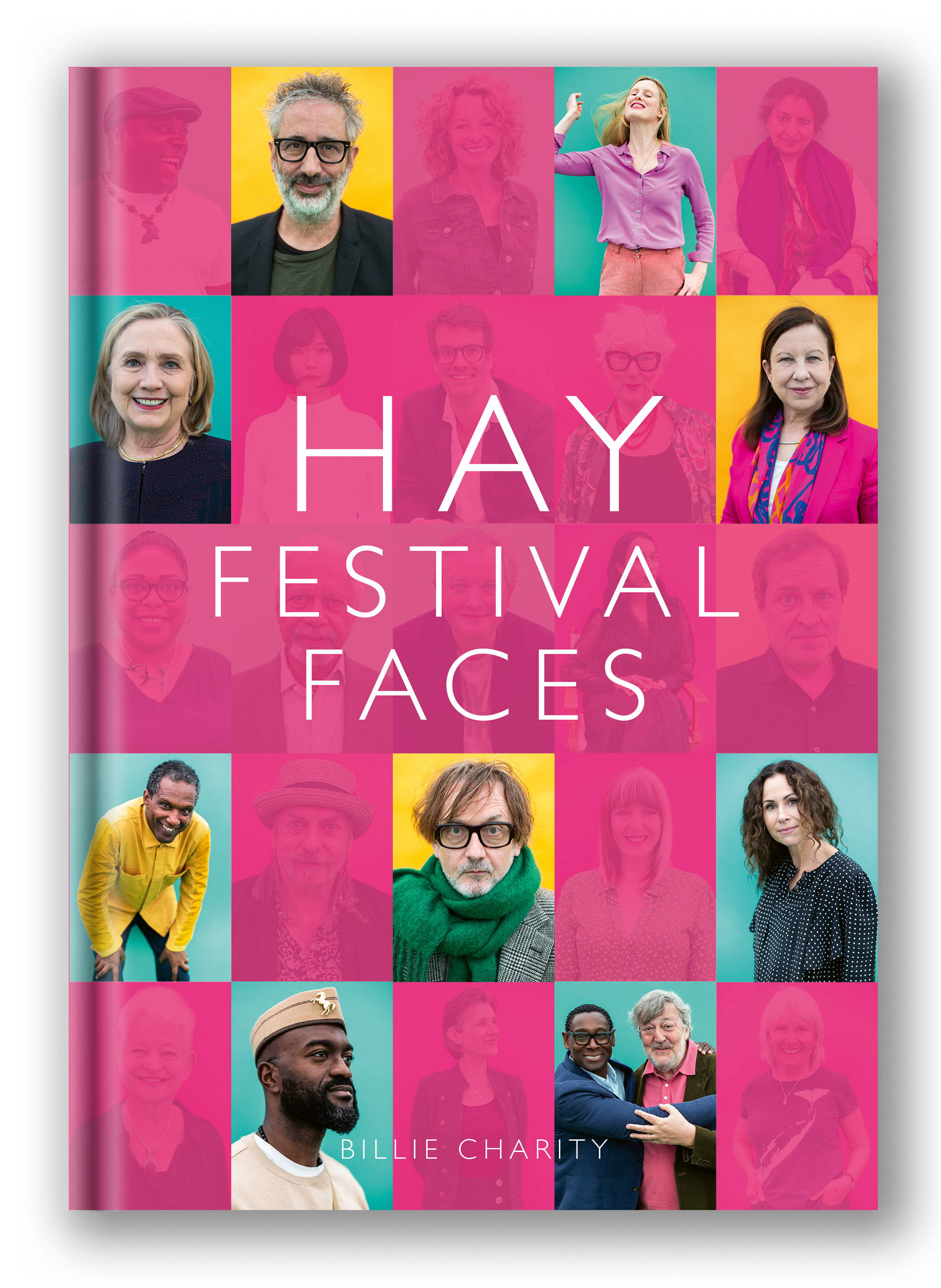 An institution of cultural life in the UK, Hay Festival brings writers, artists, musicians, thinkers and entertainers together each year to share and celebrate their ideas and achievements in 'town of books' Hay-on-Wye.
Finally able to return to its pre-pandemic scale and attendance following the recent challenges, this year's festival is worthy of special note, with the variety and vibrancy of the speakers and guests brilliantly captured by photographer Billie Charity in the new book Hay Festival Faces.
A resident of the town, the festival has always been a part of Billie's life, as she states, 'I have watched it grow from a small event in the local primary school to the cultural powerhouse it is today, bringing hundreds of thousands of writers and readers together in its tented village.' Her official work with the festival began during the hybrid event of 2021, but most recently the full in-person programme was able to resume, seeing more than 600 speakers and performers feature over the course of its 11 days (26 May-5 June 2022).
Regarding her work, Billie describes how 'My photography centres on people. Whether in a formal setting or a candid "street" style, capturing the individual characters I encounter is what drives my passion to take photos', and character fills the pages of this publication – Britain's favourite polymath Stephen Fry, musician Jarvis Cocker, Welsh Book of the Year winner Caryl Lewis, His Dark Materials break-out star Amir Wilson, International Booker Prize-winner Geetanjali Shree, actress and singer Minnie Driver, politician Hilary Rodham Clinton – a full range of what the festival has to offer.
An award-winning portrait and reportage photographer, Billie has worked closely with David Hurn, John Bulmer and Niall McDiarmid and her clients include the National Trust, the Big Lottery Fund, the Canal and River Trust, the Brecon Beacons National Park Authority, the Poets' Society, Country Living and Faber. Her two previous photo books, People of Hay and Colour, were launched to critical acclaim. Hay Festival Faces publishes on 25 October 2022in time for Hay Festival Winter Weekend (24-27 November). To request review copies, interviews or images for use with editorial contact daniel@graffeg.com, or for more information visit the book page.
See below for a sneak peek at some of the content included in the book: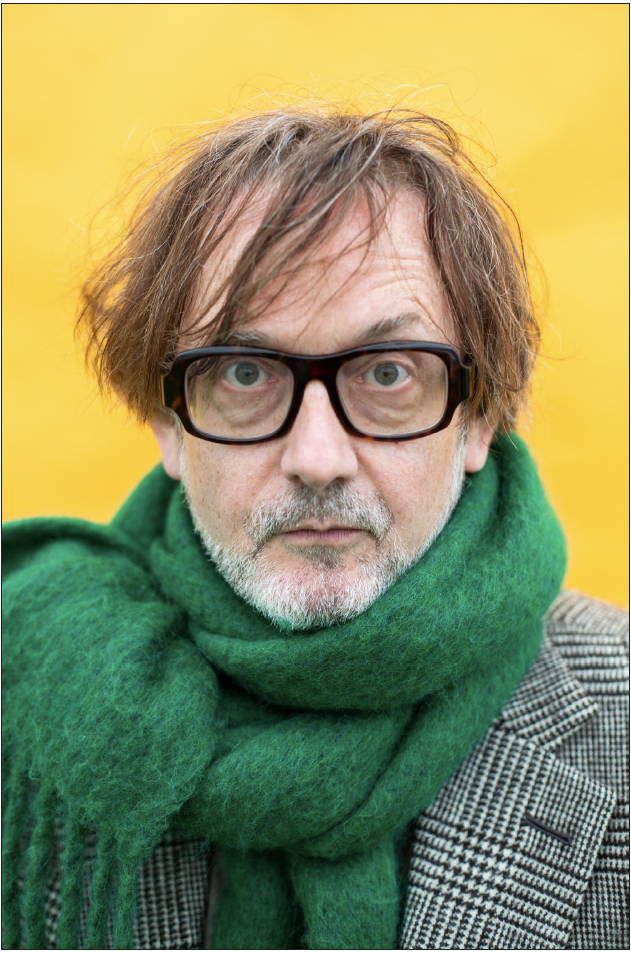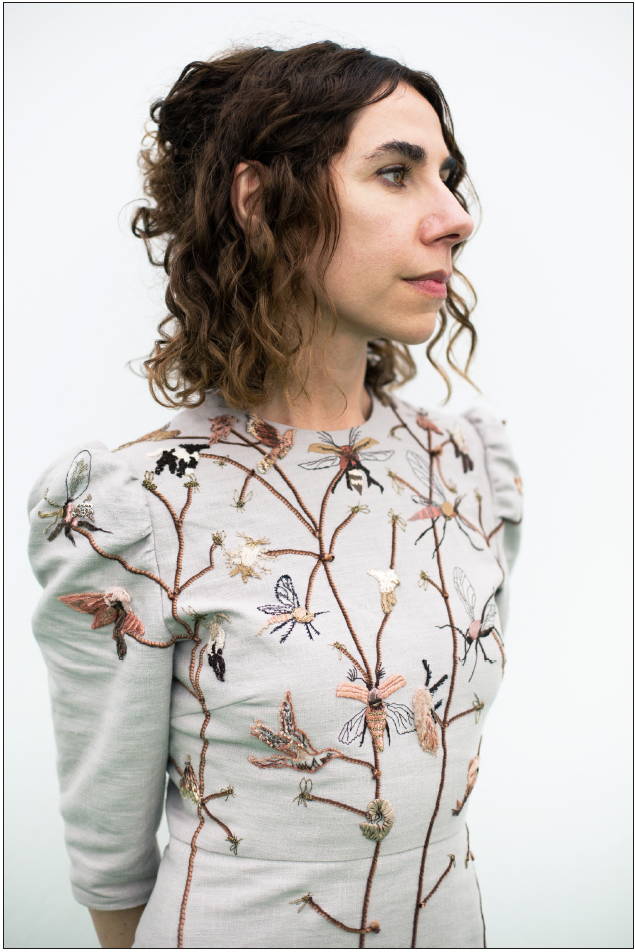 Jarvis Cocker, musician and Pulp frontman, started clearing out his loft and found a jumble of objects that catalogued his life. In the event Good Pop, Bad Pop, he discussed how the accumulated debris of a lifetime reveals his creative process – writing and musicianship, performance and ambition, style and stagecraft. As a Pulp fan, this portrait is a particular favourite of Billie's taken during the course of the festival. Photograph © Billie Charity, 2022.
PJ Harvey recited poems from her new book and discussed the lyric line with renowned British poet and writer Paul Farley. Todd Lynn describes how Harvey's dress was designed as 'A piece that captured the essence of the world that the poems create both in the fabric and shape along with the embroidery it would have [...] It was important that the dress represented not only the content of the book but felt connected to Dorset.' Photograph © Billie Charity, 2022.
Hilary Rodham Clinton discussed how we can collectively process the challenges of the present historical moment with Baroness Helena Kennedy. Photograph © Billie Charity, 2022.