Paws for Reading with Bob the Dog Gets a Job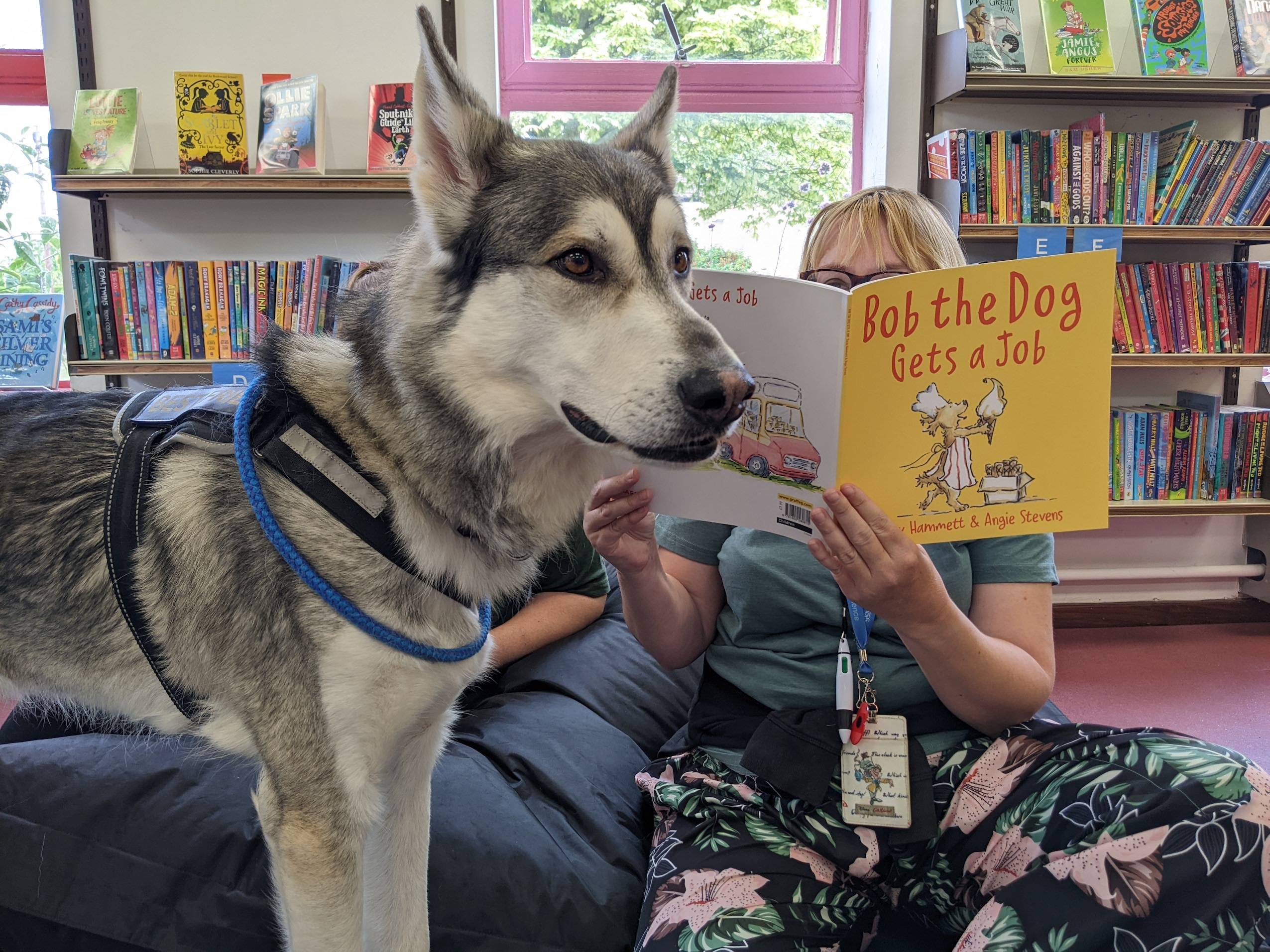 Cheltenham Animal Shelter and Prestbury Library based in Gloucestershire formed a partnership to host Paws for Reading, a project that enables children with low level confidence an opportunity to read to rescue animals. The project has proved to be a great success and has now been running since 2017. By reading to one of the shelter's residents instead of their teachers, parents, or peers, it allows the children freedom to relax while reading, which helps build their confidence with their reading skills. For the rescue animals it offers them human companionship and the sound of the children's voices helps to soothe and calm them.
The project runs monthly during school term time. On alternate months a dog will go the library for the children to read to, and the next a few students will visit the shelter to read to the rabbits or cats.
The latest session hosted at the library featured a very special book Bob the Dog Gets a Job by Tracey Hammett and Angie Stevens. The book is based on the author's rescue dog and was kindly donated for the use of the project. Niko, a 5-year-old Alaskan Wolf Dog loved hearing all about Bob's adventures and would quite like to receive one of Mr Flakey's pet friendly ice creams! Niko would give the book 5 stars and would recommend the book to his human friends so they can read all about Bob and her antics.
You can find out more about Bob the Dog Gets a Job below:
Bob the Dog is a busy dog. She always likes to have a job. One sunny day, Bob heads to the park to look for a new job and gets one at an ice cream van. Bob starts really well, serving every single customer, until the cones run out and the ice cream machine won't stop making ice cream! Find out what happens to Bob and how she becomes the talk of the town.
'Through their combination of playful narrative and comical illustrations, author Tracey Hammett and illustrator Angie Stevens have served up a treat with this one. As well as making readers and listeners laugh it will assuredly, make their mouths water.' Jill R Bennett, Red Reading Hub