Rita wants a Dragon
This year we are celebrating St. David's Day with the cover reveal of Rita wants a Dragon. This brilliant picture book, written by Máire Zepf and illustrated by Mr Ando is the fifth tale of the acclaimed Rita series, originally published back in 2017 by An tSnáthaid Mhór. Find out more below: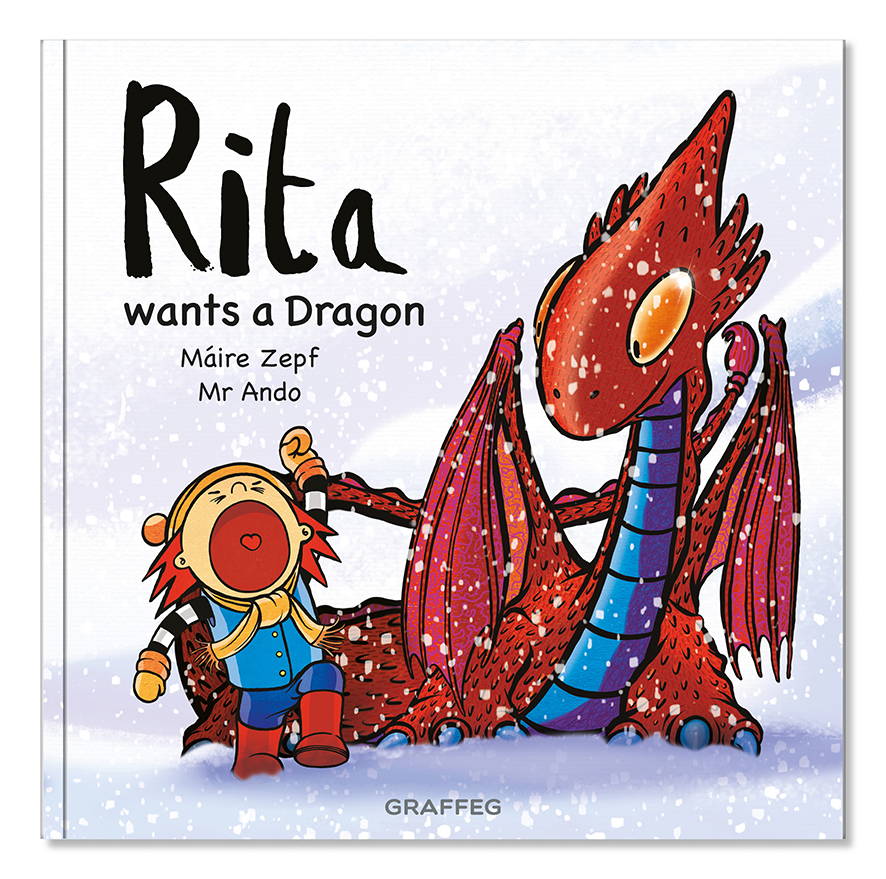 Meet Rita. She's a little girl with very big ideas. When Rita gets cross she imagines she has a ferocious dragon that will make the world shudder with anger. But even the hottest tempers can be soothed and Rita's mum knows just how.

This is a charming story of how young Rita tames her temper and finds calm, which can be particularly useful for parents dealing with challenging behaviour from their little ones.
With illustrations by Mr Ando bursting from the page, this picture book is brilliant for use in a nursery or early years educational group setting.
When Kieran Manetta-Jones, host of our 'Meet the Author' podcast asked author Máire about where the idea for a dragon story came about, she replied: 'Very often those characters that she wishes for are an embodiment of something…for example the dragon is anger, a representation of the overwhelming feeling of anger. The story really is about her growing into the ability to tame that anger. So, that (Rita wants a Dragon) came about because I wanted to write about children and learning healthy ways of acknowledging what they're feeling in relation to things I'd been reading about children and mental health.'
Keep an eye out on our socials or subscribe to our podcast channel to listen to the full podcast episode with Máire Zepf and Mr Ando once it is released.