Gaspard's Foxtrot hits London
Last week the London premiere of Gaspard's Foxtrot took place at Queen Elizabeth Hall, Southbank Centre with Philharmonia. The two performances ran on Wednesday 16th February, and were a brilliant half-term treat for children enjoying their half-term break in London. Find out more about the book that inspired this orchestral piece below:
Gaspard's friend Finty the dog and her owner Honey are travelling to a classical concert in London's Hyde Park – if only Gaspard could join them! But while good-naturedly attempting to return Honey's scarf, the handsomest fox in London suddenly finds himself on a tour through the city's streets aboard Finty's bus passing some of London's best sight-seeing spots such as: Islington Green, Museum Street, Chinatown, the theatres of the West End, Piccadilly and many more.
This latest adventure in the Gaspard the Fox series written by Zeb Soanes and illustrated by James Mayhew sees Gaspard thrust literally to centre stage as he becomes a musical inspiration.
Find out more about the orchestral performance below.
Gaspard dreams of hearing an orchestra perform live – but humans don't let foxes into their concerts! Gaspard boards the Number 38 bus and sets off on a musical adventure. The latest tale in the delightful Gaspard the Fox series is narrated by the book's author, Zeb Soanes with a virtual appearance from the illustrator, James Mayhew.

Paired with this enchanting new work, Zeb also narrated Prokofiev's Peter and the Wolf. With different themes and instruments representing Peter, his grumpy grandfather, and a cast of friendly and not-so-friendly animals, this classic of musical storytelling has introduced generations of young listeners to the wonderful world of the orchestra.
Take a look at some of the snaps captured of this brilliant day.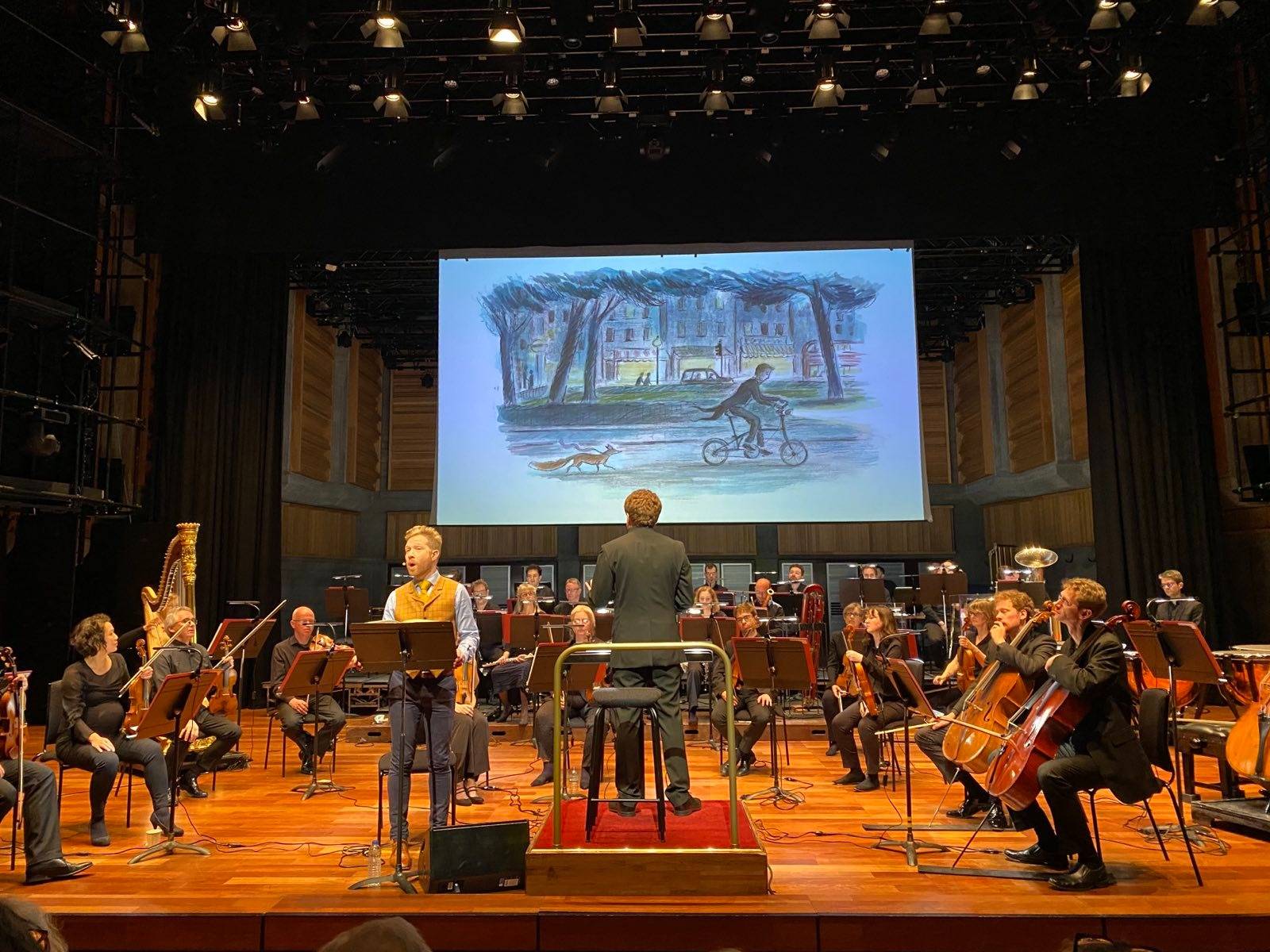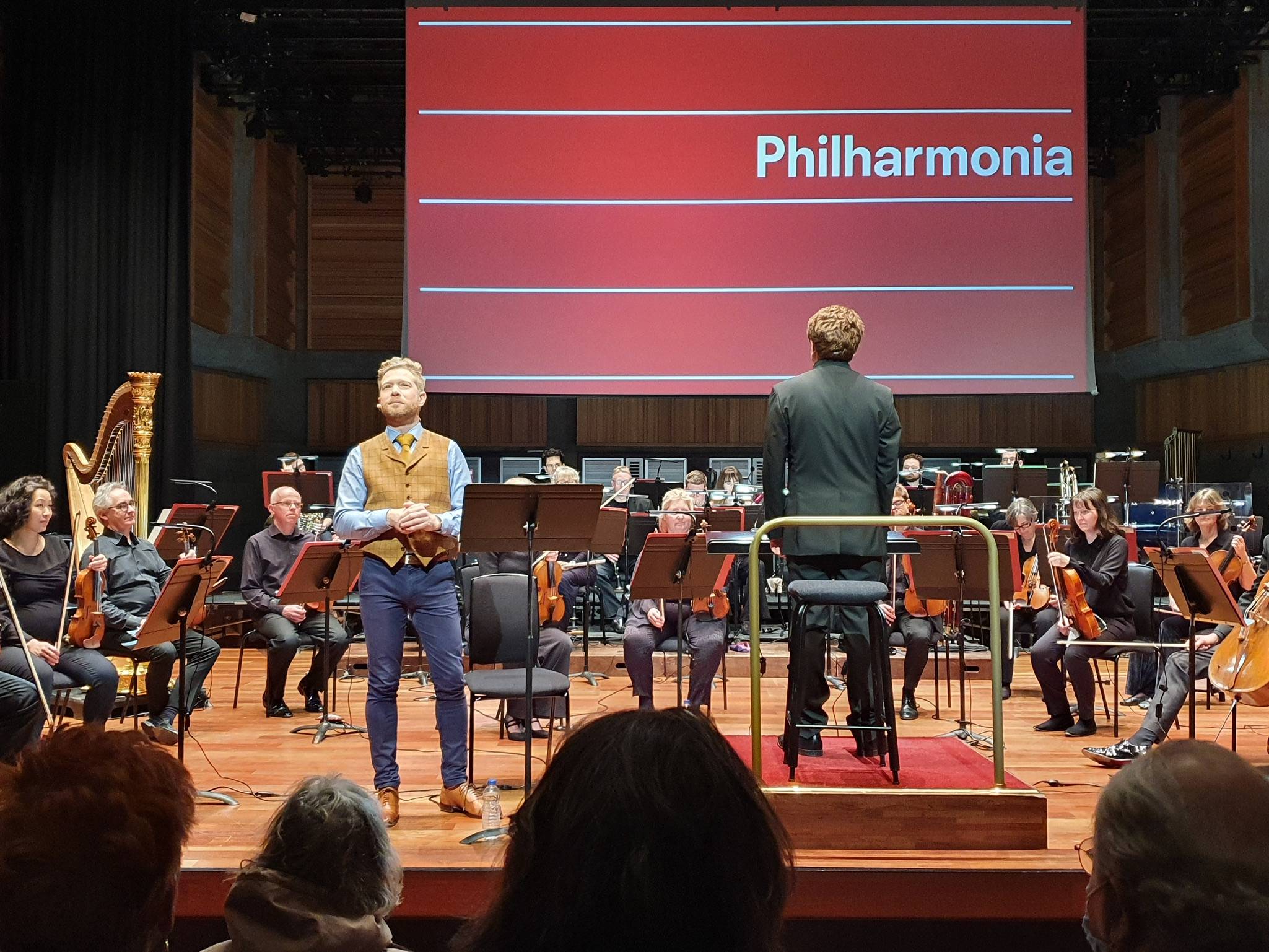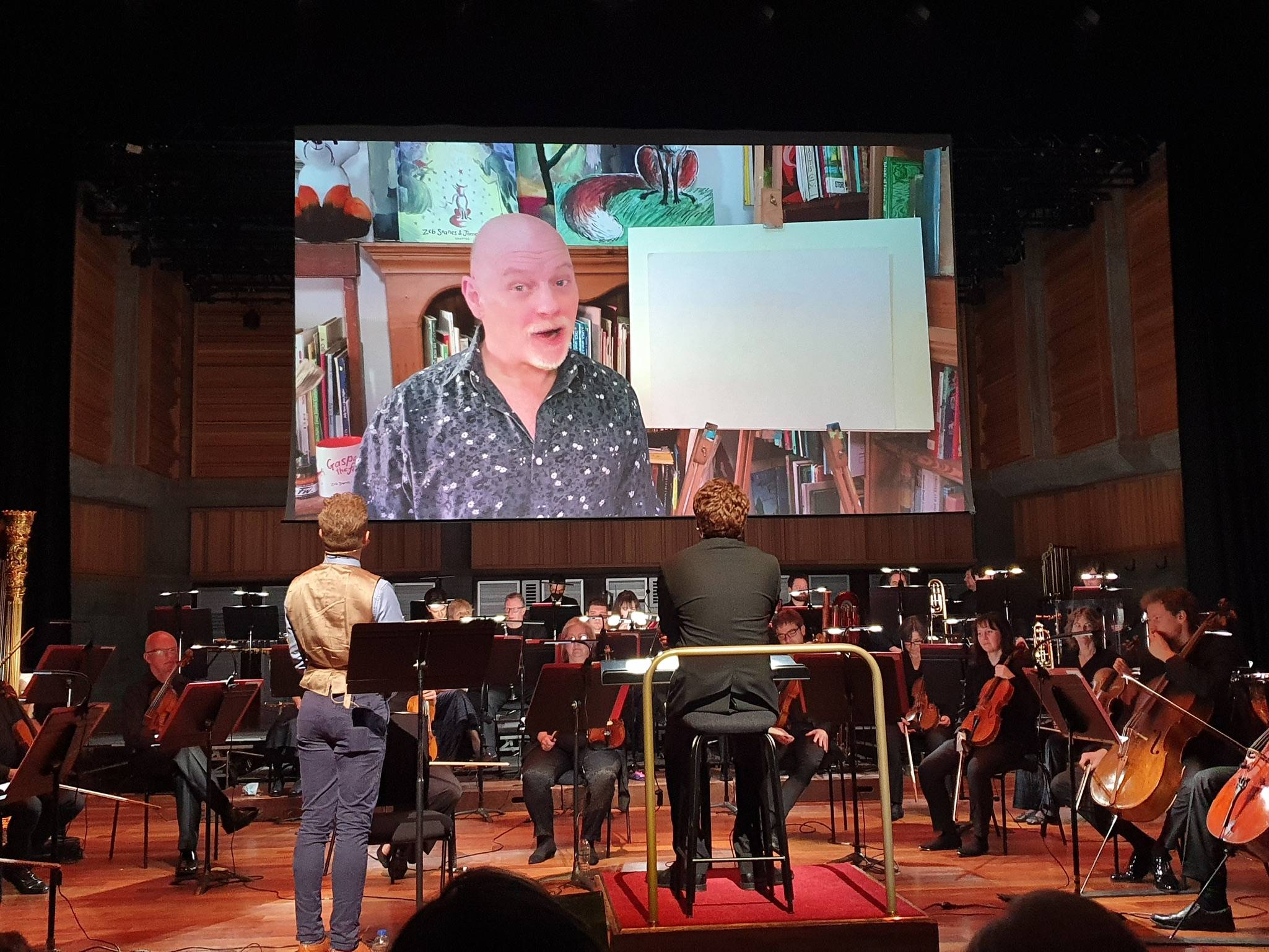 If you managed to make it to the performance, let us know what you though on Twitter and tag us @graffeg_books
Want to hear about future Gaspard events? Follow our social media platforms for updates.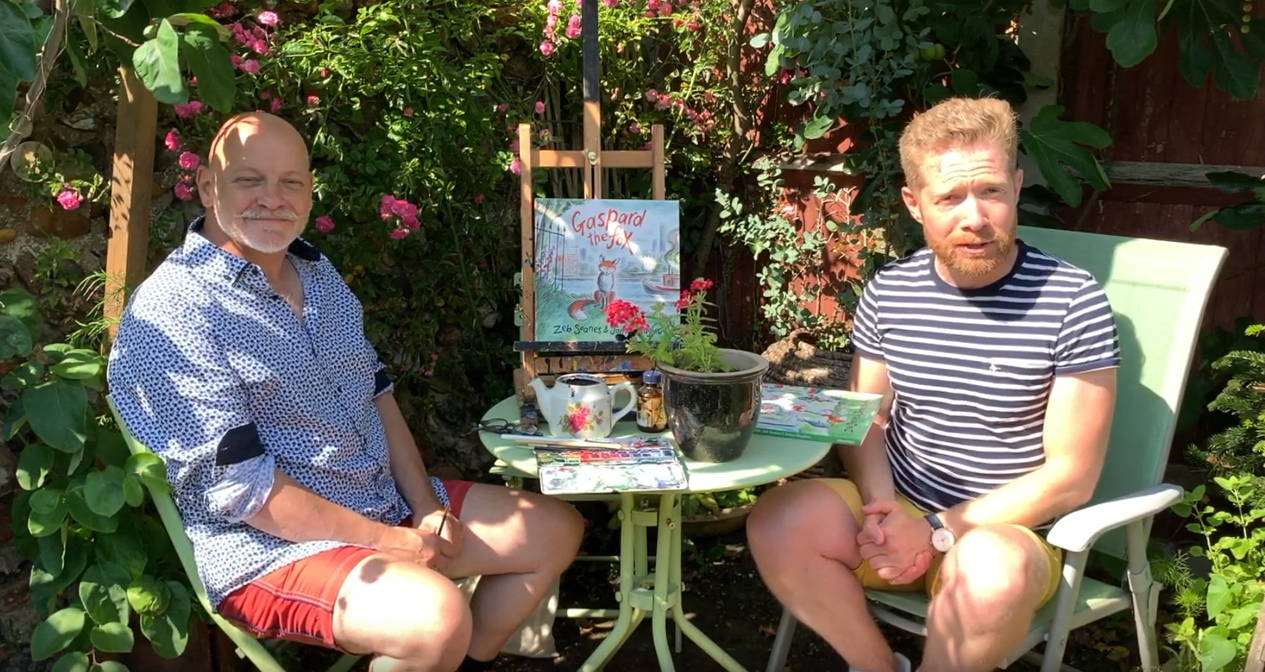 James Mayhew is an acclaimed illustrator, author, concert presenter and storyteller. His publications with Graffeg include The Knight Who Took All Day (adapted as a work for narrator and orchestra by Bernard Hughes), the Gaspard series with Zeb Soanes, Koshka's Tales – Stories from Russia and illustrations for the Mouse and Mole series by Joyce Dunbar, animated for television with the voices of Alan Bennett and Richard Briers. He is also the creator of the Katie art books and Ella Bella Ballerina series.
He has worked with many orchestras and musicians including the BBC National Orchestra of Wales, painting illustrations live on stage to performances of classical music, including The Firebird, Scheherazade and Pictures at an Exhibition. James was awarded the 1994 New York Times prize for illustration.

Zeb Soanes grew-up in the British seaside town of Lowestoft surrounded by animals; at one time he had three dogs, two cats, hamsters, guinea pigs, rabbits, goldfish and a tortoise named Fred that he was given for his third birthday. Fred is still very much alive (tortoises live a VERY long time).

Zeb now lives in London and is a familiar voice on BBC Radio and Television. He regularly reads the news and The Shipping Forecast on BBC Radio 4. Zeb is a presenter for the BBC Proms and narrates popular orchestral works for children, including Peter and the Wolf, Roald Dahl's Little Red Riding Hood, The Snowman and Paddington. He was voted Sunday Times readers' 'favourite male voice' on radio.

Zeb released the first in a series of three children's books in May 2018. The series of picture books will be inspired by Zeb's encounters with an urban fox, Gaspard, who is reputed to be 'the handsomest fox in London' and who appeared at his home with an injured leg. Zeb fed the fox until she recovered and a powerful bond formed between the pair, with Gaspard a regular visitor, appearing at the sound of Zeb's Brompton bicycle and eventually bringing her cubs to visit.